Download The "Library of Employee Benefits"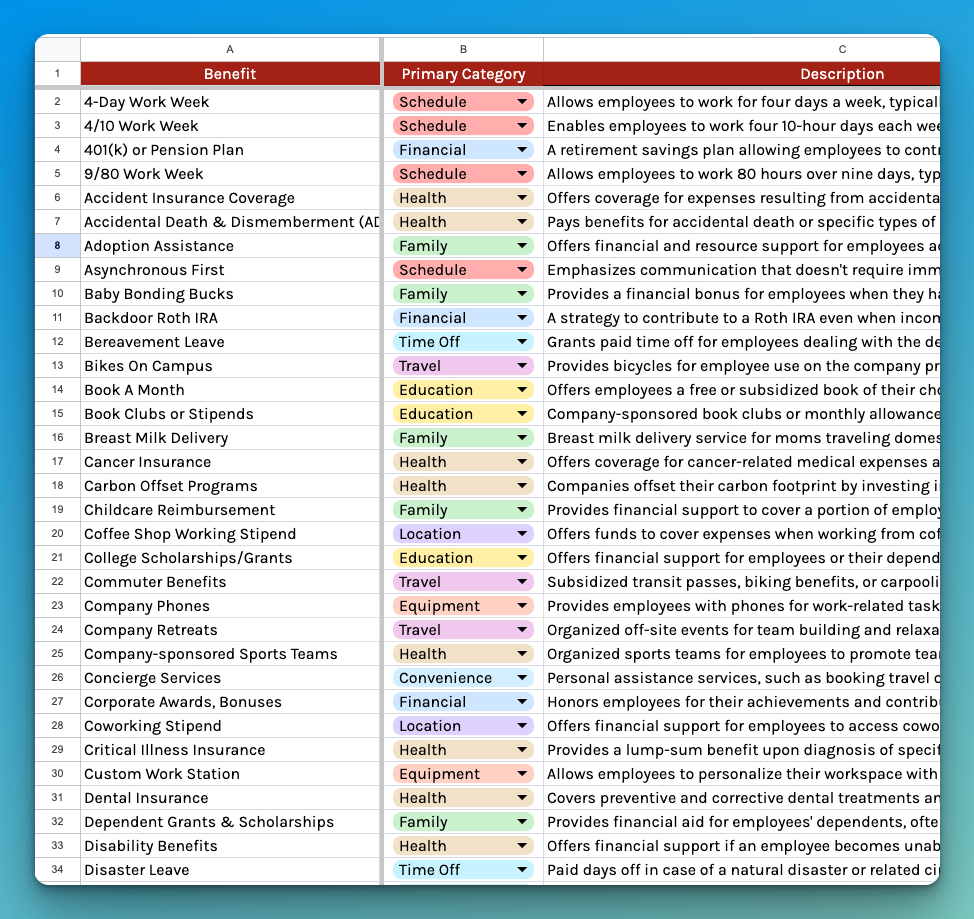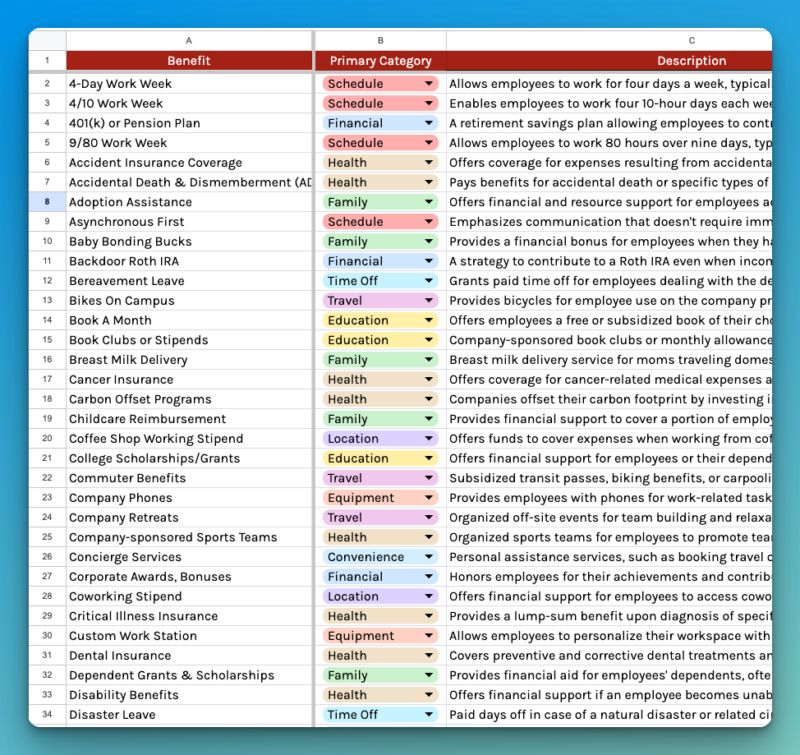 Add your email address and I'll send you the template.
For the last few years, there have been twice as many job openings as there are unemployed people, according to the Bureau of Labor Statistics.
Two jobs vying for one candidate means that companies need to innovate to attract and retain talent.
In this report, Buildremote researched and discovered 116 employee benefits that companies offer to attract and retain talent. We've organized them into ten categories:
Health
Financial
Location
Schedule
Time Off
Family
Education
Travel
Equipment
Convenience
Make the spreadsheet your own so you can sort and filter the library for your own research.