How To Hire Remote Workers: 56 Tips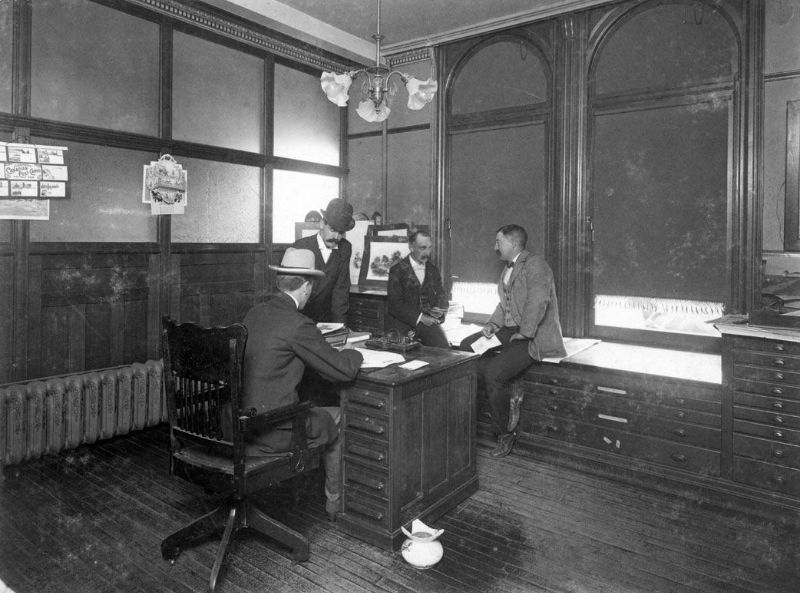 While some companies are calling their workers back to the physical office, others are making remote work permanent or offering it as an option.
Remote hiring can broaden your access to talent; you're no longer confined to candidates within your area, and instead can choose from workers around the world. But remote roles bring up new uncertainties around interviewing and hiring. Should you be prioritizing certain skill sets above others? How do you make a person you've never met feel welcomed and included on a team?
Every manager who hires remotely has their own methods and tips to ensure they select good workers. I wanted to find out what worked and what didn't, so asked my list of Buildremote contributors what advice they'd offer to businesses hiring remotely.
Jump to a section that interests you most:
47 Tips To Hire Remote Employees
Below are 47 tips that will help you effectively hire remote workers.
Look for people with unusual hobbies
People with unusual hobbies know how to connect outside a typical office environment. They know how to make information sound interesting, and they know what to expect from niche individuals. With companies becoming more niche all the time, it's vitally important to tap that market.
– Stewart Dunlop of LinkBuilder.io (a fully remote company)
Understand that building remote teams requires patience
When building a remote team, one must be structured and patient. Remote teams often require more organization and preparation than in-office workers due to the lack of in-person connection and onboarding they experience. Appropriate arrangements, however, also require much patience while designing the perfect recruiting system.
– Anastasiya of Jooble (a remote-first company)
See Also: The Future Of Remote Work In 16 Steps
Foster a world-class team spirit right from the beginning
The challenge with human perception is simple: If you don't see it, you don't think about it. With remote work, it is easy to get caught in that trap. But just because you don't see your team all day doesn't mean they're not there. The same goes for new employees. They may sit on a completely different continent, but they are still human beings. Whether you organize an online gaming session or a simple Zoom call with the rest of the team, involve new hires with the team as soon as you can. Then ask for feedback from the rest of your existing team. After all, they're the ones who'll work with the new employee in the future.
– Chris Kaiser of Click A Tree (a fully remote company)
Introduce an employee referral policy
It is difficult to find quality new employees in today's job market, but you do have one vital resource to help you — your current workforce. By introducing a job referral policy, you can encourage your team to speak with suitable friends and family to see if they would like to consider joining your business. Offer incentives to those who refer a successful applicant. Once your policy succeeds, not only will you have a new workforce to call on, but your current staff will reap the benefits of working with people they already know.
– Jonathan Zacks of GoReminders (a fully remote company)
Add an extra interview round
When conducting virtual interviews, it tends to be more difficult to discern whether a candidate is the right fit for the position. It's always a good idea to add at least one extra interview round to the process to give yourself more time to evaluate the candidate.
– Marc Bromhall of Surfs Up Magazine (a fully remote company)
Make sure they can work independently

Ensure potential remote workers are comfortable working independently. This means they should be able to stay organized and on task without much supervision and also have a good understanding of the tools and technologies needed to do the job.
– Daniel Chen of Airgram (a remote-first company)
Consider time zone differences
If you're looking to hire remotely, one of the most important things to consider is time zone differences. You'll want to make sure that you're clear about when people are expected to be available, and that you're hiring people who are willing and able to work within those parameters.
– Chris Grayson of InfluencerMade (a remote-first company)
Ask for introductory videos

Going through all the CVs you receive when you post a job opportunity is hard. Ask the candidates to record short videos describing themselves and their expertise to minimize the time you'll otherwise spend reading through CVs. Needless to say, it also adds some fun to the employee qualification process.
– Sudhir Khatwani of The Money Mongers (a hybrid company)
Call, share, and speak (digitally) face-to-face
The remote working model may be awesome and new, but the hiring process still takes a few pages out of the traditional hiring model. When you can't meet face-to-face, never rely on written proposals. Always, always, always get on video call or at least a voice chat! Have the interviewee walk you through their past projects. Share screens and discuss the project. I even jumped in a Discord chat recently when I found out the candidate liked gaming and continued the interview while we played PUBG. Even if you're on the other side of the world, it's still important to try and break the ice, and be social in any way that works for you.
– Harrison Hosking of KEAK (a fully remote company)
Focus on emotional intelligence
We often base hiring decisions on skills and intelligence (or our perception of a candidate's IQ). But emotional intelligence is often more useful for success in the world of work. In times of great uncertainty, when companies announce ambitious recruitment plans one day and abruptly abandon them the next, emotional intelligence appears more important than ever.
– Ilija Sekulov of Mailbutler (a remote-first company)
Dress the space
Why fight the fact that we're in the kitchen? Instead, embrace it and show the kids/spouse/Peloton/pets. But this is a meeting, so go through the formalities. Dress the set (I recommend a great teleconference background — and have fun with it, up to a point and within context). If you're using the room as background, make sure the background isn't a cluttered mess.
– Justin Caldwell of All Home Robotics (a hybrid company)
Create a test task to assess capability
Our best results for hiring remote employees have come through creating a short test task that is as close to the actual work the employee or contractor will be doing, albeit simplified. Have all applicants complete the task within a reasonable timeframe. Set a clear deadline. Discard those who don't make the deadline. Use the quality of results of the task to shortlist or choose the successful candidates.
– Rick Wallace of Registered Agents Reviewed (a fully remote company)
Look for tech-savvy employees
My #1 best tip for hiring at a remote company is to make sure that you're hiring tech-savvy people. A lot of times, people think that they don't need to hire someone who is tech-savvy because they have such a strong support team — but we've found that it's just not enough. You need your employees to troubleshoot and fix their own issues.
– Anders Rydholm of PrimetimePokemon (a fully remote company)
Look for professionalism

When interviewing candidates for a remote job, be sure to ask them how they handle difficult situations. Remote jobs can often require long hours and frequent travel, which can be difficult for some people. If you are considering hiring someone who is remote, ask them how they handle difficult situations and how they have been successful in previous roles.
– Lianzhen Yang of pala leather (a hybrid company)
Build a recruitment guide
If you are recruiting remotely, make sure you have the proper candidate experience by sending a comprehensive recruitment guide. Invest some time upfront in preparing and providing it if you decide you are interested in continuing discussions with the candidate. The guide should include key information about the company, the position the person is applying for, and the job duties. It would explain to the candidate how the recruitment process works, how long it takes, and what programs need to be set up in advance. A vital part of the guide should be a Q&A section that answers the most important questions that may come up during the recruitment process, like "What should I do if I have to postpone a recruitment interview?" or "When can I expect feedback?"
– Nina Pączka of MyPerfectResume (a hybrid company)
Improve your candidate experience
The candidate experience is what will make or break your ability to attract top talent. If your process is cumbersome, confusing, or otherwise difficult to navigate, you're going to have a hard time getting people to apply. And if you don't have a strong pool of applicants, you're not going to be able to find the best person for the job.
– Harry Johns White of NBABlast (a fully remote company)
Make virtual introductions
Your business culture is defined by your people. Without knowing those folks, your new hires won't develop a deep relationship with the culture. Setting up 1:1 introductions, organizing a virtual coffee break or happy hour, or simply adding new workers to the right Slack channels will help them communicate with other employees. In this case, onboarding checklists are beneficial. "Meet With Account Team Lead" or "Set Up Meeting With Your Project Manager" are simple activities that will aid the new hire's social integration while also allowing them to feel productive. And while you're making these introductions, it wouldn't hurt to provide the new hire with an up-to-date org chart.
– Daniel Foley of MCS Rental Software (a hybrid company)
Use skills assessments
Measuring a candidate's ability to perform in the role they're applying for is more important for a remote role than for an in-person one. This is because it is much more expensive to train a new hire remotely than to train them on-site. We give all candidates several online tests, including cognitive ability, personality, and integrity. These tests have not only helped us highlight the most qualified candidates, but also saved us time in the recruiting process.
– Dean Kaplan of The Kaplan Group (a hybrid company)
Offer good compensation
At the end of the day, we're all working on getting that sweet paycheck. The same rule applies to remote companies; allowing employees to work from home does not mean they should compromise on compensation. Fair and attractive salary packages go a long way in establishing excellent company culture and attracting elite talent. Paying up to a hard-working employee works well in the company's offer.
– Aviad Faruzon of Faruzo (a hybrid company)
Leverage technology
When hiring at a remote company, using the right technology is an absolute must. Ideally, you should use a reliable video conferencing tool like Zoom to conduct interviews. Make sure your camera is turned on and encourage the candidates to do the same. This will allow you to have a good face-to-face session, which is the next best thing to a physical interview.
– Vicky Cano of Mealfan (a hybrid company)
Hire the senior/team lead first

Remote teams have very different dynamics from regular "on-site" teams. The level of trust required and risk of misalignment are both higher. Therefore it's important to get solid team leads in, incentivize them for the long term to reduce flight risk, then let them hire their own team. That early manager <> hire relationship is so important in a remote model.
– Nick Root (CEO) of Intergiro (a remote-first company)
Find out how they operate in an asynchronous environment

Clear communication is very important when it comes to remote and hybrid work. Remote work often entails a flexible schedule, so it's largely asynchronous (meaning you can't always get on a quick call for a quick clarification). As a part of our hiring process, we test how well candidates operate in asynchronous work. The main goal is to see how well they can understand written instructions and whether they can clearly write instructions for others and express themselves clearly in email. During onboarding and the probation period, we train new hires to stick to our 90% asynchronous/10% synchronous communication policy. Some may have a hard time getting used to this in the beginning, but eventually, this leads to everyone being more productive.
– Niall Lynchehaun of Midland Stone (a hybrid company)
Try contract-to-hire
After the interviews are over, most traditional hiring processes would force a team to decide whether they wish to extend an offer or not. Our process differs by asking, "Do we want to put some of our company's money and more of our team's time to try working alongside this candidate?" If yes, we extend a part-time contract we call a Batting Practice to provide us — and the candidate — the experience of doing real work together. We accommodate different types of candidates while keeping it fair by setting a fixed amount of effort we expect a task to take and then flexing the duration of the contract.
– Jordan Husney of Parabol (a fully remote company)
Make sure their internet connection is solid

My number one tip for hiring remote employees is to check the candidate's internet connection. A good Wi-Fi connection is important to avoid any communication barriers, impacting overall efficiency and productivity. Connectivity issues should be identified from the employee's end during the training sessions.
– Patti Naiser of Senior Home Transitions (a hybrid company)
Invest time in training
Don't cut corners when it comes to training new remote workers.
– David Batchelor of DialMyCalls (a fully remote company)
Identify their level of stick-to-it-tive-ness
It's crucial to identify applicants who demonstrate a lot of energy virtually and seem ready to push themselves, especially if they'll be working from home. Ask how they heard about your business and whether they use your products. Note whether they ask questions regarding professional growth within your organization, and determine if they've been job-hopping by looking at how many businesses they've recently worked for to ensure they're looking to commit long-term.
– Chris Gadek of AdQuick (a hybrid company)
Assess their ability to "own" a project or task

Even with a positive company culture, working remotely is sometimes like working in a vacuum. It is essential that team members "own" any tasks they need to complete. In a corporate setting, it is easy to get help/answers as necessary, but in remote work, the task can disappear into a black hole if someone is waiting for assistance. We look for hires that will push to get whatever they need to get the job done.
– Alexis Priddy of YellowWebMonkey (a fully remote company)
Promote transparency
Honest communication is essential in a remote setting. Unlike a regular office setting where employees might find out information through the grapevine, remote employees only know what you tell them directly. Promoting transparency at the outset will say to your employees that open communication is a company focus area, and you will be asking for their perspectives in discussions and meetings. The key is to be consistent and intentional and lead by example.
– Mark Daoust of Quiet Light (a fully remote company)
Discuss work hours and reporting requirements
Candidates must be made aware of company requirements such as work hours and the reporting schedules, so they know their responsibilities and can decide whether it suits their way of working. Some employees may wish for a flexible schedule with very little reporting or meetings, while others may want to know if there is indeed a defined framework in place that enables them to work diligently and deliver optimal results. Letting the employees in on these details helps both parties make the right decision.
– Konstantin Kuligin of K5 Mortgage (a hybrid company)
Believe what they show you, not tell you
You want to know that your future employee is self-motivated since they won't have the pressure from colleagues or the boss overseeing what they're doing. Pay attention to how quickly they respond to emails, the language they use in email, their social media presence (if any), and how they conduct themselves during a Zoom interview. Subtle details will tell you everything you need to know about the person's natural tendencies. Everything else can be taught.
– Kiara Santos of Santos Legal Group (a remote-first company)
Have a solid onboarding process
Once you've decided to hire a remote employee, it's important to have a solid onboarding process in place. This will help the transition go smoothly and ensure that they are set up for success. Send them all the necessary materials beforehand so they can review it and be prepared for their first day. It's also a good idea to pair them up with a mentor or buddy who can help answer any questions they might have. Having a strong onboarding process will help make sure that your new hire is acclimated to the company and ready to hit the ground running.
– Demi Yilmaz of Colonist (a fully remote company)
Seek a blend of experience and soft skills
When you're hiring remotely, you can't rely on in-person cues to gauge a candidate's qualifications. That's why it's important to seek out candidates with the relevant experience and soft skills that will make them successful in a remote role. Look for people who have worked remotely before or have the self-discipline to stay focused and productive outside of an office environment. It's also important to find candidates who are good communicators and can collaborate effectively online. The level of experience and education required will vary depending on the position you're looking to fill, but it's important to keep these things in mind when seeking out remote candidates.
– Danielle Bedford of Coople (a hybrid company)
Speak to people you trust
Word of mouth is powerful, and smart people only refer those they know will be a good choice. Spread the word that you are looking for a new remote employee and see if anyone in your network has someone who might be a fit. It's a reliable way to hire a new employee without wasting time through a lengthy process that might not work out in the end.
– Shaun Connell of Texas Divorce Laws (a fully remote company)
Clarify why remote is critical to your business
Instill a clear understanding within your organization as to why you employ remote workers. This helps ensure that people involved in the hiring of new employees can articulate that well during the interview process. A deep clarity around your strategy for a remote workplace allows you to screen appropriately when hiring. Many talented and skilled individuals don't work out because of a fit within a remote culture, so evaluating that before you hire is critical.
– Debbie Vasen of LoveToKnow Media (a remote-first company)
Embed desired skills into the remote hiring process
As an expert in virtual teams since 1988, we've learned the value of embedding desirable skills into the application process itself. For example, remote workers must follow written or digital directions without the benefit of reading body language or verbal cues. Suggest a specific subject line or direction in the resume/submission, then ask for examples of when they succeeded or why they were frustrated with a remote colleague in the past. I've also hired candidates who showed tenacity when they found typos in the application link and worked around the problem, notifying me of the glitch and proving they don't let small hiccups stop them from following through on their mission.
– Pat Roque of Business Boomers/Rock On Success (a fully remote company)
Group new hires together
I always find that hiring remote workers in groups or pairs is preferable. This gives the new hires an instant connection to somebody and provides the opportunity to build a working relationship right away. In a remote workplace where it may take longer to get to know the team, having somebody there allows you to help each other through the process and ask each other questions for a more positive outcome in the long run.
– Brad Cummins of Insurance Geek (a fully remote company)
Know exactly what you need

The best tip for hiring remote employees is to know what you're looking for in a candidate. The biggest mistake an employer might make when hiring for remote work is having only a vague structure and vision of the position they aim to fill. Because of the high level of autonomy and flexibility, remote jobs require detailed job descriptions, so start by fully evaluating the role and making a thorough list of associated tasks. This is key to understanding what skills and qualities you need from a prospective employee, and until you know exactly what you're looking for, you're unlikely to find it.
– Soumya Mohan of Poised (a fully remote company)
Build a value-based application process
While hiring remote employees, it is important to have a value-based application process. This will help ensure that you are only considering candidates that fit your company culture and values. To do this, you can include information about your company culture and values in your job postings. You can also ask candidates to describe their ideal work environments and what they think makes a good company culture. Questions about company culture and values can also be included in interviews. This is a great way to get to know a candidate's views on remote work and what they would be looking for in a remote employer. By having a value-based application process, you will be able to hire remote employees that are a good fit for your company culture and values. This will help create a positive and productive work environment for all.
– Harriet Chan of CocoFinder (a hybrid company)
Look for self-starters

The number one way to keep trust in a remote-first org is to have the right people on the bus with you. For me, it's about finding passionate people who have the necessary skills and background, but most importantly, they take responsibility for producing great work. I don't expect everyone to know it all or never ask for help; in fact, that would be a red flag. But at the end of the day, they shouldn't need to be micromanaged in order to produce exceptional outcomes.
– Ken Marshall of RevenueZen (a remote-first company)
Hire for company culture, not just for skills
With remote work comes great responsibility. Finding the right talent is one thing, but finding the right talent that embodies your company's culture (whatever that may be), is trustworthy, and can work autonomously, is another thing entirely — and just as important. Sometimes this can't be translated through a resume. When interviewing, it's important to have the kind of conversations that reflect a person's character, their values, and who they are as a person. You can teach skills and someone can grow into a role, but from my personal experience, you can't teach a person the softer skills that form a company's culture.
– Joshua Uebergang of Digital Darts (a fully remote company)
Ask targeted questions
When hiring remote employees, get rid of the vague cover letters and instead ask targeted important questions in a mini-online application. Keep the session short and sweet and ask the applicants to answer the questions in 200 words or less. For example, have you ever worked remotely before? If so, what was that like, and what challenges did you face? This personal grilling gives you a recap of an applicant's strengths and who they are as a person. It also gives you the know-how into their communication skills and their ability to take instructions.
– Sara Graves of USTitleLoans (a hybrid company)
Find people who actually want to work remotely
This may sound crazy, but many people don't want to work remotely. In fact, I had an employee write a song about how much they hated working from home! Ask specifically why someone appreciates working remotely. If they don't have a good answer, move on.
– Phil Strazzulla of SSR (a fully remote company)
Treat the interview portion as the lifeline
When hiring remote workers, it is very hard to verify experiences, credentials, and expertise. Treat the interview portion as a lifeline and really invest your time and energy in it so you can screen and hire the best remote workers. Ask suitable, discerning interview questions to identify whether the applicant really has the ability to do the job and doesn't just look good on paper. You should also opt for a panel interview; this makes hiring someone a group decision.
– Arthur Worsley of The Art of Living (a fully remote company)
Provide feedback — and tell new hires why you chose them

Assuming you'll be screening a mix of applicants with conventional abilities and experiences in the same sector, as well as fresh talent and ideas from different backgrounds, be sure to provide any criticism and explain why you and the team decided to employ the individual you did. This will pique the candidate's interest and establish the tone for the entire onboarding process, as well as allow you to reiterate the job's criteria and tasks. Finally, this opens the door to any discussion concerning the candidate's start date, perks, and any queries they may have.
– Henry Ford of Skilled Golf (a hybrid company)
Seek out prior experience as a remote employee
I look for real-life remote experience in the resume. I want to see past experiences and positions they held that could help them in the remote position I'm hiring for. Nothing beats real-life experience; if they have that, it can be crucial for me in hiring an effective employee who can bring good ideas and jump right into the remote position. It could even decrease the need for training. If they don't have past experience in a remote role, that doesn't mean they are completely ignored or not considered, but I do value remote experience, and it means a lot to me when hiring. It's the first thing I look for on a resume, and then I make decisions based off that.
– Yauhen Zaremba of PandaDoc (a remote-first company)
Make sure your candidate fits your immediate team

Depending on the position you are interviewing for, it is important to know if the candidate is a good fit for the role but also for the team. At Orda, we work as a team; our constant connection has brought us many successful projects in the past few years. An online interview might not always be best to get to know the candidate's traits and character, but if you prepare yourself with a set of questions that are suitable for the role they are applying for, you will get the first impression of how they will fit with the team. Also, it is important to be prepared for all the questions the candidate will ask, because doing an online interview gives candidates the freedom and comfort to ask everything they want to know.
– Christine Davis of Orda (a fully remote company)
Assign a trial project
Once you've narrowed your search down to one job candidate, I recommend giving the applicant a trial project to complete. Ideally, the project should be representative of the responsibilities he or she will be entrusted with and includes some type of problem to solve. Potential hires should be able to display their abilities and skills, especially the talent for devising innovative solutions. The candidate should be paid for his or her time, but if the job isn't completed to your satisfaction, it's less costly to sever ties at that point rather than after officially hiring the person and paying him or her to complete your onboarding process.
– Simon Slade of SaleHoo (a remote-first company)


9 Steps To Successfully Hire Candidates Remotely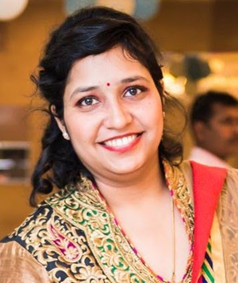 This chapter was written by Priya Jain – a copywriting professionally and remote worker for over eight years. She teaches math, spends her time running behind her toddler, and tries new recipes whilst she isn't writing. She has attained an engineering degree and an MBA. You can find her on LinkedIn.
1. Conduct online assessments
As you're not meeting candidates face to face, conducting online assessments can help you gauge their skills and abilities. The online Microsoft Word test, for example, can help you sift through a mountain of applications, ensuring you find the most qualified candidate.

Assessments are critical for remote hiring because they are scientifically validated. They predict job performance, allowing you to evaluate qualities that might lead to future job success.
Many job-related skills, such as adaptability, problem-solving and critical thinking, are indicated on resumes or brought up during interviews. Assessments allow you to compare applicants and spot top performers without combing through each application or resume.
While the candidate's test score might not be the only yardstick to evaluate their skills and abilities, it lightens the workload when trying to move candidates down your hiring pipeline.
2. Calculate your cost per hire
You might have adopted a recruitment strategy based on your experience or what your competitors are doing. But is that strategy reaping the desired results?
Understanding the inefficiencies and efficiencies of your recruitment strategies help you reduce your cost per hire (CPH), which indicates how efficiently your organization is recruiting remote hires.
CPH is the total cost associated with filling an open role. It primarily includes all the financial expenses you might incur, such as time dedicated, ad spend, agency fees, a net loss of productivity while hiring employees, and a candidate's salary.

Determining your cost per hire before your remote recruitment process makes it easier to allocate recruitment budgets.
Usually, remote hiring has a lower CPH when compared to traditional hiring, but identifying how to reduce it further can lighten your financial burden.
3. Focus on your brand identity
Another valuable method to hire qualified candidates remotely is to improve your brand identity.
The inability to communicate in person with candidates can create mistrust, and you might not come across as a genuine employer. Focusing on your brand identity and company culture is imperative to eliminating such situations.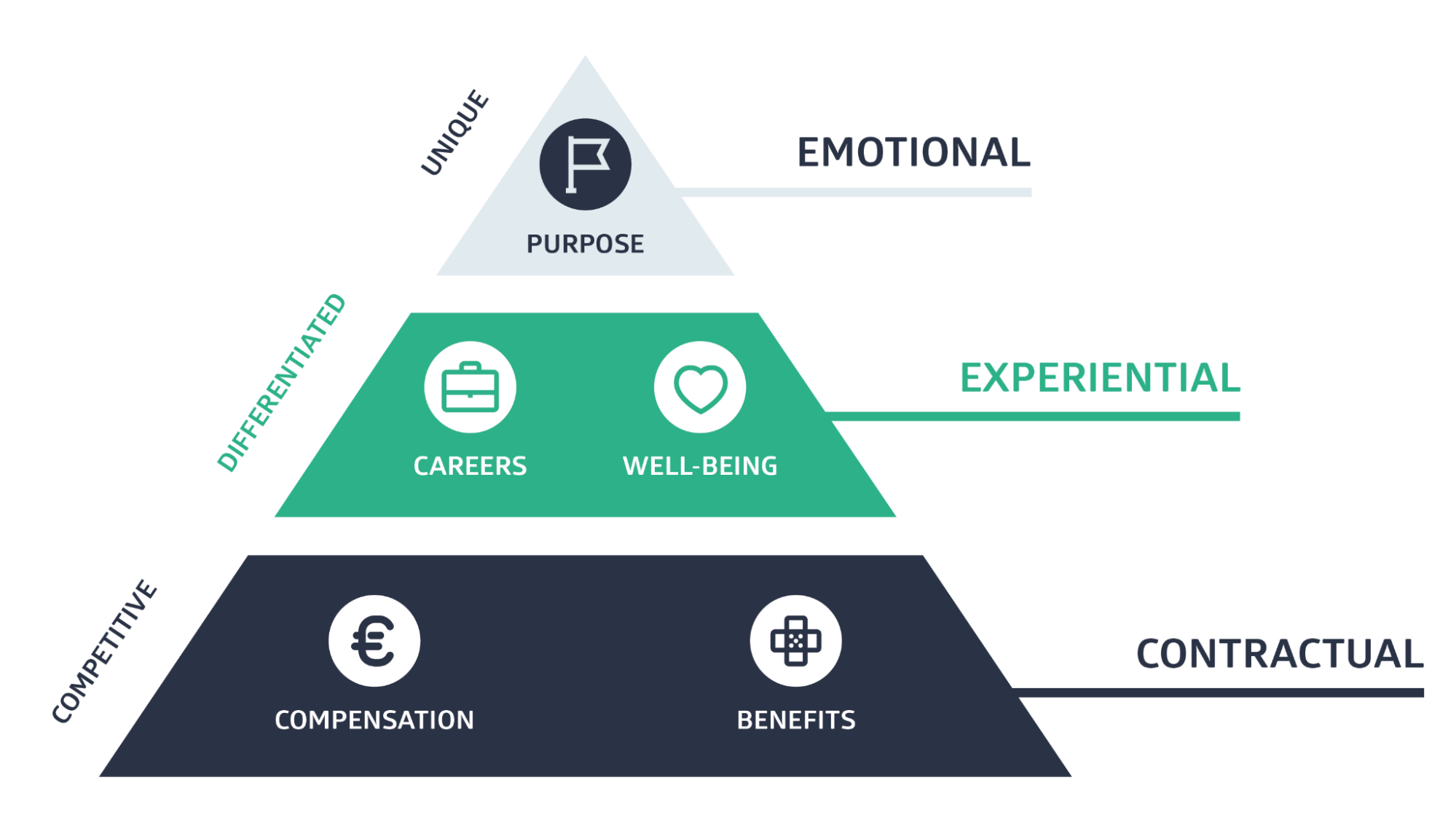 Reinforcing your company's culture in every communication and making your candidates feel more connected can help encourage them to apply to your open positions.
To build your brand identity, utilize your social media, company website, and blog to show how your organization takes care of its existing employees. Use this opportunity to illuminate your company's values, culture, and philosophy.
4. Take advantage of technology
Conducting interviews is a natural way of hiring throughout the world. Focus on using mobile communication and video conferencing to connect with potential candidates no matter where they are located.
These tools can make your hiring process easy and provide a seamless experience.
The ability to use technology and hiring tools can allow you greater access to a larger candidate pool and makes it much easier to manage your national and international hiring process.
Typically, the experience candidates have during these video calls creates a positive first impression of your company. So test your technology before your interview — including your internet speed and camera quality — to ensure you provide a seamless interview experience.
In addition, the interview process can be nerve-wracking for candidates, so minimize potential distractions like dings and sounds on your end.
5. Avoid conducting too many interviews in a day
Although you can book back-to-back interviews in a day, try avoiding it. Instead, give yourself some time between interviews to remain stress-free while interviewing potential candidates.
After conducting one interview, stretch your legs, grab a coffee, or go to the bathroom. Taking mini-breaks like this can help you recharge your batteries and ensure you make the candidates comfortable during the remote hiring process. Breaks also let you remain on top of your game when discussing a potential candidate with other recruiters or managers.
6. Establish rapport
When you build good rapport, you establish respect, trust, and empathy — and that can encourage candidates to feel comfortable and open up during the interview. When candidates open up, you better understand who they are and whether they are a good fit for your company.
Video calls can make establishing rapport challenging. Fortunately, there are several techniques you can try to improve your efforts over a video call.
When the call starts, take a few deep breaths. Once you start the interview, warmly greet your candidates by thanking them for coming and offering a virtual handshake. According to research, warm greetings help form a stronger relationship and connection over video calls. Throughout your call, make good eye contact and nod your head periodically to show that you are listening to what the candidate is saying.
Showing interest when the candidate is speaking can help them feel more comfortable and confident in answering questions.
7. Create a connection with candidates
Phone calls and custom follow-ups keep candidates updated about their status. It also helps nurture the recruiter-client relationship.
Maintaining full transparency is the key to winning the remote candidate's trust. If you are waiting for more applicants to join, explicitly mention that you are extending your hiring process. This helps a candidate understand the next hiring step.
Building a memorable experience from the start is essential for hiring qualified candidates. This includes creating a stellar job description and providing an intuitive career page and easy application form.
Typically, a positive application experience translates to longer tenure with your company, thereby reducing costs related to employee attrition.
8. Offer a virtual trial period
Once you have found your ideal candidate, consider extending a contract for a trial period or job try-out at pre-agreed working conditions.
Many companies practicing remote hiring use trial periods to ensure they're hiring the right candidate. A trial period helps you assess the candidate's skills and qualities. You can also understand how well they can learn and how seamlessly they might fit into the company's culture. For instance, a company might use a live chat simulation module for a customer service professional role that allows a candidate to experience a real-life customer service environment.
9. Emphasize building relationships
Treat your remote hiring as an opportunity to develop relationships with potential new hires.
Employees who interact over the phone or video conferencing are less likely to know other team members. During the hiring process, stress the importance of building relationships and emphasize the workplace culture that helps candidates feel connected.
When candidates know about your company's work culture and understand that you will value them as active team members, they are more likely to feel motivated. They will do their best to integrate themselves into your company's culture.
This helps create a loyal workforce that stands behind you.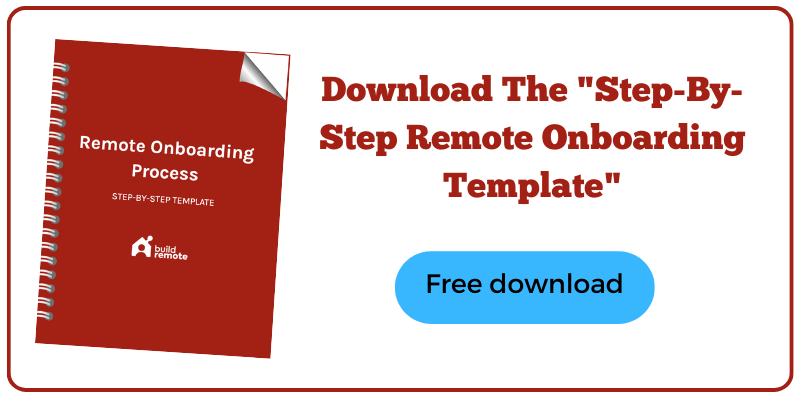 Did you enjoy this article? Hover over the image below to pin it!