RapidAPI vs. Zapier: A Breakdown For Remote Teams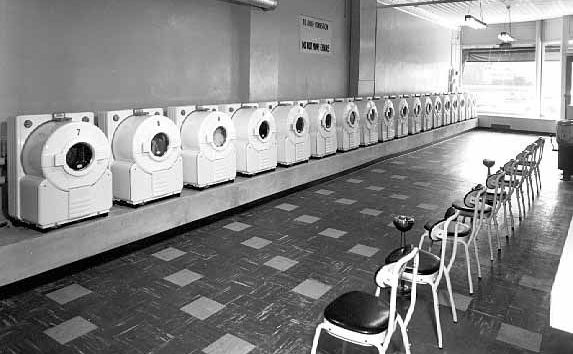 Until 2020, most business owners believed that working from home came with a lot of distractions, primarily because managers and supervisors were not there to keep an eye on their workers.
This shows how rare remote work was. If you found people working from home, it was likely a special arrangement that allowed them to take care of their families.
All that has changed.
Technological advancement has led to innovative solutions that promote remote work. For instance, telework, teleconferencing, and other integrated collaboration tools have allowed some companies to thrive while working with remote teams.
A high percentage of businesses experimented with remote work during the COVID-19 pandemic. Today, we have leading global companies such as Facebook working towards allowing a large percentage of their employees to work from home.
Below, we'll take a look at two platforms that companies can leverage to make remote work more efficient and productive.
Introduction to RapidAPI and Zapier


RapidAPI is one of the largest API marketplaces out there. As a developer, you can use RapidAPI to discover and connect with many APIs. You can also search for APIs, test them, subscribe, and connect. If you compare the different API management tools, you'll see that RapidAPI's functionalities make it stand out amongst its peers.
It allows developers to consume the APIs they want while using a straightforward, unified format that can be easily embedded into any application. In addition, API providers get a platform to not only distribute their APIs, but also to monetize them.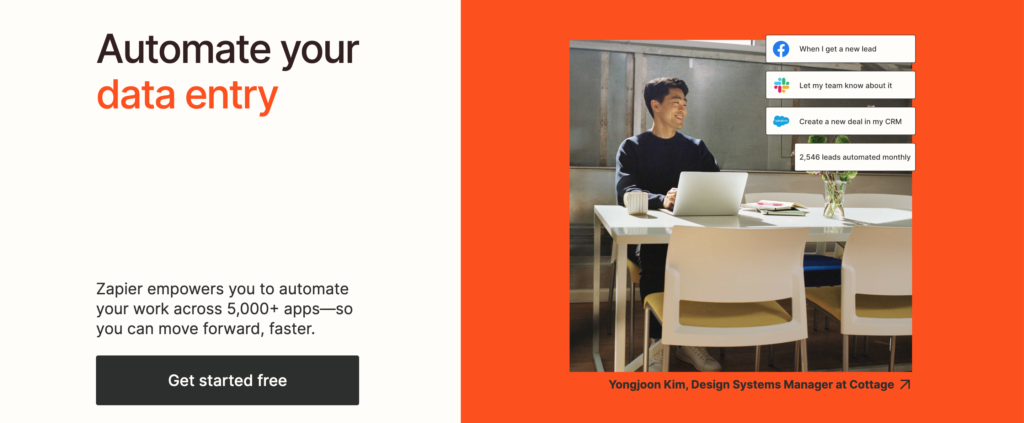 Zapier is an online platform that allows organizations to automate their workflows through connections between different services and their applications. When using Zapier, businesses can automate their tasks without working on the integrations themselves.
For instance, let us assume you are tasked with running your company's blog. When you publish a blog post, you are supposed to share it on different social media platforms. Instead of spending time on each platform, you can set up Zapier to automatically share your posts on social media immediately after they are published.
RapidAPI vs. Zapier in Remote Work
Workflow Automation
While working from home is often a positive benefit, it can also pose a challenge. You might find yourself engaged in other activities, like taking your kids to school in the morning or walking your dog in the afternoon while still working. You might avoid these distractions when working from the office.
Fortunately, you can automate your workflows to take care of these kinds of distractions. Using Zapier, for example, you can automatically update your status to let your team members know what you are doing. If you have a set time for meetings, you can automatically send meeting links to team members minutes before the meeting starts.
RapidAPI can also help with workflow automation. But how does it do this? Well, there are thousands — if not millions — of APIs in the RapidAPI marketplace. This allows organizations to gain access to APIs that can be integrated into their applications to automate their workflows.
Remote Teams & Work Management
Some companies have implemented a remote work strategy for all their employees. This is not a common occurrence, and you are not likely to find useful information about building one.
But businesses do need to manage their remote work and teams effectively. They need to make sure their employees will be productive even when working from home. Zapier allows businesses to connect different collaborative applications that aid in the management of remote teams and work.
Some companies build their management applications instead of using the already available ones. However, they can still integrate other application functionalities through the use of APIs. This enhances the functionality of these management applications and is supported by RapidAPI.
Collaboration Across Different Time Zones
Working remotely allows businesses to hire people from across the globe. At the end of the day, they want the right talent that can drive their businesses forward — but they need to find a way to help these employees work together.
This is where collaborative tools come in. Zapier launched an account named Zapier for Teams that allows businesses to add their workflows to a folder shared with all team members. These workflows can be integrated with other collaborative tools such as Dropbox and Trello.
RapidAPI, meanwhile, allows developers access to APIs they can use to integrate collaborative tools into their workflows. Bear in mind that you'll need technical knowledge to do this effectively.
Management of Remote Workspaces
As discussed above, businesses need to manage remote work and employees and their remote workspaces. Providing equipment for remote workers is expensive. It also comes with other risks like cyberattacks, especially when remote employees are connecting to company networks.
Fortunately, these are things that Zapier and RapidAPI have thought about. Both platforms have implemented security measures to ensure their connections are safe; RapidAPI provides detailed documentation and API testing environments to ensure that developers understand the security measures implemented by their APIs.
Tools Supporting Remote Work
Finally, remote work would be challenging without modern tools that promote it for both employees and employers. Organizations that use Zapier can gain access to multiple remote tools from the same location, easing the burden of remote work for employees and employers.
On the other hand, a company might want to implement the functionality of a certain remote tool into its applications. This is to ensure that both employees and employers are using the same tools and functionality from the same application. RapidAPI provides such companies with the right APIs for implementation.
Remote work is going to keep on growing in the next couple of years. This growth will lead to an increase in productivity among businesses because employees will face fewer distractions and benefit from more time to work. Proper remote work allows both employees and employers to focus on performance, something that is important for the growth of their companies.
This article is part of Buildremote's contributor series. Occasionally, we'll share other people's ideas about running a remote company. If you have a topic you'd like to pitch for Buildremote, send us an idea here.