7 Reasons Business Owners Need a Virtual Office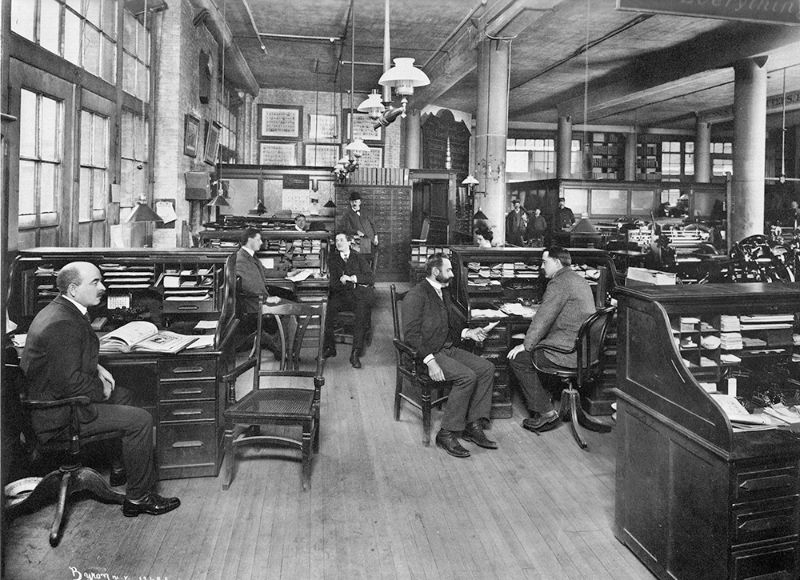 The number of remote workers continues to rise, and with this increase comes an equally proportionate demand for more flexible office solutions. Many small businesses need efficient and cost-effective solutions that allow them to access the convenience of a professional environment without entering into an expensive lease for physical office space.
That's where virtual offices come in.
A virtual office provides a business with a professional street address, conference rooms, receptionist services, etc., all at a price that costs less than renting an individual office space.
In this article, we're going to look at what virtual offices are, the various benefits business owners can reap from using a virtual office, and how you can create one for your business.
What Is a Virtual Office?
A virtual office is typically an office space provided by a flex office or co-working provider. Some virtual offices are online; others have an actual physical address. They offer services that range from:
In short, they offer communicative and collaborative environments for individuals and businesses of all sizes on an as-needed basis.
Virtual offices allow employees to work on tasks or projects from remote locations. This can be great for companies with employees located in different areas across the globe.
This type of setup is also ideal for businesses with low budgets that need collaborative space to host meetings. In addition, you can use call services to get in touch with your team and quickly answer questions.
Some virtual offices require advanced reservations or lease agreements, whereas others make their services available by the hour or day.
What Are the Elements of a Virtual Office?
Virtual offices can be independent buildings or a suite of offices. There are even some virtual offices that have open-concept office spaces with desks for collaboration, as shown in the image below: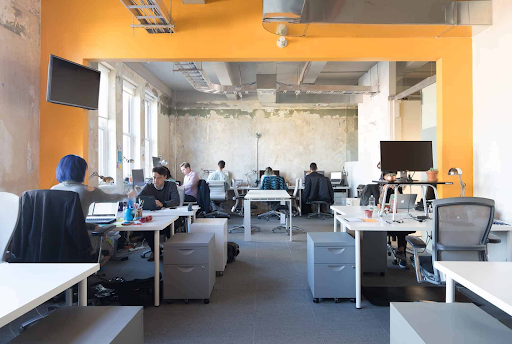 A virtual office may include many amenities you might find in an actual office, such as desks, phones, and printers.
Here are some common elements of a virtual office:
Physical Mailing Address: Businesses can use this to send and receive physical mail.
Conference Rooms: Some virtual offices have conference rooms you can reserve in advance for events and meetings.
Receptionist Services: You can get a receptionist to answer your private phone line or redirect calls.
Business Services: When creating a virtual office, you'll still have access to registered agent services and other business and legal services you'd find in a physical office.
Software: Most virtual offices have shared computers that come equipped with word processing tools, graphic design programs, video editing tools, email marketing software, and other up-to-date applications you'll need to effectively run a business,
Furniture: You'll find the same kind of furniture in virtual offices that you do in physical offices, such as desks, chairs, and conference tables for group meetings.
Why Do I Need a Virtual Office?
Since the global pandemic began, many business owners have looked to virtual offices to provide them with business space and services.
If you're considering the use of a virtual office, here are seven reasons why you would benefit from having one:
1. Decreased Real Estate Purchase or Rental Costs
With virtual offices, you can forget about office leases, hardware costs, utility payments, and other fixed or variable costs usually associated with renting physical office space. You'll benefit from all the advantages of having a prestigious address, team support, and landline phone numbers without actually committing to a high-cost office and infrastructure.
A virtual office minimizes office expenses and lets your employees work from home while you retain the reputation of a city center address. You can rent a virtual office space that you share with others to maintain your professional business presence while reducing overhead costs.
2. Ability to Expand
When you get a virtual office, you can easily expand your business without moving to a larger office. This provides you with a less expensive, hassle-free alternative to the traditional expansion, where you'd typically relocate to a larger space and pay even higher rent prices.
With virtual offices, space is not a limiting factor, which means you can grow your business as much as you want. For example, you can establish a presence in the new location instantly.
If you want to open multiple offices around the country, it's possible to do so without the hassle a physical presence would bring. You can even test out markets while avoiding the costs of relocating to any specific area.
3. Increased Perception of Professionalism
Another benefit is that it allows you access to a business postal office, which increases the perception of professionalism by others.
You'll be able to polish your professional image by using a real business address on your company documents, email campaigns, newsletter, website, or anywhere else you need it. You'll also be able to receive packages and mail.
Furthermore, virtual offices add credibility to your projects and your brand by providing telephone answering services and deliveries. All these professional elements make you appear more polished to your customers and prospects.
4. Ease of Scheduling Meetings
Virtual offices make it as easy as possible to schedule meetings so you can get the attention you deserve from your customers and prospects. Even new businesses can benefit from this; there's no need to be limited by a lack of resources, infrastructure, or support.
Virtual offices can provide everything you need at an affordable price. Not only will you get the address and phone number you need for your business, but also team and IT support, receptionist services, and much more.
Access amazing workspaces to hold your meetings in style and make an impression with your clients.
All meeting spaces come equipped with the necessary amenities, such as:
High-speed internet.
Multiple electrical outlets to plug computers and additional devices.
Kitchen space to hold bottles of water or snacks for meetings.
And so on!
5. Access to Remote Workers and Contractors
When you use a virtual office, you get access to global talent. Recent stats show that 74% of knowledge workers are willing to quit their jobs in order to work remotely. You can take advantage of this growing trend to tap into a worldwide pool of skilled professionals.
One of the biggest benefits of remote workers and contractors is that they often uniquely understand digital assets and software that in-house employees might not.
For example, when building a new website or creating a new social media account, you can find contractors and remote workers familiar with the best website builders, social media management tools, and other software.
This means you don't have to waste time and money training your employees to perform new tasks; instead, you can find the experts and put them to work immediately.
A virtual office facilitates this by creating a culture that is more open to short-term or as-needed remote working arrangements with contractors versus traditional working arrangements with full-time employees in a physical office.
When you think about the costs traditionally associated with relocating talent, you can see how a virtual office can save you tons of money by increasing the pool of possible candidates and making hiring easier.
6. Decreased Commute Times
When you have a virtual office, you and your employees won't need to commute as often (or at all). This helps save tons of time and boosts productivity by enhancing your work-life balance. In addition, employees who previously had to commute to work will save money on gas and other transportation costs.
The majority of workers find commuting to be one of the most stressful parts of their day. By providing virtual offices with no commute, you can boost employee happiness and motivation.
7. Increased Flexibility
Another reason business owners need a virtual office is that they can benefit from increased autonomy and flexibility.
Employees have multiple access options, which allows them to pick the best office that suits their work style or lifestyle. For example, you can work from home or go to the virtual office space as needed. In addition, most virtual offices allow you to pick either asynchronous vs. synchronous work based on your preferences.
Some employees appreciate the ability to switch between home and virtual work environments and find that it allows them to boost productivity, inspire creativity, and enhance collaboration.
Conclusion
Perhaps you want to use a virtual office as your business's primary business address. Maybe you want to reduce your overhead costs or have access to a physical space on an as-needed basis. Whatever your reasons are, there's no denying that a virtual office will bring tons of benefits to your business.
Whether you want to use a virtual office as your business's primary address or as a way to reduce your overhead costs where you get business services and the use of physical office space on an as-needed basis, there's no denying that it
Over to you. Has this article convinced you that you stand to benefit from using a virtual office for your business? Share your opinion below!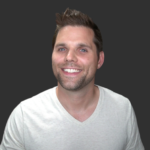 Ron Stefanski is a website entrepreneur and marketing professor who has a passion for helping people create and market their own online business. You can learn more from him by visiting OneHourProfessor.com.

You can also connect with him on YouTube or Linkedin.

This article is part of Buildremote's contributor series. If you'd like to share some insights about how you run your remote company, learn more here.