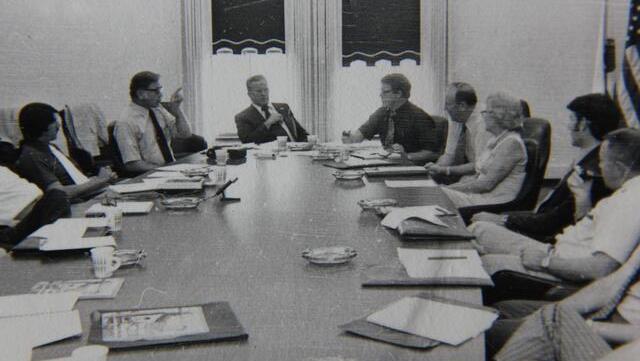 Networking allows employees to build connections, meet new clients, and gather professional insight. Unfortunately, the pandemic has prevented many people from in-person networking; even today, companies and organizations are still trying to promote safety and adhere to COVID-19 business mandates. A Harvard Business Review article on networking reports that professional networks have shrunk by 16% due to the pandemic — the result of networking becoming more difficult to do in a virtual setting.
Fortunately, there are multiple networking methods that don't require you to physically meet other people. Read on to learn how to continue to network from home.
Connect with former schoolmates
Forming connections with people you already have a common background with is much easier than meeting new faces. As such, seek out your former schoolmates. Try using easy conversation icebreakers like:
"What classes did you take?"
"What batch did you graduate from?"
"Have you met…?"
You may even encounter people in the same industry as you, making it all the more beneficial to network with them.
Some universities have an alumni network that can make locating your classmates more convenient. You can also find former schoolmates on LinkedIn and Facebook, provided that they have their schools listed as public information.
Join an online community
Physical meetups are risky nowadays due to the threat of the COVID-19 virus — but online communities are more active than ever. Take advantage of that activity and join communities like Facebook groups, Reddit forums, and LinkedIn social circles for a chance to meet your next friend or local expert. LHH notes that networking this way will allow you to reach more people. After all, there is no limit to the number of members that can join them.
Plus, these communities already promote what interests or niches they cover, such as "marketers in California" or "on-call physicians." You will always be introduced to opportunities or events relevant to your profession.
Participate in online events
These days, webinars and online seminars are everywhere — why not attend online professional events in your free time? Websites like Eventbrite and GoToStage have a wide range of webinars and their schedules. You can also filter your search to see online seminars in your location or industry.
Joining online events not only gives you the opportunity to learn something new or improve your skills, but it also provides a chance to form connections with other professionals. Some events group their audience into teams for activities where you can start networking; you can also contact the host after the event to ask questions — that's another connection you can initiate.
Bond with your colleagues
Networking with people outside of your company is crucial, but it is just as essential to network with your colleagues. Unfortunately, the pandemic has made it tougher to bond with others, even fellow coworkers, as mentioned in our article on Remote Work Challenges.
Schedule virtual chats with your colleagues once a week if your schedules permit. If your company uses a business communication app like Slack, you can hold your weekly chats there. You don't have to strictly talk about work, either — try asking them about their hobbies and weekend plans.
Connecting like this allows you to form healthy relationships within the company. It will help you broaden your internal network and work better with other people in the future.
Use virtual coworking spaces
There are people who have a hard time concentrating on work at home. A study from Research Policy concludes this is why virtual coworking spaces exist — to improve productivity and provide social support.
Virtual coworking platforms, like Council.Club and Focusmate, let people work together no matter where they're physically located. They have online rooms where you "sit," work, and eventually chat with people. These platforms allow you to form connections with people who may be far away — something that would be more challenging in a strictly physical setting.
Networking remains a critical part of people's lives, even during a pandemic. Accordingly, you should continue to network and maintain professional relationships not only to benefit your career, but also to develop meaningful connections with other people.
Author's Bio
Mollie Greenwood is a freelance business writer. She writes to share her knowledge about work and how to work with fellow professionals. In her free time, she loves to be on the water in her sailboat.
This article is part of Buildremote's contributor series. If you'd like to share some insights about how you run your remote company, learn more here.