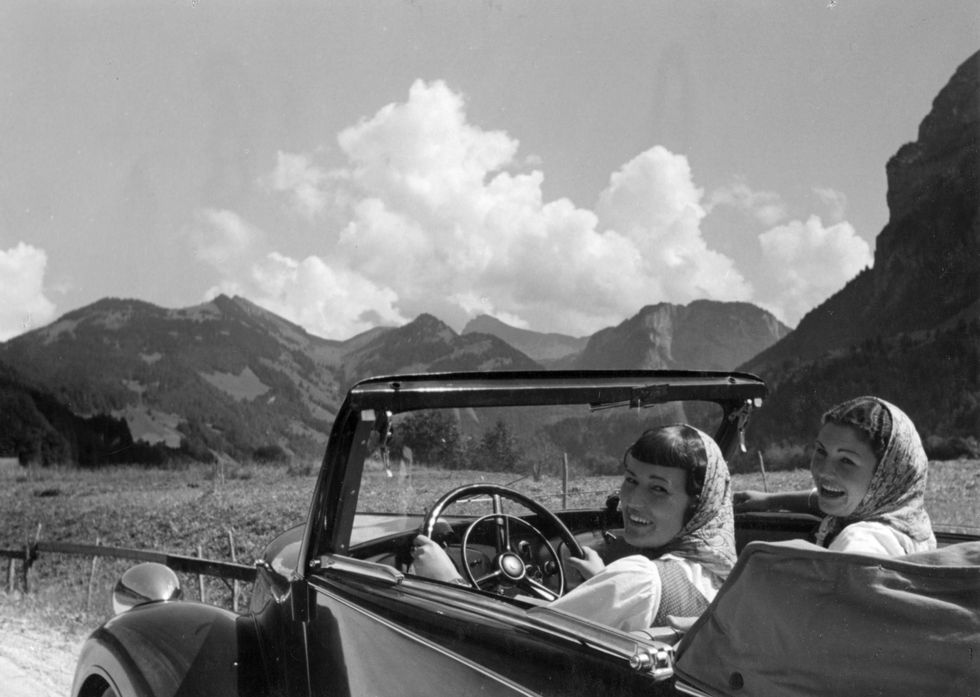 There are two ways to change the amount you save each month:
It's that simple.
But throughout most of human history, we earned in the same physical location where we lived and spent. If everyone in a certain location started to earn more over time, like in a thriving city, as compared to a different location, like a rural small town, expenses would increase alongside earnings.
If you live in New York City and earn $200,000, you'd also need to pay $4,000 for rent and $5 for a coffee
If you lived in Wellsville, NY and earned $50,000, you might pay $1,000 for rent and pay $1.25 for a coffee
As you well know, this concept is known as "cost of living" – it's tied to where you live and determines how far your money can go.
But remote work, or the ability to deliver your work digitally from anywhere, has opened up a new opportunity to change the math on cost of living. It's called geographic arbitrage, or geoarbitrage. Can you take your high-earning income with you to a low-expense place?
What is geoarbitrage?
Geoarbitrage is when you move from a high-cost-of-living area to a low (or lower) cost of living location but bring your income with you. While that often means less expensive housing, it could also include lower taxes (property, income, sales) and paying less for goods and services (groceries, eating out).
What if you were able to earn a New York City salary but spend at Wellsville, NY prices? That's geographic arbitrage.
There are two kinds of geoarbitrage: foreign and domestic.
Foreign geoarbitrage is when you move from a country with a high cost of living to one with a lower cost of living while retaining your income from the original country. People who move to a foreign country and keep their income (or savings), are typically looking to earn in a strong economy and/or currency then spend in a weaker economy and/or currency allowing them to stretch their money even farther.
Domestic geoarbitrage is the same concept but takes place within the same country: you move from New York City to Wellsville, NY and bring your NYC income with you. However, domestic geoarbitrage also includes smaller moves. For example, someone could move from the city to a less expensive suburb to save on housing and taxes.
See Also: What Is Labor Arbitrage?
Who's best suited for geoarbitrage?
Anyone who can move and take their income with them could benefit from geographic arbitrage. But as a society, we love to come up with names for groups of people. These types of people would most likely be able to benefit from geoarbitrage.
Remote Workers
In theory, remote workers have the freedom to move from high-cost-of-living areas to lower-cost areas while keeping the same job. This makes it easy for them to relocate as often as they want. This trend is already playing out.
But I write "in theory" because it depends on each company's individual policy.
Some companies restrict where employees can live due to tax, licensing, or other reasons
Others might allow you to move to a new jurisdiction, but they'd lower your income as a result
Make sure you know your company's residency policy before you move or accept a job offer if you plan to geoarbitrage.
Digital Nomads
Digital nomads are, basically, remote workers that have already figured out how to move around the country or world with their income in tow. While some digital nomads work for companies with a work-from-anywhere policy, other nomads are full-time freelancers or run their own businesses.
However, similar to remote workers, digital nomads must be cautious about where they work. Some countries don't allow people to work from there for more than 90 days — even if you work for yourself. Make sure you research employment and visa requirements for each location you plan on working from.
Entrepreneurs
In the two categories above, we mentioned how you need to be aware of how your company will handle it if you move from New York City to Wellsville, NY.
Well if you are the company, you already have your answer. People who own their own businesses (or own their income streams like freelancers, investors, etc.) and are able to maintain their income from anywhere are probably the best candidates to benefit from geoarbitrage. You control your work location and work policies.
Retirees & The Financially Independent
Geoarbitrage isn't limited to those in their working years. While you need money to live, that doesn't mean you have to work. Some people live off their retirement savings, while others have built a reliable and steady source of passive income. No matter your financial situation, geoarbitrage can help you stretch your dollars further than staying wherever you are now.
To make geoarbitrage work when you're financially independent, though, your income source or sources need to be reliable and steady. For example, if you decide to relocate outside your home country and something happens to your finances, you may have to return to your home country, which could be more expensive than you anticipated.
How do you plan out a move?
Before diving into geoarbitrage, consider the pros and cons of how it works.
1. Research your new location extensively
Conduct extensive research before moving and settling down someplace. Investigate local and foreign taxes you might be responsible for. Consider how you will access medical care if you move abroad or work for yourself. Unexpected medical emergencies (even minor ones) could eat into your budget.
Also, research the climate to make sure it's something you'll enjoy long-term. If it's not, you may need to relocate during the summer or winter months. Then consider language barriers. While locals may be OK with short-term tourists who don't speak the language, if you make your stay more permanent, you may need to learn a new language.
2. Sort out the legal ramifications
If you're still in your working years, make sure your employer is OK with you moving somewhere else. If you move without telling them and they find out, you may find yourself out of a job. Even if you have a job that lets you live anywhere, consider creating a side hustle for supplemental income in case something happens with your job.
No matter your income source, you'll need to access it wherever you go. Fees (ATM, exchange rates) will eat into your finances, so account for those as you evaluate your options.
3. Set your priorities
While lower expenses are one of the bigger (if not biggest) advantages of geoarbitrage, it's not the only thing you should consider.
As you're researching locations, consider what else is important to you. Do you want to be in a bustling city with museums and events, or do you want to be somewhere that's quiet with neighbors who are far away? Do you need easy access to doctors or pharmacies? What about grocery stores? Also, consider if you want to stay in a house, apartment, or on the beach.
4. Visit before moving
If your geoarbitrage plan includes a long-term stay, try to visit for a few weeks or even months before making the move permanent.
Test the place out during different seasons to ensure the climate is agreeable (or at least tolerable) to you. Avoid hotels in tourist centers and live in the part of town you're targeting to experience the vibe during the day and night. Rent a car and see if commuting around town is what you thought it would be, or ride public transportation. Try the internet to make sure you can connect with your job or loved ones easily.
All of this can help you avoid disappointment if things don't pan out like you want them to.
5. Calculate the impact on your savings
Once you've visited a few places and perhaps even selected one, calculate what you might save. While you'll probably spend less on some items (food, housing), you also need to consider the expenses you'll incur when you move (selling your house, paying for movers, buying new furniture).
Likewise, while the cost of living may be lower, check things like income taxes or taxes on retirement savings. The house might cost less, and dining out may not be as expensive, but you might lose the difference come tax time.
Also, consider how stable your income sources are. Though no one can predict the future, is your industry stable, at least for now? What about your investments and savings? What happens if the market tanks or inflation jumps?
What are the best geographic arbitrage resources?
Flexjobs: Get a remote job
(If you already have a remote job or work for yourself, skip this recommendation.)
Flexjobs is the biggest, best job board for remote work.
Start your remote job search on Flexjobs.
This is a fantastic tool based on real, useful cost of living data. Here's how it works:
Input your monthly budget, family size, and preferences
Filter by things like language, health care, quality of life scores, freedom scores, and more
See a list of cities that fit your criteria
Get real data about each city, including a monthly budget template for the city
Calculate your cost of living on The Earth Awaits.
NomadList is an incredible resource. You'll find just about everything you need to know about moving to any new city in the world, tailored for digital nomads:
City scores based on a number of criteria
Cost of living data
Reviews from other nomads
Detailed guides
Weather
Filters based on your scenario (family, retirees, backpackers, dog friendly, etc.)
and way, way more…
Here's what I'd recommend: Go look at a few cities you'd consider on NomadList. You'll notice you run out of a few free searches pretty quickly, but it'll give you an idea of the amount of information provided about each place.
If you're serious about this geoarbitrage thing, it'll cost you about $300 for a lifetime membership to NomadList (but they frequently discount that by 50%). If you've chosen to make an investment in geoarbitrage and see it as an opportunity to save thousands more per year, this small investment is well worth it.
Search for a city on NomadList.
Move.org: Locate a domestic city for geoarbitrage
Move.org has solid data on the most and least expensive cities in the US for cost of living. If you are looking to move within the US (with your income), this is a great starting point. You'll find monthly cost of living figures for each city, and info on the biggest cities in the US like median rent, food cost, utility costs, etc.
Find a US city ripe for geographic arbitrage.
Expert Vagabond: Find a country offering remote work visas
Geoarbitrage can obviously be a big benefit to the arbiter, but also to the country receiving the new traveler or citizen. If a country can attract people who bring their own incomes, the local economy brings in new spending. More and more countries are offering "remote work visas" as a way to attract those people.
Expert Vagabond has a nice running list of those countries and the details of each visa offered.
Find a country offering remote work visas.
Digital Nomad World writes detailed guides about many of the popular cities around the world for digital nomads and geo-arbiters. You'll find:
Average costs of common budget items in the city
Scores for a number of categories: value for money, internet, English-friendly, food, etc.
Exchange rates
Weather
And then detailed writeups on coworking spaces, reviews from digital nomads who live there, nightlife and more.