Where—And How―To Find Remote Jobs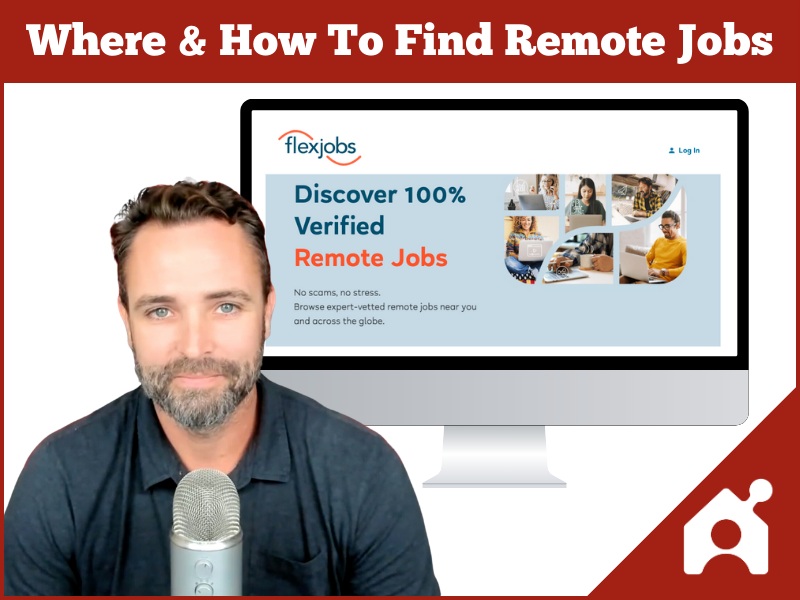 While working remotely is not a new concept (I've worked remotely for more than 10 years), prior to the onset of the COVID-19 pandemic in early 2020, only a small fraction of the workforce worked away from a centralized office or business location. Like many workers, you may have gotten your first taste of remote work in 2020, as social distancing to slow the spread of COVID sent the percentage of U.S. employees working remotely soaring from 5.7% to 17.9%. Nearly 20 million workers were introduced to remote work—and many of them soon learned to love it.
Now, with the pandemic ebbing if not entirely in the rear view mirror, more companies are reverting to hybrid or return-to-office policies—prompting another trend. Workers who are unwilling to sacrifice the convenience and work/life balance they've found while working from home are changing jobs (or considering it) to maintain the remote work benefits they've come to expect. You may be one of them, and if so, you may be wondering how to find remote jobs.
In this article, I'll do a deep dive on how and where to find a remote job based on my experience getting a remote job, then hiring remote employees while I ran a fully remote company for six years.
Where To Find Remote Jobs
You can find remote jobs in a variety of places, including the big, general job sites like Indeed and Glassdoor.
The problem with the heavyweight job boards is you're searching for a needle in a haystack. They have search capabilities that help, but they sometimes yield listings that aren't actually remote. You may find a great job, read through the listing growing more and more excited, and find at the end "the successful applicant must reside in the greater Gotham City area for regular face-to-face meetings,"—not helpful if you live in Des Moines or any place other than the greater Gotham City area.
The best places to find remote jobs are job boards oriented to remote work opportunities. On these boards, the job listings have been sorted through to ensure that they're really remote. Typically these jobs are posted on the big job search sites as well, but on the remote job boards, they're easier to find. Instead of looking for a needle in a haystack, you're sorting through needles looking for the best one.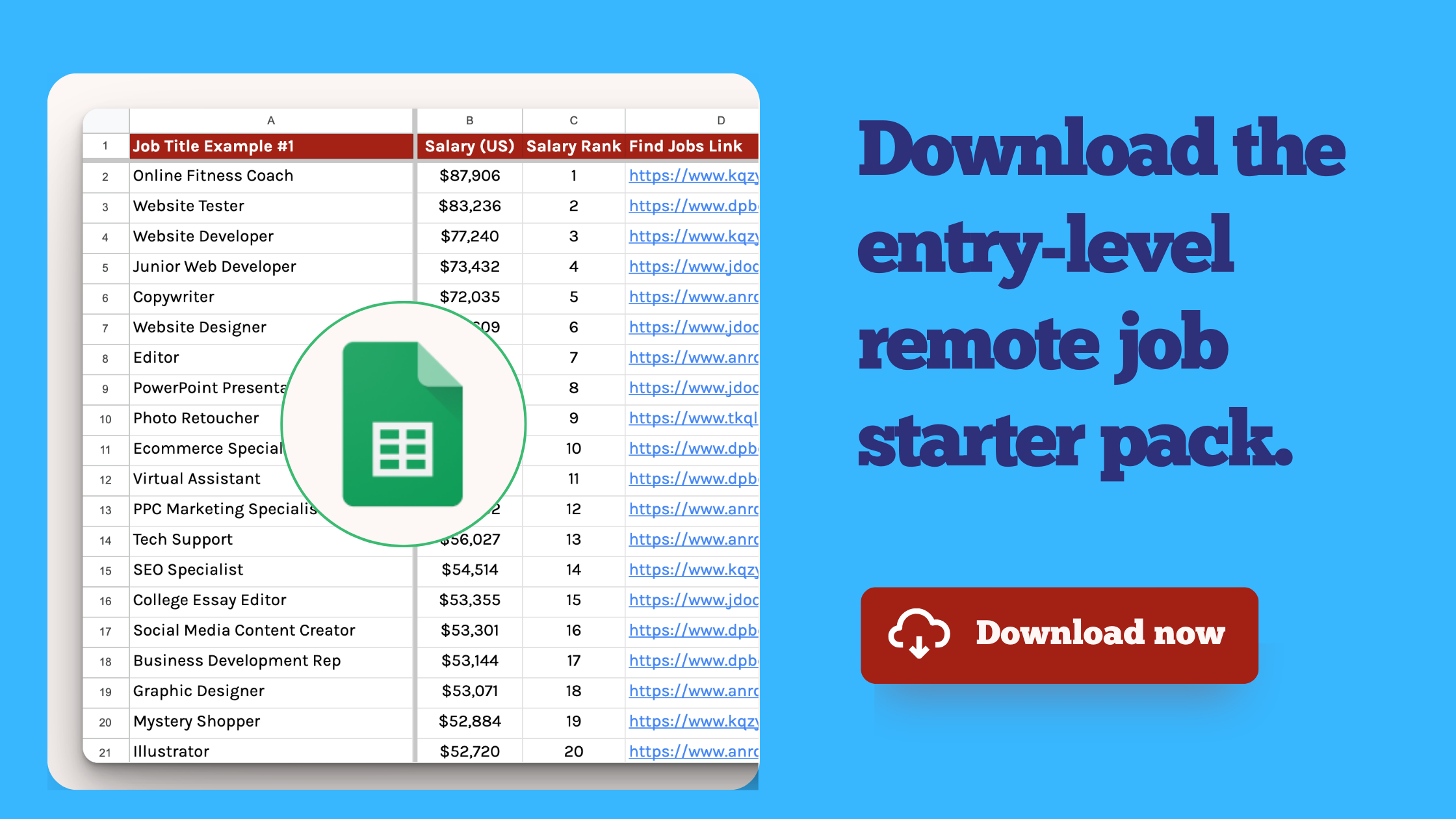 There are several dozen job boards that list remote jobs and freelance opportunities; exactly where to look for remote jobs depends on what you're looking for. These are a few of the best remote job boards:
Flexjobs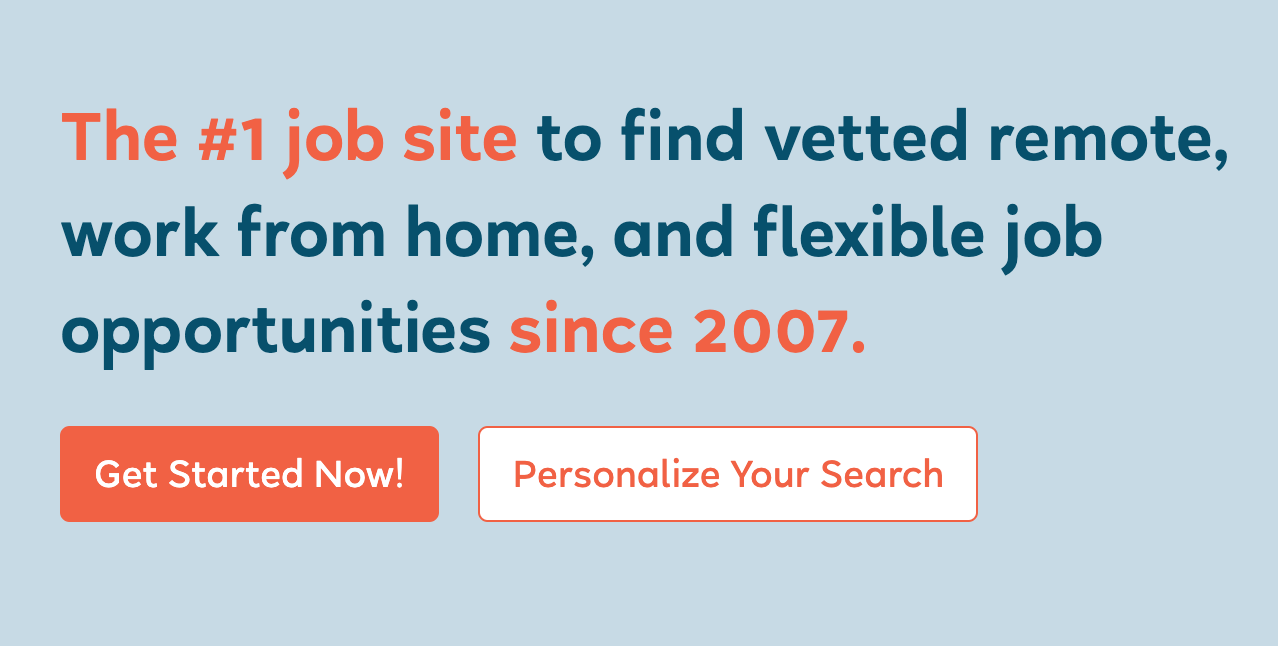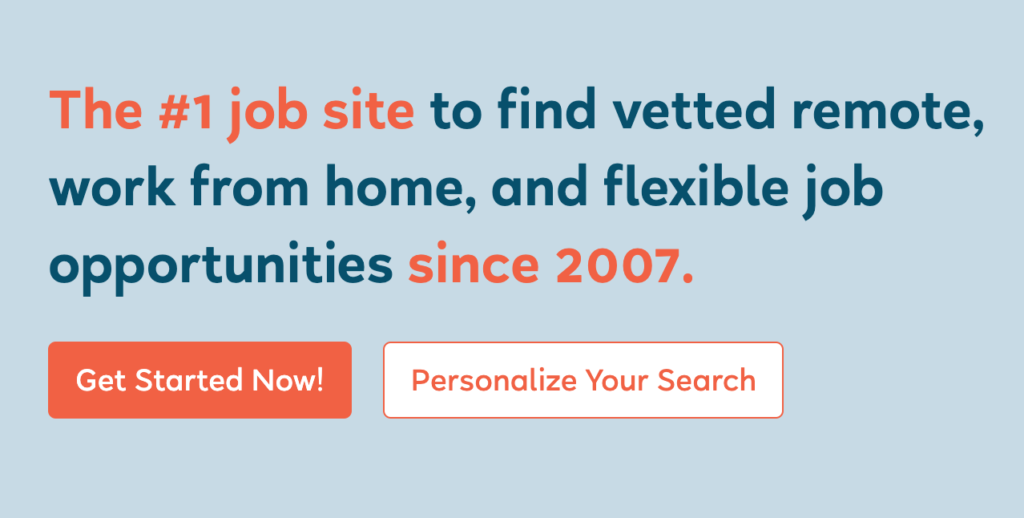 I consider Flexjobs the best place to look for remote jobs. It has the highest traffic of the remote work oriented job boards – which means it can attract the most listings, since employers want their listings to be seen by as many job seekers as possible.
We Work Remotely


While We Work Remotely has fewer monthly visitors and fewer listings than Flexjobs, the site is a great place to find remote work because all of the listings are for high-quality jobs. We Work Remotely doesn't scrape listings from other employment sites, so you're likely to find some opportunities here you won't find elsewhere.
Remote.co


Remote.Co positions itself as a resource for remote companies and remote jobseekers:
"Remote.co is a resource for companies who see remote work as a true opportunity. We provide best practices and insight from leading experts in companies who are already running remote companies."
4 day week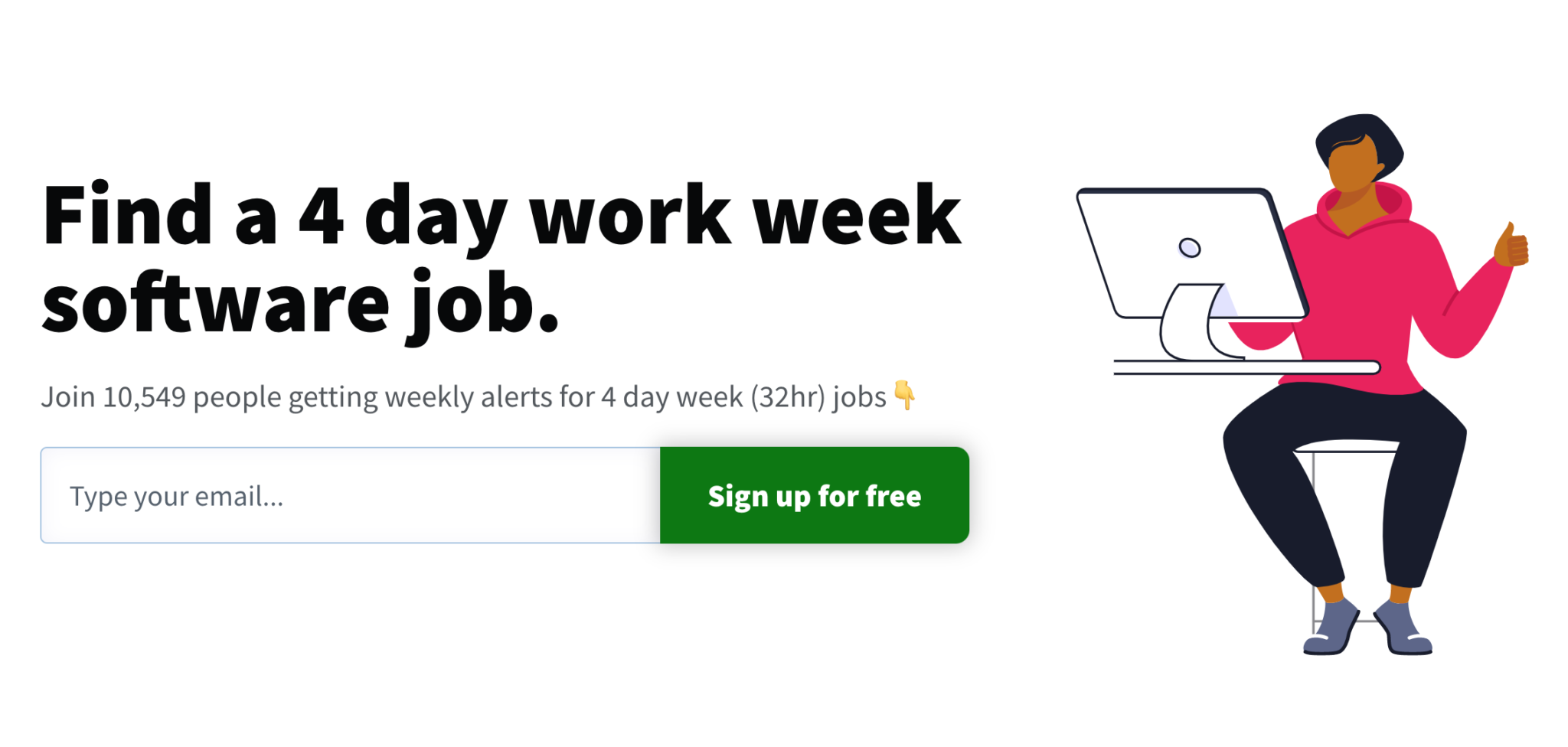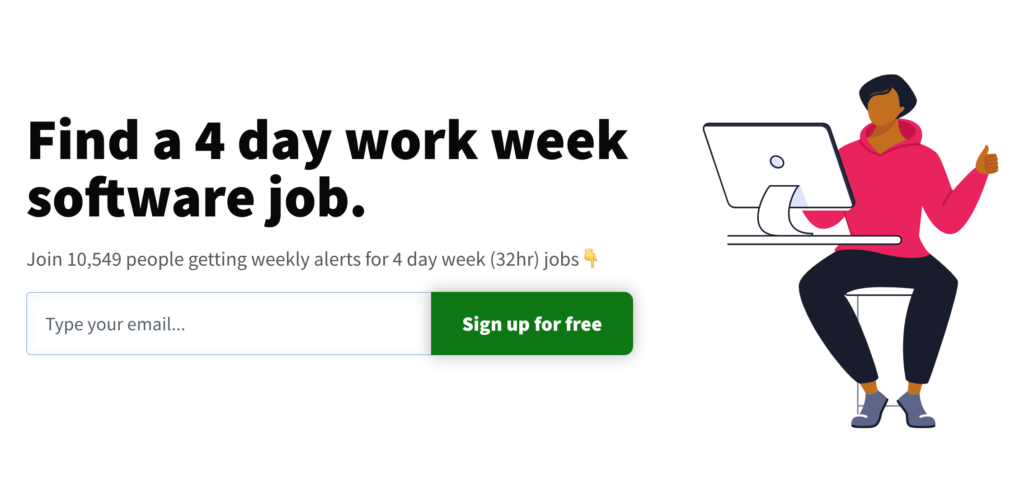 If you're looking for a shorter remote workweek, 4 day week features job listings for remote positions with a 32-hour work week.
remote|OK

There's not a lot of information about remote OK's monthly traffic, but all of the listings are for remote jobs and the site's search features make it easy to zero in on exactly what you're searching for.
These are just a few of the remote work job boards; for more options, check out Every Remote Job Board That Matters for a more comprehensive list of remote work job boards.
The job boards are one way of finding remote jobs; another alternative is to go directly to the source, by reaching out to remote companies. Some of the best are highlighted in the following section.
Best Remote Companies To Work For
Remote job boards are the most obvious place to look for remote jobs. But if you're interested in how to find remote work with the best remote companies out there, contacting companies directly might be the best way to get your foot in the door.
The "best" remote companies to work for is admittedly a subjective judgement; every worker will fit better in some companies than in others. So to bring some more rigor to the evaluation process, I looked at the top 20 employee benefits and how many of those benefits each company offers. The following are some of the best places to look for remote jobs, from a benefits perspective:
Each of these companies offers at least 13 of the top 20 employee benefits; there are dozens more that fit this criteria.
For a more complete overview of the best remote companies to work for, check out our report:
The Best Remote Companies To Work For
How To Find Remote Jobs
Now that I've covered where to look for remote jobs, here's how to get a remote job. These tips – combined with your qualifications—will help you get a remote job that's a good fit for you:
1. Define what you're looking for first.
Fully remote: The company has no offices
Remote first: The company has one or more offices, but essentially operates remotely)
Remote-friendly: The company has one or more offices and some in-office positions, but they also hire remote employees
Hybrid: The company has offices and expectations that workers will spend one or more days per week working in-office)
We define all of the terms in remote work here.
2. Use remote-specific job boards to look for jobs.
There's a handy list of some of the best ones above. These boards do a good job of filtering out positions that aren't really remote, and companies that aren't really committed to remote work.
3. Choose a company you want to work for, then choose the job.
This sounds counterintuitive, but companies vary widely in their approach to remote work, their investment in remote employees, and growth potential. Find a great company you want to work for, and then look for the jobs that match your qualifications.
4. Investigate the company.
Unlike a local business, a remote company likely doesn't have an established reputation locally, and you probably don't know anyone who works there.
You can learn about what it's like to work in the company by reading Glassdoor reviews and forums like Reddit or Blind, and check out the company's reputation with Better Business Bureau listings.
Look out for potential scams, or employee experiences that don't match up with how the company presents itself and describes the work experience in their company.
5. Rewrite your resume with a remote focus.
Highlight your experience with working remotely.
List the tools you've worked with before.
6. Prep for the interview.
For a remote interview, you not only need to look professional, your surroundings need to look professional as well. Pay attention to your home office background—you don't want a prospective employer to see a basket of laundry or a lot of clutter in the background! For some ideas on how to dress your work space for success, check out these tips.
Test your WiFi here.
Test your webcam and microphone here, and test the video tool you'll be meeting in before the interview meeting.
Dress nicely (at least from the waist up!). You don't need to put on a suit and tie, but a dress shirt will present a professional look.
Log in early for the meeting; you never know when technical issues might slow you down and logging in early will give you a few minutes to troubleshoot if needed, without showing up late.
Think about questions you may have about the job or the company in advance, and write them down so you'll remember them during the interview.
In many ways, applying for a remote job mirrors the process for applying for any job, since these days almost all job applications are submitted online. But there are a few things that are different—typically you'll want to do more research/investigation of the company, because it has no established reputation locally, and you'll also want to highlight your remote work experience and qualifications for working remotely. In addition, there are things like presenting a professional work space and technical tools you'll need for the interview that aren't an issue when interviewing in person at a company office.
How To Find A Recruiter For Remote Jobs
Some of the best jobs never make it to the job boards because they are handed off to recruiters to find candidates. Typically, headhunters are employed to find more experienced workers and senior-level executives, but thanks to their contacts with companies, they may be able to help you land a position that doesn't require experience. Here are a few recruiters who help employers find remote workers, and their industries of focus:
How To Find Legitimate Remote Jobs
Unfortunately, there are a lot of scam job "opportunities" out there posing as legitimate remote jobs. While a local company would never be able to get away with these types of scams, in the remote world, a company (or someone posing as one) can easily hide.
Here are some red flags to watch out for:
No company history or website
No social media presence
No LinkedIn employees
No careers page outside of the job listing
Poor spelling/grammar in the job listing
Contract work, or work that promises a commission based on how well the work submitted performs
Requires an investment or purchase of training or certification
There are also a lot of listings on the gig/contract work boards for insultingly low pay (below minimum wage, in some cases). While you should avoid those, you might want to remain open to contract opportunities that are legitimate; these can help you gain the experience you're lacking, even if they aren't permanent jobs or don't pay as well as you'd like.
How To Find Remote Work By Type Of Job
I've covered the basics of where and how to find remote jobs in the sections above, but there are some more unique situations where people interested in working remotely often have questions. In this section, I'll address four subsets of remote jobs that might interest you.
How To Find A Remote Job That Pays Well
For the most part, the remote jobs that pay really well require specialized training and experience, but they are out there. If you're just starting out, these types of positions might serve as a goal to work towards—you can identify the position you'd like to have in the future, and search for jobs that will give you the experience you'll need to qualify for those jobs in a few years.
But there are some remote jobs that pay well that you may qualify for without years of experience. Some of these require specialized training, but some of them are open to workers who just have the right personality or native talents for the role:
Sales consultant
Marketing writer
Account executive
Customer success manager
Web developer
Check out the comprehensive list of the best-paying remote jobs.
How To Find Remote Data-Entry Jobs
Data entry jobs are some of the most accessible remote jobs for inexperienced workers; for many of these positions, the only skills needed are typing ability and attention to detail. Here's where to find them:
Flexjobs (full and part time positions)
Upwork (contract positions; requires registration on the site)
How To Find A Part-Time Remote Job
Though most of the remote job boards (as well as the big general job boards) feature some remote part-time jobs, these are two of the best places to find them:
How To Find A Remote Job With No Experience
Whether you're just starting your career or just starting your remote career, here are some tips to help you land your first remote job:
Search for entry-level positions. Some job boards allow searches that focus on entry-level.
Study the job descriptions to see how they align with the experience and education/training/skills you already have.
Identify the experience or skills required for the position that you may lack, and ways you can either address those experience/skill gaps (online tutorials, certifications, etc.) or explain how the experience and skills you have will translate into those needed for the position you're applying for.
Check out additional tips for your entry-level remote job search.
Whether you're just starting out in your career or just looking for your first remote job, finding and landing the perfect position can seem like an insurmountable task. But these resources and tips will make the search more fruitful. If you prepare yourself for the search, honestly assess your skills and talents, and keep an open mind, you will eventually find what you're looking for, though you might need to prove yourself by first taking on some contract work or a lower-level position—just as you would in any job search.