8 Tools for Performance Tracking And Feedback In Remote Teams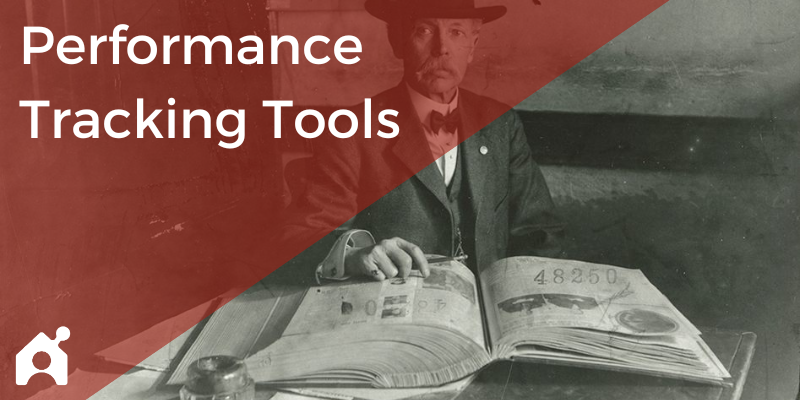 Remote work has benefits and challenges. While it has helped companies cut overhead costs, it has also created serious management challenges, among them performance tracking and feedback. When the flow of feedback is limited, employees might not be sure whether they are doing things right or wrong, which can affect productivity and the performance of remote teams.
Fortunately, numerous tools can help managers run productive remote teams and ensure remote employees can grow and improve.
Below, we'll look at eight platforms or applications that do just that.
1. ProofHub
You can use ProofHub to plan tasks and schedules for virtual workers on projects of all kinds. It has features that help you track performance and receive or offer feedback promptly. It offers you total control over your employees and company projects. You can use it to monitor their progress and task-to-task performance or automate and customize workflows.
It also includes:
A discussion tool. An employee or manager can use it to introduce new topics and conversations, and each member can contribute with comments or files. In short, it allows real-time communication.
A calendar to create reminders, track milestones, and schedule tasks.
Board and Gantt charts to offer a complete view of task progress, roadblocks, and deadlines.
Something you'll want to keep in mind when working with a remote team is that you may need to record videos or take screenshots to explain particular tasks. Unfortunately, videos can take up a lot of storage space in your phone or computer. If you use an iPhone, there are different methods to save your videos and share or use them later without compromising space. You can connect your iPhone to a Mac and transfer the videos to macOS storage or save your downloaded videos to a memory card or other external drive.
2. Filestage
Filestage is a remote work monitoring and feedback management platform. It has an intuitive dashboard that allows you to review content and approve tasks or feedback quickly.
It offers you a wide range of features like:
Setting due dates to track deadlines closely.
Adding schedules and to-do lists.
An in-text feature for allowing real-time feedback from managers and workers.
An activity dashboard, which offers you a better view of your projects. Instead of opening activities of one group at a time, you can view them all in parallel. You can even add feedback or approve a section of a project as complete.
3. Basecamp
Basecamp is excellent for tracking worker tasks and productivity in remote-first companies. It provides managers with 360-degree employee project progress and allows them to see the planned and completed tasks of each worker.
Its key features include:
Automated reporting. You can set automatic reporting using templates, which allow you to customize questions or information. You can then program it to automatically send the questions to employees for timely feedback.
Chat options for real-time communication and comments.
Cloud storage for storing and sharing files quickly.
Tracking. When you need to follow up on deadlines or monitor progress bottlenecks, this component can help you achieve that goal.
4. Frankli
You can use Frankli to set goals and track them at the individual or corporate level. Managers use it to measure whether their remote teams are meeting targeted project goals. Based on individual or team progress, the manager can then give feedback to help improve performance.
When using it, you can also:
Host virtual events such as meetings.
Use collaborative options when conducting reviews or setting objectives.
Request or review feedback directly with its built-in feedback feature.
Review a detailed directory of your team members, their designations, and locations.
5. Fellow
Fellow helps managers create and plan meetings, as well as brainstorm. It integrates with other applications to boost performance tracking, too. You can use it to request input from employees and pinpoint specific tasks. The application allows you to use templates to create meeting agendas or assign tasks for action. You can use it to take notes in real-time or collaborate with your remote teams to create issues for discussion.
Some of its capabilities include:
Integrating with more than 50 applications or platforms, including Zapier, Google Drive, and Zoom. It works well on different systems, such as Apple and Windows devices.
Providing meeting analytics. It is important to see what meetings are like in your company. The analytics tools offer insights into patterns and potential issues, allowing you to improve future meetings.
Customizable templates.
A recording module that makes it easy to document meetings and discussions with remote teams.
6. Insightful
Insightful offers summarized statistical insights into the performance of your employees. For instance, you can view your workers' daily or weekly performance. You can also see their online behavior, including the apps they use.
In addition, Insightful can:
Track employee activity and level of engagement.
Integrate with numerous other applications and platforms.
Generate analytics and feedback to boost real-time collaboration.
It goes without saying that you should exercise caution when using online tracking and feedback systems. Companies and employees should turn to VPNs, firewalls, and antivirus software to keep remote work management devices safe. Your location and private information are kept secret with any reputable VPN service, but take into account factors like platform speed, cost, and the number of servers while selecting one!
7. 15Five
15Five assists you in monitoring and controlling the output of your remote employees. It encourages team communication among members for improved cooperation and feedback. It is programmed to collect data from employees every week. Managers can customize questions they need their teams to answer; these questions typically revolve around what each worker has accomplished during their previous week and plan for the coming week. It allows managers to share weekly feedback with directors or company executives.
You can use it for:
Goal-setting.
Feedback and interaction management.
Analytics and productivity reports.
Daily and weekly updates.
8. Nailted
Nailted is an employee engagement and feedback suite designed to help remote teams create the best possible experience for their employees. You can use it to get feedback from employees through surveys, questions, and reminders. It allows you to automate repetitive tasks so your workers can focus on productivity.
It includes:
Real-time analytics based on pulse surveys that integrate an anonymous feedback channel.
Automated performance updating based on each employee's output. It uses preset KPIs to measure the progress of each worker. This helps you understand the pain points of each remote worker (and create a way to address them).
1.1 meeting where you can get qualitative feedback from team managers. This allows you to get a better understanding of each employee.
A "Claps" feature that encourages recognition and public praise.
360-degree feedback campaigns to develop people's careers. You can decide on the best skill-building path to take for individual workers based on the feedback you get from each.
Better Tracking & Feedback For Remote Teams
The future of remote work is dependent on timely feedback and tracking employee performance. Such a program allows employees to build their confidence and improve their output — and hopefully stay with your business for the long term. By choosing the right tools to manage your remote team, you'll be on your way to a competent workforce and ever-better results.
Gloria Bell loves to write, and her favorite niche is business and technology. She has written for top publications in finance, marketing, supply chain, and human resources and wooed her audience with every new article that she comes up with.

This article is part of Buildremote's contributor series. Occasionally, we'll share other people's ideas about running a remote company. If you have a topic you'd like to pitch for Buildremote, send us an idea here.