122 Influential Work-Life Balance Quotes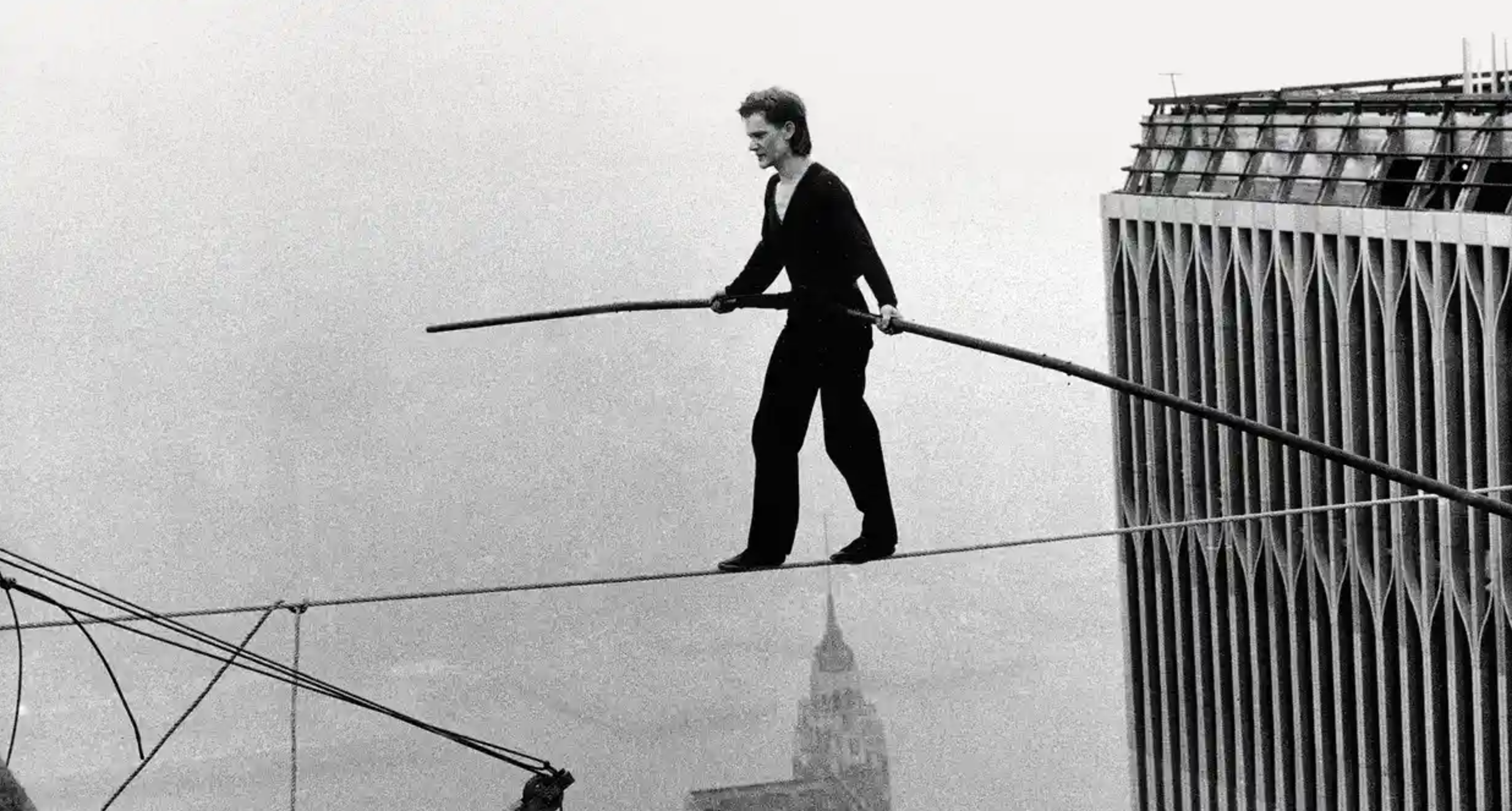 122 quotes about work-life balance may be excessive, I'll admit. But trust me when I say this: the list started with over 400 quotes! We whittled it down to by about 75% to bring you the best, most diverse, most influential work-life balance quotes we could find.
Still, we don't expect you to read every single quote. Peruse the library below to find some inspiration and motivation about how and why to strike the perfect balance between work hours and life hours. You'll find quotes from entrepreneurs, poets, producers, athletes, authors, US presidents, and more. We hope you find it useful.
See Also: 27 Best Work-Life Balance Jobs
The Library Of Work-Life Balance Quotes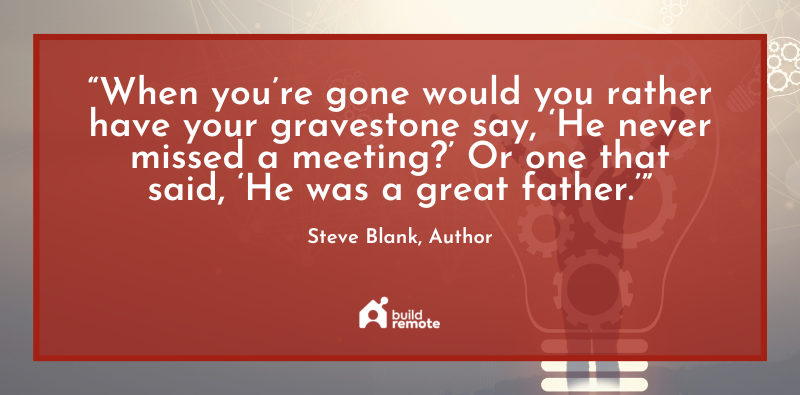 "When you're gone would you rather have your gravestone say, 'He never missed a meeting?' Or one that said, 'He was a great father.'" – Steve Blank, Author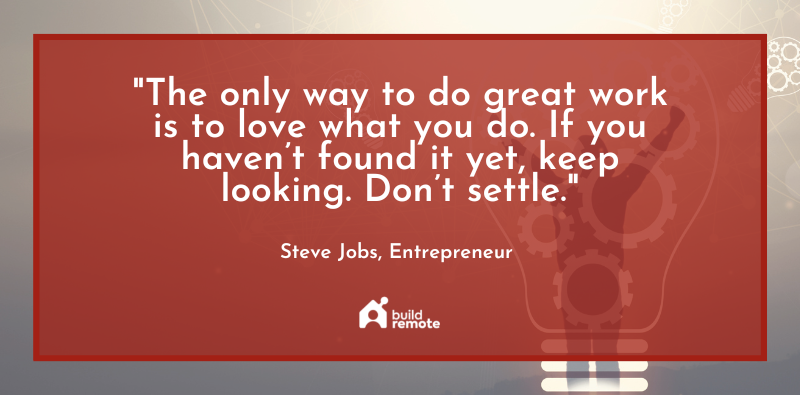 "The only way to do great work is to love what you do. If you haven't found it yet, keep looking. Don't settle." – Steve Jobs, Entrepreneur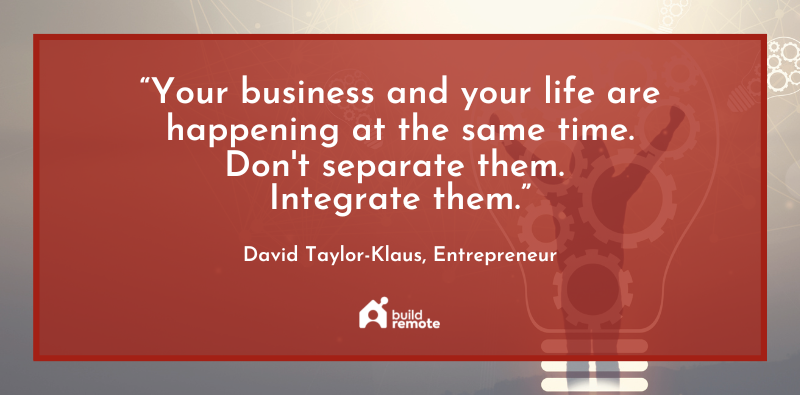 "Your business and your life are happening at the same time. Don't separate them. Integrate them." – David Taylor-Klaus, Entrepreneur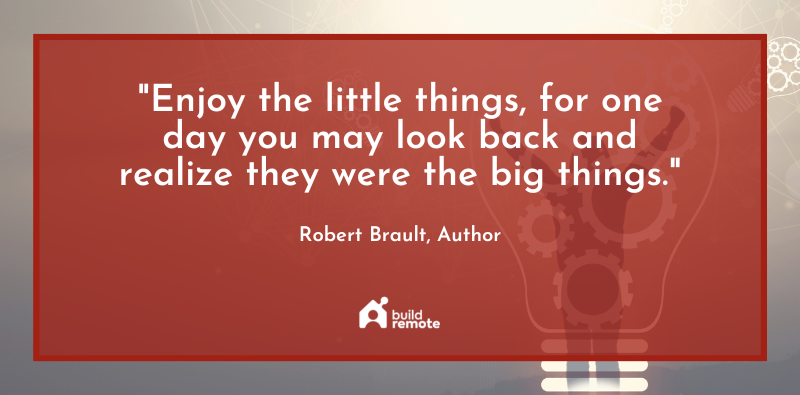 "Enjoy the little things, for one day you may look back and realize they were the big things." – Robert Brault, Author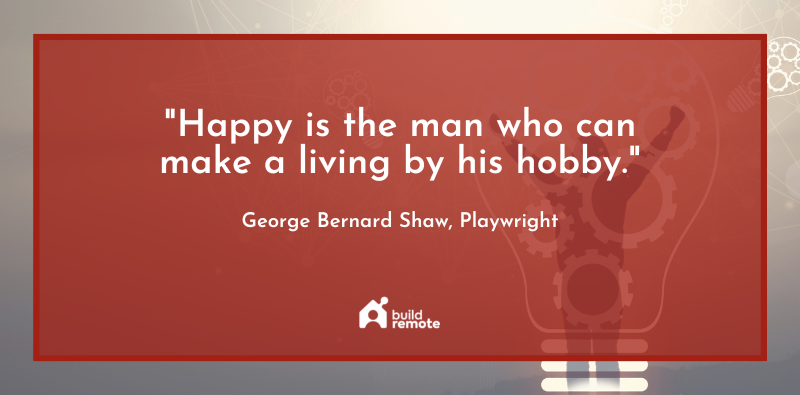 "Happy is the man who can make a living by his hobby." – George Bernard Shaw, Playwright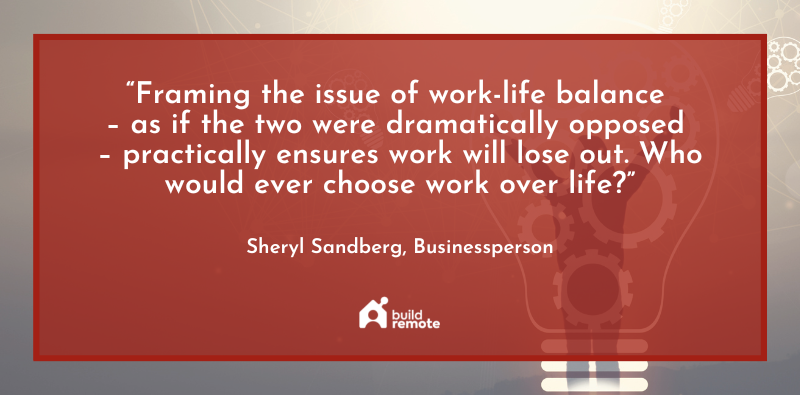 "Framing the issue of work-life balance – as if the two were dramatically opposed – practically ensures work will lose out. Who would ever choose work over life?" – Sheryl Sandberg, Businessperson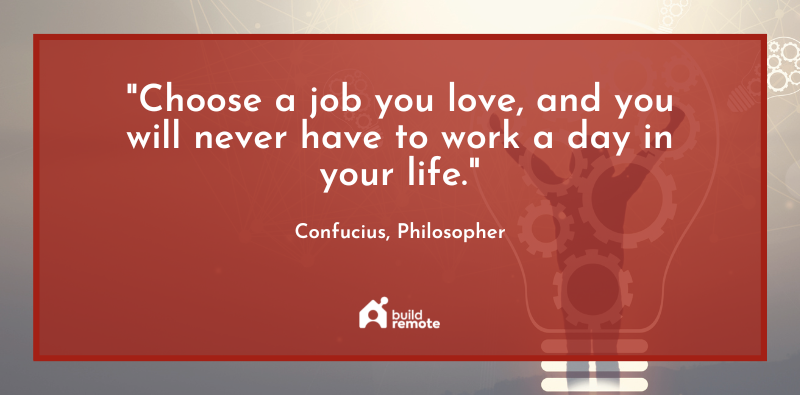 "Choose a job you love, and you will never have to work a day in your life." – Confucius, Philosopher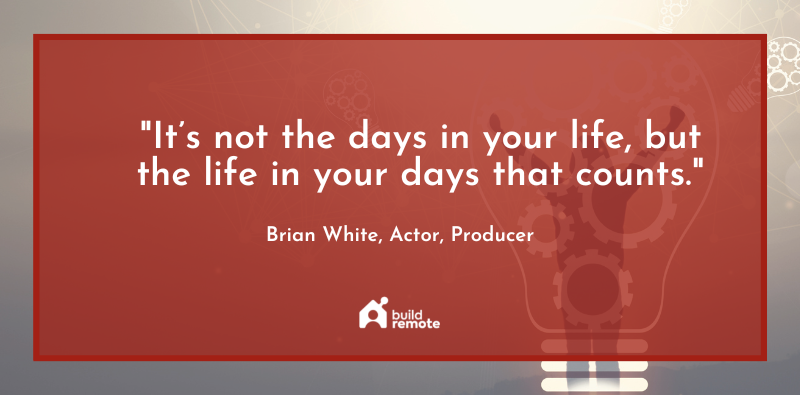 "It's not the days in your life, but the life in your days that counts." – Brian White, Actor, Producer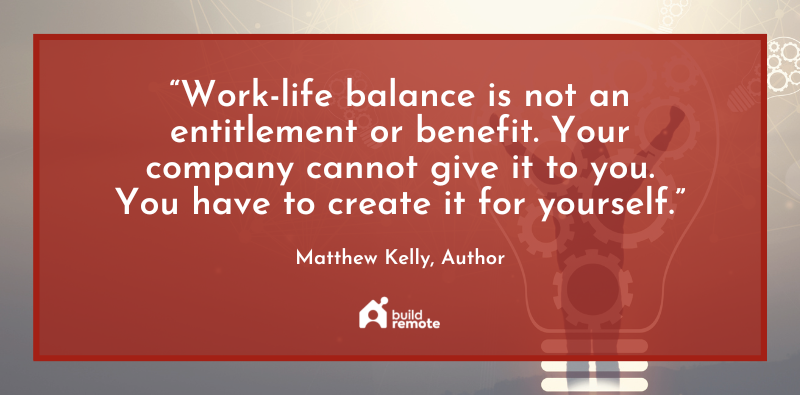 "Work-life balance is not an entitlement or benefit. Your company cannot give it to you. You have to create it for yourself." – Matthew Kelly, Author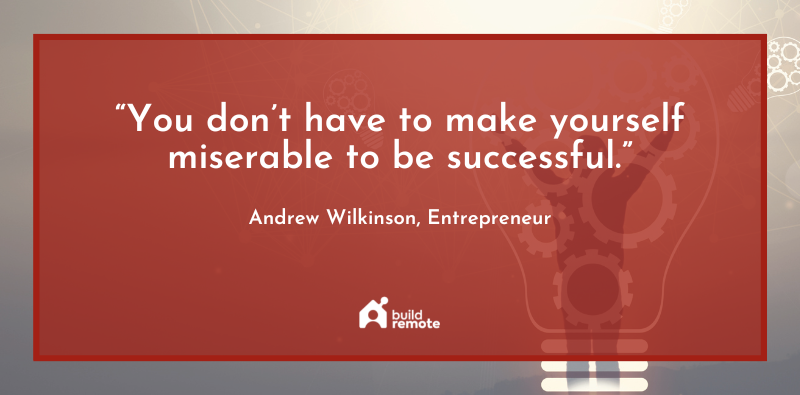 "You don't have to make yourself miserable to be successful." – Andrew Wilkinson, Entrepreneur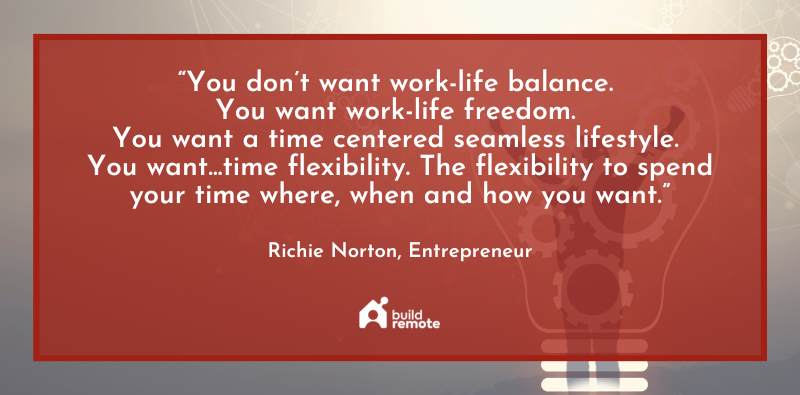 "You don't want work-life balance. You want work-life freedom. You want a time-centered seamless lifestyle. You want…time flexibility. The flexibility to spend your time where, when and how you want." – Richie Norton, Entrepreneur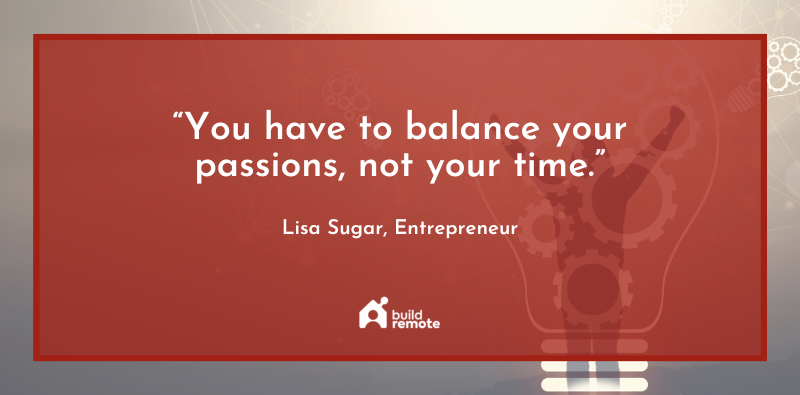 "You have to balance your passions, not your time." – Lisa Sugar, Entrepreneur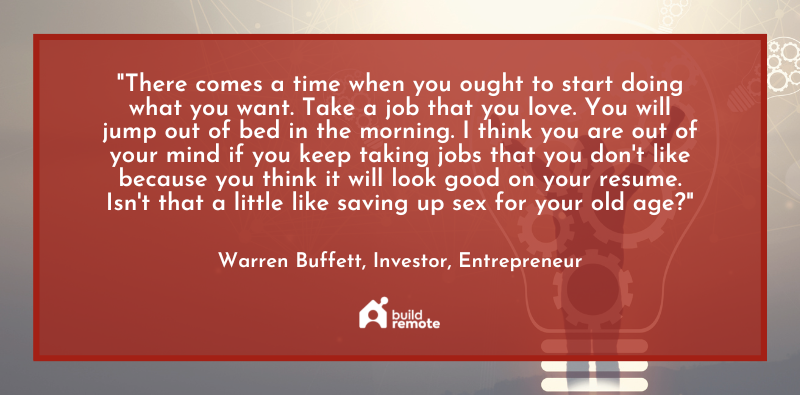 "There comes a time when you ought to start doing what you want. Take a job that you love. You will jump out of bed in the morning. I think you are out of your mind if you keep taking jobs that you don't like because you think it will look good on your resume. Isn't that a little like saving up sex for your old age?" – Warren Buffett, Investor, Entrepreneur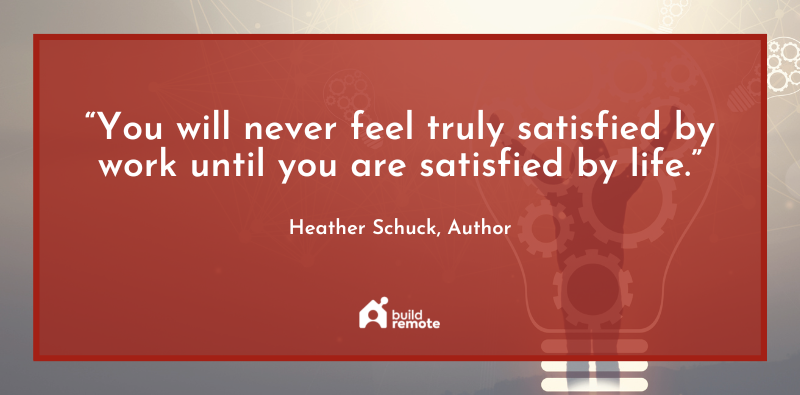 "You will never feel truly satisfied by work until you are satisfied by life." – Heather Schuck, Author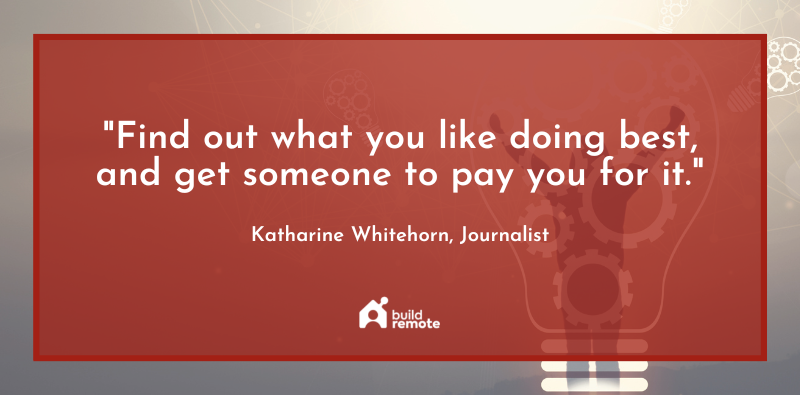 "Find out what you like doing best, and get someone to pay you for it." – Katharine Whitehorn, Journalist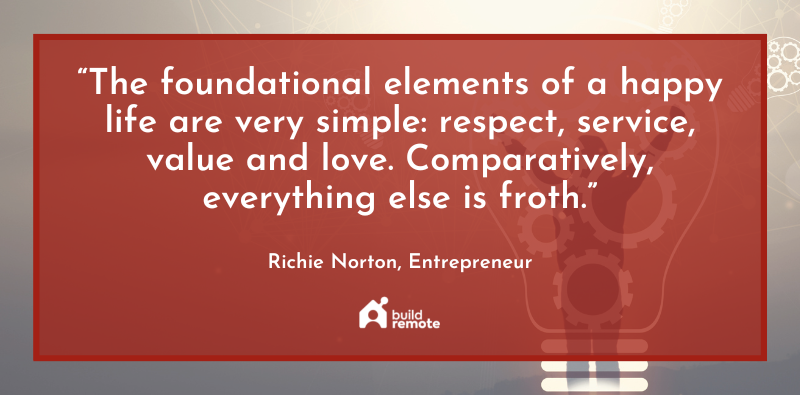 "The foundational elements of a happy life are very simple: respect, service, value and love. Comparatively, everything else is froth." – Richie Norton, Entrepreneur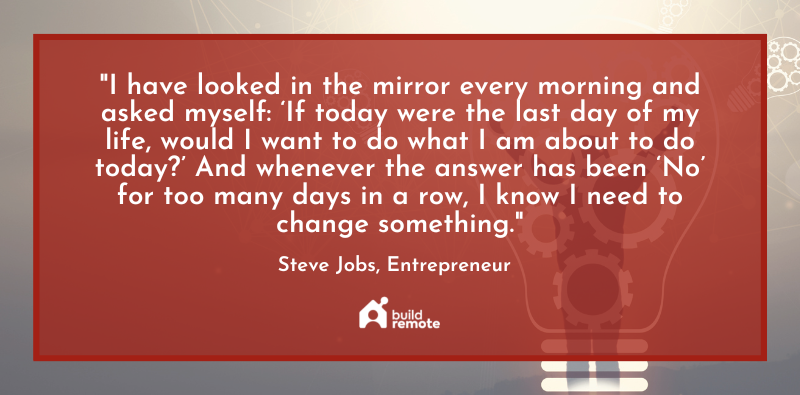 "I have looked in the mirror every morning and asked myself: 'If today were the last day of my life, would I want to do what I am about to do today?' And whenever the answer has been 'No' for too many days in a row, I know I need to change something." – Steve Jobs, Entrepreneur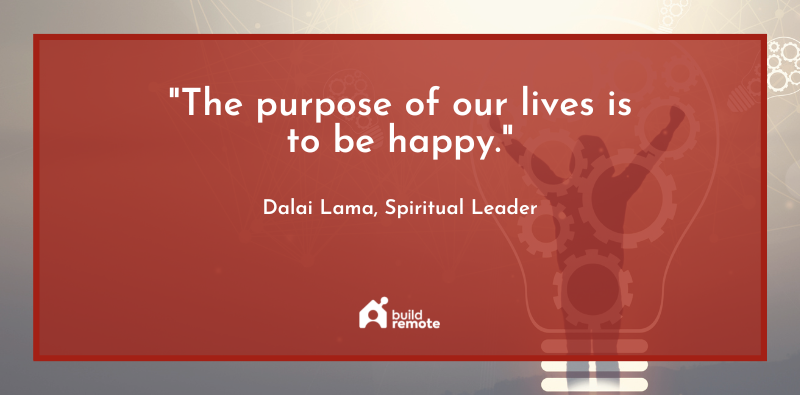 "The purpose of our lives is to be happy." – Dalai Lama, Spiritual Leader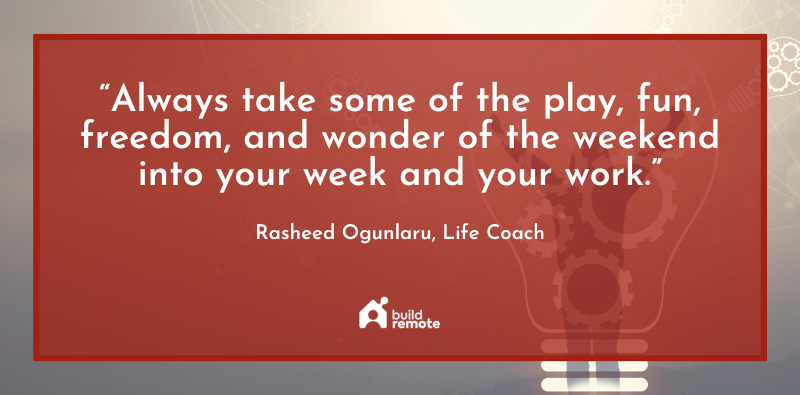 "Always take some of the play, fun, freedom, and wonder of the weekend into your week and your work." – Rasheed Ogunlaru, Life Coach
"Balance is not better time management, but better boundary management. Balance means making choices and enjoying those choices." – Betsy Jacobson, Consultant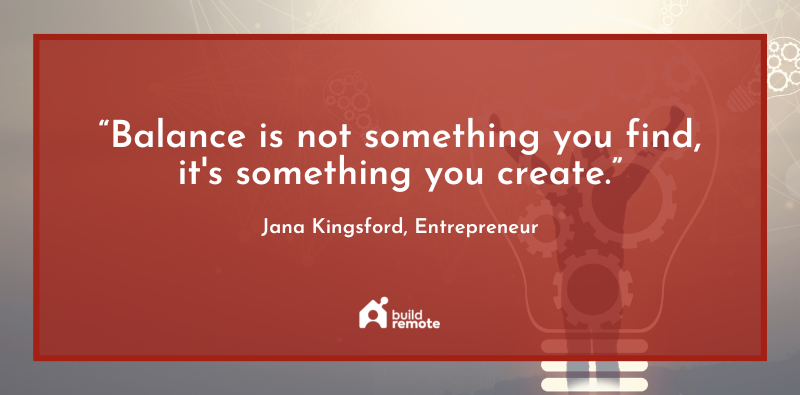 "Balance is not something you find, it's something you create." – Jana Kingsford, Entrepreneur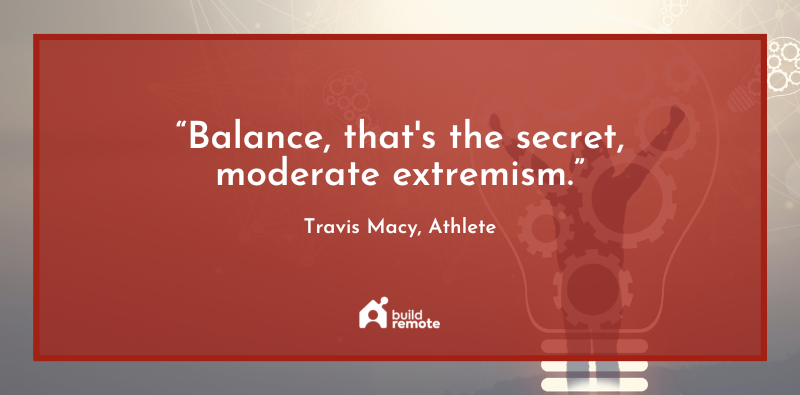 "Balance, that's the secret, moderate extremism." – Travis Macy, Athlete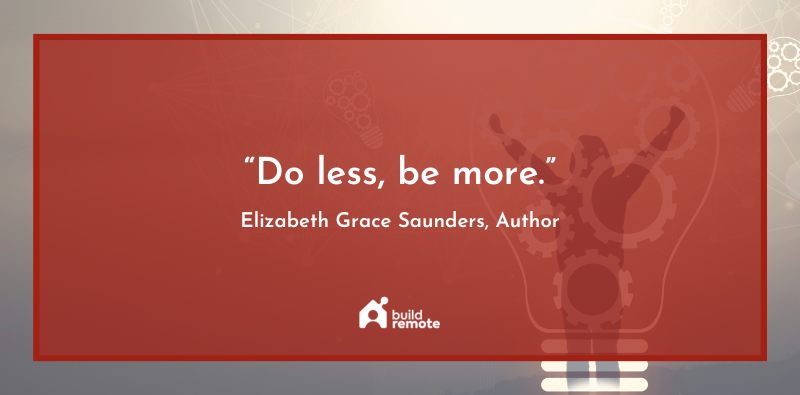 "Do less, be more." – Elizabeth Grace Saunders, Author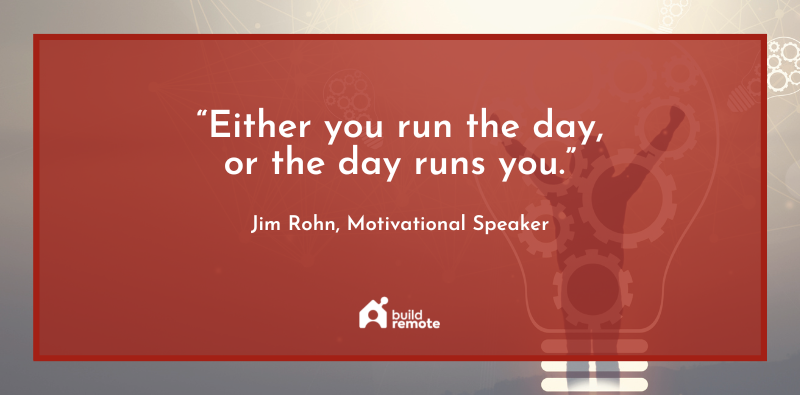 "Either you run the day, or the day runs you." – Jim Rohn, Motivational Speaker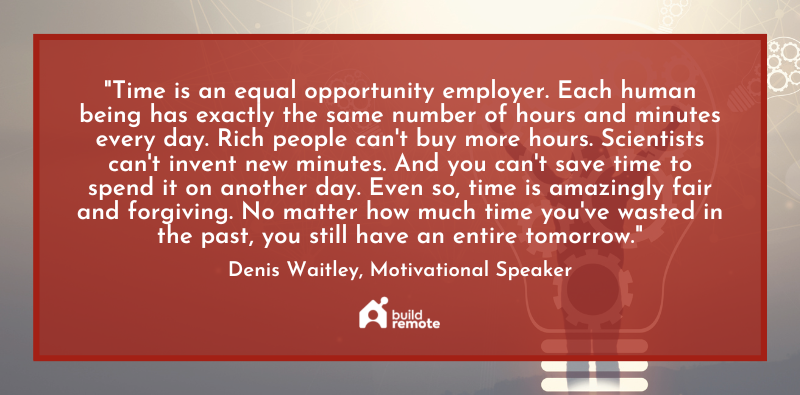 "Time is an equal opportunity employer. Each human being has exactly the same number of hours and minutes every day. Rich people can't buy more hours. Scientists can't invent new minutes. And you can't save time to spend it on another day. Even so, time is amazingly fair and forgiving. No matter how much time you've wasted in the past, you still have an entire tomorrow." – Denis Waitley, Motivational Speaker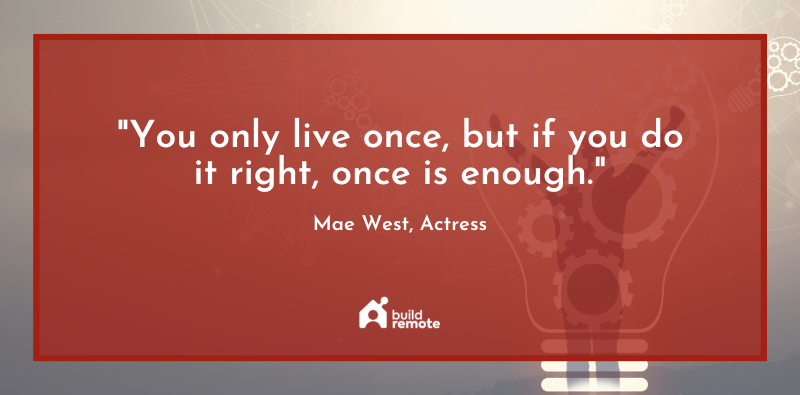 "You only live once, but if you do it right, once is enough." – Mae West, Actress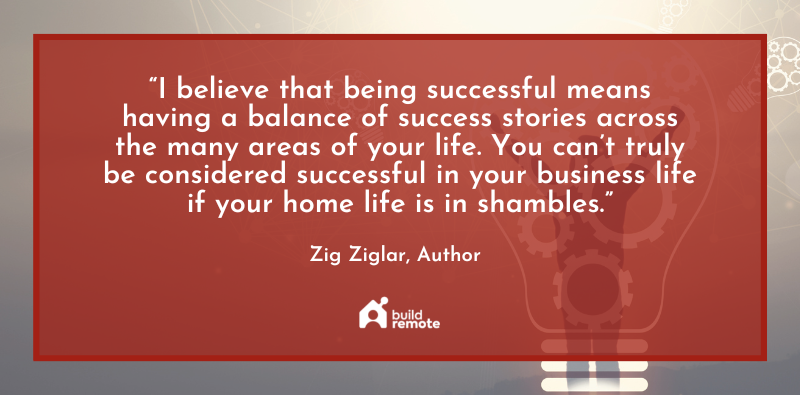 "I believe that being successful means having a balance of success stories across the many areas of your life. You can't truly be considered successful in your business life if your home life is in shambles." – Zig Ziglar, Author
"If you want your children to turn out well, spend twice as much time with them and half as much money." – Abigail Van Buren, Journalist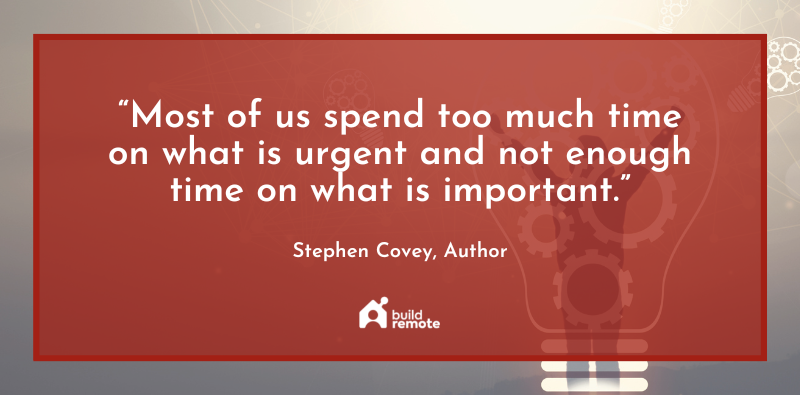 "Most of us spend too much time on what is urgent and not enough time on what is important." – Stephen Covey, Author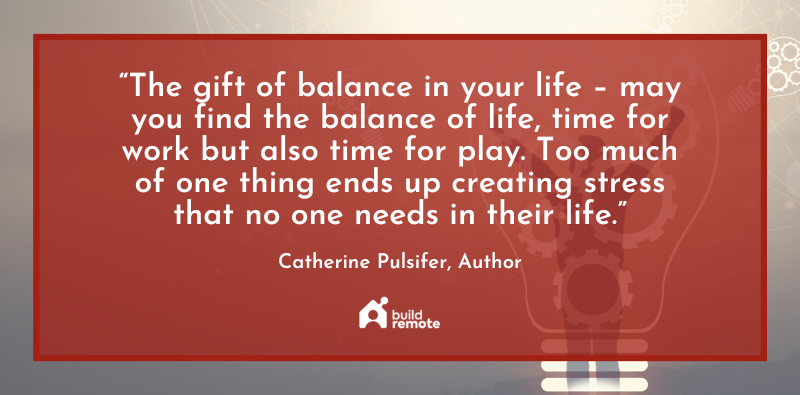 "The gift of balance in your life – may you find the balance of life, time for work but also time for play. Too much of one thing ends up creating stress that no one needs in their life." – Catherine Pulsifer, Author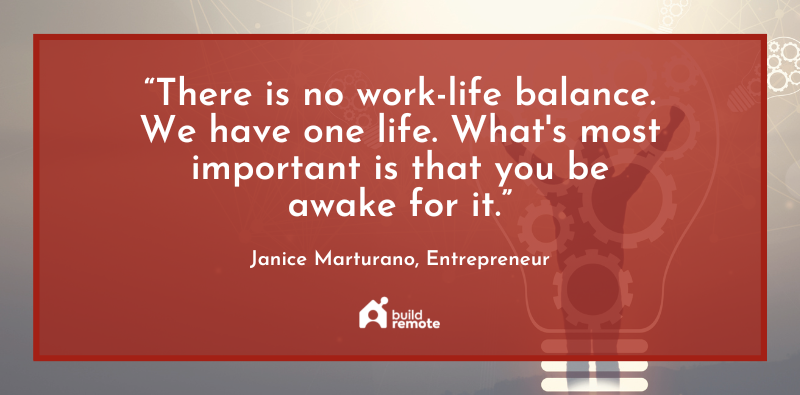 "There is no work-life balance. We have one life. What's most important is that you be awake for it." – Janice Marturano, Entrepreneur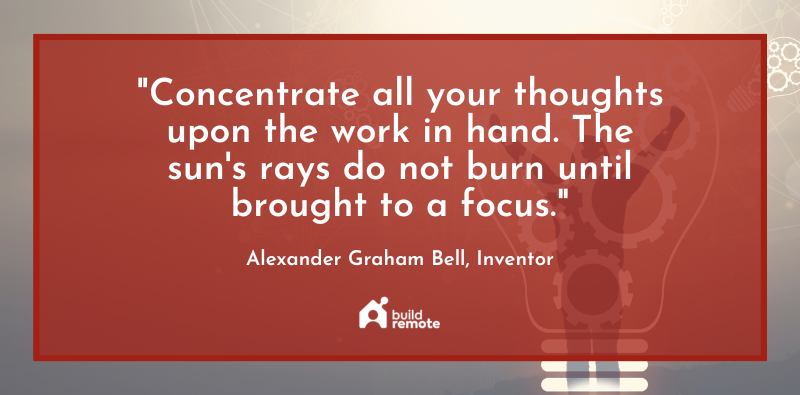 "Concentrate all your thoughts upon the work in hand. The sun's rays do not burn until brought to a focus." – Alexander Graham Bell, Inventor
"Doing what you love is the cornerstone of having abundance in your life." – Wayne Dyer, Author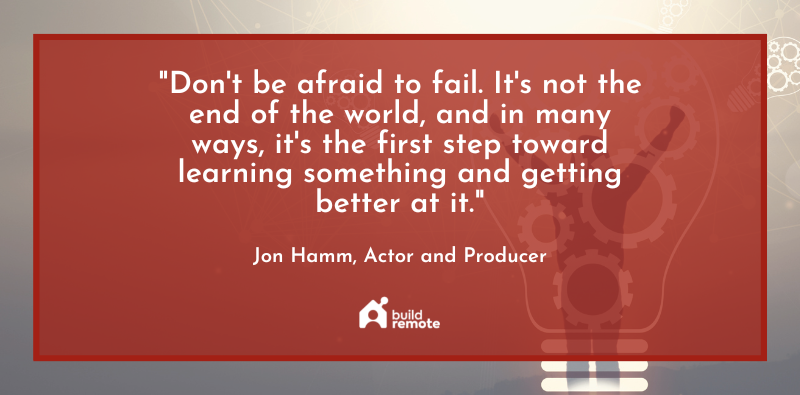 "Don't be afraid to fail. It's not the end of the world, and in many ways, it's the first step toward learning something and getting better at it." – Jon Hamm, Actor and Producer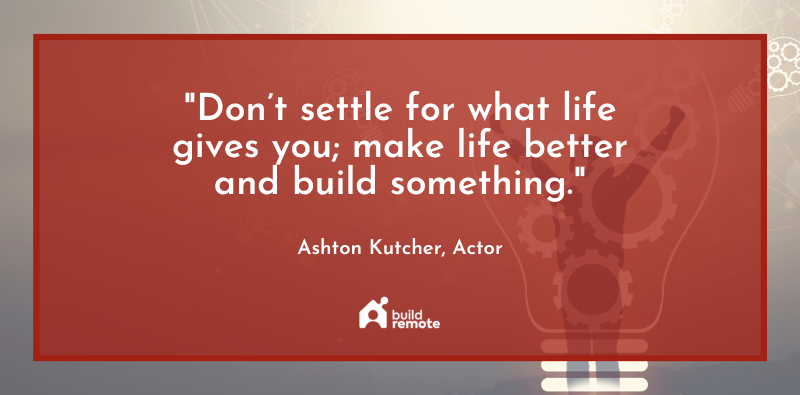 "Don't settle for what life gives you; make life better and build something." – Ashton Kutcher, Actor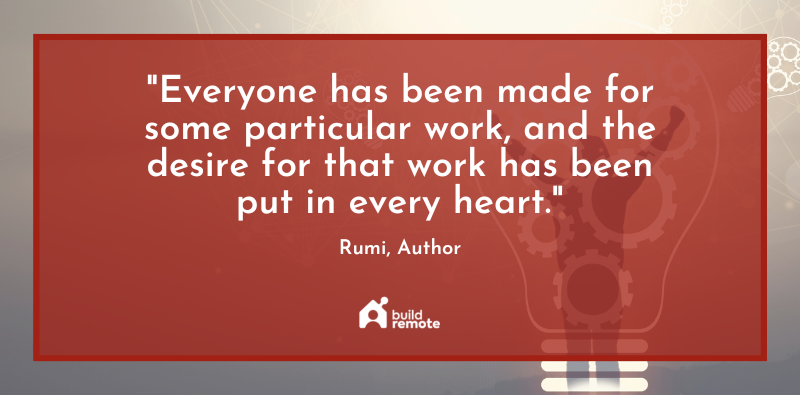 "Everyone has been made for some particular work, and the desire for that work has been put in every heart." – Rumi, Author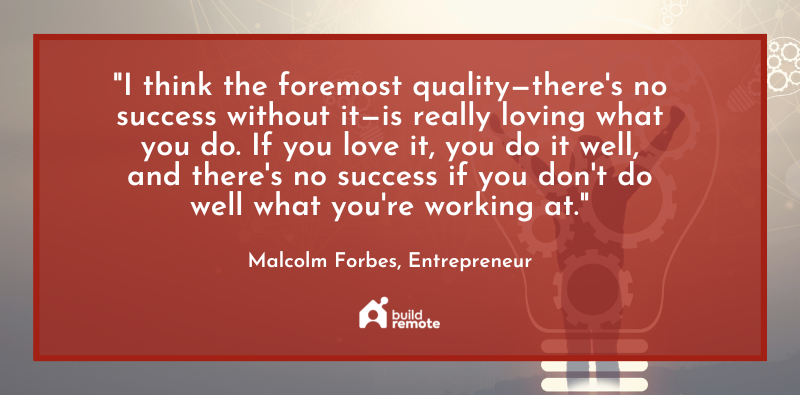 "I think the foremost quality—there's no success without it—is really loving what you do. If you love it, you do it well, and there's no success if you don't do well what you're working at." – Malcolm Forbes, Entrepreneur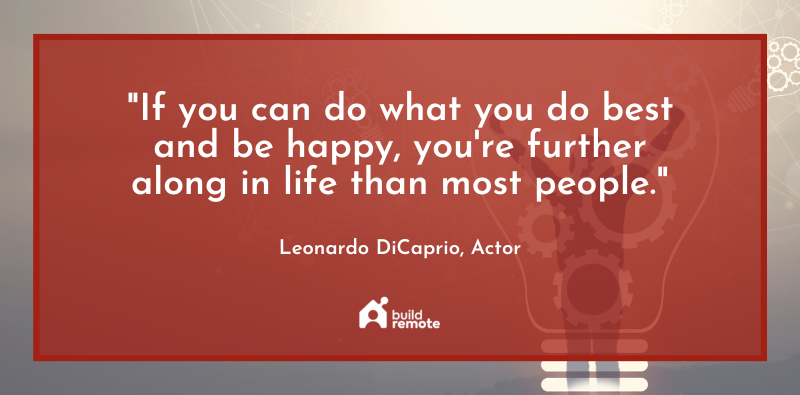 "If you can do what you do best and be happy, you're further along in life than most people." – Leonardo DiCaprio, Actor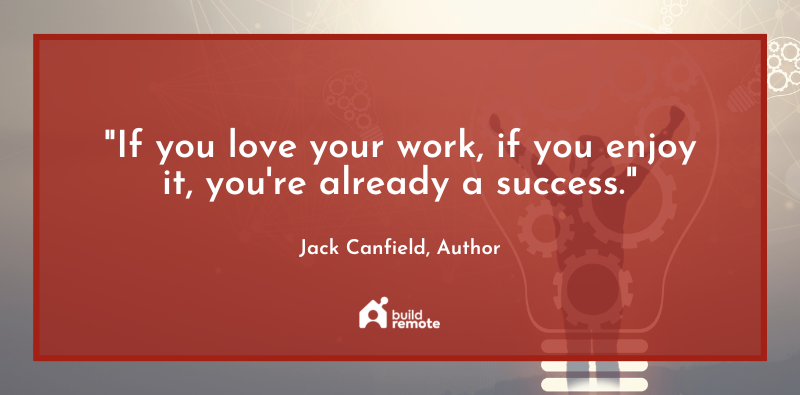 "If you love your work, if you enjoy it, you're already a success." – Jack Canfield, Author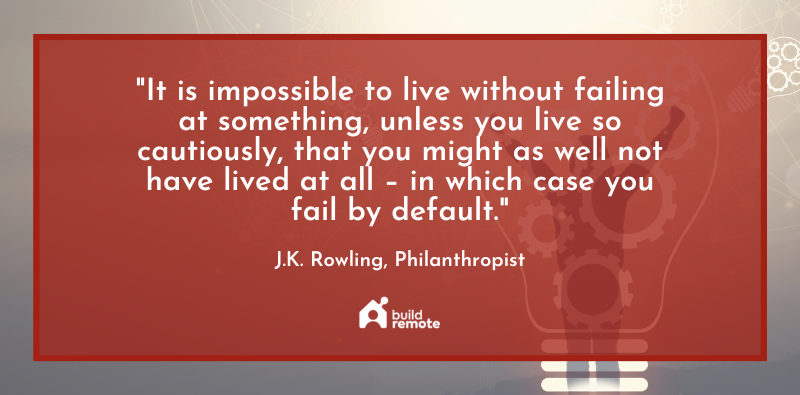 "It is impossible to live without failing at something, unless you live so cautiously, that you might as well not have lived at all – in which case you fail by default." – J.K. Rowling, Philanthropist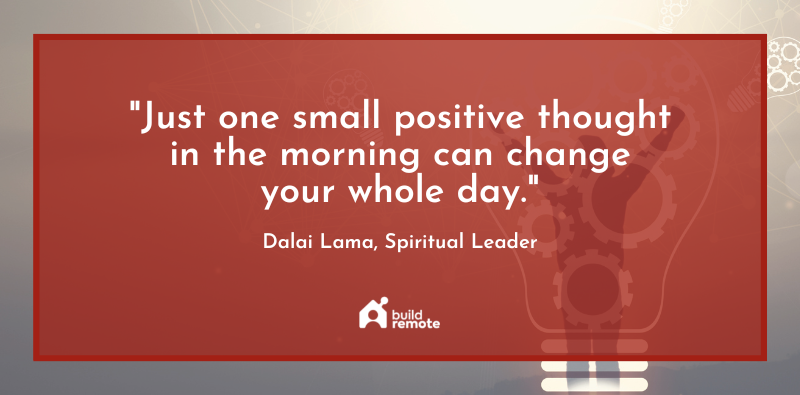 "Just one small positive thought in the morning can change your whole day." – Dalai Lama, Spiritual Leader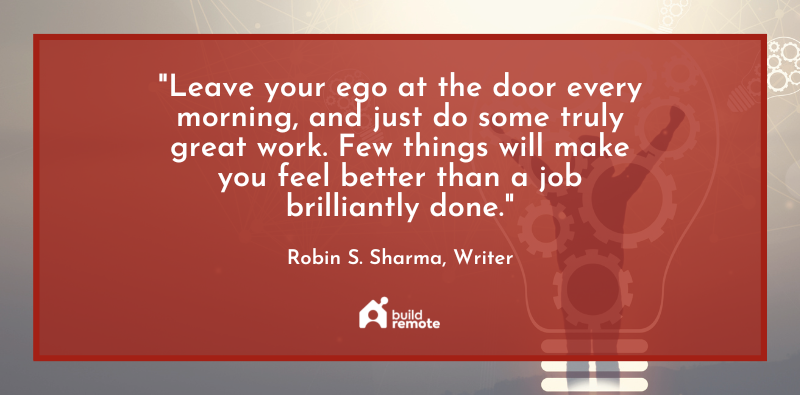 "Leave your ego at the door every morning, and just do some truly great work. Few things will make you feel better than a job brilliantly done." – Robin S. Sharma, Writer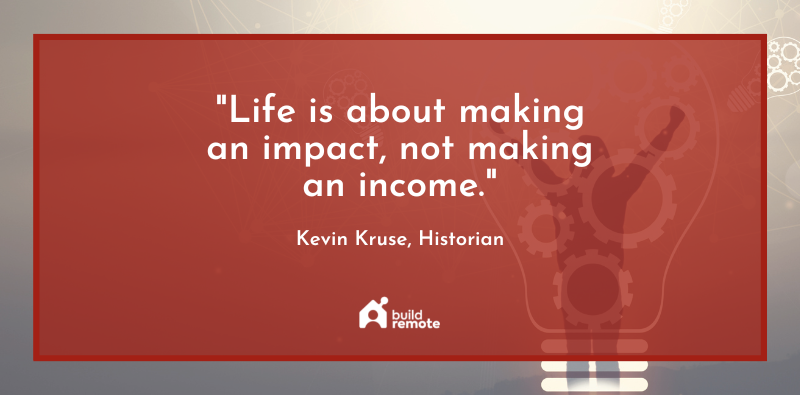 "Life is about making an impact, not making an income." – Kevin Kruse, Historian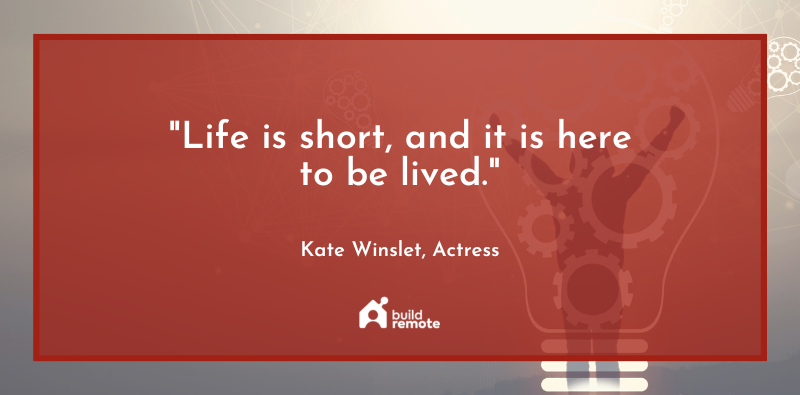 "Life is short, and it is here to be lived." – Kate Winslet, Actress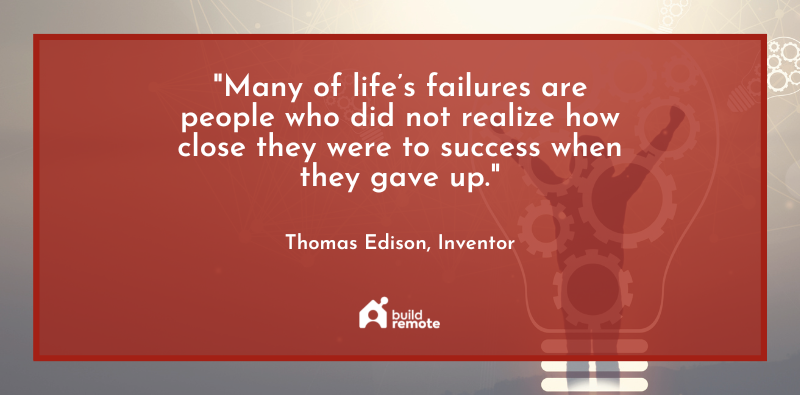 "Many of life's failures are people who did not realize how close they were to success when they gave up." – Thomas Edison, Inventor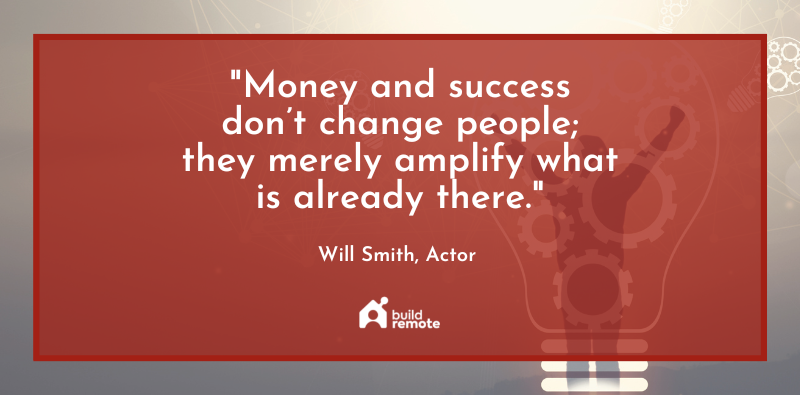 "Money and success don't change people; they merely amplify what is already there." – Will Smith, Actor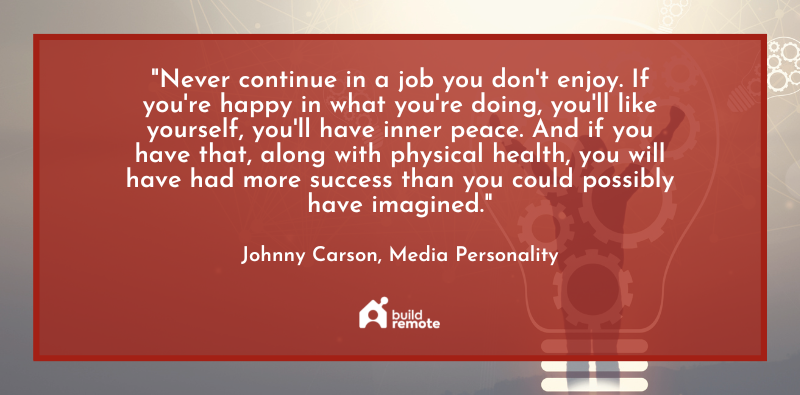 "Never continue in a job you don't enjoy. If you're happy in what you're doing, you'll like yourself, you'll have inner peace. And if you have that, along with physical health, you will have had more success than you could possibly have imagined." – Johnny Carson, Media Personality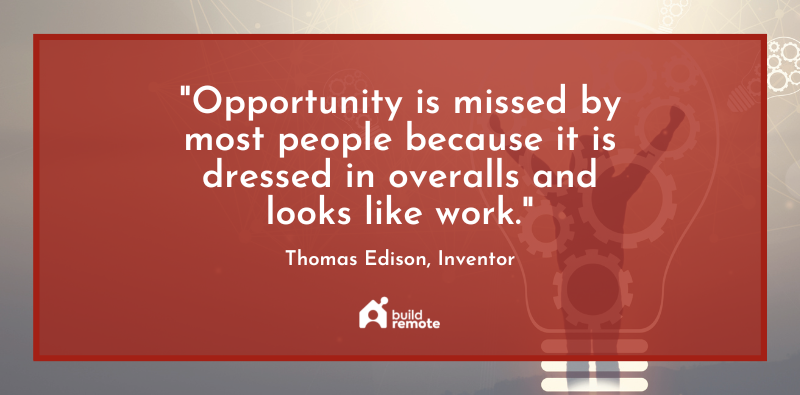 "Opportunity is missed by most people because it is dressed in overalls and looks like work." – Thomas Edison, Inventor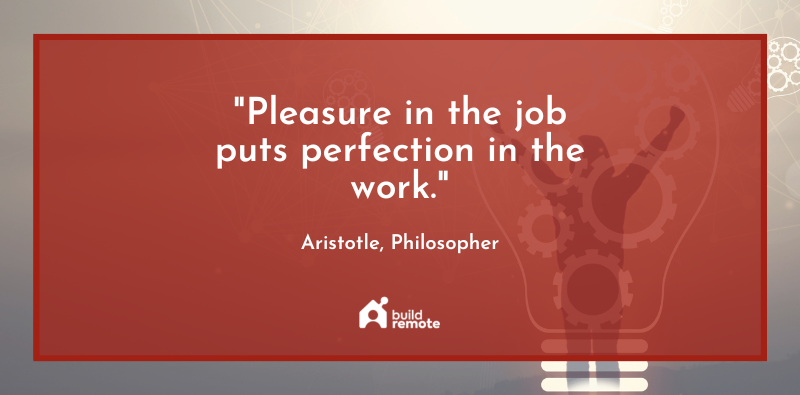 "Pleasure in the job puts perfection in the work." – Aristotle, Philosopher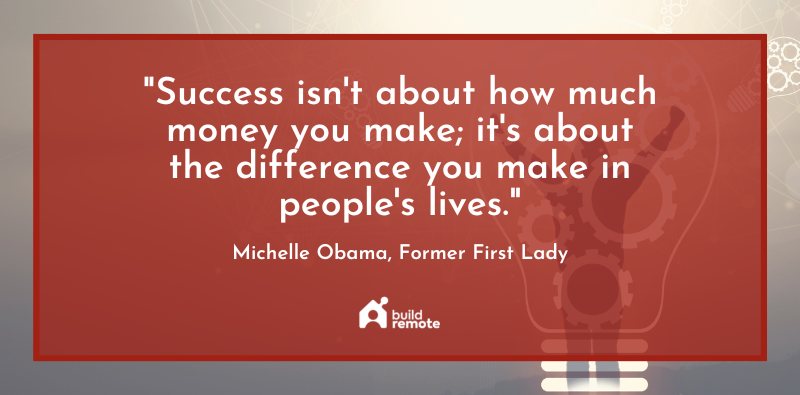 "Success isn't about how much money you make; it's about the difference you make in people's lives." – Michelle Obama, Former First Lady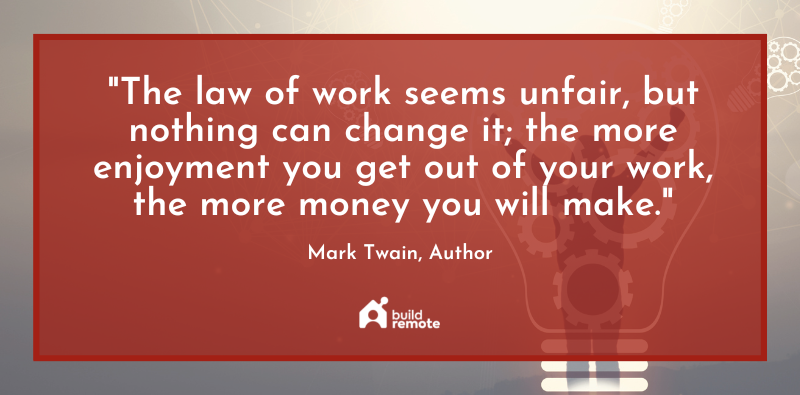 "The law of work seems unfair, but nothing can change it; the more enjoyment you get out of your work, the more money you will make." – Mark Twain, Author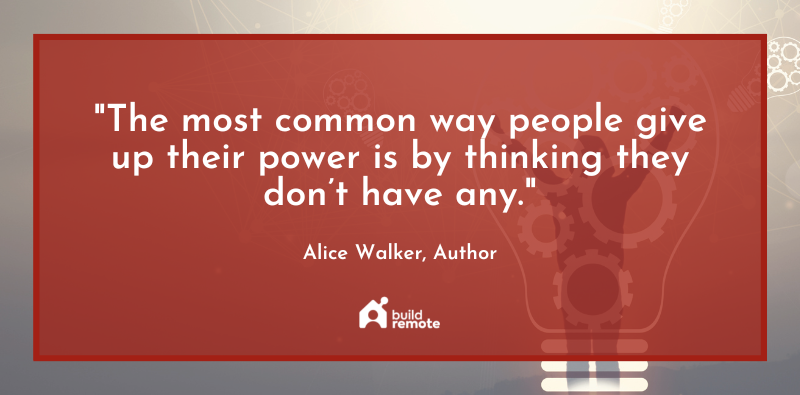 "The most common way people give up their power is by thinking they don't have any." – Alice Walker, Author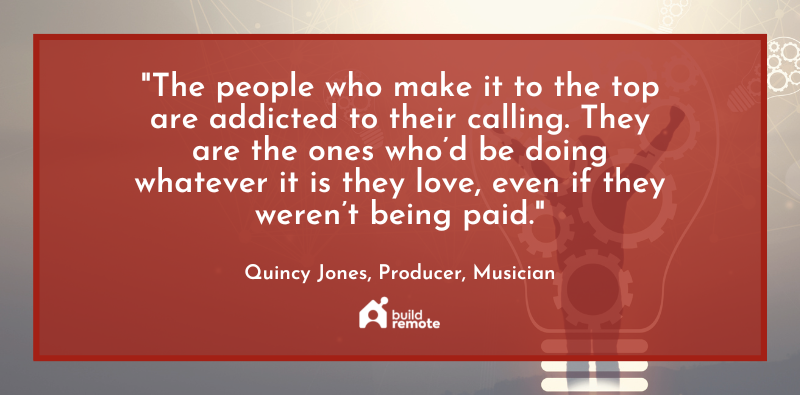 "The people who make it to the top are addicted to their calling. They are the ones who'd be doing whatever it is they love, even if they weren't being paid." – Quincy Jones, Producer, Musician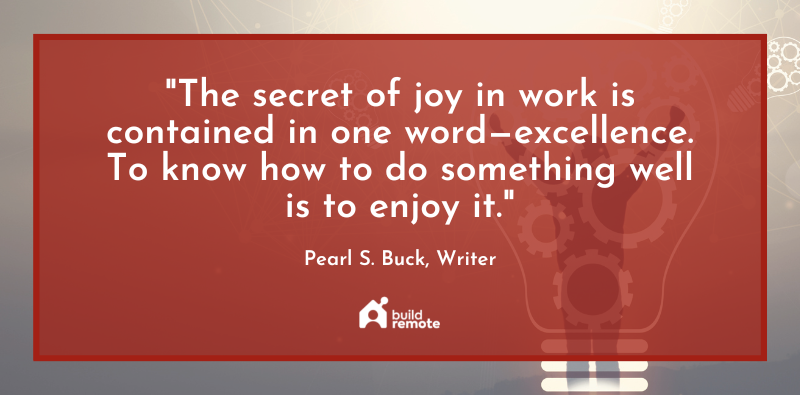 "The secret of joy in work is contained in one word—excellence. To know how to do something well is to enjoy it." – Pearl S. Buck, Writer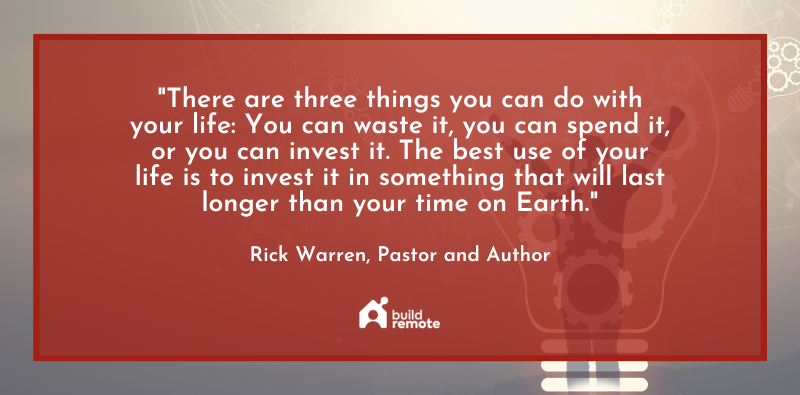 "There are three things you can do with your life: You can waste it, you can spend it, or you can invest it. The best use of your life is to invest it in something that will last longer than your time on Earth." – Rick Warren, Pastor and Author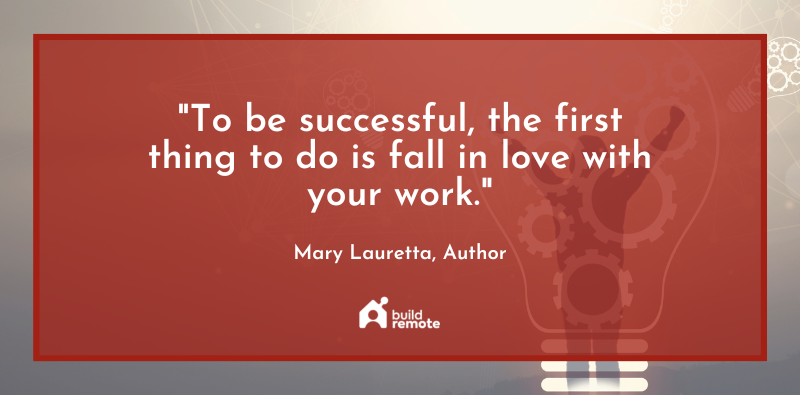 "To be successful, the first thing to do is fall in love with your work." – Mary Lauretta, Author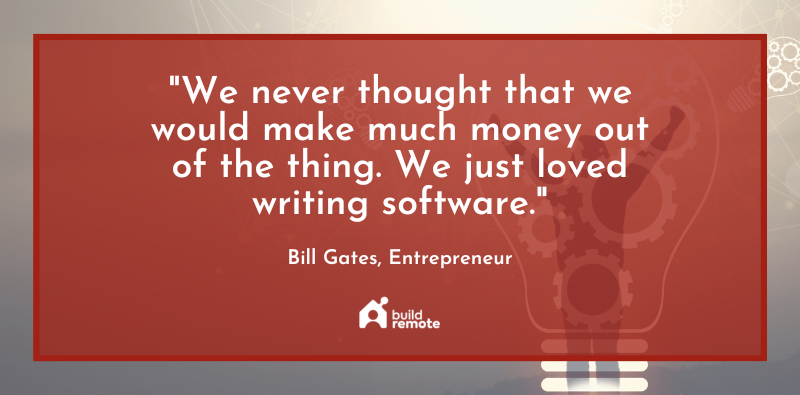 "We never thought that we would make much money out of the thing. We just loved writing software." – Bill Gates, Entrepreneur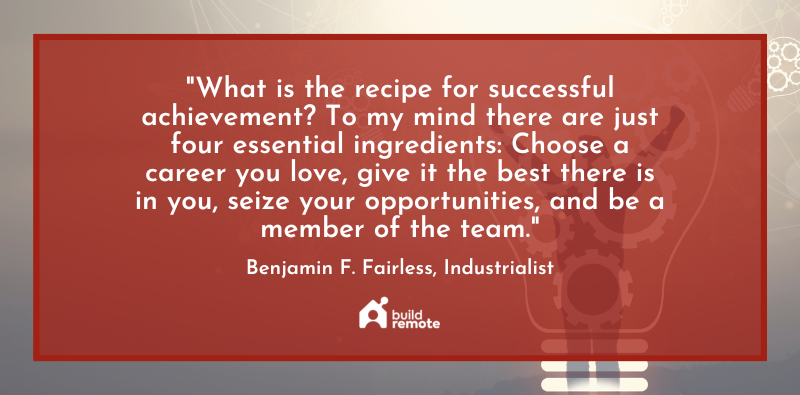 "What is the recipe for successful achievement? To my mind there are just four essential ingredients: Choose a career you love, give it the best there is in you, seize your opportunities, and be a member of the team." – Benjamin F. Fairless, Industrialist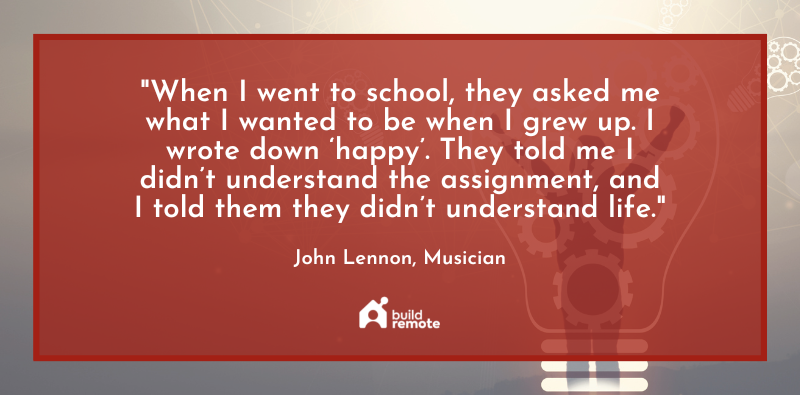 "When I went to school, they asked me what I wanted to be when I grew up. I wrote down 'happy'. They told me I didn't understand the assignment, and I told them they didn't understand life." – John Lennon, Musician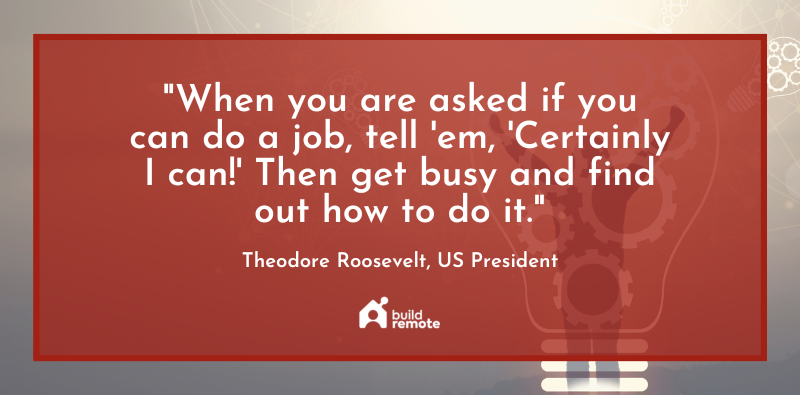 "When you are asked if you can do a job, tell 'em, 'Certainly I can!' Then get busy and find out how to do it." – Theodore Roosevelt, US President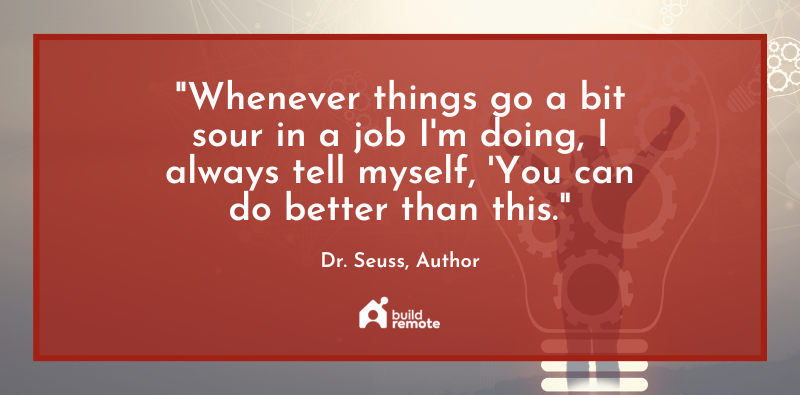 "Whenever things go a bit sour in a job I'm doing, I always tell myself, 'You can do better than this." – Dr. Seuss, Author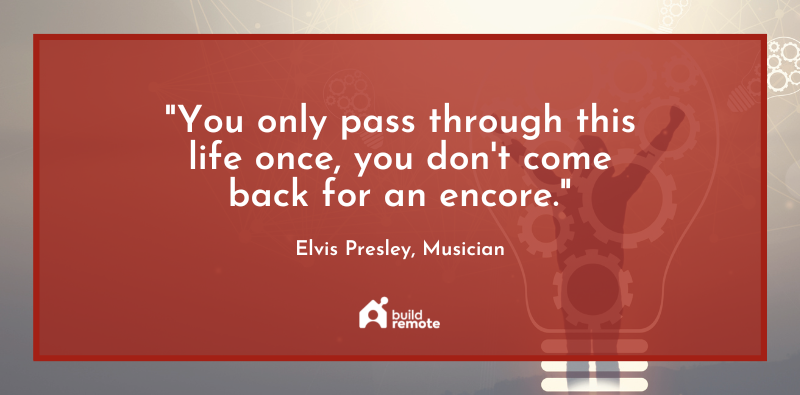 "You only pass through this life once, you don't come back for an encore." – Elvis Presley, Musician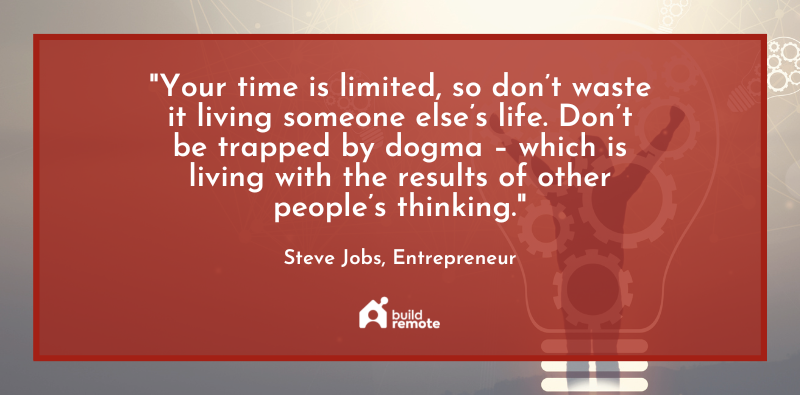 "Your time is limited, so don't waste it living someone else's life. Don't be trapped by dogma – which is living with the results of other people's thinking." – Steve Jobs, Entrepreneur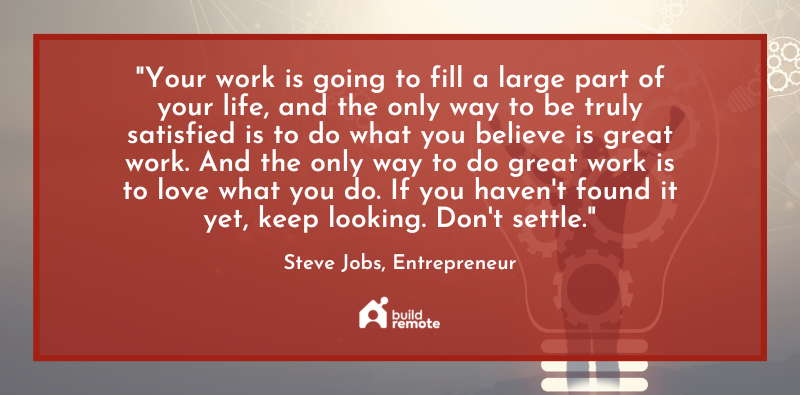 "Your work is going to fill a large part of your life, and the only way to be truly satisfied is to do what you believe is great work. And the only way to do great work is to love what you do. If you haven't found it yet, keep looking. Don't settle." – Steve Jobs, Entrepreneur
"A career is wonderful, but you can't curl up with it on a cold night." – Marilyn Monroe, Actress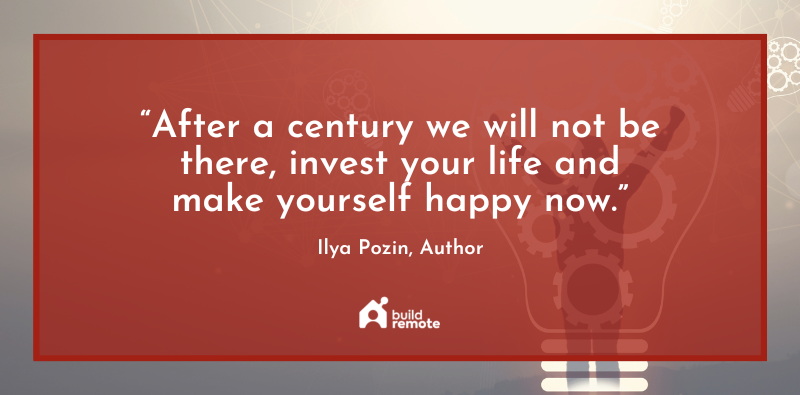 "After a century we will not be there, invest your life and make yourself happy now." – Ilya Pozin, Author
"Balance is a feeling derived from being whole and complete; it's a sense of harmony. It is essential to maintaining quality in life and work." – Joshua Osenga, Author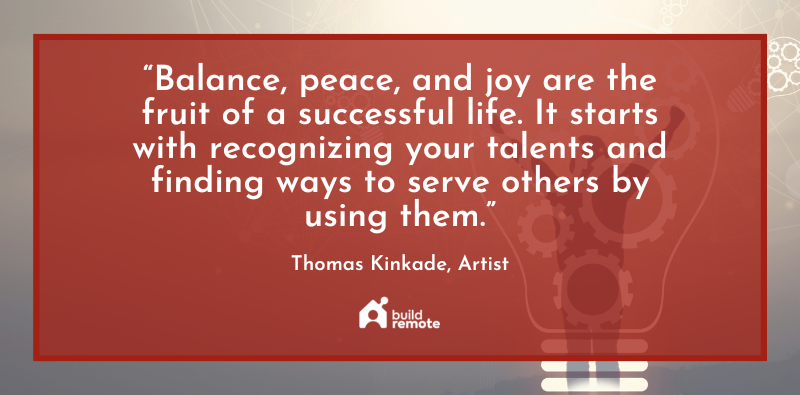 "Balance, peace, and joy are the fruit of a successful life. It starts with recognizing your talents and finding ways to serve others by using them." – Thomas Kinkade, Artist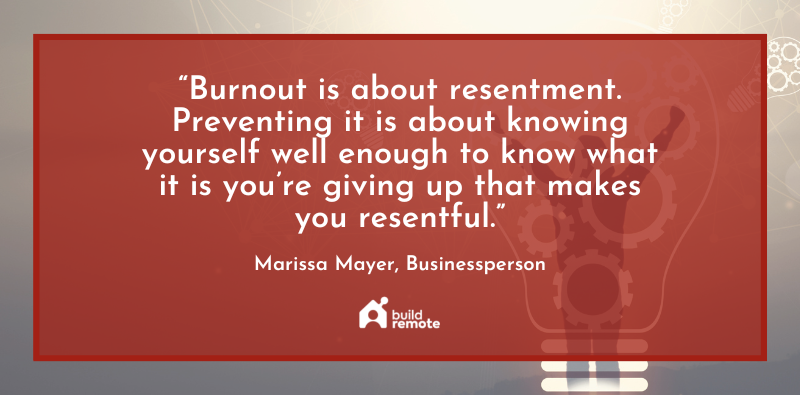 "Burnout is about resentment. Preventing it is about knowing yourself well enough to know what it is you're giving up that makes you resentful." – Marissa Mayer, Businessperson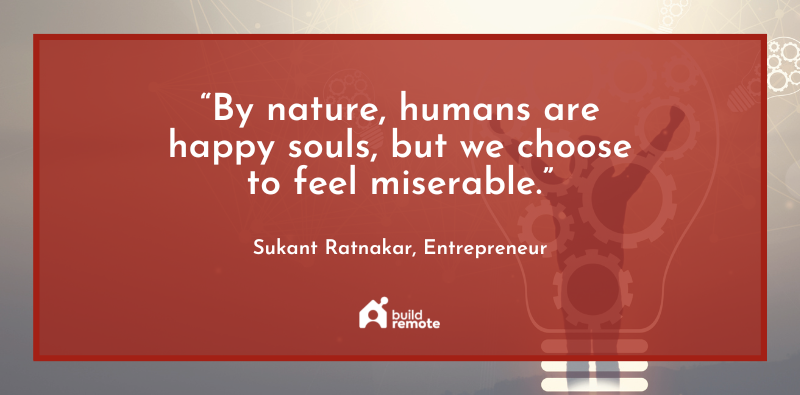 "By nature, humans are happy souls, but we choose to feel miserable." – Sukant Ratnakar, Entrepreneur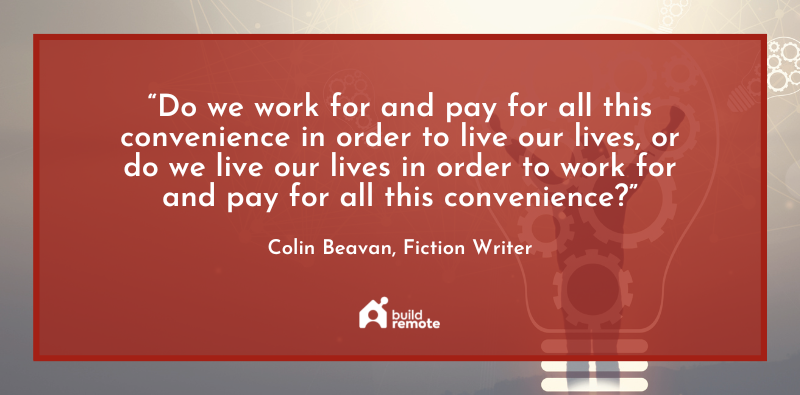 "Do we work for and pay for all this convenience in order to live our lives, or do we live our lives in order to work for and pay for all this convenience?" – Colin Beavan, Fiction Writer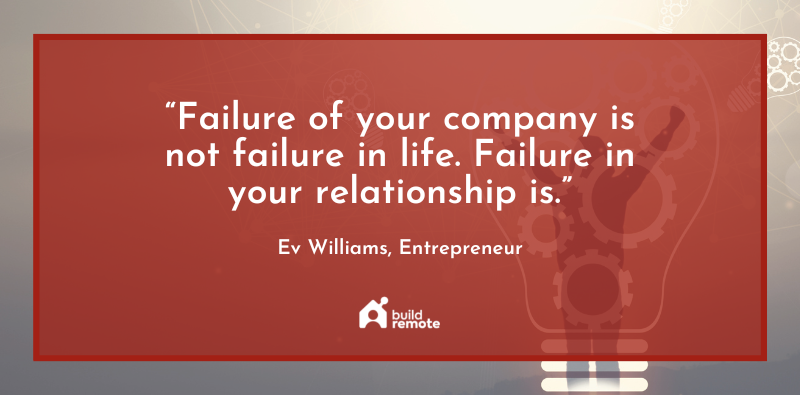 "Failure of your company is not failure in life. Failure in your relationship is." – Ev Williams, Entrepreneur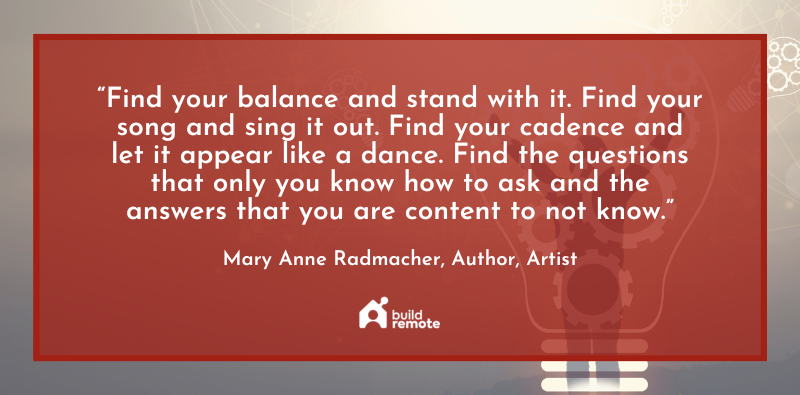 "Find your balance and stand with it. Find your song and sing it out. Find your cadence and let it appear like a dance. Find the questions that only you know how to ask and the answers that you are content to not know." – Mary Anne Radmacher, Author, Artist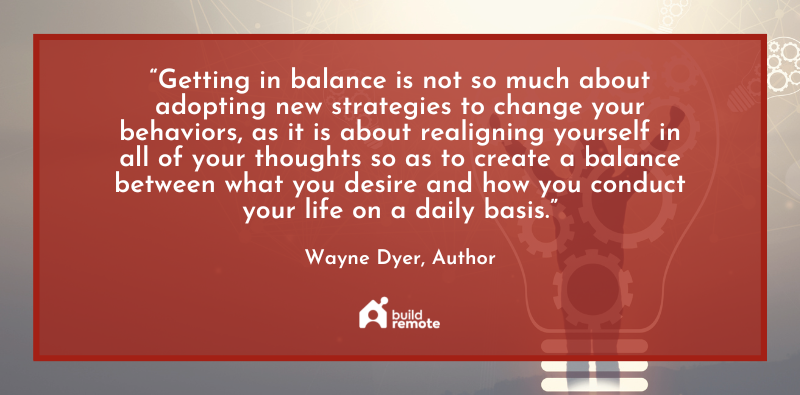 "Getting in balance is not so much about adopting new strategies to change your behaviors, as it is about realigning yourself in all of your thoughts so as to create a balance between what you desire and how you conduct your life on a daily basis." – Wayne Dyer, Author
"Happiness comes from living as you need to, as you want to. As your inner voice tells you to. Happiness comes from being who you actually are instead of who you think you are supposed to be." – Shonda Rhimes, Media Personality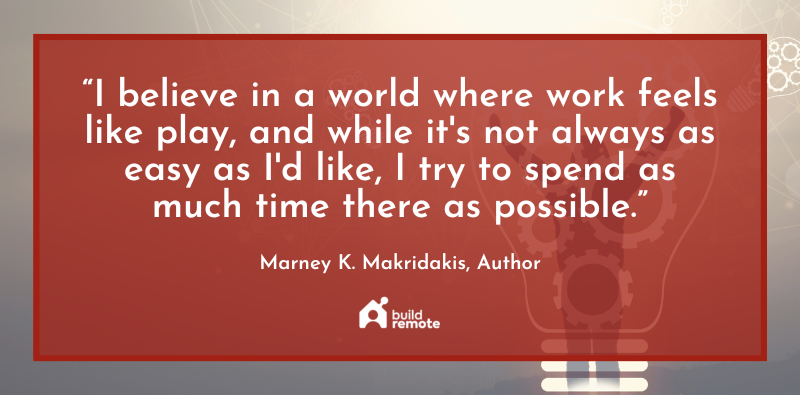 "I believe in a world where work feels like play, and while it's not always as easy as I'd like, I try to spend as much time there as possible." – Marney K. Makridakis, Author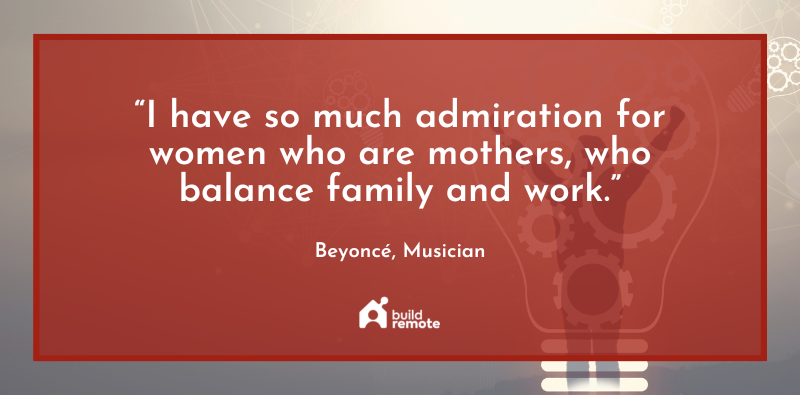 "I have so much admiration for women who are mothers, who balance family and work." – Beyoncé, Musician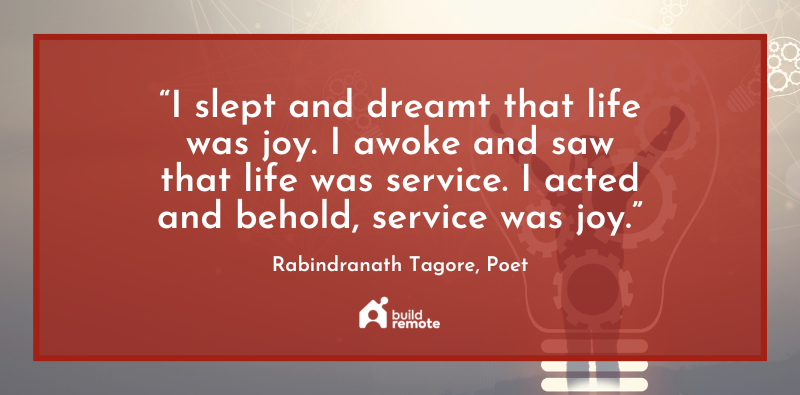 "I slept and dreamt that life was joy. I awoke and saw that life was service. I acted and behold, service was joy." – Rabindranath Tagore, Poet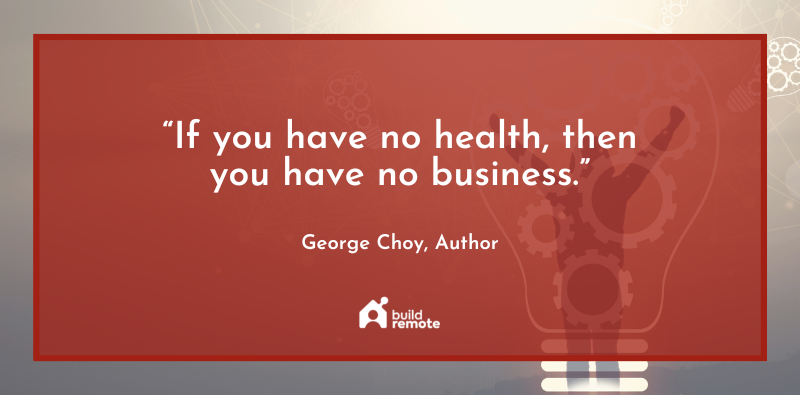 "If you have no health, then you have no business." – George Choy, Author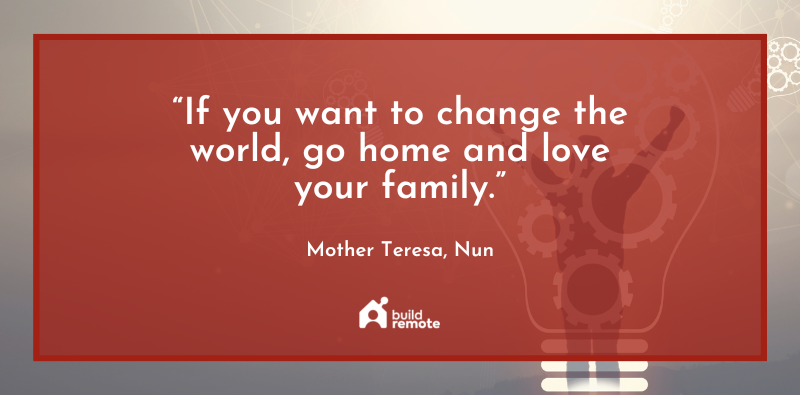 "If you want to change the world, go home and love your family." – Mother Teresa, Nun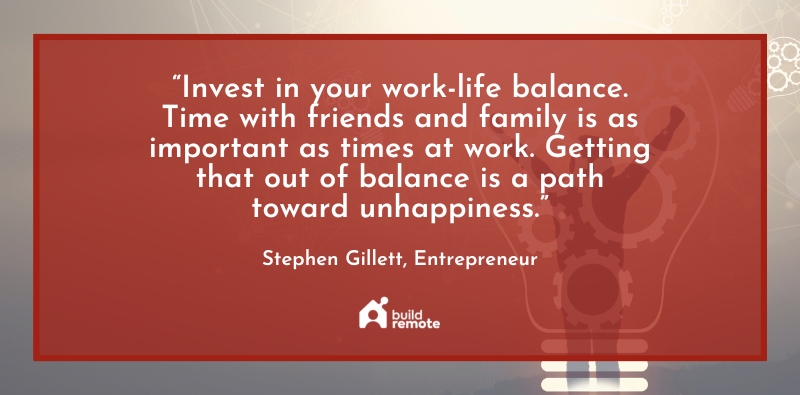 "Invest in your work-life balance. Time with friends and family is as important as times at work. Getting that out of balance is a path toward unhappiness." – Stephen Gillett, Entrepreneur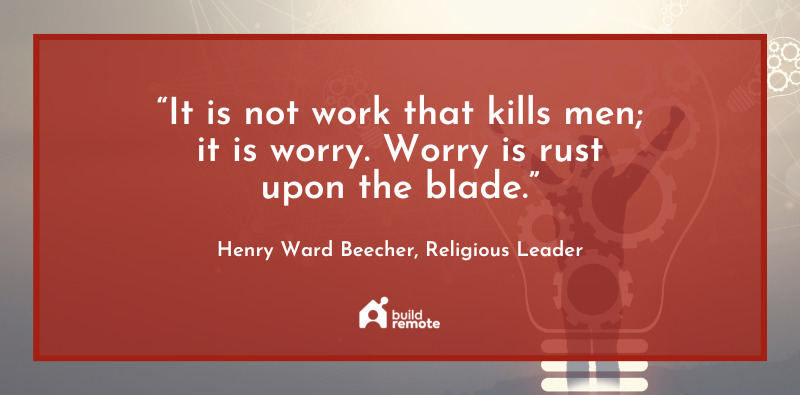 "It is not work that kills men; it is worry. Worry is rust upon the blade." – Henry Ward Beecher, Religious Leader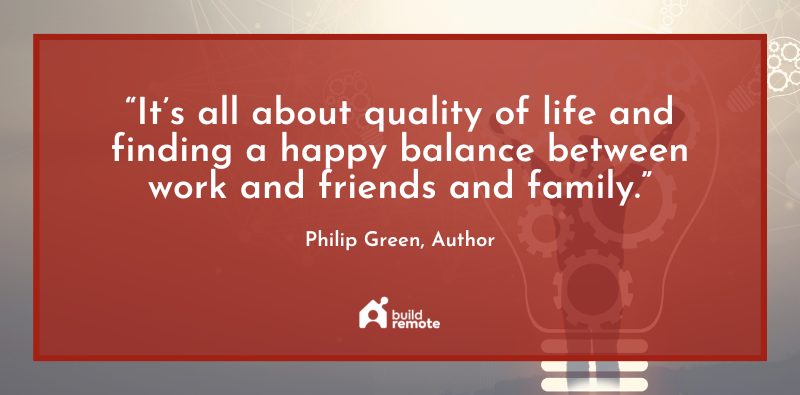 "It's all about quality of life and finding a happy balance between work and friends and family." – Philip Green, Author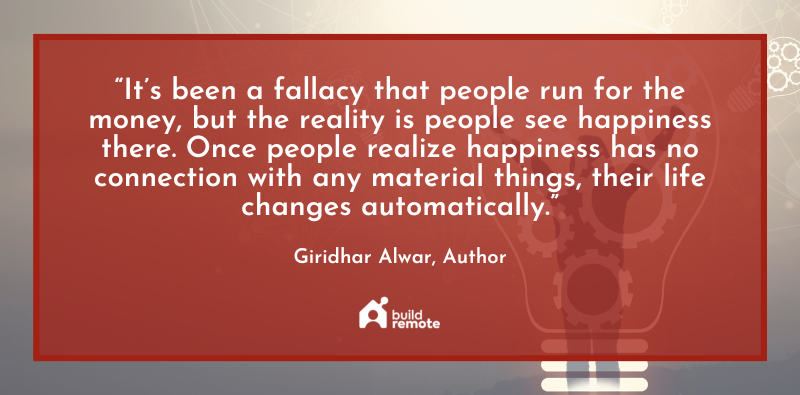 "It's been a fallacy that people run for the money, but the reality is people see happiness there. Once people realize happiness has no connection with any material things, their life changes automatically." – Giridhar Alwar, Author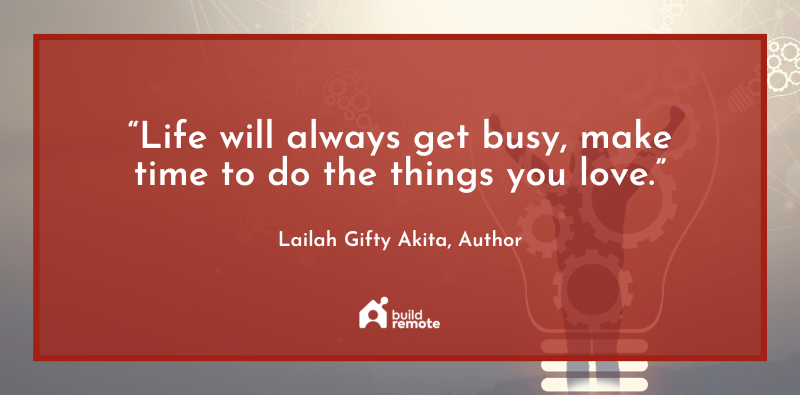 "Life will always get busy, make time to do the things you love." – Lailah Gifty Akita, Author
"Most people chase success at work, thinking that will make them happy. The truth is that happiness at work will make you successful." – Alexander Kjerulf, Entrepreneur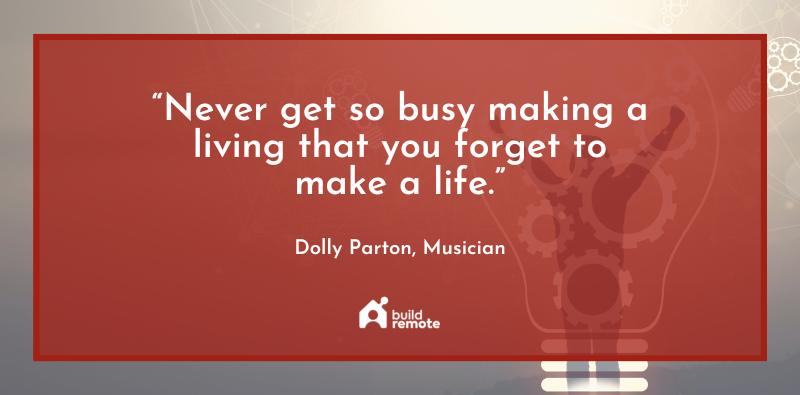 "Never get so busy making a living that you forget to make a life." – Dolly Parton, Musician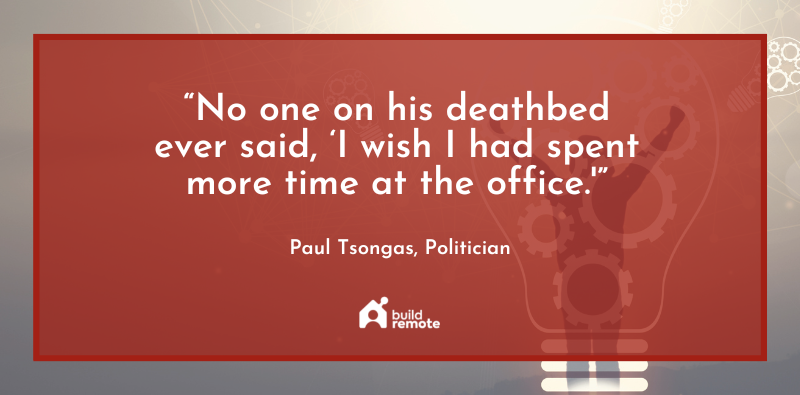 "No one on his deathbed ever said, 'I wish I had spent more time at the office.'" – Paul Tsongas, Politician
See Also: How Many Work Hours & Days Are In A Month? [2023]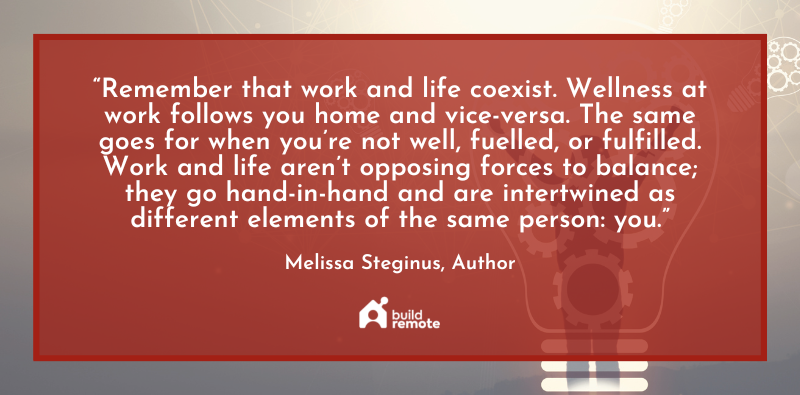 "Remember that work and life coexist. Wellness at work follows you home and vice-versa. The same goes for when you're not well, fueled, or fulfilled. Work and life aren't opposing forces to balance; they go hand-in-hand and are intertwined as different elements of the same person: you." – Melissa Steginus, Author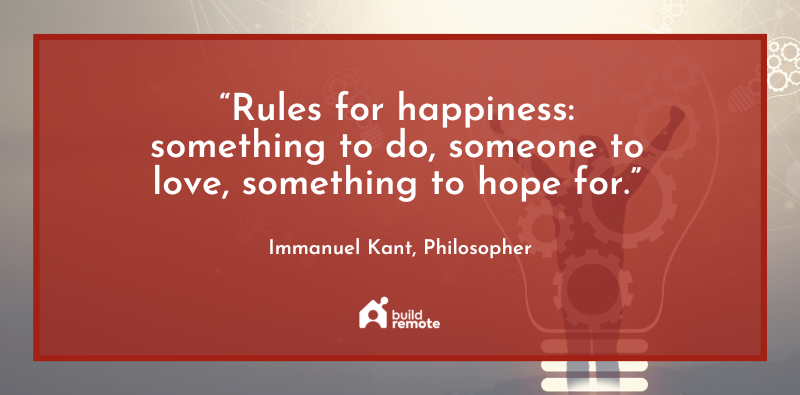 "Rules for happiness: something to do, someone to love, something to hope for." – Immanuel Kant, Philosopher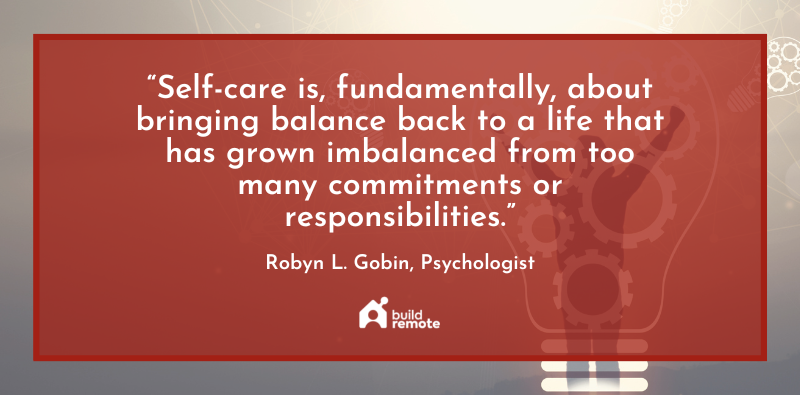 "Self-care is, fundamentally, about bringing balance back to a life that has grown imbalanced from too many commitments or responsibilities." – Robyn L. Gobin, Psychologist
"Seriously: Do you want to spend your working life simply being satisfied? When you look back on 50 years spent in business, do you want to be able to say, "Well, I was satisfied"?? No! Make happiness your goal." – Alexander Kjerulf, Entrepreneur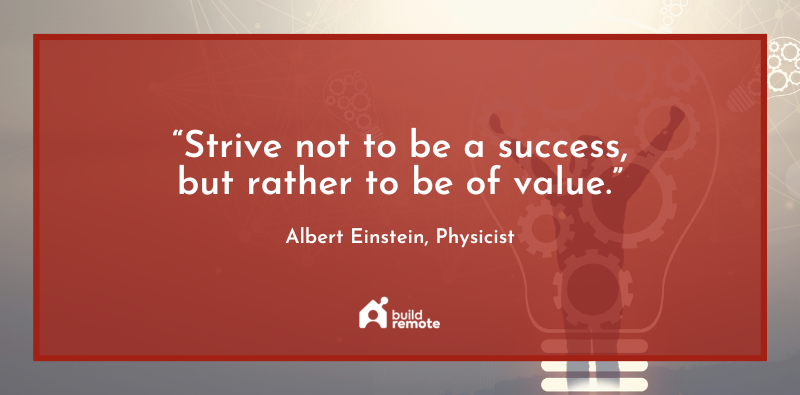 "Strive not to be a success, but rather to be of value." – Albert Einstein, Physicist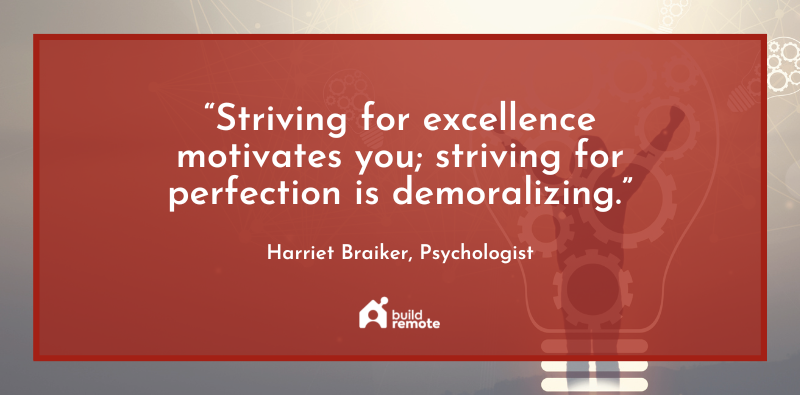 "Striving for excellence motivates you; striving for perfection is demoralizing." – Harriet Braiker, Psychologist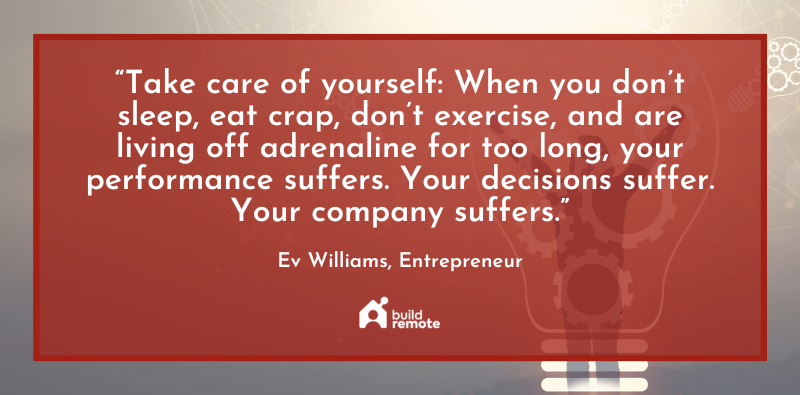 "Take care of yourself: When you don't sleep, eat crap, don't exercise, and are living off adrenaline for too long, your performance suffers. Your decisions suffer. Your company suffers." – Ev Williams, Entrepreneur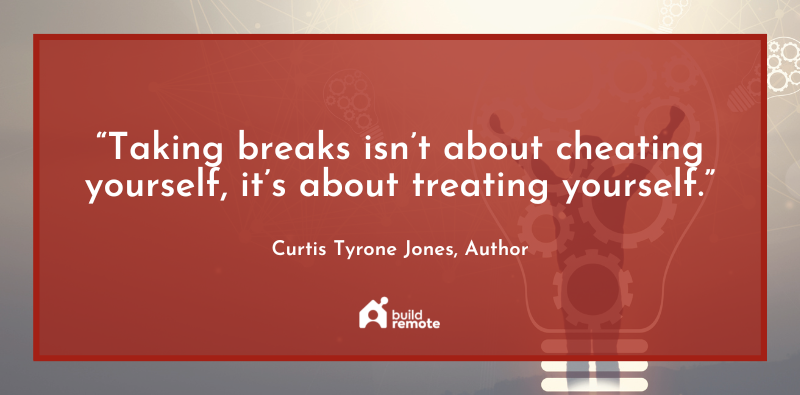 "Taking breaks isn't about cheating yourself, it's about treating yourself." – Curtis Tyrone Jones, Author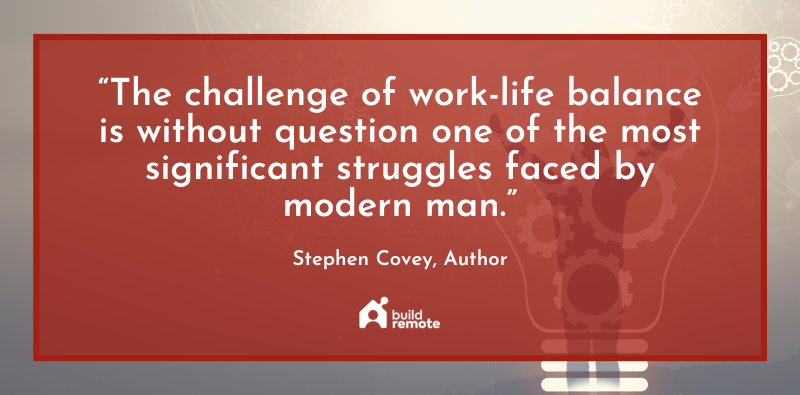 "The challenge of work-life balance is without question one of the most significant struggles faced by modern man." – Stephen Covey, Author
"The hardest thing to find in life is balance—especially, the more success you have, the more you look to the other side of the gate." – Celine Dion, Musician
"The key is in not spending time, but in investing it." – Stephen Covey, Author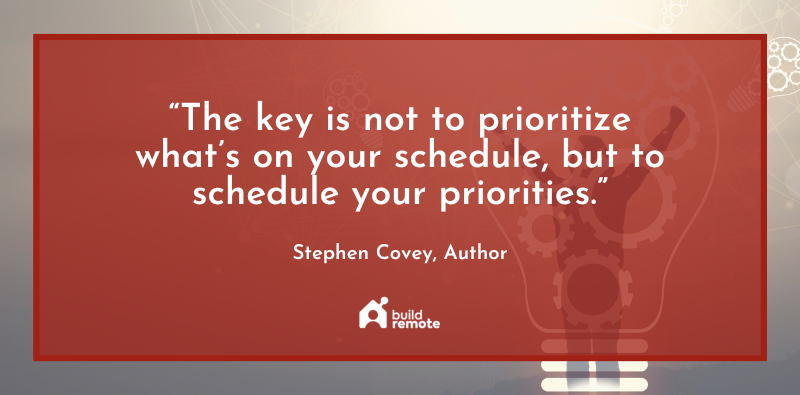 "The key is not to prioritize what's on your schedule, but to schedule your priorities." – Stephen Covey, Author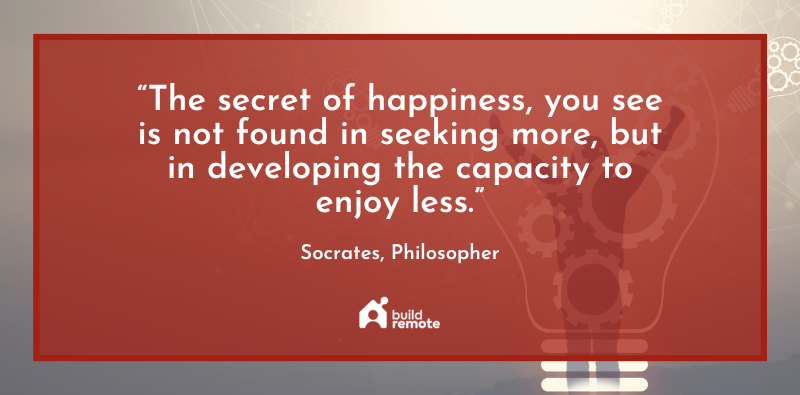 "The secret of happiness, you see is not found in seeking more, but in developing the capacity to enjoy less." – Socrates, Philosopher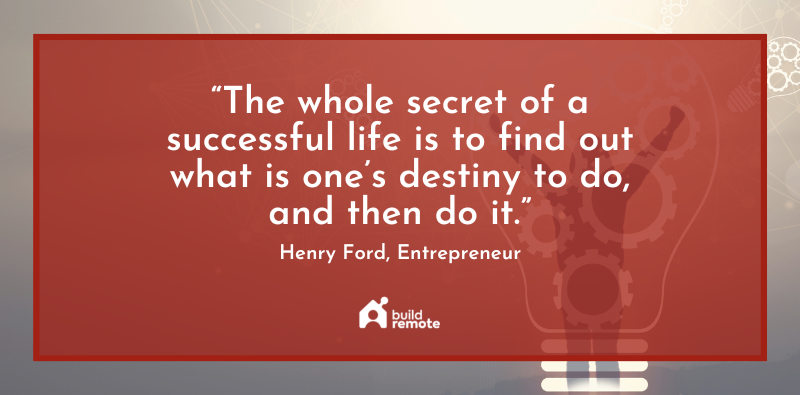 "The whole secret of a successful life is to find out what is one's destiny to do, and then do it." – Henry Ford, Entrepreneur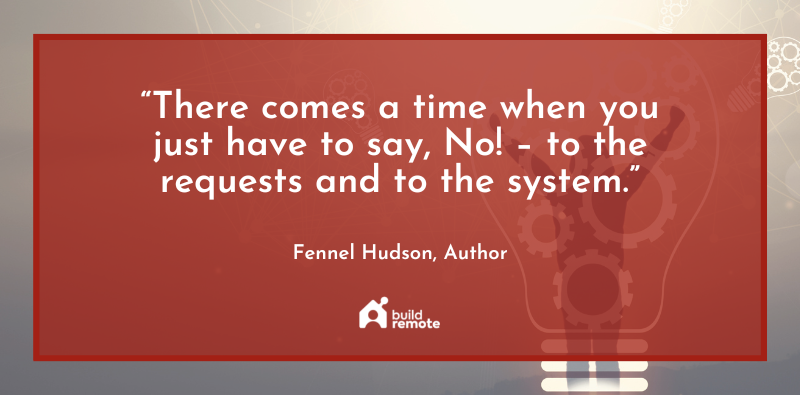 "There comes a time when you just have to say, No! – to the requests and to the system." – Fennel Hudson, Author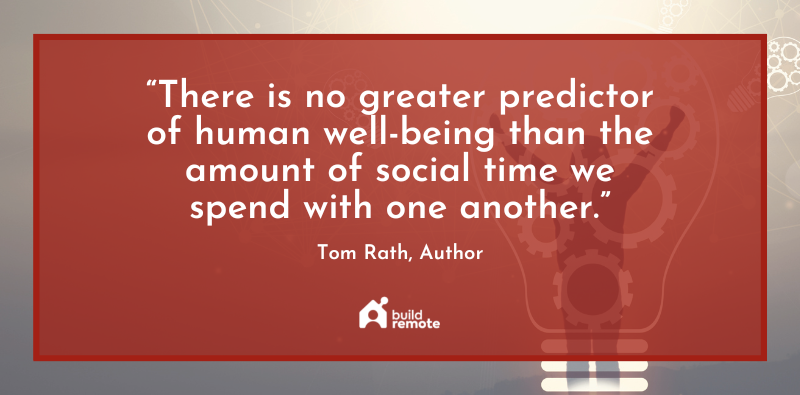 "There is no greater predictor of human well-being than the amount of social time we spend with one another." – Tom Rath, Author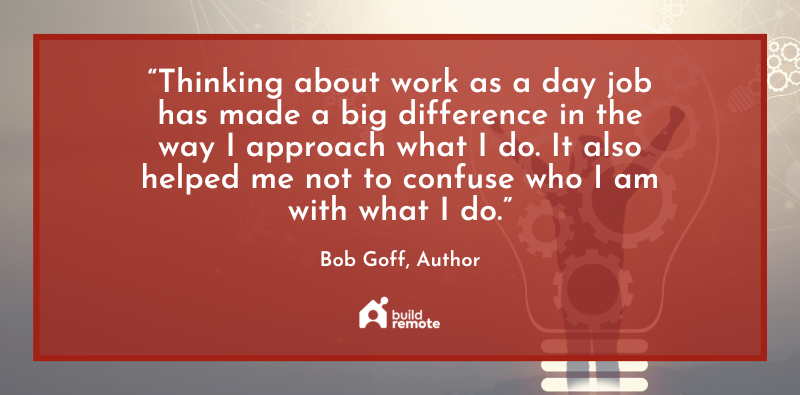 "Thinking about work as a day job has made a big difference in the way I approach what I do. It also helped me not to confuse who I am with what I do." – Bob Goff, Author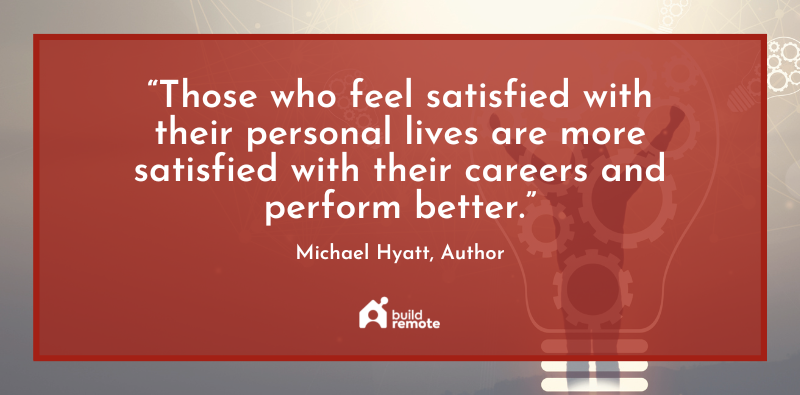 "Those who feel satisfied with their personal lives are more satisfied with their careers and perform better." – Michael Hyatt, Author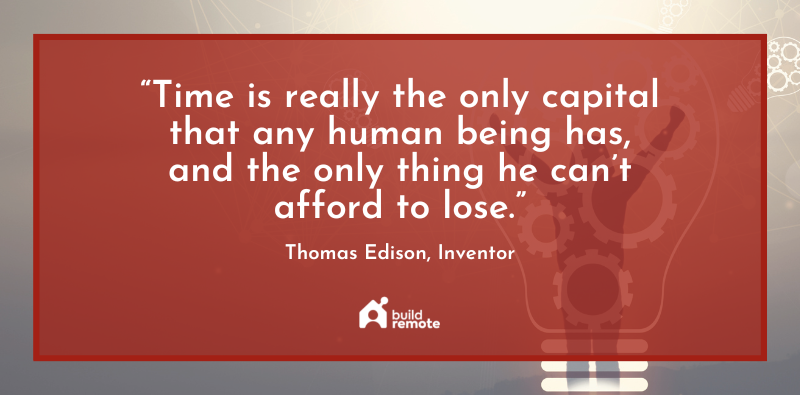 "Time is really the only capital that any human being has, and the only thing he can't afford to lose." – Thomas Edison, Inventor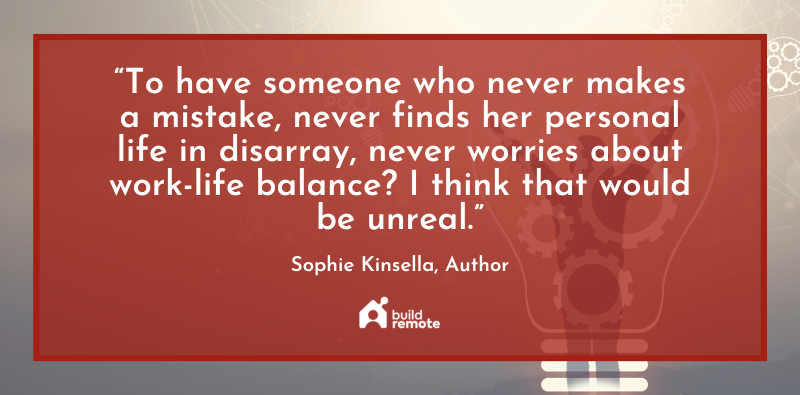 "To have someone who never makes a mistake, never finds her personal life in disarray, never worries about work-life balance? I think that would be unreal." – Sophie Kinsella, Author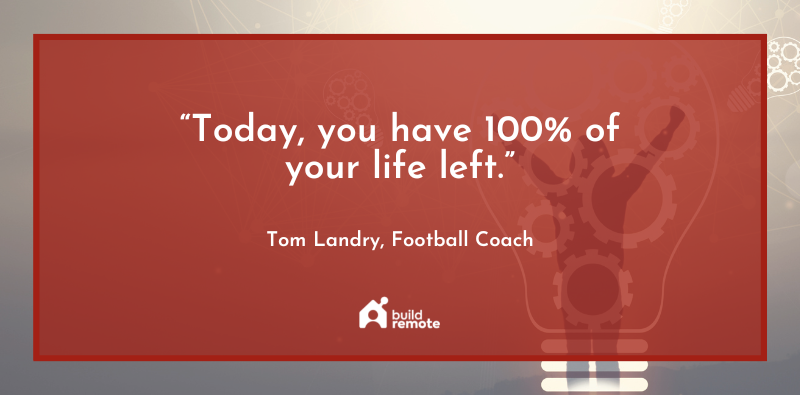 "Today, you have 100% of your life left." – Tom Landry, Football Coach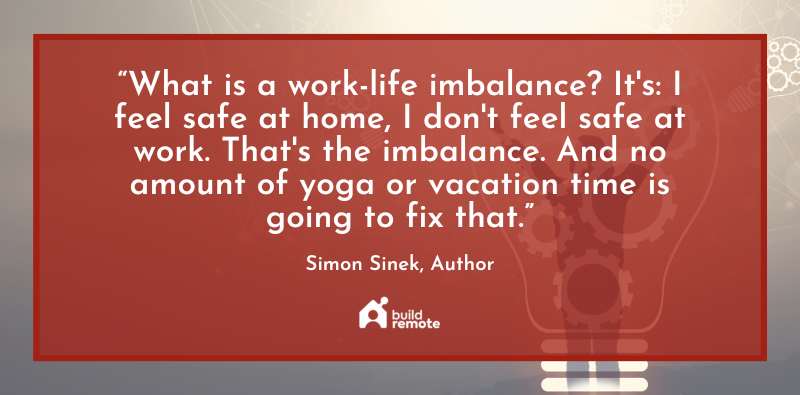 "What is a work-life imbalance? It's: I feel safe at home, I don't feel safe at work. That's the imbalance. And no amount of yoga or vacation time is going to fix that." – Simon Sinek, Author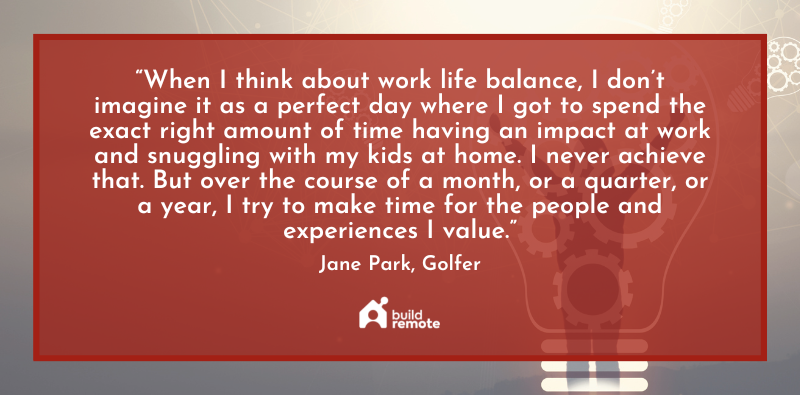 "When I think about work life balance, I don't imagine it as a perfect day where I got to spend the exact right amount of time having an impact at work and snuggling with my kids at home. I never achieve that. But over the course of a month, or a quarter, or a year, I try to make time for the people and experiences I value." – Jane Park, Golfer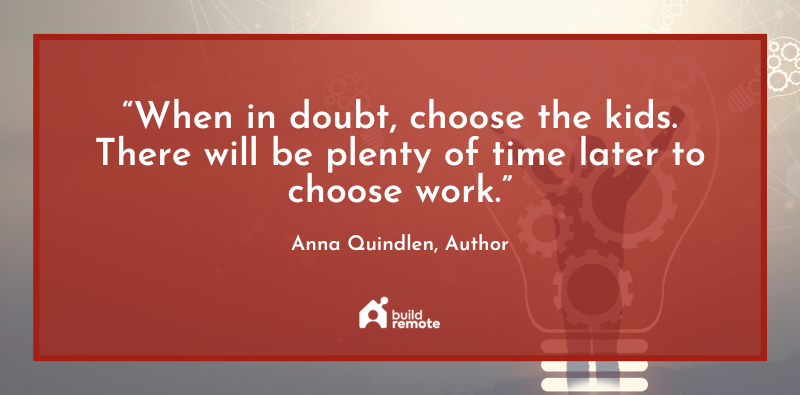 "When in doubt, choose the kids. There will be plenty of time later to choose work." – Anna Quindlen, Author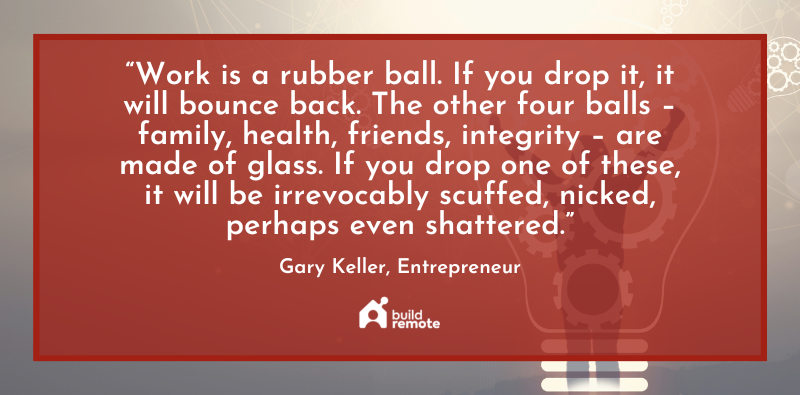 "Work is a rubber ball. If you drop it, it will bounce back. The other four balls – family, health, friends, integrity – are made of glass. If you drop one of these, it will be irrevocably scuffed, nicked, perhaps even shattered." – Gary Keller, Entrepreneur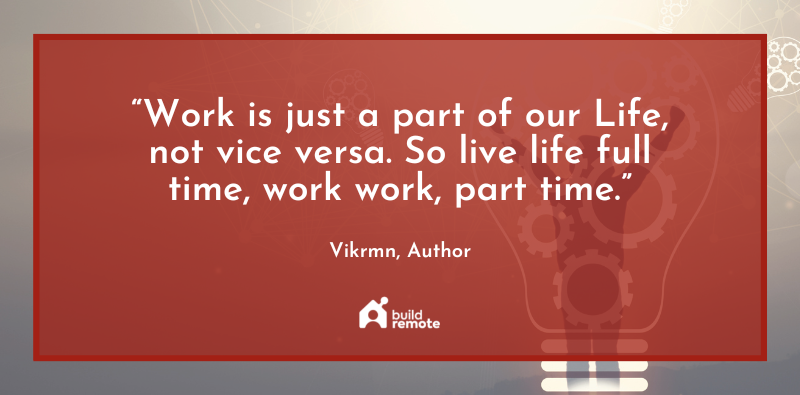 "Work is just a part of our Life, not vice versa. So live life full time, work work, part time." – Vikrmn, Author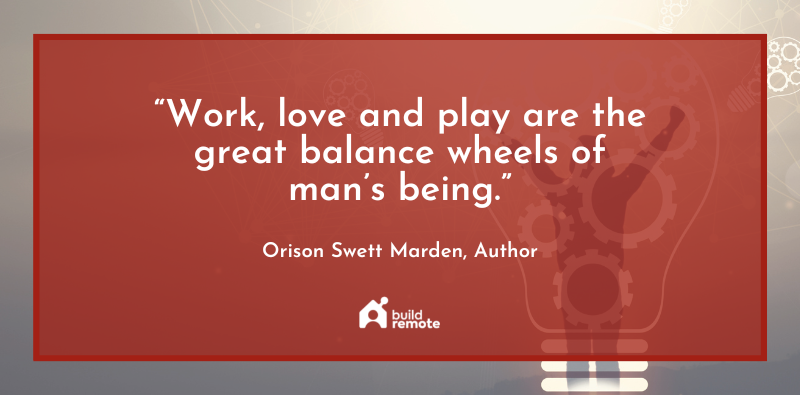 "Work, love and play are the great balance wheels of man's being." – Orison Swett Marden, Author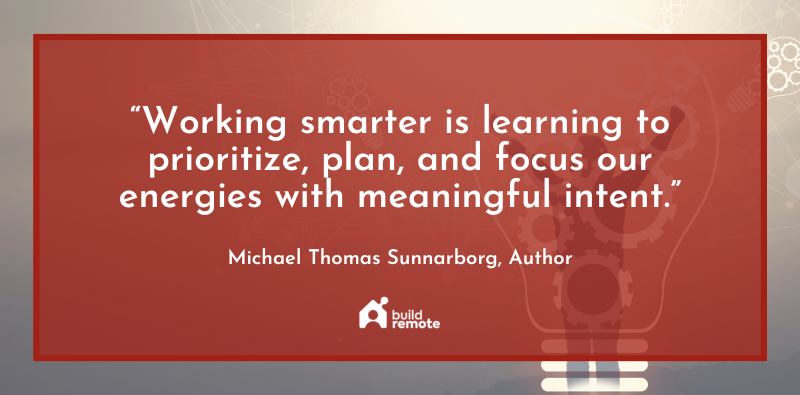 "Working smarter is learning to prioritize, plan, and focus our energies with meaningful intent." – Michael Thomas Sunnarborg, Author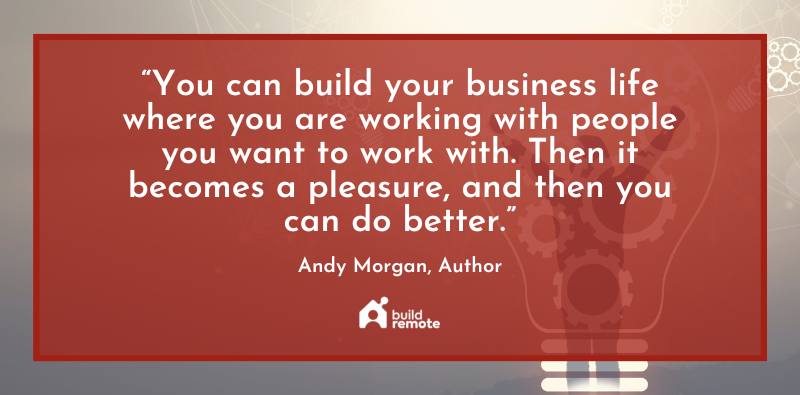 "You can build your business life where you are working with people you want to work with. Then it becomes a pleasure, and then you can do better." – Andy Morgan, Author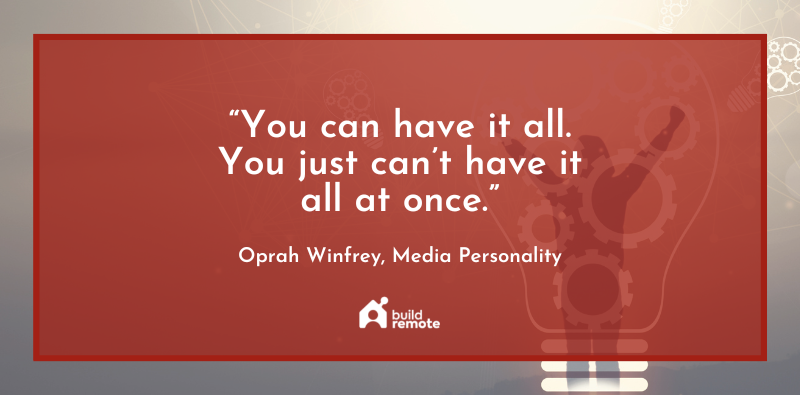 "You can have it all. You just can't have it all at once." – Oprah Winfrey, Media Personality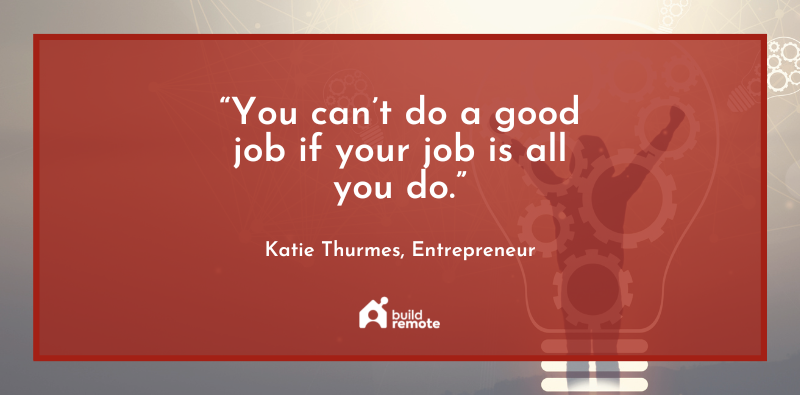 "You can't do a good job if your job is all you do." – Katie Thurmes, Entrepreneur
"You choose the life you live. If you don't like it, it's on you to change it because no one else is going to do it for you." – Kim Kiyosaki, Entrepreneur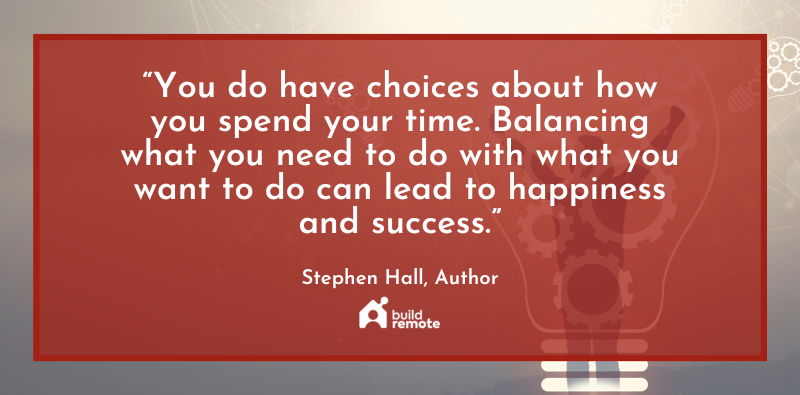 "You do have choices about how you spend your time. Balancing what you need to do with what you want to do can lead to happiness and success." – Stephen Hall, Author
Did we miss one of your favorite work-life balance quotes?
Tweet @buildremote with a quote you think would fit well in this post. We'd be happy to give you credit for the tip.
As we were researching, we came across a number of helpful articles people had written about work-life balance, finding work that inspires you, how to live a fulfilling life, and career development. Thank you to the following websites for providing the sources for many of the quotes we found for this library: Real Wealth, Vantage Circle, Indeed, Inc, Goodreads, Michael D Pollock, and TaskableHQ.