Providing Equipment For Remote Workers: 4 Options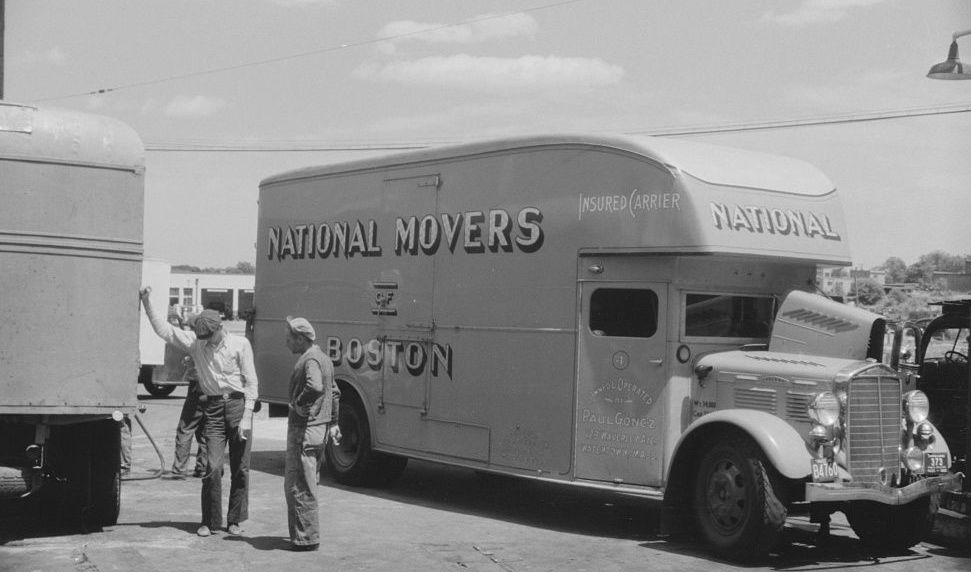 At the outset of the COVID-19 pandemic, companies scrambled to meet the needs of employees abruptly transitioning to remote work environments. While companies and workers have now had several years to adjust to remote work, the initial assumption that most workers would return to the office after the pandemic has been revised.
Remote and hybrid work arrangements are part of the new normal, and many businesses are now grappling with issues related to providing equipment for remote workers.
The first question is…
Do employers have to provide equipment to work from home?
While it's not strictly necessary in all scenarios, employers need to make allowances to provide equipment for work-from-home employees—just as they would if those workers were coming to a company office every day. When employers take responsibility for home office gear, they help ensure employee productivity.
In this article, we'll look at the different options for providing equipment for remote workers, designing a remote work equipment policy, and how to set up work-from-home equipment.
Design A Remote Work Equipment Policy
Through the pandemic, businesses responded to remote employee equipment needs in a variety of ways—typically on-the-fly. In some cases, employers sent equipment from the office home with employees; in others, they provided stipends for employees to use for purchasing equipment.
Now that remote work has become the norm for many businesses, it's important to establish policies on providing equipment for remote workers. A consistent approach will prevent confusion and save time and money; you won't need to reinvent your procedure for each new hire or each piece of equipment that breaks or requires an upgrade.
Your policy should be tailored to the needs of your business and the specific job roles performed by remote employees. Some employees may need specialized equipment, software, or other items that are not required for all roles.
If you are just starting to develop your remote work equipment policy, colleges provide some good examples of how different organizations have structured their policies.
Use these three policies as templates for your policy:
Most policies specify the equipment that will be provided or reimbursed.
Decide Which Pieces Of Equipment To Provide
This is the setup in my own home office; it represents the list of equipment for the remote marketing agency I run. Our agency provides for all of the following:
4 Ways Get Equipment To Remote Workers
For employees who work from home, to provide equipment there are four basic options:
1. Remote equipment management platform
It sounds straightforward, but managing remote assets is complex—and the more remote employees you have, the more complicated it becomes. How will you track what each employee needs, how will you get equipment to each worker, how will you track and manage what each worker has received, and how will you retrieve equipment when employees leave the organization? Each of these issues not only poses challenges for your HR and accounting departments—they can also have implications for productivity.
Fortunately, there are several platforms available to manage all of these issues:
Firstbase: Create your own "storefront" for remote employees to browse and select the furnishings and equipment they need for their workspace. The company will deliver and set up each employee's selections, and the platform keeps track of what was provided to each worker for management and retrieval. Firstbase offers a monthly subscription to smooth out costs and a single monthly bill for furnishings and equipment rental, or you can choose a traditional purchase model.
Growrk: The basic idea is the same as Firstbase, but Growrk also emphasizes the ability to manage and secure devices for remote employees working in more than 150 countries.
Workwize: The Workwize platform places an emphasis on customization, allowing integration with your HRIS system, and allowing you to track assets purchased outside of Workwize.
For companies with more than a few dozen remote employees, any of these platforms will provide an easier way to track and manage company assets.
See Also: Work From Home Companies That Provide Equipment
2. Home office stipends (one-time or recurring)
Take a look at this list of every company that provides home office stipends.
The amounts and frequency of the stipends vary; some companies offer a one-time stipend; others provide an annual or monthly stipend. From our research on the list of companies you see above…
The average one-time stipend for remote work is $812
The average monthly stipend for remote work is $160
On the high end, Sprig offers a one-time $3,500 stipend for outfitting a home workspace, and Recharge has a $350 monthly stipend; on the lower end, LiveControl and Hubspot offer a $60 monthly stipend for remote workers.
| | | |
| --- | --- | --- |
| | | |
| | | |
| | | |
| | | |
| | | |
| | | |
| | | |
| | | |
| | | |
| | | |
| | | $450 one-time $150 monthly |
Regardless of the amount or frequency of stipends you offer, you should provide a laptop preloaded with all software employees will need to use in their work. This will enable you to ensure that devices are secure and that employees have the technology tools they need to be productive.
It's a good idea to provide a relatively large initial stipend—up to $2,000—for new hires or employees who are newly remote; this will allow them to set up a comfortable place to work. Adding a monthly stipend will allow remote employees to make improvements to their workspace, purchase supplies or specialized equipment, pay for their internet and/or phone service, or whatever else they need to be productive.
3. Monthly reimbursements
Similar to a monthly remote office stipend, monthly reimbursements allow employees to defray the costs of essential services associated with working from home, such as phone and internet service charges. From a time and bookkeeping standpoint, it is probably easier to provide a monthly stipend large enough to cover the average cost for these services rather than asking employees to submit receipts for reimbursement each month.
4. Reuse in-office equipment
For companies that have just adopted a hybrid work model or are going fully remote, using what they already have may be the most economical approach.
If the company is going fully remote, employees can select what they want from the office and have it delivered to their home. For businesses adopting a hybrid work model and downsizing their offices, employees can choose from the furnishings and equipment that will no longer be needed in the office, and be given stipends to fill in the gaps.
Regardless of how your company chooses to provide equipment for remote employees, what's most important is having a plan to ensure that every remote worker has what they need, when they need it, to be most productive. Keeping that priority in mind will help guide you in setting a remote work equipment policy that best fits your company's—and your employees'—needs.
See Also: 10 Best Laptops For Working From Home
Read more about managing a remote team
I only recommend products I use. Some of the links in this article are affiliate links that may provide Buildremote with a small commission at no cost to you.