How To Build A Remote Onboarding System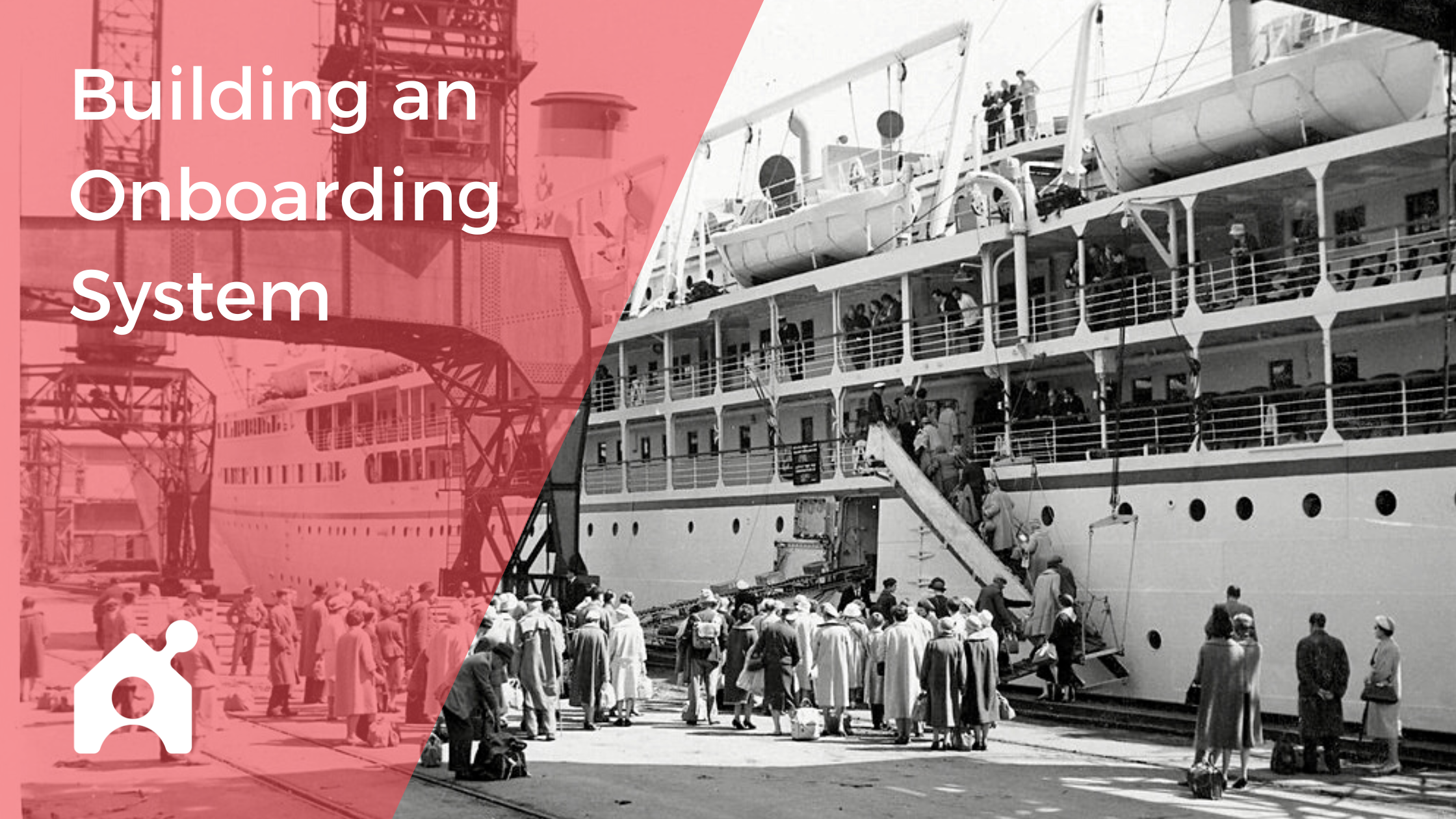 Keeping remote team members productive requires a lot of attention to detail. You can't just set them up with Google Docs, Slack, Zoom, and an auto-inviting email address and expect everything to run smoothly from there.
You — and your remote workers — need an onboarding system that helps you keep track of their training, remote video calls, documents, checklists, and more.
This onboarding system should also include a remote worker handbook that covers essential company policies and procedures, so the employee has everything they need upfront instead of having to hunt it down after the first couple of weeks.
Remember, if you provide inadequate onboarding experience to your employees, 10% of them will resign — that's a big expense for your organization.
If you're ready to start building a great remote worker onboarding system, you can read on to learn seven useful ways to go about this. But before that, wouldn't it be helpful to understand employee onboarding and provide some examples of great onboarding systems?
Let's get started.
The Importance of Employee Onboarding
Employee onboarding is a process of getting new employees up to speed on their responsibilities, goals, and the organization as a whole.
If you make their onboarding experience a good one, they're 18x more likely to remain committed to your organization. Smart onboarding also helps new hires get acclimated with the company culture before they start working.
In addition to teaching new hires the ins and outs of their new roles, employee onboarding is also an opportunity for your employees to meet each other. It's a good way for employees to make connections and get to know each other better.
Employee onboarding not only helps you get your employees up to speed, but it also helps you build a more engaged and loyal team.
Some organizations handle onboarding better than others. There are plenty of excellent examples of user onboarding systems out there, but organizations with particularly stellar ones include:
Slack
Grammarly
Tumblr
Toggle
Avast
User onboarding isn't much different from employee onboarding, as both serve the purpose of welcoming and getting the new ones familiar with your organization or tool.
While you implement the following employee onboarding system tips to strengthen remote working relationships, you can use the aforementioned examples as inspiration to get started.
See Also: The Step-By-Step Guide To Remote Onboarding (Our Exact Process)
7 Ways an Outstanding Onboarding System Can Create Strong Remote Work Relationships
1. Utilize Employee Onboarding Software
Utilizing employee onboarding software tops our list as it is one of the best ways to build an outstanding employee onboarding system that strengthens remote working relationships.
This software helps remote employees document their training sessions, track their progress, and access support when they need it. It keeps you and your employees organized and ensures nothing falls through the cracks.
For example, you have a new remote employee on the content marketing team. They've received training and support from their manager, but they still need to learn all the ins and outs of blogging and creating content for your website. Alternatively, a new support employee needs to know how to handle the most common customer issues. Maybe a new salesperson needs to know your company's sales process.
All of these employees need an easy way to access all their training materials. An employee onboarding platform or application helps you keep track of this employee's training and makes it easier for them to find what they need when they need it.
2. Create a Checklist for Each Type of Remote Session
Every time you have a remote meeting or training session, create a checklist for your remote employees so they can keep track of everything that occurs.
An example checklist for a remote meeting can be:
Name of remote team member
Zoom room number
Date of meeting
Topic of meeting
Notes from meeting
You can also use checklists to keep track of documents employees share with each other and track progress on projects. This way, you have a clear way of knowing if there's a remote team member you need to follow up with or if any items are left unfinished.
In short, remote checklists are a simple way to help you keep track of your remote workers and their tasks. They don't require a lot of effort, but they make a huge difference in your ability to stay on top of things.
3. Master the Basics of Remote Communication
Remote communication is the foundation of your relationship with your remote employees, so address the fundamentals before you jump into training for specific roles.
Great internal communication is a proven way to enhance team productivity—well-connected teams see a productivity increase of 20-25%. So set expectations around communication tone, frequency, and tools.
Ideally, encourage daily conversation, but set a tone for interaction that ensures everyone has a chance to speak without interruption.
Your remote communication basics also include:
Expectations for communication style (e.g., written vs. spoken)
Communication norms (e.g., asynchronous vs. synchronous)
Communication setting (e.g., formal vs. informal)
4. Organize Important Documents
Even if you're hiring from within the country, you need to share a lot of documents with your remote employees.
Some of the things you'll need to share include:
Company policies
Task guidelines
Onboarding checklists
Time off policies
Remote employees need access to those documents to do their jobs, so make sure you have a robust document organizer that keeps everything in one place. If possible, try to use cloud-based document managers like Google Docs or Dropbox Paper. A company wiki like Notion can also work wonders.
We recommend using a shared folder to store all the remote employee documents. It ensures everyone can access the documents they need while maintaining their privacy.
5. Set Up Video Meeting Rooms for Remote Collaboration
Remote meeting rooms are true time-savers, but they're often underused.
By promoting communication and collaboration at work, you can decrease employee turnover rate by up to 50%.
To start, focus on setting up video meeting rooms with Zoom, Google Hangouts, or Microsoft Teams.
Use video meeting rooms to:
Host remote team meetings
Create video check-ins with each department
Simply host remote video interviews
For example, you can use video meeting rooms to host the onboarding webinar you'll eventually use to onboard new hires. By doing this, your remote team members can listen in and ask questions as the person conducting the onboarding webinar explains company policies, tools, and protocols.
You can also use video meeting rooms for remote brainstorming and design sessions when you want to include more than one person. When multiple creative minds connect, they come up with stellar ideas!
6. Train New Employees on Company Culture and Policies
New employees need to learn your company's culture and policies, both for their own benefit and because it will make it easier for you to help them once they hit the ground running. Remote employees need the same onboarding and training as their in-office counterparts, even if those new hires are hired remotely.
The best way to start that process is with an onboarding webinar.
At the onboarding webinar, walk new hires through the company's policies, tools and protocols. Ideally, this webinar must be hosted by someone who knows the most about each of those topics.
7. Provide a Remote Worker Handbook
One of the most important aspects of growing a successful remote team is ensuring that your remote employees feel included in the company culture. One of the best ways to do this is to create a remote worker handbook.
It should include information on company values, team goals, benefits, and other important topics specific to your company and remote employees.
The remote worker handbook is a great place to set expectations for communication, expected hours, and more.
It's also a good place to include a troubleshooting guide for problems you've seen pop up in the past.
Scale Your Onboarding System to Strengthen Remote Working Relationships
Remote workers have their challenges, but they also have lots of benefits. They can improve your company's bottom line by reducing overhead costs, as well as make many other valuable contributions.
But remote workers also have unique challenges that require different solutions from in-office employees. That's why remote leaders need to step up their game and create an onboarding system that helps new hires succeed and strengthen their relationships. We hope the methods described above are helpful to you!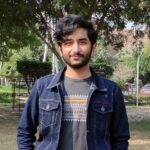 Saifullah Napar is a content writer working in this field for the past three years. He has been writing on topics such as business technology, blockchain, fintech, and digital marketing. (LinkedIn)

This article is part of Buildremote's contributor series. Occasionally, we'll share other people's ideas about running a remote company. If you have a topic you'd like to pitch for Buildremote, send us an idea here.