The 4 Best Work-From-Home Jobs In Australia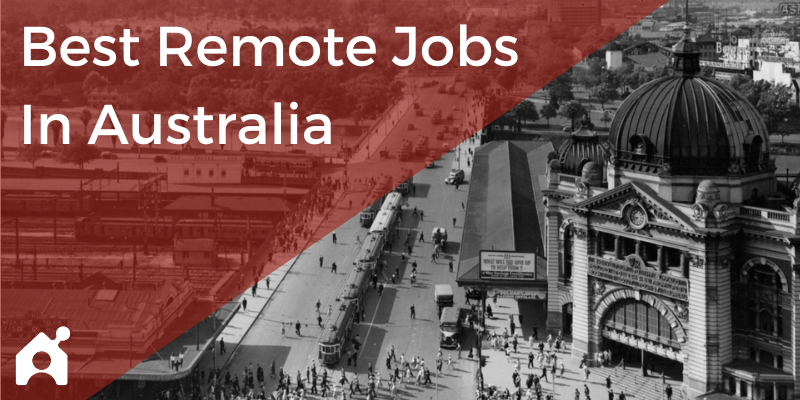 Australia is a continent as beautiful as it is diverse, with landscapes ranging from rolling, grassy plains and snow-capped mountains to sun-soaked beaches bordering bustling cities.
That diverse landscape reflects its job market: "Oz" is home to a wide variety of industries, from agribusiness and renewable energy to finance and technology, making it one of the most appealing places to live and work. And of course, this appeal has been bolstered even more in recent years, thanks to the global adoption of remote working practices in the wake of the pandemic.
Whether you're considering a permanent move to Australia or you're a local seeking a greater work-life balance, we've got you covered. Below, we'll detail four of the best WFH-friendly jobs the continent has to offer.
1) Marketing Executive
If you've got a knack for crafting compelling narratives and an eye for design, consider diving into the world of marketing. In today's digital age, businesses are constantly vying for attention in the online realm, and that's where you'll come in. As a marketing executive, you'll be responsible for creating and executing strategic marketing campaigns that captivate audiences and drive results.
Your days will be filled with brainstorming catchy slogans, designing attention-grabbing visuals, and analyzing data to refine your strategies. With a laptop as your canvas and an array of digital tools at your disposal, you'll craft engaging social media posts, write persuasive email campaigns, and perhaps even dabble in video content creation. Collaboration will be key as you work closely with clients and team members to ensure your campaigns align with the brand's vision.
If you're looking for the perfect platform to kickstart or advance your remote marketing career, RemoteWork is your go-to remote job board. Specializing in remote opportunities, it's a great place to find marketing-centric roles from the comfort of your home office in Australia.
If you're ready to blend creativity with strategy and help businesses thrive in the virtual landscape, marketing might just be your calling!
2) E-Commerce Entrepreneur
Are you an aspiring entrepreneur with a knack for spotting trends and a passion for selling? As an e-commerce entrepreneur, you'll curate an online store stocked with products that resonate with your target audience.
Your days will involve sourcing products, managing inventory, designing an appealing website, and writing persuasive product descriptions. And user-friendly e-commerce platforms and digital marketing tools make it easy to promote your store, engage with customers through social media, and analyze sales data.
With dedication and a dash of creativity, you could be turning a passion project into a thriving online business that connects customers with products they love, all while enjoying the perks of remote work.
3) Online Language Tutoring
If you're fluent in multiple languages and have a passion for teaching, becoming an online language tutor could be a rewarding endeavor. Australia's diverse population welcomes individuals from all corners of the globe, and many are eager to learn new languages for personal or professional growth.
You'll connect with students virtually and guide them through language lessons tailored to their needs. Through video calls, interactive exercises, and engaging conversations, you'll help your students grasp new vocabulary, master tricky grammar rules, and gain confidence in their language skills.
Not only will you be making a positive impact on your students' lives, but you'll also be able to embrace the flexibility of remote work. Time zone differences can be turned to your advantage, allowing you to offer lessons during hours that suit both you and your students.
Whether you're helping a budding traveler prepare for their next adventure or aiding a professional in expanding their global communication skills, you'll be an online language tutoring extraordinaire.
4) Wellness Coach
If you're an expert in fitness, complete nutrition, mental health, or holistic well-being, you can turn that expertise into a rewarding remote career. Your daily duties may consist of virtual yoga sessions, personalized meal plans, meditation guides, and motivational coaching. Through video calls, online workshops, and social media engagement, you'll inspire and guide clients on their journey toward a healthier lifestyle.
The beauty of this remote role lies in its ability to impact lives regardless of physical location. Whether you're leading a virtual spin class or providing one-on-one life coaching, you'll be a beacon of positivity and wellness in the digital space.
No matter your skill set, there's a remote role tailored just for you in Australia. Stop dreaming about remote work — go out and get it! For more on the world of remote work, check out our list of the 24 best remote jobs for teachers in summer, or our rundown of 39 of the highest-paying remote jobs. Thanks for reading!
This article is part of Buildremote's contributor series. Occasionally, we'll share other people's ideas about running a remote company. If you have a topic you'd like to pitch for Buildremote, send us an idea here.