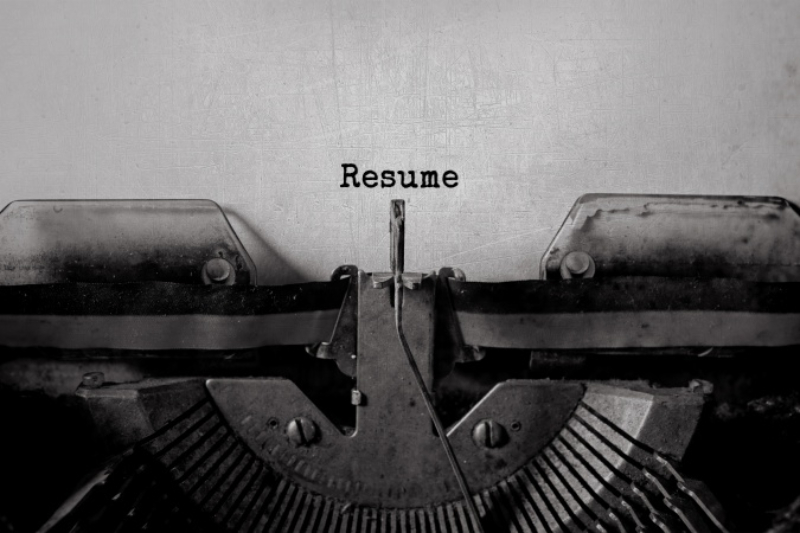 The world is changing. While remote jobs were something exclusive and rare for previous generations, today they are a common practice.
The benefits of working from home are obvious. There's no need to spend time getting to and from your workplace, and you get a much more flexible schedule with no designated dress code. But there are downsides, too — like the distractions that get in your way at home and ruin your focus.
Nevertheless, because of the pandemic and other global issues, remote jobs have become essential for many people. And while searching for a remote job often follows a similar process as an in-office job, there are some changes you can make to your resume to increase your chances of landing the role you want.
With that in mind, here are five resume writing tips for remote jobs.
Consider the "seven-second" rule
It is stated that recruiters usually spend six to eight seconds reading a single resume in their stack. Let's meet in the middle and call it a seven-second rule. Do you want to be noticed by a recruiter? Make sure to emphasize essential details about your professionalism.
Everything in your resume that might be considered boring or irrelevant is a prescription for failure. Exclude these things; instead, fill your resume with a depiction of who you are: a professional looking for a remote job.
Include these essential details:
Your first and last name.
Contact information.
Your experience.
What job you are looking for.
A summary section usually contains a short description of your profession. But you should throw that category out; the recruiter knows very well what profession you are after. Instead, write a couple sentences about why you're the perfect candidate for that position.
Do not be stressed by the amount of counterintuitive rules to follow while writing a job-landing resume. But if you think the task is too difficult for you, you can always get help with changing a career. Put your best foot forward — after all, it's your future employment at stake.
Display your achievements
Employers judge your professional level by looking at your previous work. These are your achievements, and you should format them correctly. Do not write generic or vague sentences like, "I've been writing blog posts for some time over the last couple of years." Your achievements should contain numbers, names, and other tangible items that recruiters can use to evaluate your level of experience.
Here is the correct way to show your achievements: "I wrote 700 articles for [this and that] social media marketing blog over the period of three years, which increased the traffic on their website to [the amount] of visitors per month."
Use the above template for any work you have done to show your future employer the exact figures.
Emphasize your skills
Modern remote jobs demand specific types of skills. Soft skills like communication, self-motivation, and flexibility are essential for remote work because you have to go the extra mile to keep in touch with the relevant people involved in your working process. You may also need to prove that you can progress with your tasks without constant supervision. And finally, you should be able to work around the various unforeseen circumstances that are waiting for you at a remote job.
But your hard skills are even more important for this category of employment. Skills like specific software knowledge, confidence with technology, and the ability to understand how the internet functions are hard to teach, which is why recruiters pay special attention to candidates who come equipped with them.
Tailor your document to the job you're seeking
Fine-tune your resume with a specific company in mind. You can't just write a "one and done" resume because recruiters will immediately recognize generic submissions. Explore your future company. Read their demands and expectations, and understand their problems. Try to think like you're already their employee and design your resume accordingly.
Place the keywords that are relevant to their work. If you lack the confidence to tailor your resume, consider something like UK.CareersBooster.com.
Your remote experience matters
If you have worked remotely before, ensure your previous experience is apparent. Your future employers will be glad to see that you are confident in this working environment. Describe the challenges you have successfully overcome, so the recruiter will see that you have no issues working remotely.
Final words
Between your professional skills and good employment is a tight spot where your resume gets you a job. You should take special care to design your resume and make it noticeable. Follow these five simple tips and you'll be on your way to a brilliant remote job.
This article is part of Buildremote's contributor series. If you'd like to share some insights about how you run your remote company, learn more here.