Virtual Coworking: What Is It & Where Are The Best Spaces? (2023)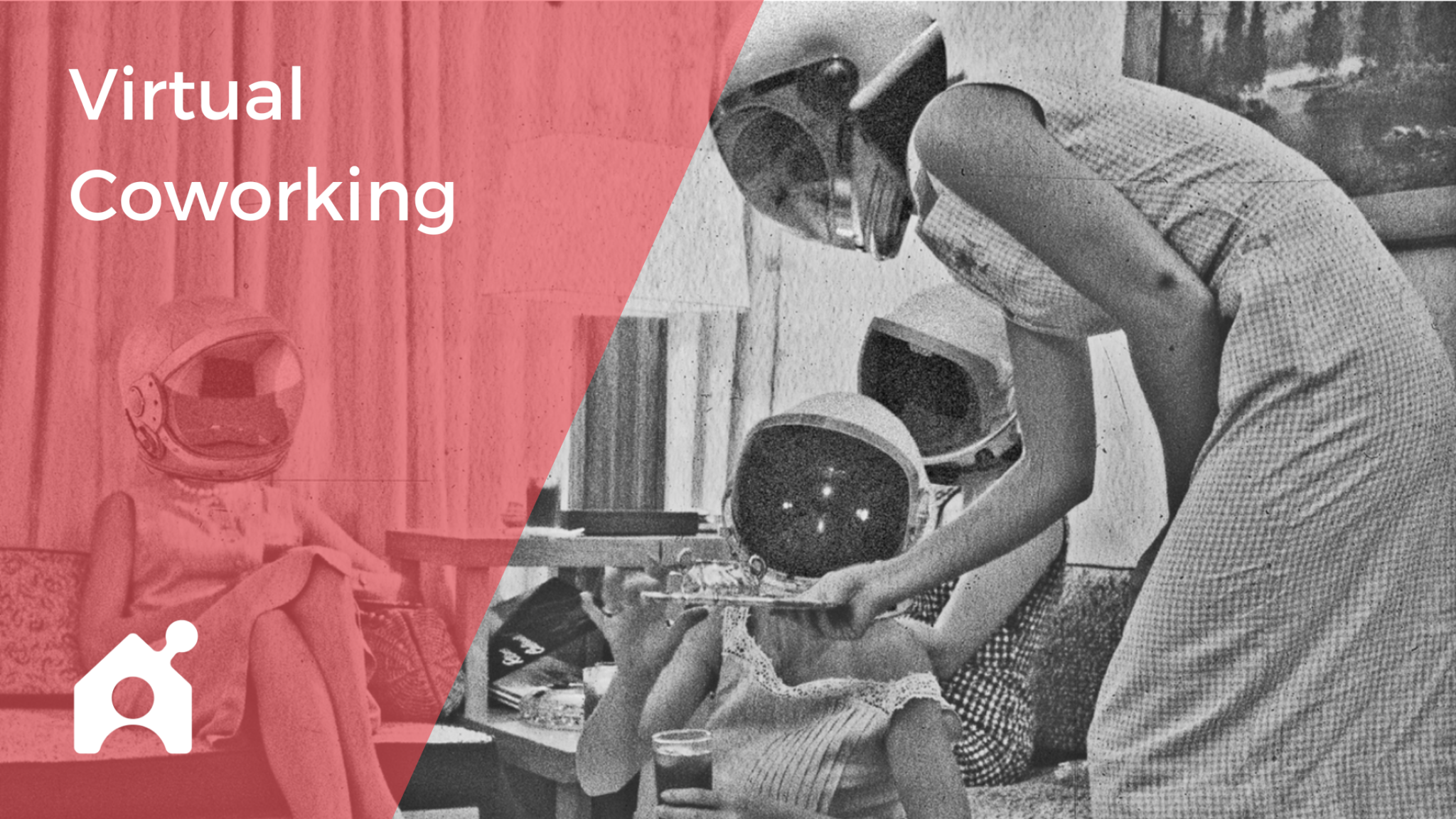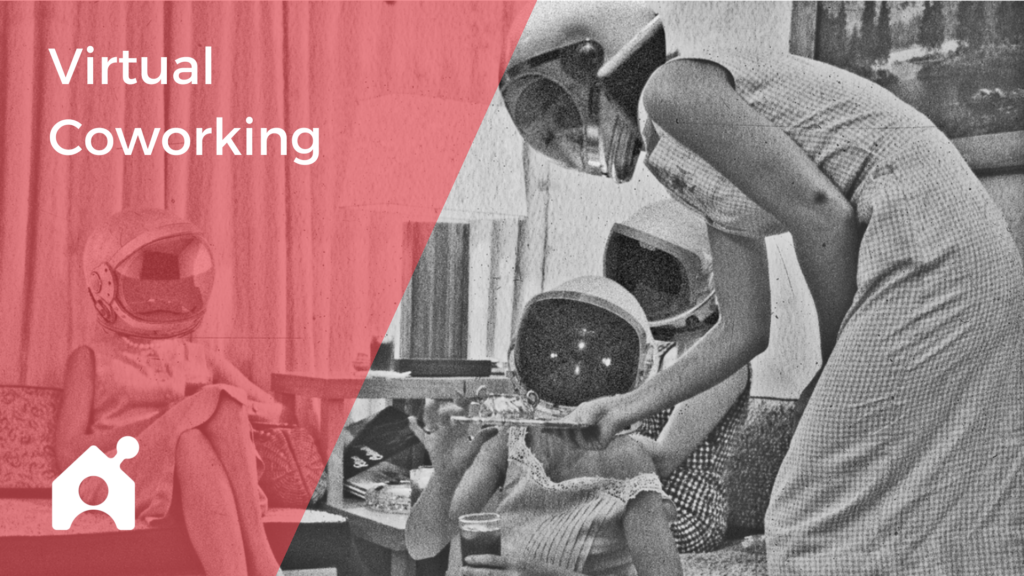 This post was originally written in August of 2022. We added spaces to the list in January of 2023. Then, we updated the post again on May 10, 2023 to remove companies that are no longer operating.
Remote work cuts out the commute and distractions of the office. Coworking spaces provide collaboration and a sense of community (and many more benefits) that some don't get with remote work only, but they're expensive. Then there's virtual coworking: a nascent product idea where people can work remotely but collaborate digitally.
If you're looking for a virtual coworking community, platform, or software tool… we've compiled the full list below.
27 Virtual Coworking Spaces & Tools
Co-work with motivating buddies who keep you accountable & cheer you on, and boost your productivity 200-300%.

3 free sessions per week

Unlimited for $5 per month

Remo is an interactive virtual event platform that empowers you to recreate natural interactions in any type of gathering; from global events to remote work meetings.

Teams: $680/month

Business: $1,560/month


Groove's accountability community helps you get sh*t done, the fun way in on-demand 50 minute focus sessions.

Deskmy is your office desk for working from anywhere, in an immersive space for remote and hybrid teams.

Free

Teams: ​$9 per user/month

Events: $4 per user/day

Full-time co-working buddies for mega procrastinators. We keep you accountable, turbo-boost your productivity and keep you from procrastinating.

Free: 8 free sessions/month



Trial: 3 days free



Subscription: $2.5/hour

Welcome to Arthur. Your team's office space. Fully digital.

Join founders, builders, and operators in virtual co-working sessions designed to drop you into flow.

On a mission to make days better for professionals of all kinds by creating magical workspace environments and experiences. Located in Texas & North Carolina

Virtual Mailbox: $50/month

Common Pass: $150/month

A more human way to gather online.

Free (up to 10 people)

Members: $5 per user/month

Events: $10 per user

Breakroom is the next evolution in remote collaboration – a fully customizable 3D environment built for all your virtual requirements.

Essential: $15 per user/month

Teams: $13 per user/month

Professional $17 per user/month

Enterprise $17 per user/month

Take Control of Your Remote Work Environment

All-in-one collaborative browsing platform for remote teams that want to save time and get work done together.

Individuals: $15 per user/month

Teams: $30 per user/month

A leader in productivity software for professional and financial services.

Professionals: $30 per user/month

We are Grapevine! Our online platform serves to help you and your company host seamless and one of a kind virtual events.

5 attendees: $30 per month

meetingRoom enables enterprise teams to collaborate as a group using virtual reality meeting rooms, from anywhere.

A virtual office where remote teams work and hang out. Kosy makes spending time with your team just as fun & productive as real life.

Modernize your client interaction workflows with your OneStop Client Interaction Hub.

Starter $100 per user/month

Business $480 per user/month

An interactive online office and event space for a distributed world.

Metaverse for virtual parties

Sococo is the online workplace where distributed teams come to work together each day, side-by-side. No matter where team members might be. Down the hall, across campus, or halfway around the world – working in your organization's online office is even more productive than being on the same floor or in the same room.

$15 per user/month

$25 per user/month (unlimited minutes)

Virtual space platform to help remote teams collaborate. Business but fun.

Free

Regular: $6 per user/month

The only team chat solution that incorporates a sense of place and presence.

Free

Startups and small businesses: $17 per user/month

Feel like a team again in your own virtual office.

Free

Seed: $15 per user/month

Business: $25 per user/month

Free (up to 25 users)

Organizations up to 250: $8 per user/month

Work from Anywhere with our latest product suite - WorkInSync

Standard: $2.50 per user/month Professional: $4 per user/month Enterprise: $6 per user/month

Work with documents, get any work done, and communicate in a way that truly matters.

Free

Enterprise: $30 per user/month

Video meeting platform where hosted in a digital space where everyone can move around and participate in creative team activities in real-time.

Free for teams of 8
$30/month for teams of 20
What is virtual coworking?
Virtual coworking (Other names you may have heard are virtual coworking space, virtual coworking community, or virtual coworking platform) is the process of performing work in a digital space with others.
A virtual coworking space is an online environment in which multiple people can collaborate and interact. Since the concept is so new, virtual coworking could mean different things to different people. Here are some of the different uses of virtual coworking:
Connect virtually with another person to hold each other accountable for work you plan to get done
Connect virtually with a community of people who share a common interest (like remote work or solo entrepreneurship)
Set up a virtual office space with meeting rooms, common spaces, and avatars
See Also: How To Improve Your Remote Employee Engagement
What are the best free virtual coworking spaces?
If you're a solo-entrepreneur or remote worker looking for the benefits of a coworking space online, there are plenty of free options. I recommend the following free virtual coworking tools for depending on the use you seek:
Focusmate for peer accountability: You get three free coworking sessions per week
Deskmy for teams of five and under: A virtual office space with avatars, meeting rooms, and common areas
Bramble for virtual worlds: For 10 people or fewer, build virtual spaces for your headquarters, conferences, or events
Defunct Online Coworking Spaces
Virtual coworking is a new type of tool and industry altogether. Add on top of that, work-from-home requirements during Covid forced a new wave of innovation in online collaboration. But the reality is that many of those early online coworking space companies won't last. The use case is still being proven.
We used to have multiple online coworking spaces listed here that are now out of business. Here they are:
My Focus Space
VirtualOffice.Team
Pesto
MyWorkHive
Knock HQ
Wonder.me
Wurkr
When you go to choose a virtual coworking space, make sure to factor in the potential longevity of the company to your decision.
Thank you to Maciej Klepaczewski, the founder of WorkMode, for pointing out this trend to me and providing the research on defunct companies. WorkMode is listed as one of our virtual coworking spaces to check out.
Did we miss a virtual coworking space you like?
Tweet @buildremote with your recommendation. We'll take a look at the virtual coworking tool or community, then include it in our list if it's a good fit. We're happy to give you credit for the tip.