How To Work From Home With A Baby (& Actually Get Work Done)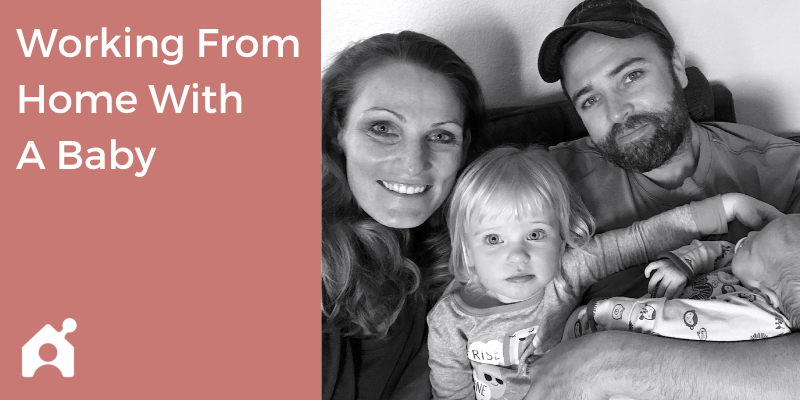 I was pregnant with our first child when I quit my corporate job and joined my husband in the work-from-home lifestyle. This was pre-COVID years, so it was a somewhat novel approach for both of us to be at home. Little did we know what we were in for, trying to balance our careers, our relationship, and new parenthood…all in a 1,000-square-foot condo.
This article offers some tips on how to work from home with a baby, based on what we've learned over the past 6 years with two kids and two parents sharing the same space, all day long (emphasis on long).
Important note: These tips aren't meant to show you how to work and care for your baby at the same time. Aside from some brief interludes here and there, it's impossible to do both simultaneously without seriously neglecting one. Instead, this article will help you prime your home environment and baby's caretaker (spouse, grandma, nanny, etc.) to keep the little one happy and entertained so you can actually focus and get sh*t done.
Working From Home With A Baby
Ok, now let's get down to brass tacks. Here are my suggestions for the things to buy and do if you're working from home with a baby. Click a link below to jump to the section that interests you most:
Baby Products
You're likely already planning to buy some of these products, but they are included because I consider them must-haves when working from home with a baby.
Play Station Equipment
No, not video games. Wise parents know that a good play station is a place where you can park your baby and, if you're lucky, they'll be entertained for 15-30 minutes. Set up different stations around your house for the baby's caretaker to move them through and engage their little brains.
There are a bajillion options, but our children liked: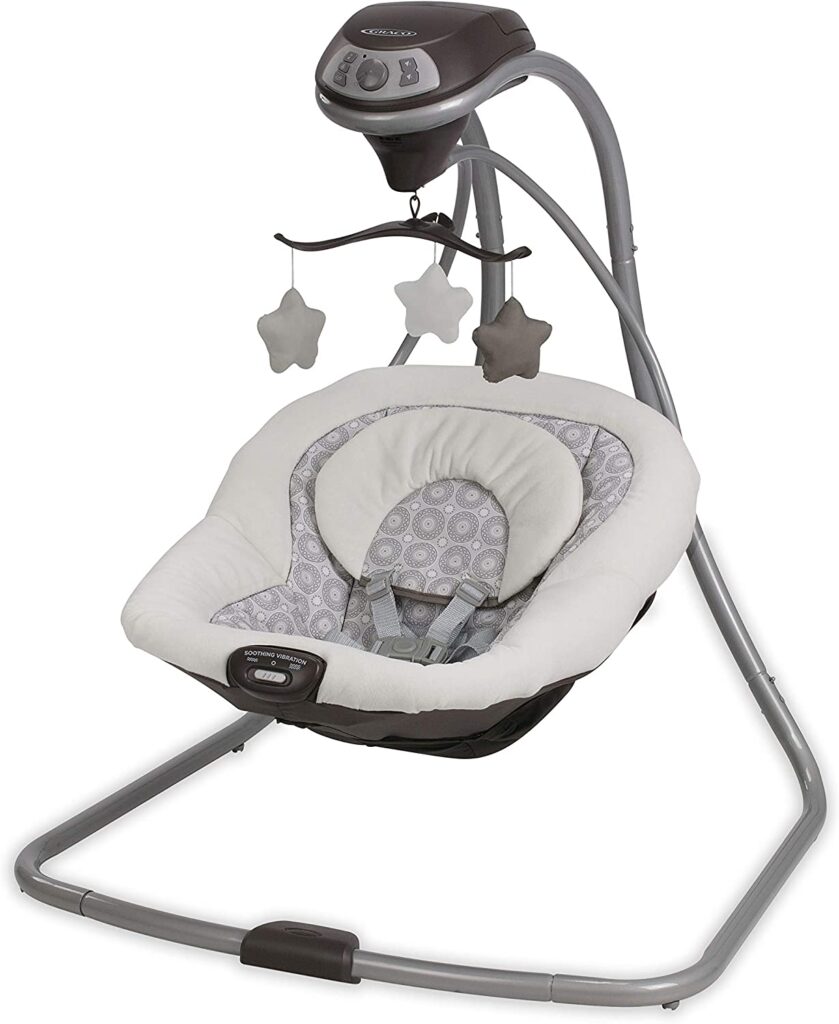 Hot tip: Be sure you know which baby equipment makes noises, whether it's a rattle or music. Having "You Are My Sunshine" blast out during work calls can be tough.
Also, there are tons of ways to equip a "station" that won't cost a dime. I recommend researching some easy DIY sensory toys for babies—it can be as simple as giving your baby an Amazon box or some fabric swatches to play with.
Monitor
If you work from home (or are concerned with privacy), you can skip the monitors with internet connectivity and choose one with a closed video feed. We used the Infant Optics DXR-8 Pro and really liked it. I would recommend having a video, versus just audio, monitor—there were many times I had the monitor on mute during a meeting and could visually check in on my baby as she napped.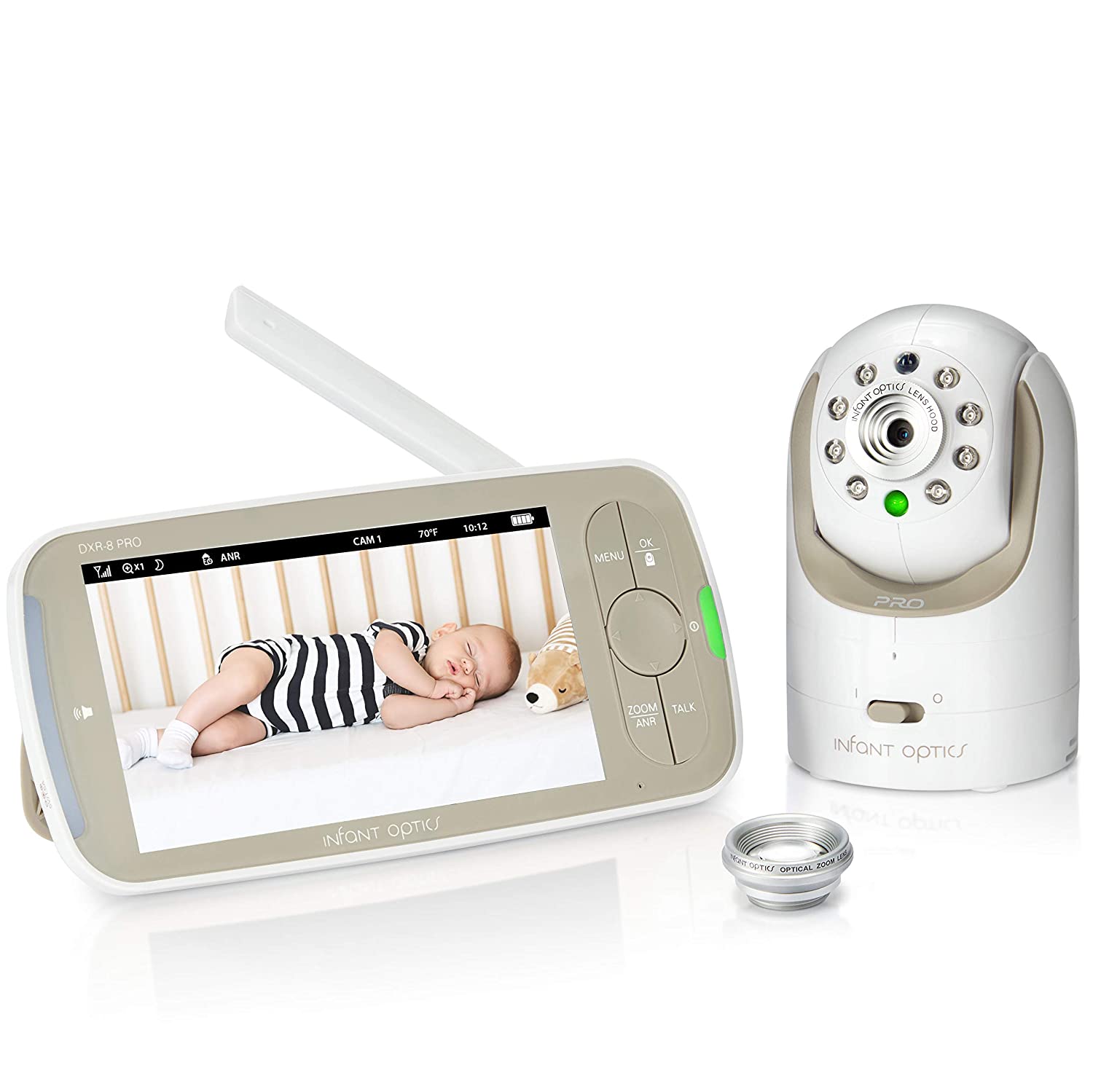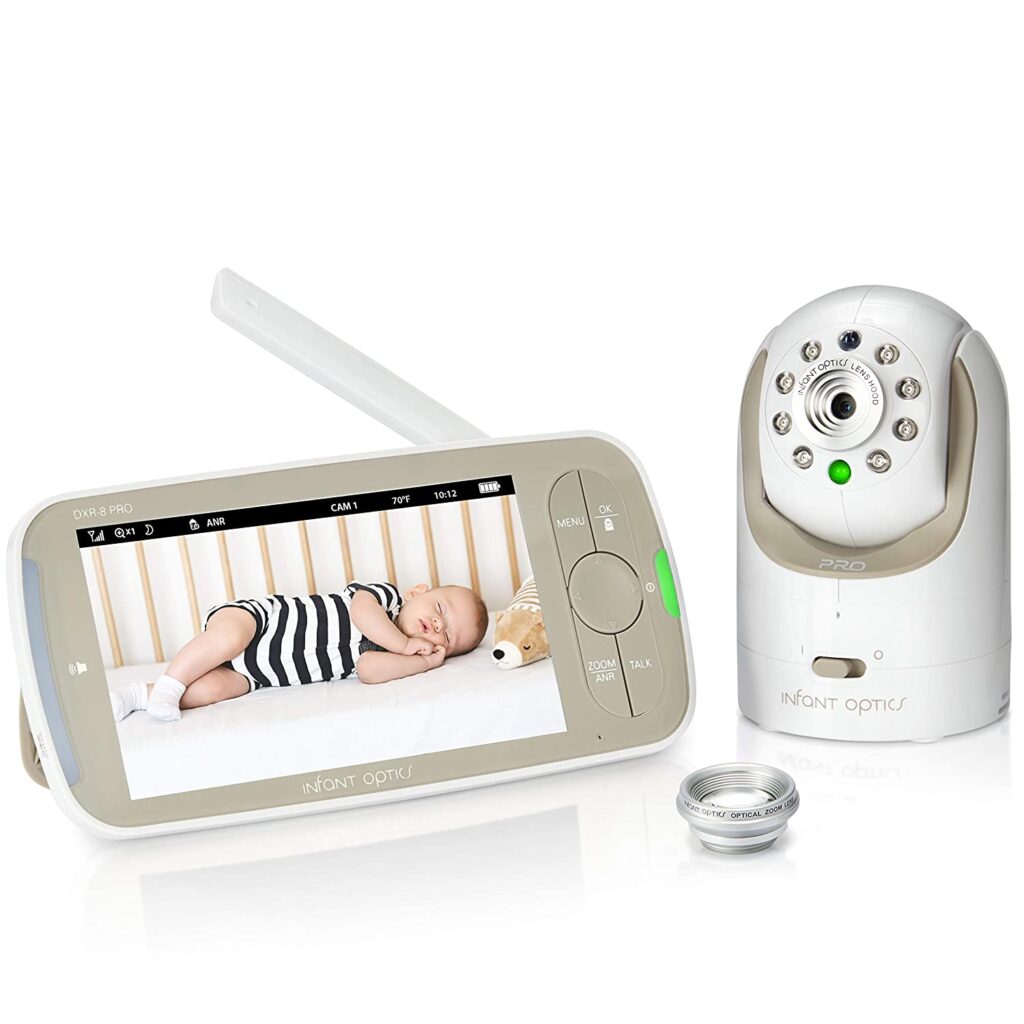 White Noise Machine
Especially when you're working from home with a newborn or younger infant, nap time and work time will overlap. Help your babes sleep through conference calls or the loud clacking of your keyboard with a white noise machine. We use the Hatch Rest noise machine and night light, which you can control via a smartphone app. This will also help you with sleep training (see Unsolicited Advice section).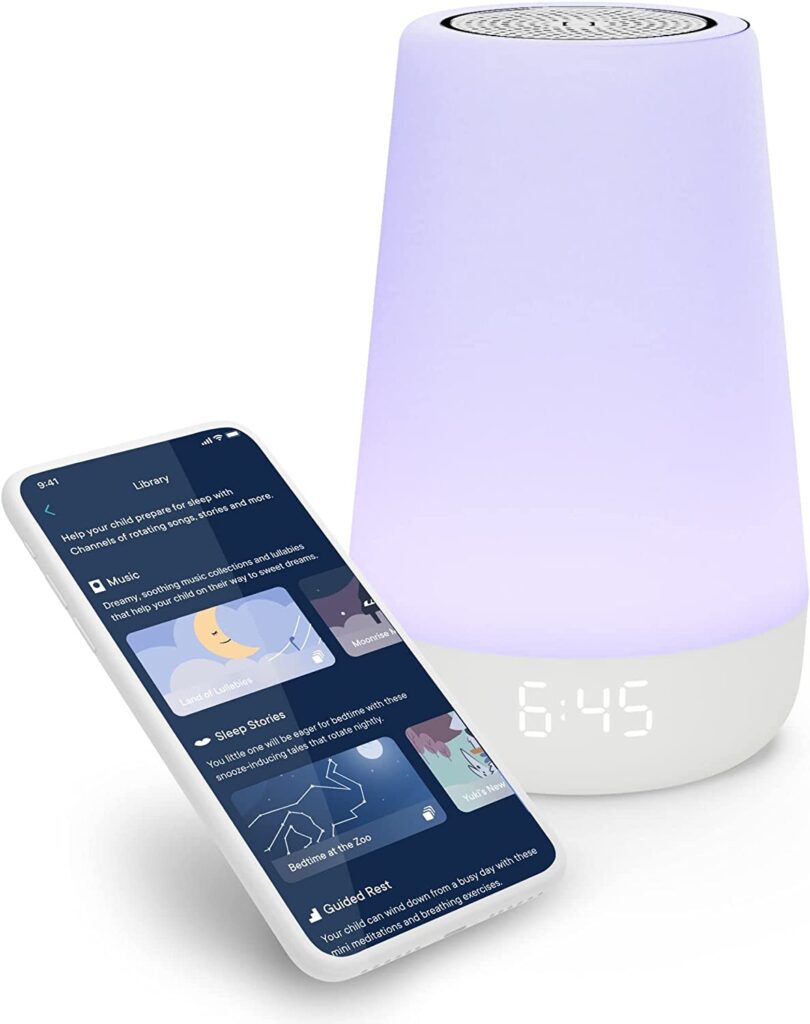 Breast Pump
It's a myth that all work-from-home moms can ditch the breast pump. Some can, but others aren't able to breastfeed or have a schedule that doesn't allow them to take nursing breaks. The benefit of pumping at home is that you can let it all hang out—it's inevitable that you'll end up answering emails while shirtless. Wearable breast pumps are a great option because they're hands-free and ideally help you stay in the work zone while pumping.
Choosing the right breast pump is a very personal decision and depends so much on what's right for your body. Here are some popular wearables:
A budget-friendly option is to buy a breast pump bra like this one that can be used with your standard non-wearable pump. Just make sure the bra is compatible with your breast pump brand—some brands use oddly sized bottles that will jostle around without the right bra.
Baby Gate
Once your baby starts crawling, you'll likely need some gates to keep them out of work areas. Small gates will block stairs or office doorways, or larger gates can help you protect your equipment (for example, you can gate your desk to keep your computer mouse from becoming a teething ring).
Work Products
All of these items have helped us improve our office environment and stay focused on our work, instead of the baby in the other room.
Anyvoo Background
Anyvoo is a physical video meeting backdrop that looks very professional and does a bang-up job of blocking the chaos happening behind you from view. The virtual Zoom backgrounds are OK, but they pixelate as you or things behind you move. They don't solve the issue of hiding your homelife in video meetings.
Above is a picture of my husband's Anyvoo backdrop that goes behind him for video calls. My company logo is on the other side, so we can simply flip the backdrop as needed.
If you are trying to block your baby barrel-rolling by a door or piles of dirty laundry covered in spit up, an Anyvoo backdrop is the way to go.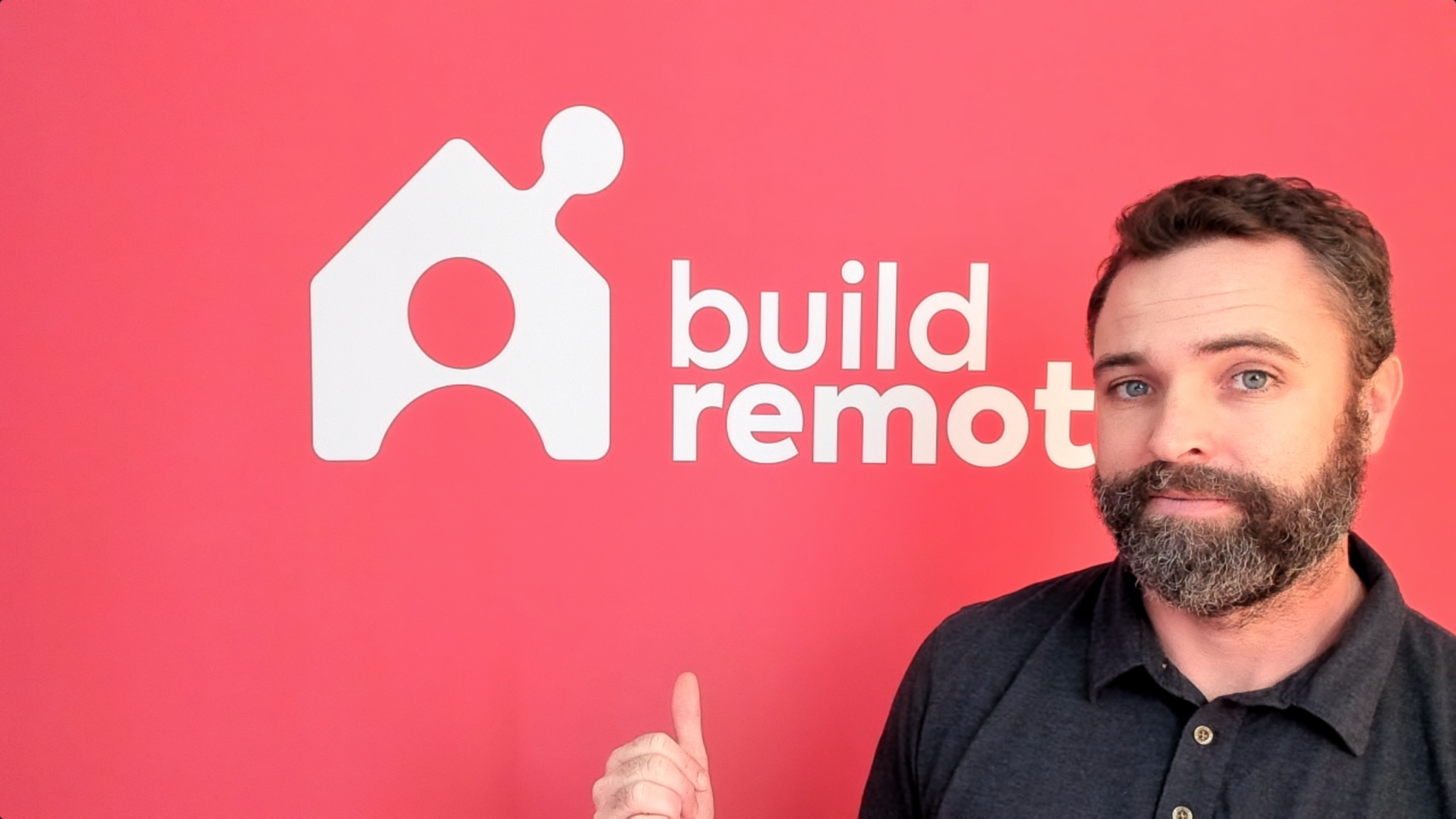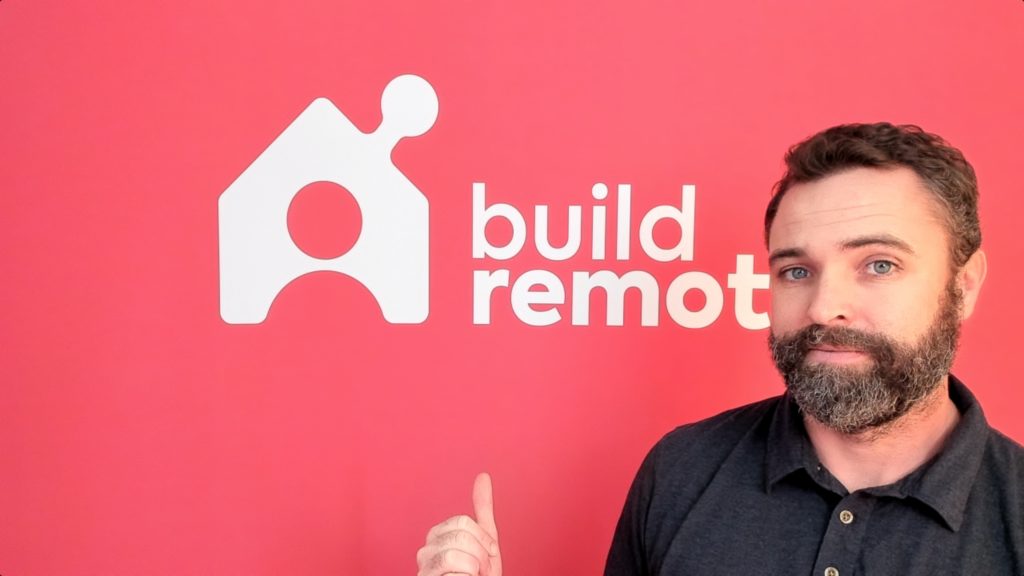 Check the price of your customized Anyvoo here.
AirPods
There are two issues with background noise in an online meeting:
Other people hear your background noise (your baby) and it's distracting to them
You hear your own background noise (still your baby) and it's distracting to you
Noise-canceling headphones help to solve #2 above. I was a late adopter of AirPods, but I bought some for my husband and then caved and bought some of my own. I have to admit…they are amazing. If you use the noise-canceling feature, the background noise virtually goes away.
This is a great way to block your own ears from your own background noise so you can focus. You can buy AirPods (or Bose if you prefer) headphones on Amazon.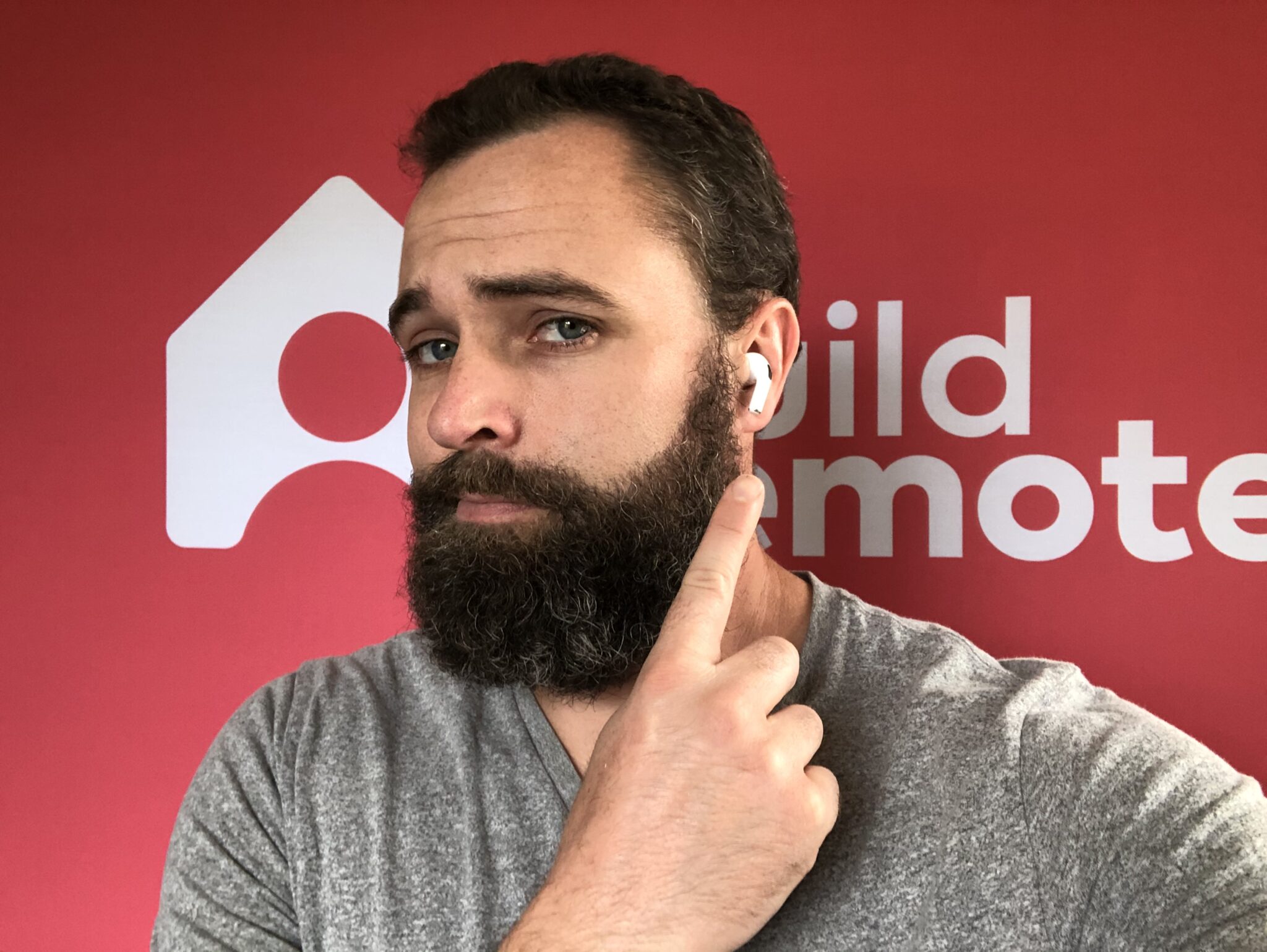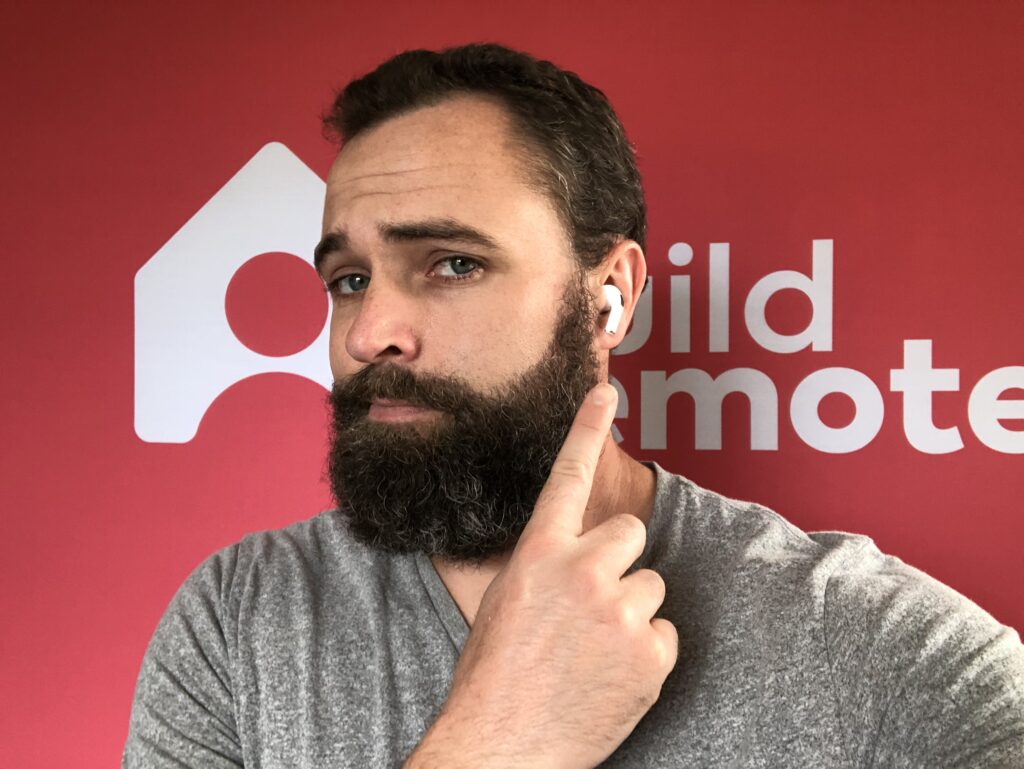 Check the latest price of AirPods here.
Acoustic Sound Panels
Foam sound panels can help dampen the noise within a room and act as DIY noise insulation. In our house, one person is usually in a meeting, one is crying, and one is sleeping. We hung sound panels on our wall (in the office and the nursery) to help mute the noise within those rooms. It also helps reduce echo on video calls.
It looks a bit odd, but was helpful especially during the early years of working from home with a baby. It may not be necessary if you have older kids you can communicate with ("Be quiet! I'm on a call!").
Check today's price on Amazon.

Software Tools
These are free or very affordable technology tools that can help you work and parent from home.
Share calendars with your spouse and baby's caretaker so they know when you are in meetings. (My husband still isn't great at keeping his calendar updated, but that's a different problem.) Ideally, you and your spouse know each other's sched and won't double book meetings if you share a home office. Or, Mary Poppins can view your calendar and take the baby outside or attempt to keep them quiet for important meetings.
Learn more at Google Calendar.
Don't use your home address as a business address (and receive mail anywhere). This product is more for business owners, freelancers, and people who travel a lot while they work. Traveling Mailbox receives your mail and scans it into digital format for you to receive anywhere.
If you need to receive physical mail but don't want to use your home as your business address for privacy reasons, consider something like Traveling Mailbox. This is a service that allows you to get a physical address for your business so you can receive mail. Then, they scan your mail and send it to your email (making it digital, essentially). I use this personally and professionally.
You can learn more about Traveling Mailbox here.

Unsolicited (but Experienced) Advice About Working From Home With a Baby
The advice I gave in the introduction is the most important: Don't work and watch your baby at the same time. Especially as your baby gets more active and mobile, it will become impossible to do both…you won't be able to focus completely on your baby or your work.
That aside, here are my other three recommendations:
Sleep Train
Now, don't gasp and clutch your pearls. Sleep training has a bad rap and does not mean you should throw your baby in their crib and lock the door on your way out. For us, it was about being extremely consistent with our baby's schedule and following the "eat, wake/play, sleep" routine. This was essential because it gave us predictability—we knew when the baby was active and playing (the working parent could plan to take a quick break to give babes a smooch), and when she was sleeping (prime time for meetings). It also gave us sanity because we all had consistent sleep schedules. We used these two books in particular: "Happiest Baby on the Block" and "On Becoming Baby Wise." Baby Wise was our sleep train bible, but beware that it was written decades ago—don't let the outdated cultural/family references throw you, there's some gold in those pages. There are dozens of sleep training methods, so what worked for our kids may not work for yours. But keep trying because the predictable schedule will help a ton with your work-life balance.
And remember, like anything else, you get out what you put in. Consistency is critical with sleep training. You can't half-ass it or it won't stick.
Set A Schedule With Your Spouse
Aside from sharing your work calendars with each other, work-from-home parents should create a schedule to plot out who is watching the baby each hour of the day. This will help you avoid fights about unclear expectations and responsibilities ("Who's putting baby down for a nap?"; Who's clocking billable hours?!"). It also helps you plan your days, such as when the best times are to take the baby to a drum circle, do deep work, or have meetings.For example, below is the schedule my husband and I created for our first child—your schedule does not need to be this detailed; Henry has an Excel-crazed brain. (S) is me, (H) is my husband. I worked part-time in the evenings, while he worked all day. We shared all of the parenting, but you could easily add a nanny or other caretaker to the schedule.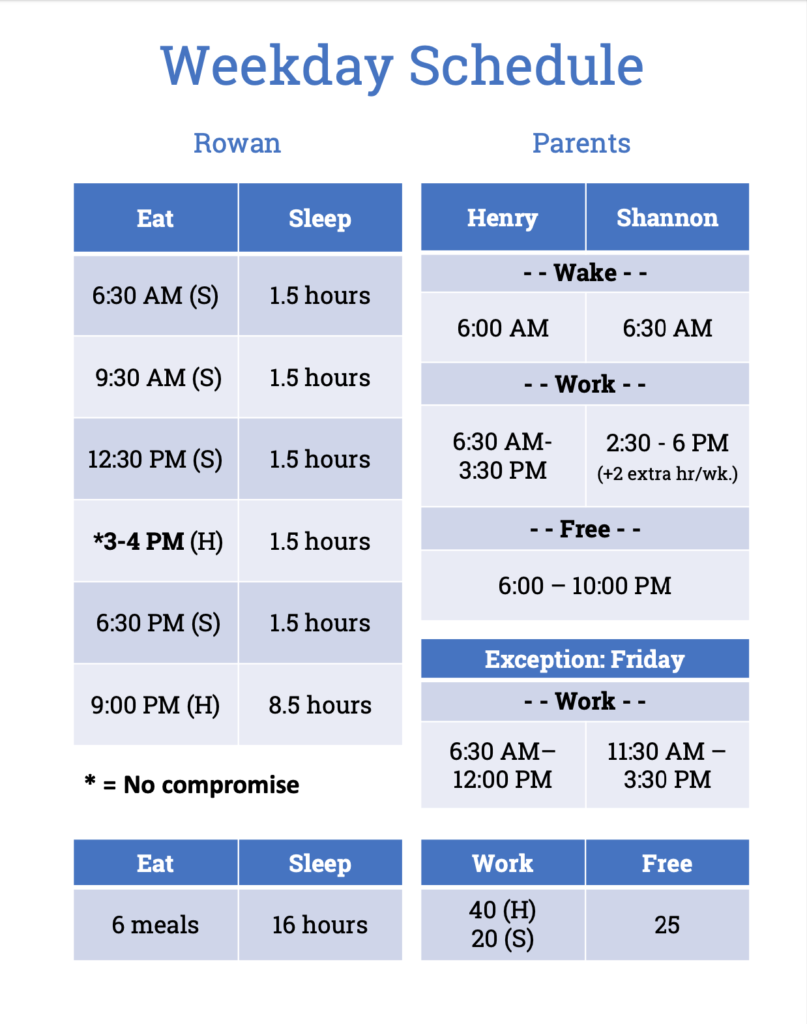 Plan Types Of Work By Energy Level/Availability
This seems obvious, but is something I really struggled to balance during our early days of working from home with a baby. Plan to do deep work for your high energy times when you don't have the baby, and busy work/simple tasks for nap times, nighttime, times you are usually low energy (e.g. right after nursing). Sleep training (#1) and the schedule (#2) will help you gain the predictability you need, and this last one is more about knowing yourself and your brain power so you can be your best at work and parenting.
Don't Worry If You Go a Little Crazy
My last comment is that it's totally normal to go a little crazy. It is wonderful to be at home, where you can be part of all the little moments in your baby's day. But it is also really hard to shut off your parent brain and be an all-star at work when you can hear your baby crying or babbling just outside your office door. And if you're a new parent like we were, give yourself a lot of slack—it will take time to get your daily rhythm down and focus on something besides the fact you have a new tiny human for a roommate.
Hopefully these tools and tips will help you create that separation so you can do both jobs really well.