25 Niche Job Boards For Your Next Search
I'm fascinated by the trend toward niche job boards.
To me, it mimics the trend toward remote work.
We used to work where the work was (near farms, near factories, near cities)
With remote work, we can work wherever is best for us personally
This is a similar path the job market (or talent acquisition market) is heading down.
We used to have to go to newspapers, career centers, and big job boards
With the internet, we can get to any specific niche we need easily without effort
Much like how the jobs became dispersed through remote work, the job boards became dispersed as well. Both of these trends allow us to find what is best for us, not only what's available for work within my city or on a big job board.
Today, I want to highlight some of these niche job boards. I added some of my personal favorites, then I asked my list of contributors to share theirs.
The List Of Niche Job Boards
Flexjobs
⭐️ Most recommended!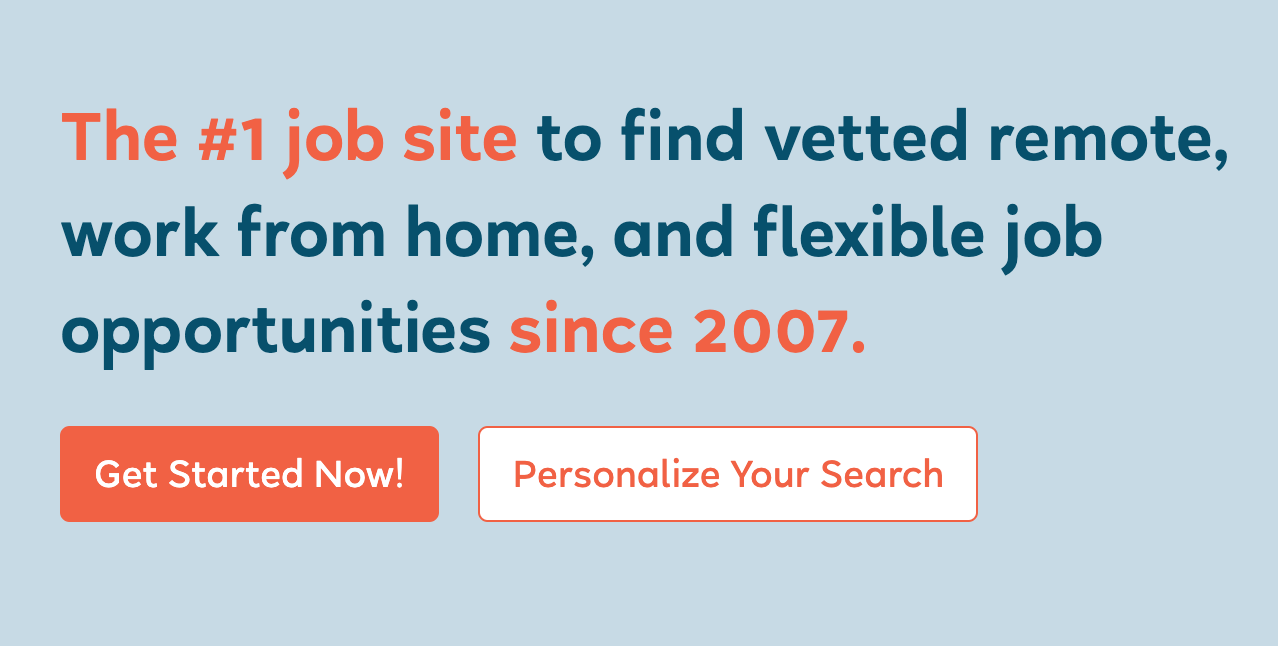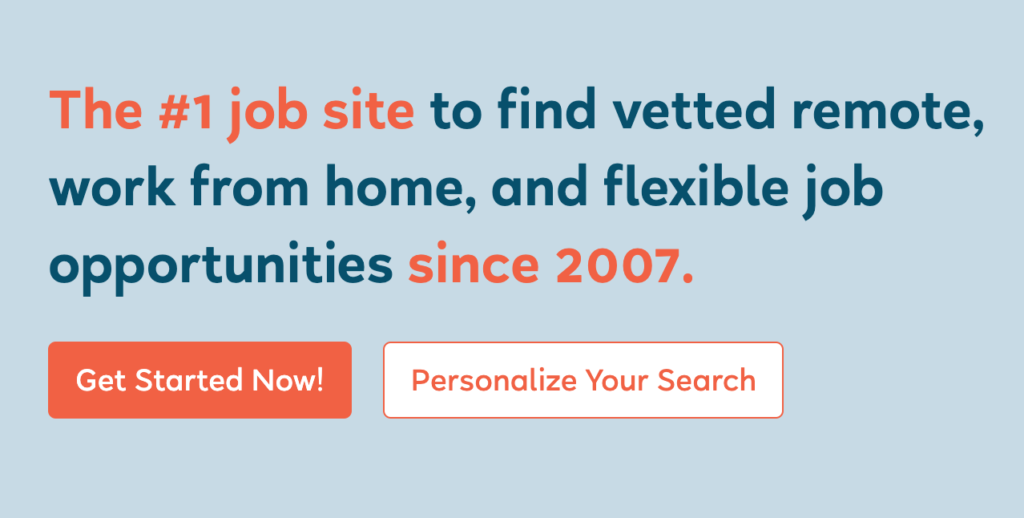 Niche: Flexible, remote jobs
"I was laid off from my full-time job when the pandemic started. As the trend was shifting from physical workplaces to remote working, I was inclined to use Flexjobs, and find a stable job to restart my career. It's how I found my current job."
Thank you to Jessica Kats of Soxy for sharing the job board.
"The factor that compelled me to share this job board is the fact that it offers flexible jobs to individuals all over the world. It eliminates the need to commute and resolve problems for people who are currently facing ripple effects of the pandemic. As compared to its competitors, Flexjobs is a game changer. Even during pandemic, it helped millions of people find jobs for themselves and manage their day to day expenses."
Thank you to Scott Rubzin of Tiffany Property Investments LLC for sharing the job board.
(If you're looking for entry-level remote jobs, Flexjobs is the best place to start, too.)
See Also: The Full List Of Remote Job Boards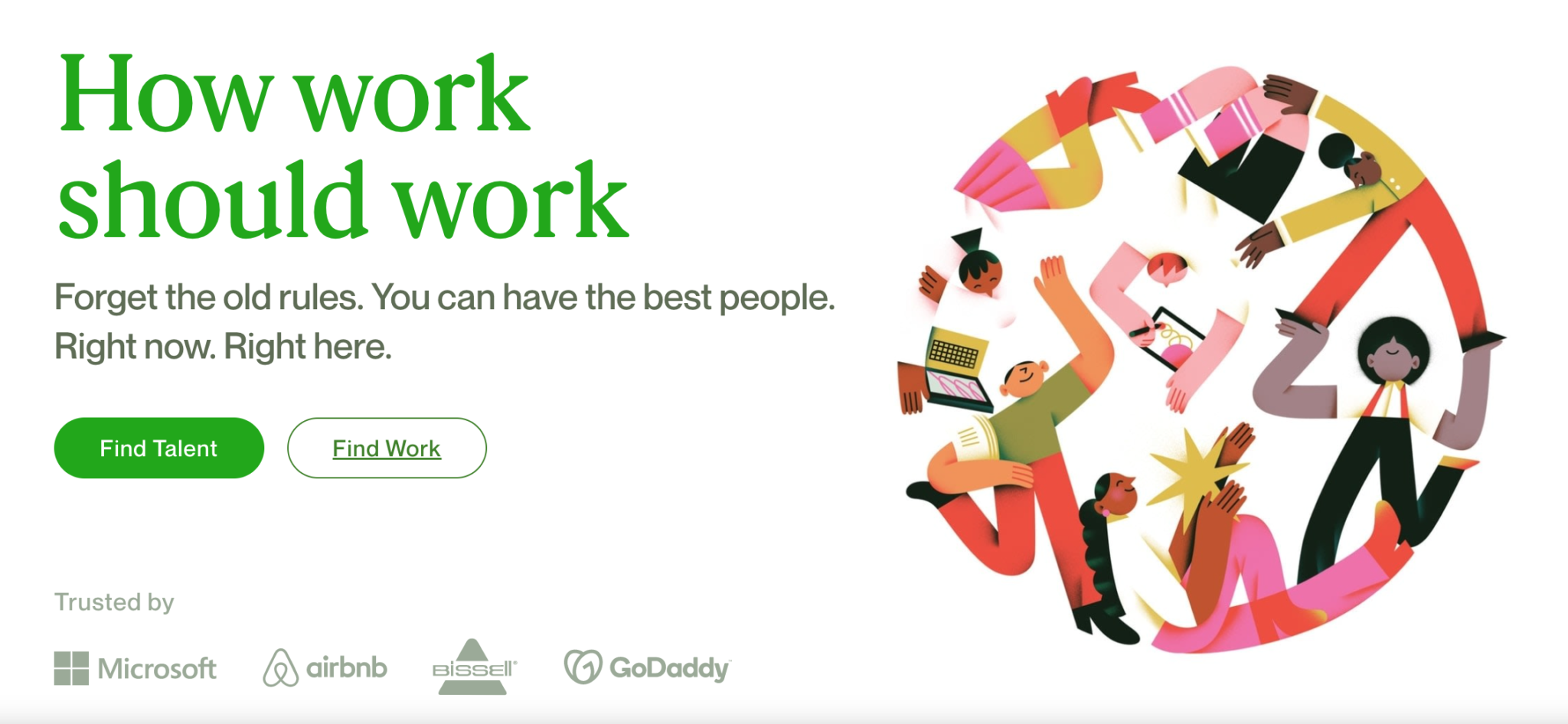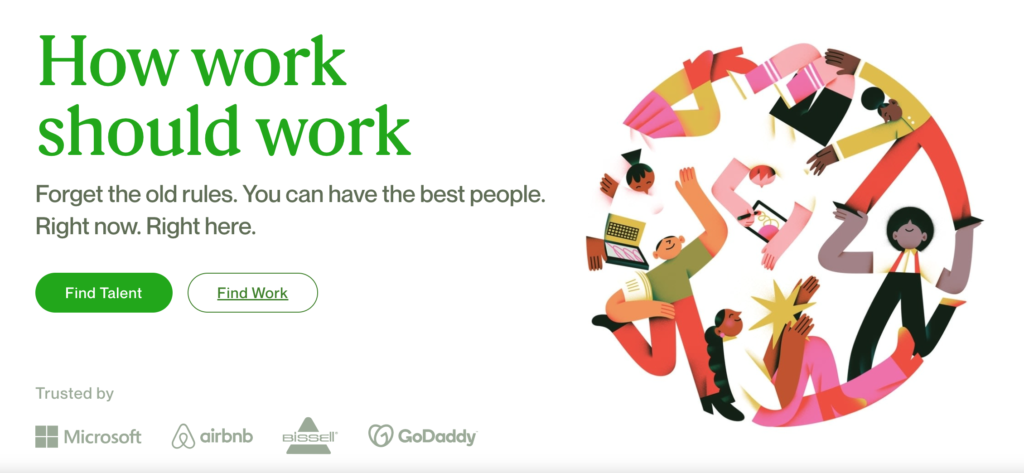 Niche: Projects
Upwork is a marketplace where work happens. People post ongoing or project-based work they need done across all disciplines, and providers can fill those roles. Upwork connects millions of people with freelance work of all types.
Post your profile | Find talent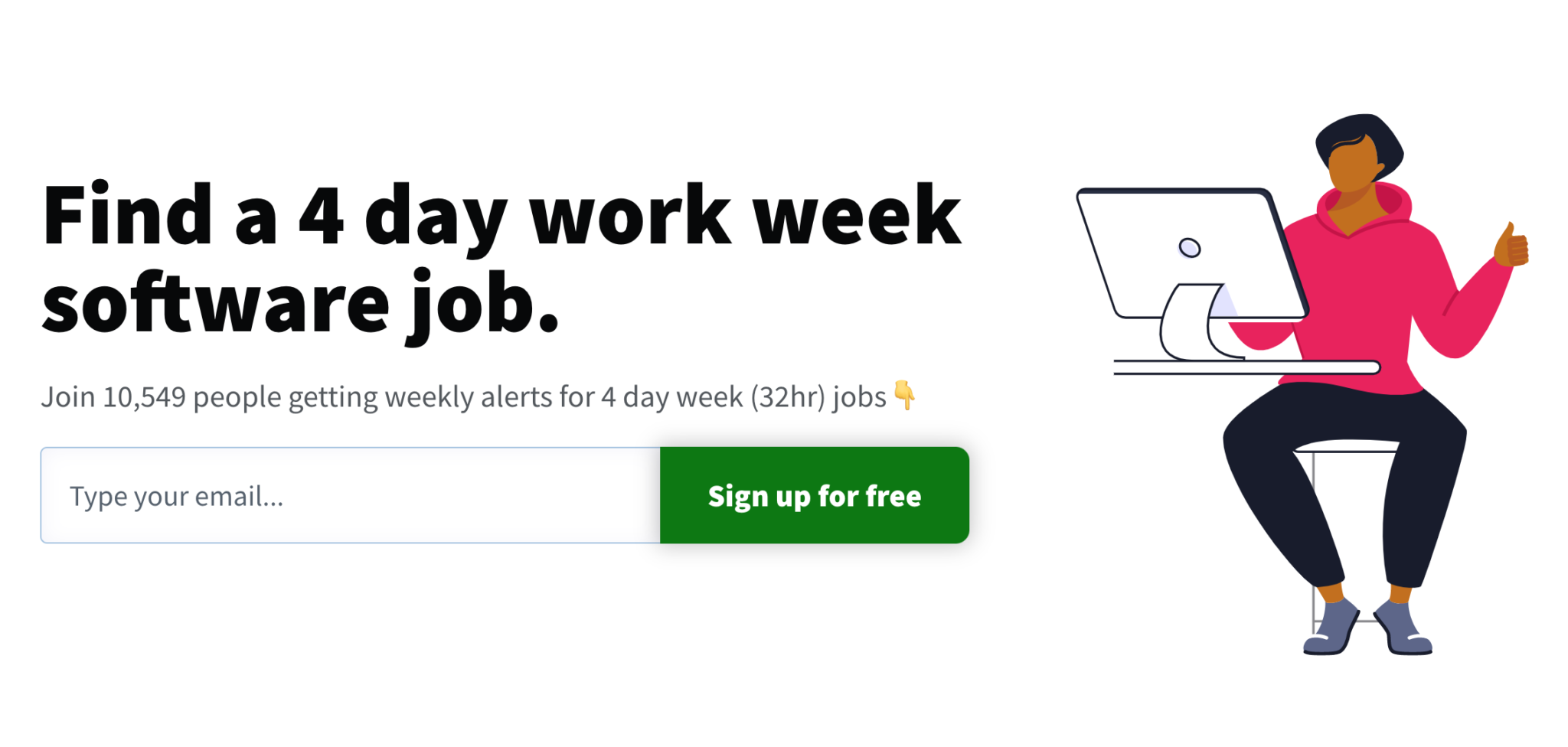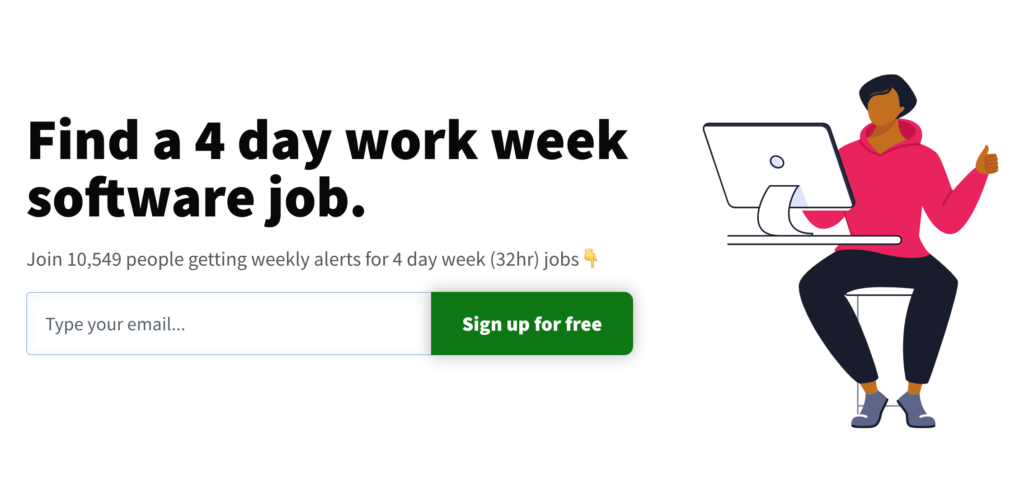 Niche: 4-day work week jobs
This job board is dedicated to remote positions at companies that operate with 4-day work weeks (typically 32 hours). The job board is, surprisingly, loaded with opportunities usually in software development.
See Also: 27 Best Work-Life Balance Jobs


Niche: Remote jobs
"I shared this job board because it provides job opportunities to diverse employees irrespective of their geographic location.The employers also provide flexible working hours and bonuses. Moreover, the jobs posted on We Work Remotely are authentic as companies are charged $299 per job post."
Thank you to Adam Garcia of The Stock Dork for sharing the job board.

Niche: Jobs in Bitcoin
This is the main job board focused on jobs at companies building the infrastructure, services, and community around Bitcoin. You can see all of the Bitcoin jobs boards here.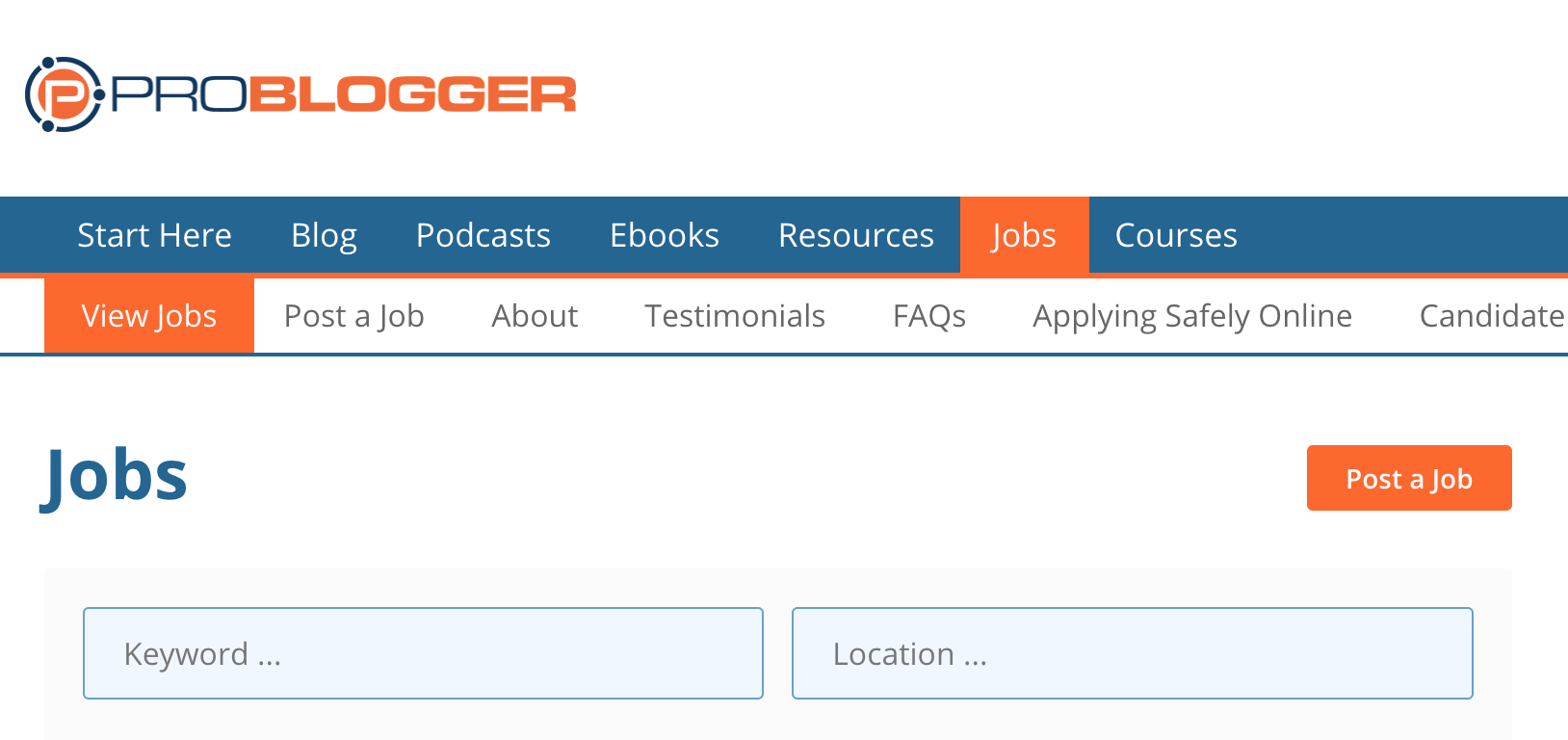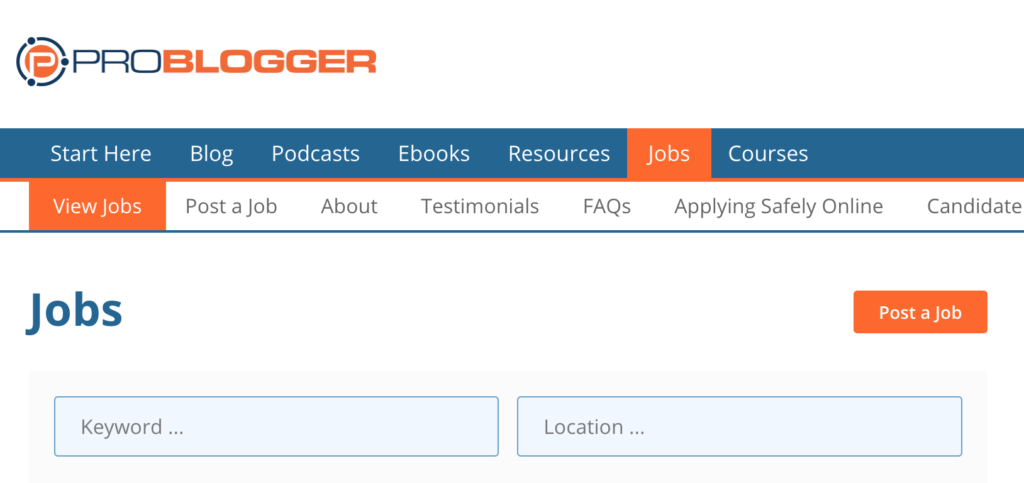 Niche: Writing jobs
"Whenever we need new writers to fill our roles or freelancers for certain writing projects, this is our go-to place. Unlike in generic job boards where anyone can try to pitch and offer work even if they do not have the skill to write, the majority of people who know the site are real writers. When we post a job here, the majority of applicants have good writing portfolios."
Thank you to Ian Sells of RebateKey for sharing the job board.
"This job board is very professional and includes high paying jobs compared to other job boards. You can find blog writing jobs for almost every industry. Depending on your needs you can easily filter through contract based, part-time & full-time jobs. The clients on this platform tend to have big budgets for contract jobs. It's not over crowded like other freelance platforms which makes it easier to find quality jobs."
Thank you to Georgi Todorov of ThriveMyWay for sharing the job board.


Niche: Content marketing jobs
This job board is dedicated to jobs in content marketing. Each job is personally screened by a thought leader in the content marketing space, John Bonini.
Find a job | Post a job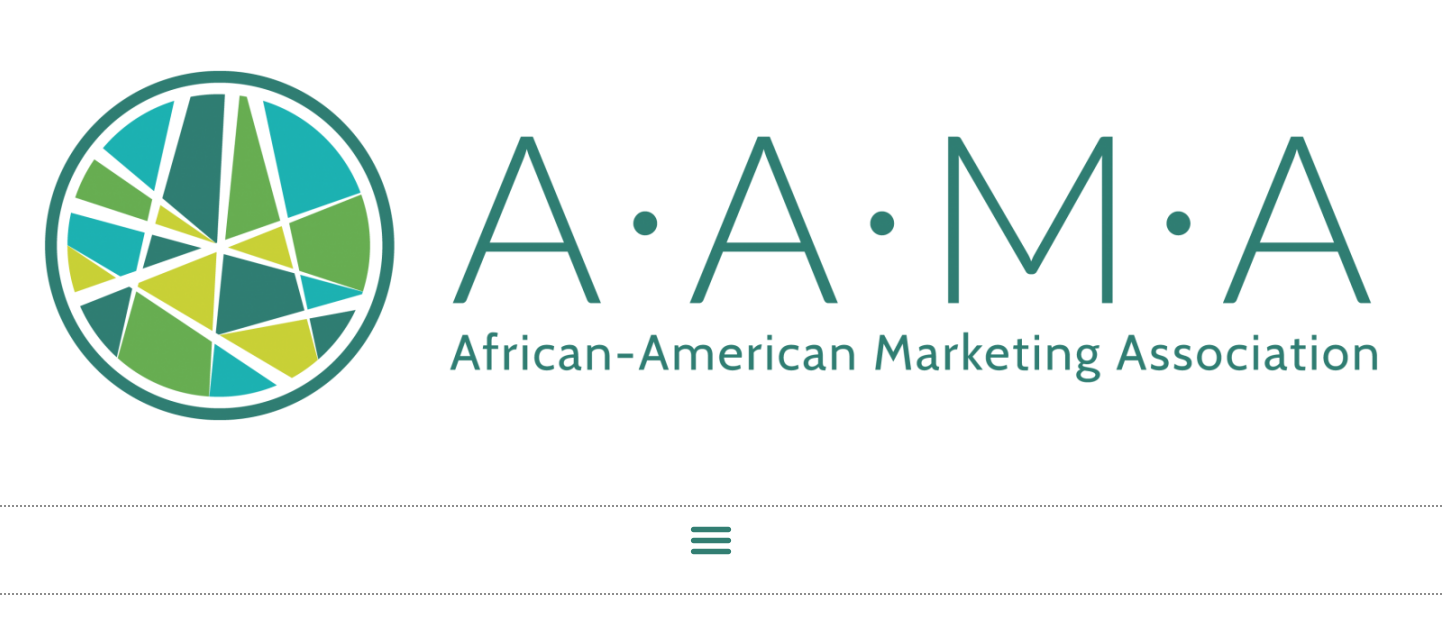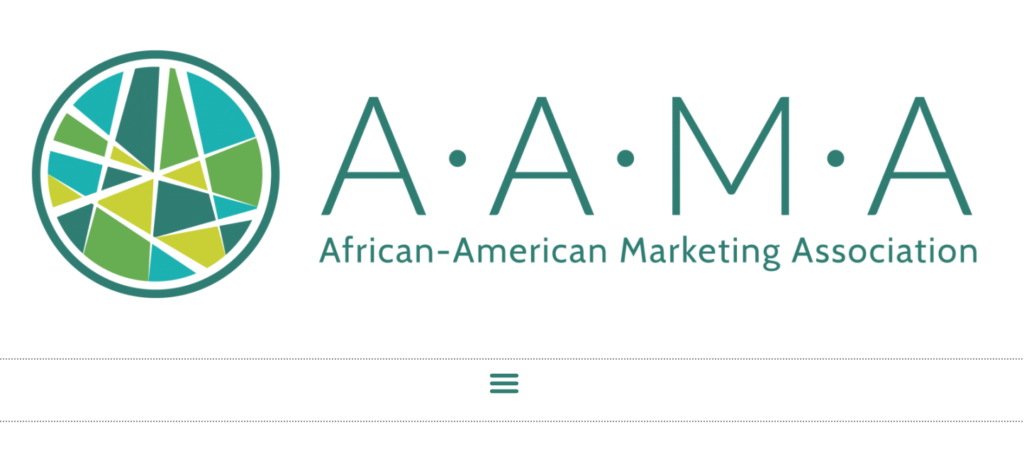 Niche: African Americans in marketing
This job board is the place for Black marketing talent. Companies can post jobs and get access to members of the African-American Marketing Association.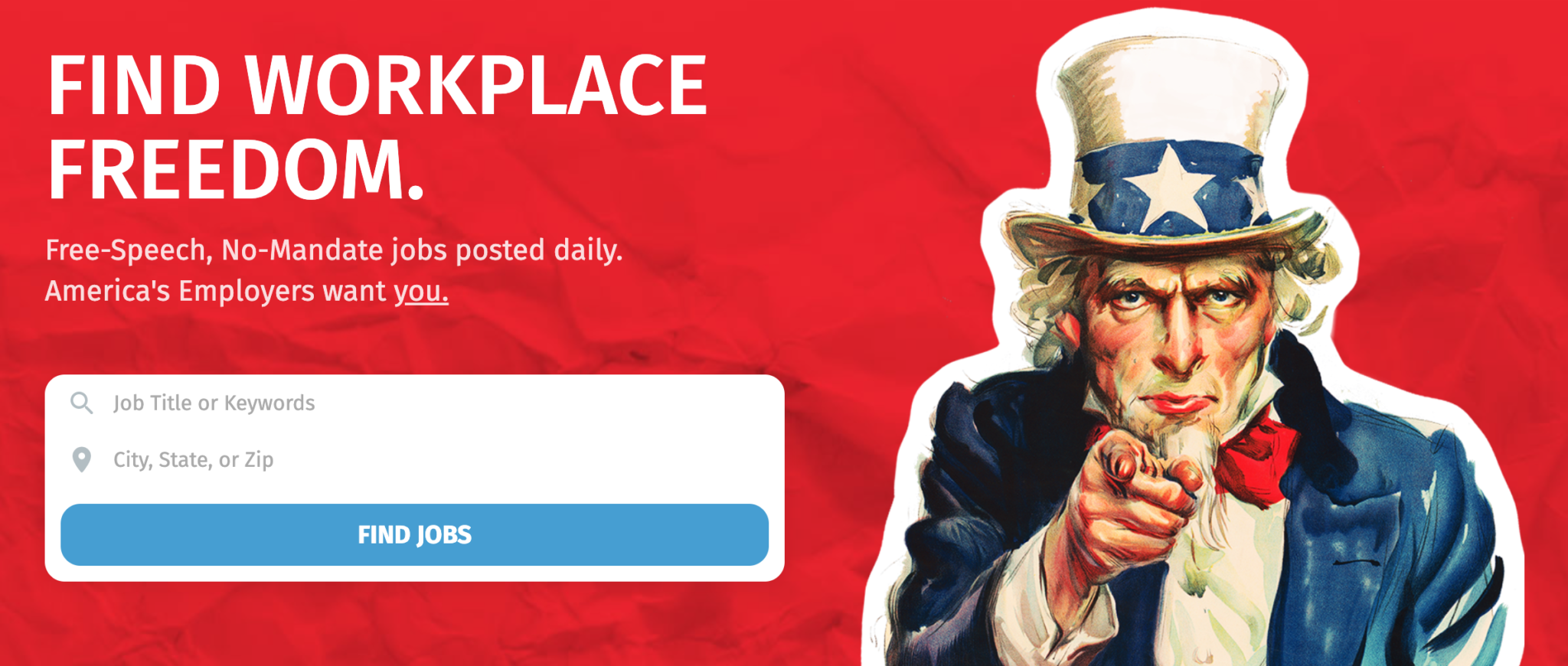 Niche: Freedom & employee autonomy jobs
The growing need for employers who choose to respect their employees' freedom and who value good work over social justice.
Thank you to Andrew Crapuchettes of RedBalloon.work for sharing his job board.


Niche: Jobs in the Middle East
"Bayt is essentially the Middle East's leading job board with the largest amount of freelance workers, businesses, and agencies in the region. Bayt has a little bit of everything, but it is particularly useful for businesses who are looking to hire Middle East's workforce. In my experience, Bayt has plenty of talented workers who are dying to prove their worth, and it's a great platform to hire such people."
Thank you to Becky Brown of ShoppingKim for sharing the job board.


Niche: Customer service jobs
"I'm sharing this job board from the perspective of the employer. It provides excellent recruitment options in the field of customer service. It uses multichannel strategies so that job ads are easily visible to the candidates. Additionally, I can contact potential candidates through the job board's email and text message services. The best part is that it even has an applicant tracking system."
Thank you to William Donnelly of Lottie for sharing the job board.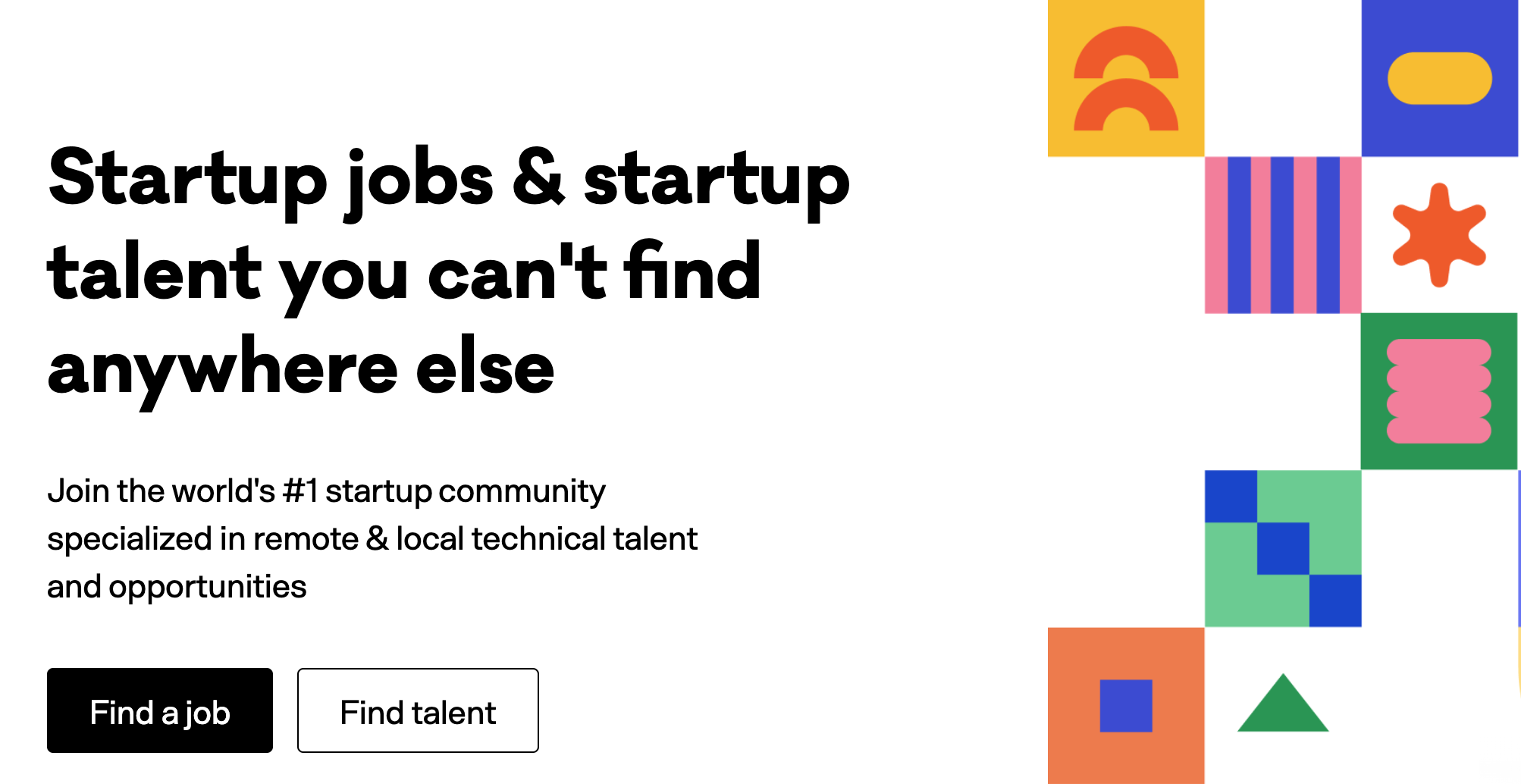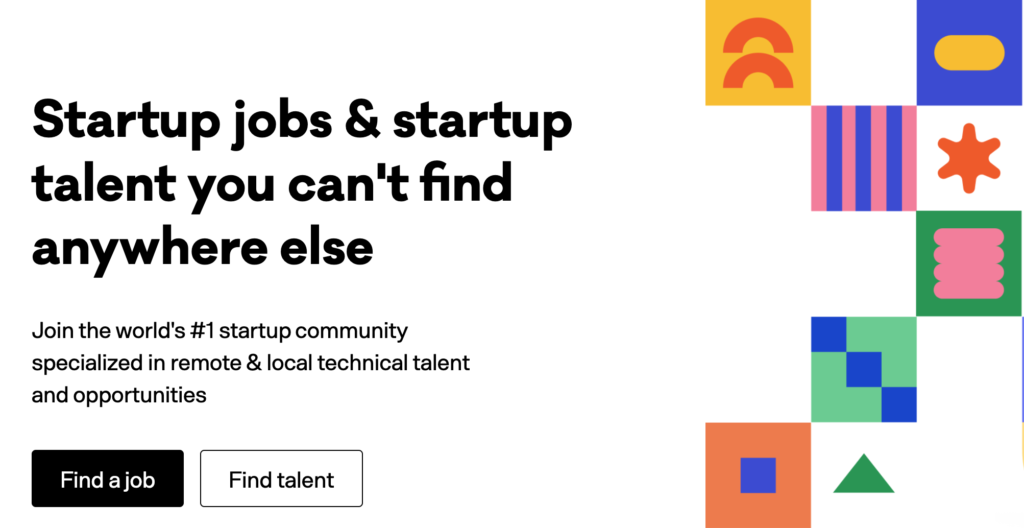 This board is dedicated to jobs at startups of all sizes. There are currently 130,000+ jobs posted.
Niche: Startup jobs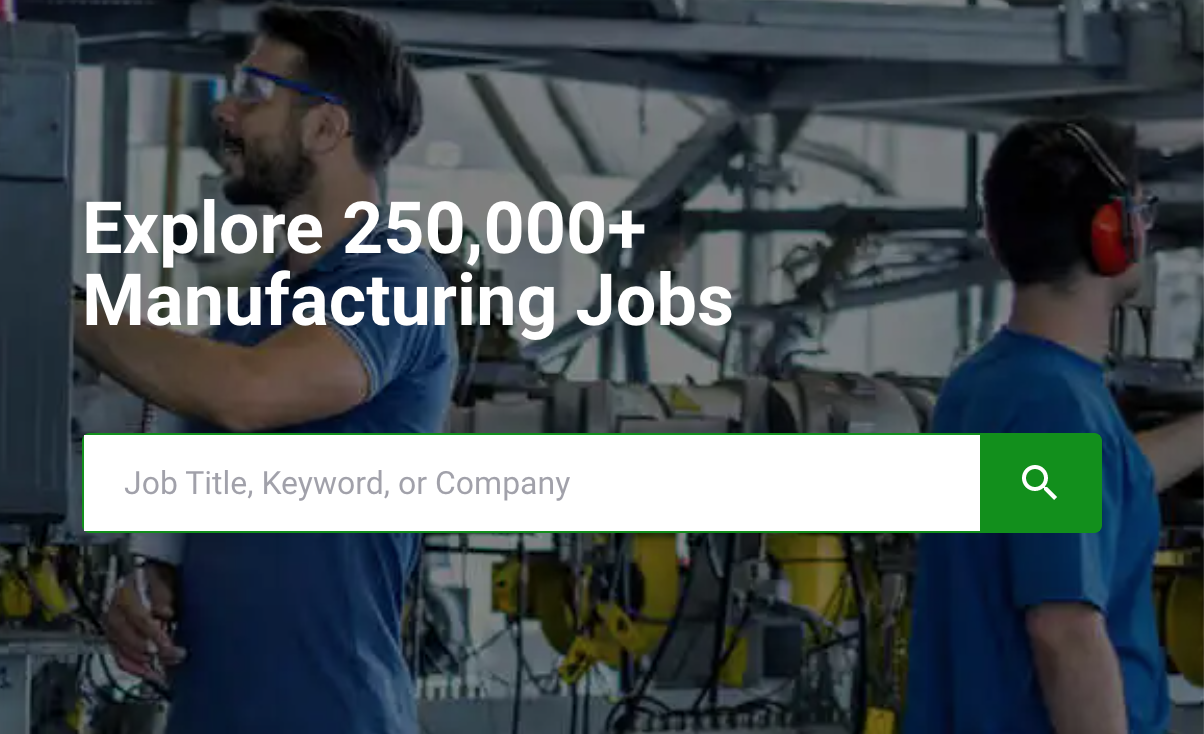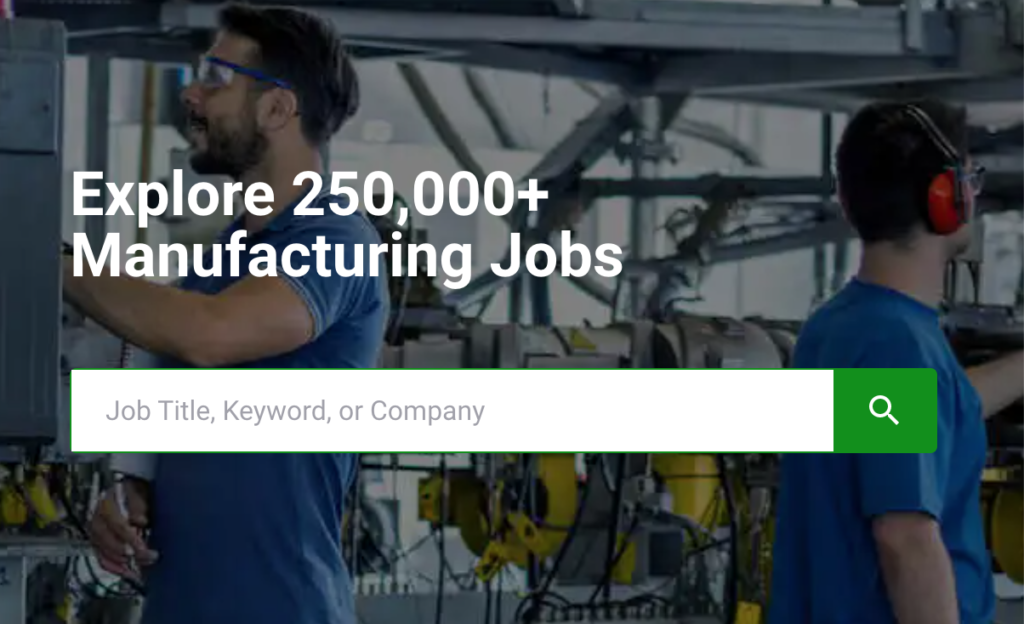 Niche: Manufacturing jobs
"They are tested and trusted by thousands of job seekers and recruiters for manufacturing-related jobs. One can find a job listing for almost every role in the manufacturing industry ranging from machinery assembler to industrial automation."
Thank you to Tony Vangelburg of RayPCB for sharing the job board.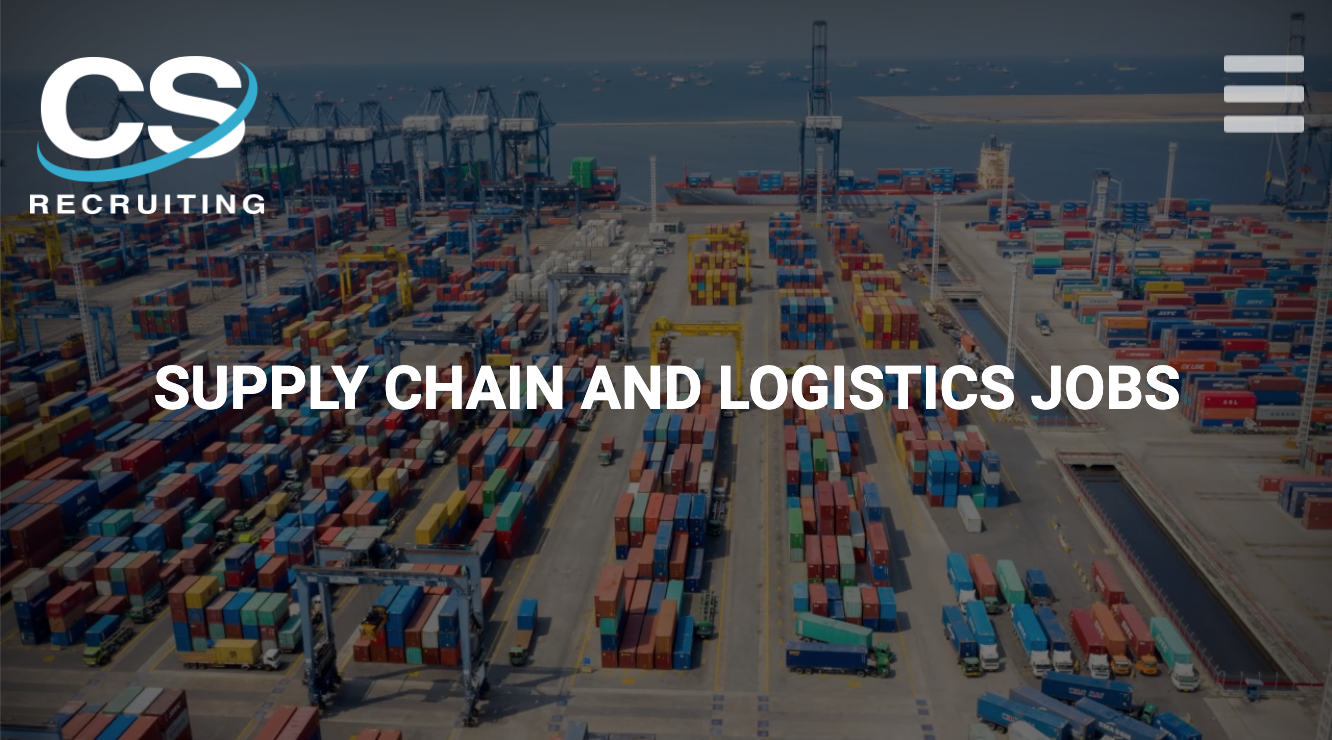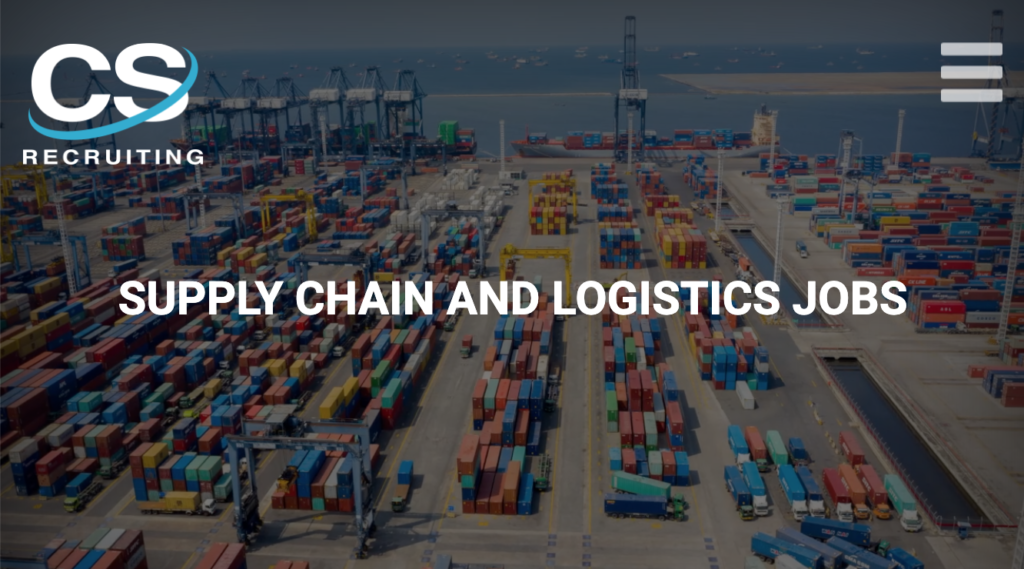 Niche: Supply chain & logistics jobs
"We focus exclusively in this industry niche. Anyone with industry talent can search our job board and feel comfortable using industry specific titles and jargon to see potential matches versus searching a generalized board that might have generic titles."
Thank you to Charlie Saffro of CS Recruiting for sharing the job board.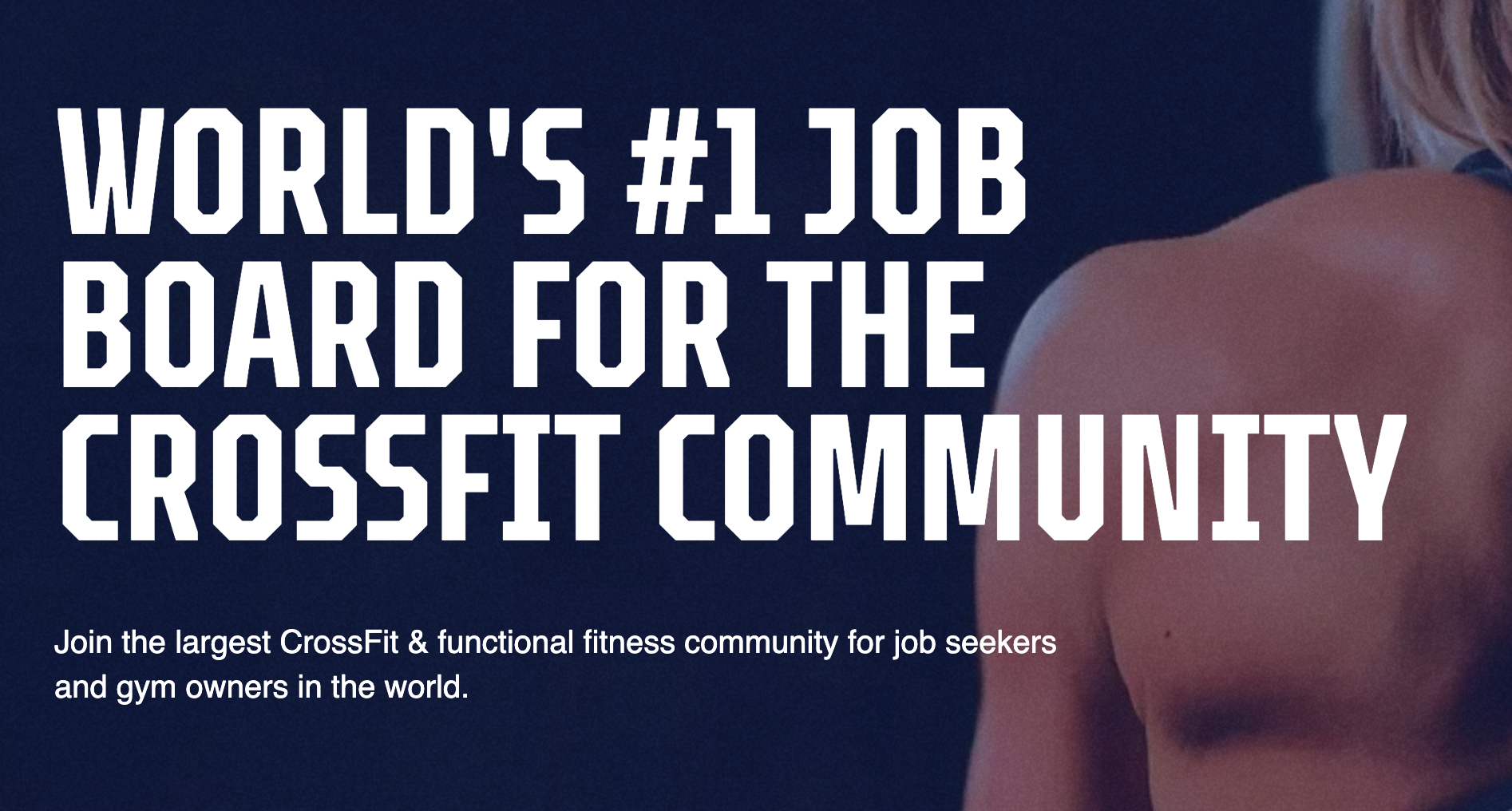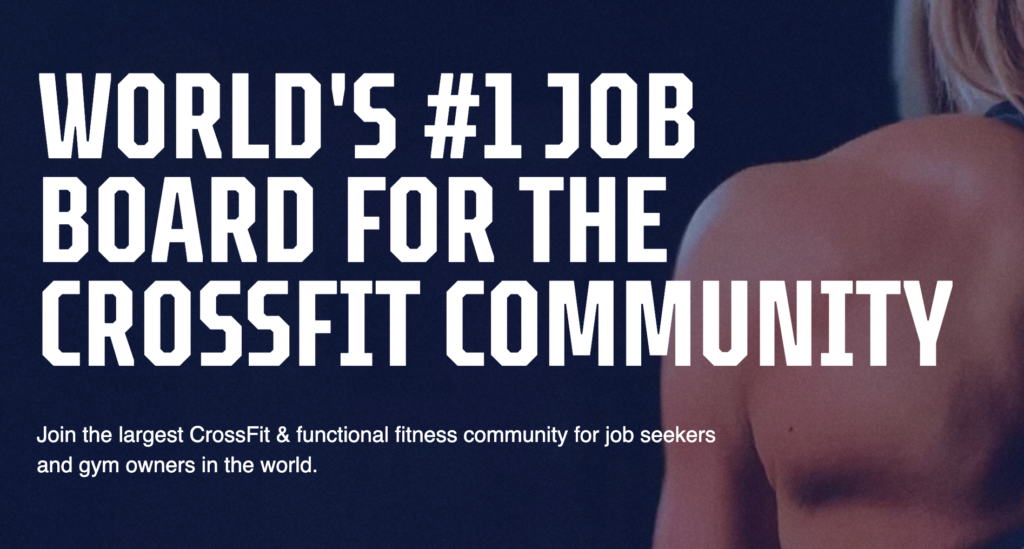 Niche: CrossFit jobs
There are more than 900 jobs currently on the site for people looking in the CrossFit, functional fitness, and gym industry.
Thank you to Klara Dumancic of Investors Club for sharing the job board.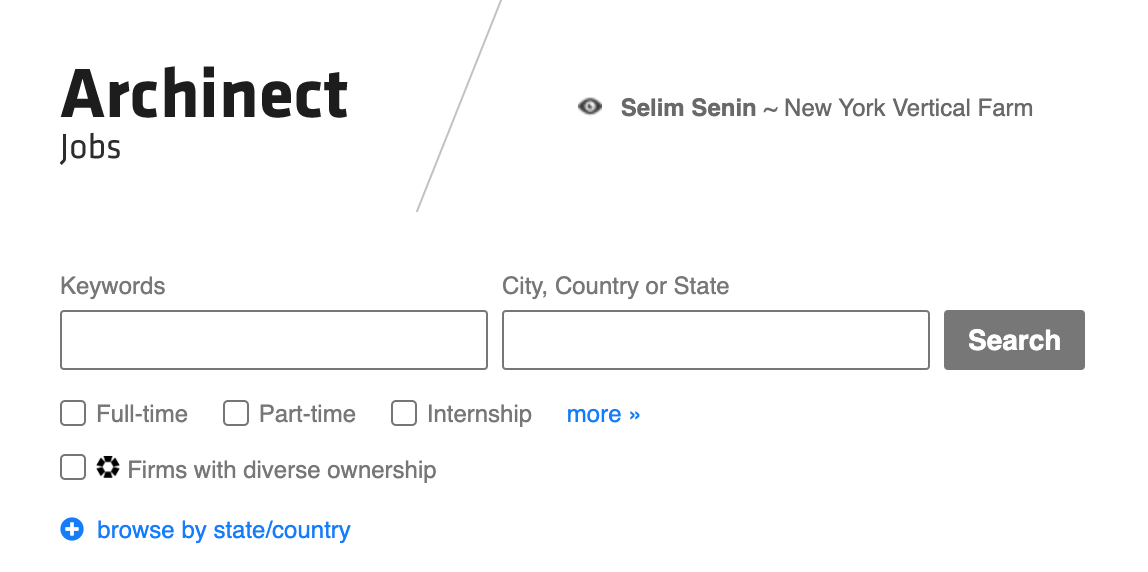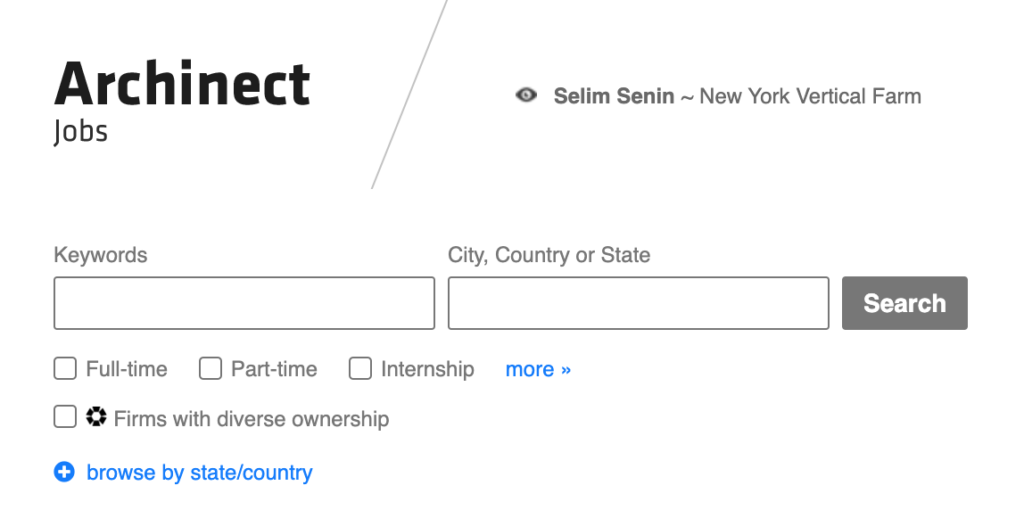 Niche: Architecture jobs
"I was compelled to share this job board because I know that Archinect has been around since 1997 and I've heard lots of great things about their community."
Thank you to Velin Dragoev of Keen Fighter for sharing the job board.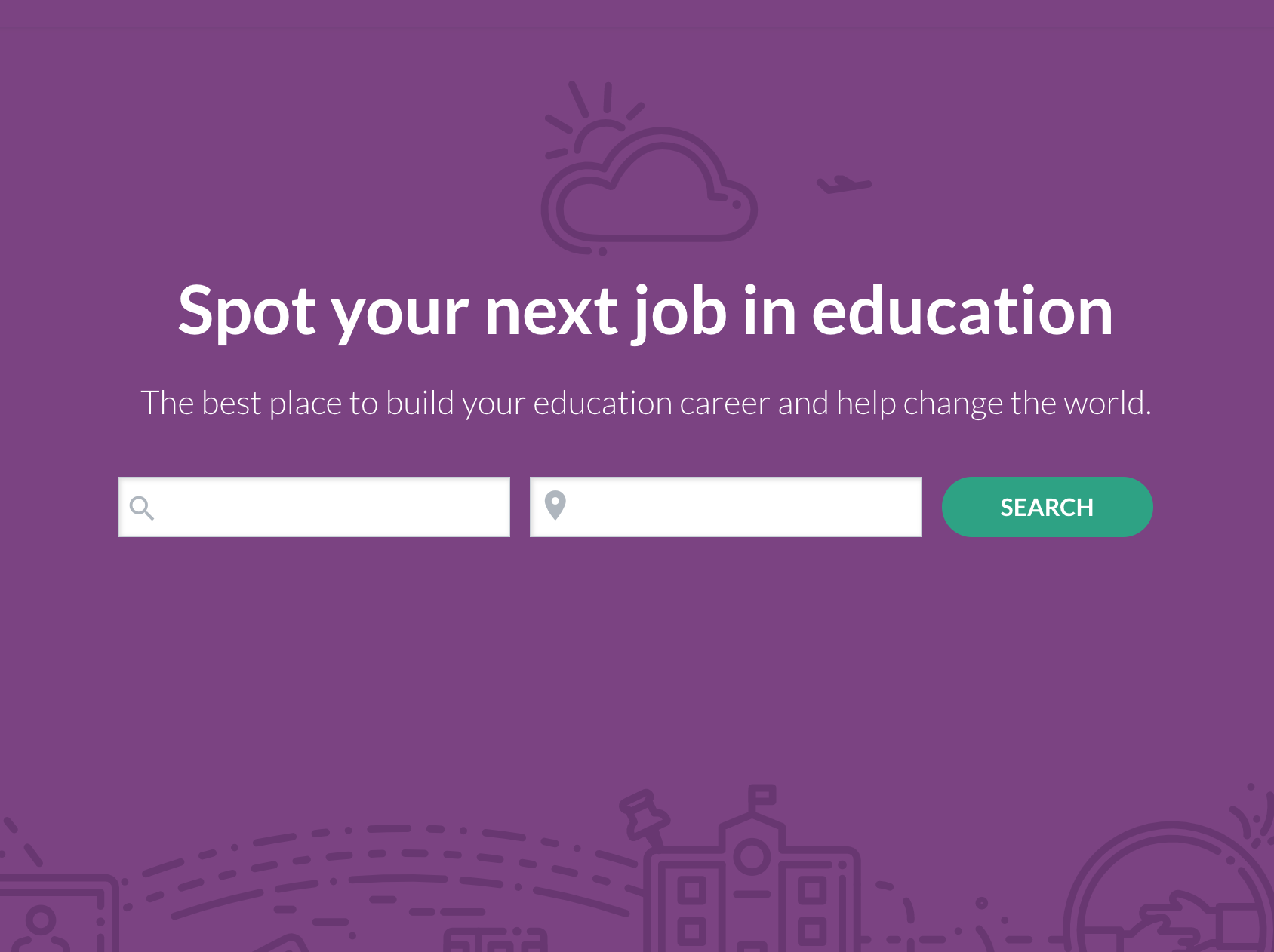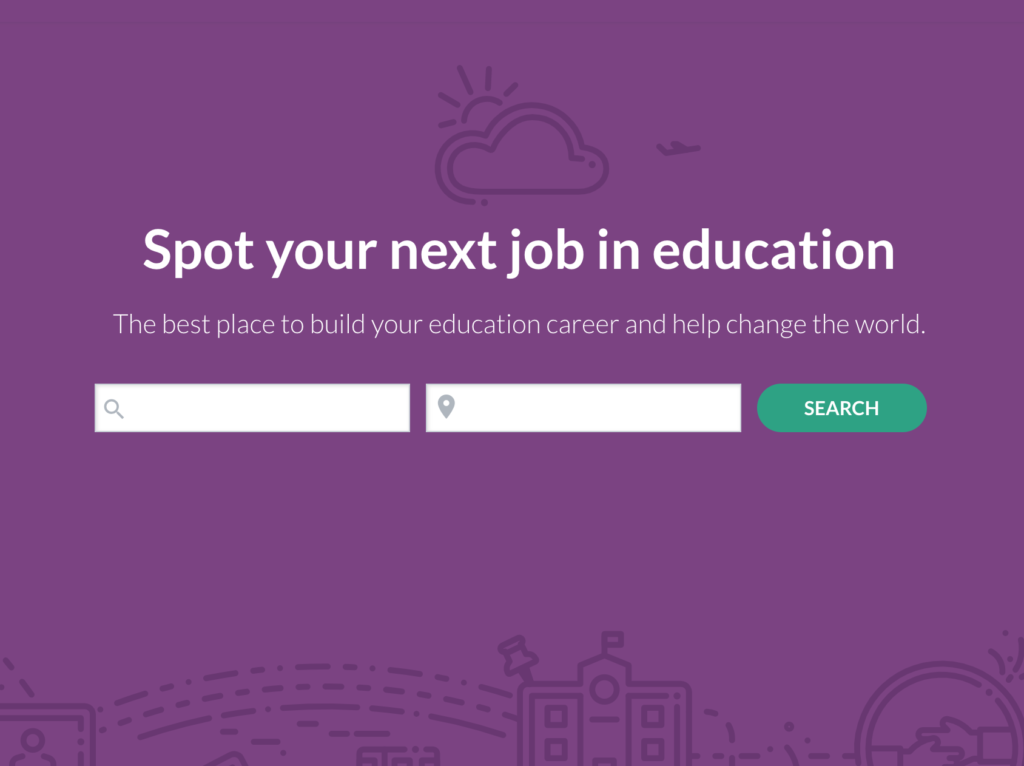 Niche: Education jobs
K12JobSpot is designed to help educators find new and teaching jobs, administrative jobs and other related service positions in education.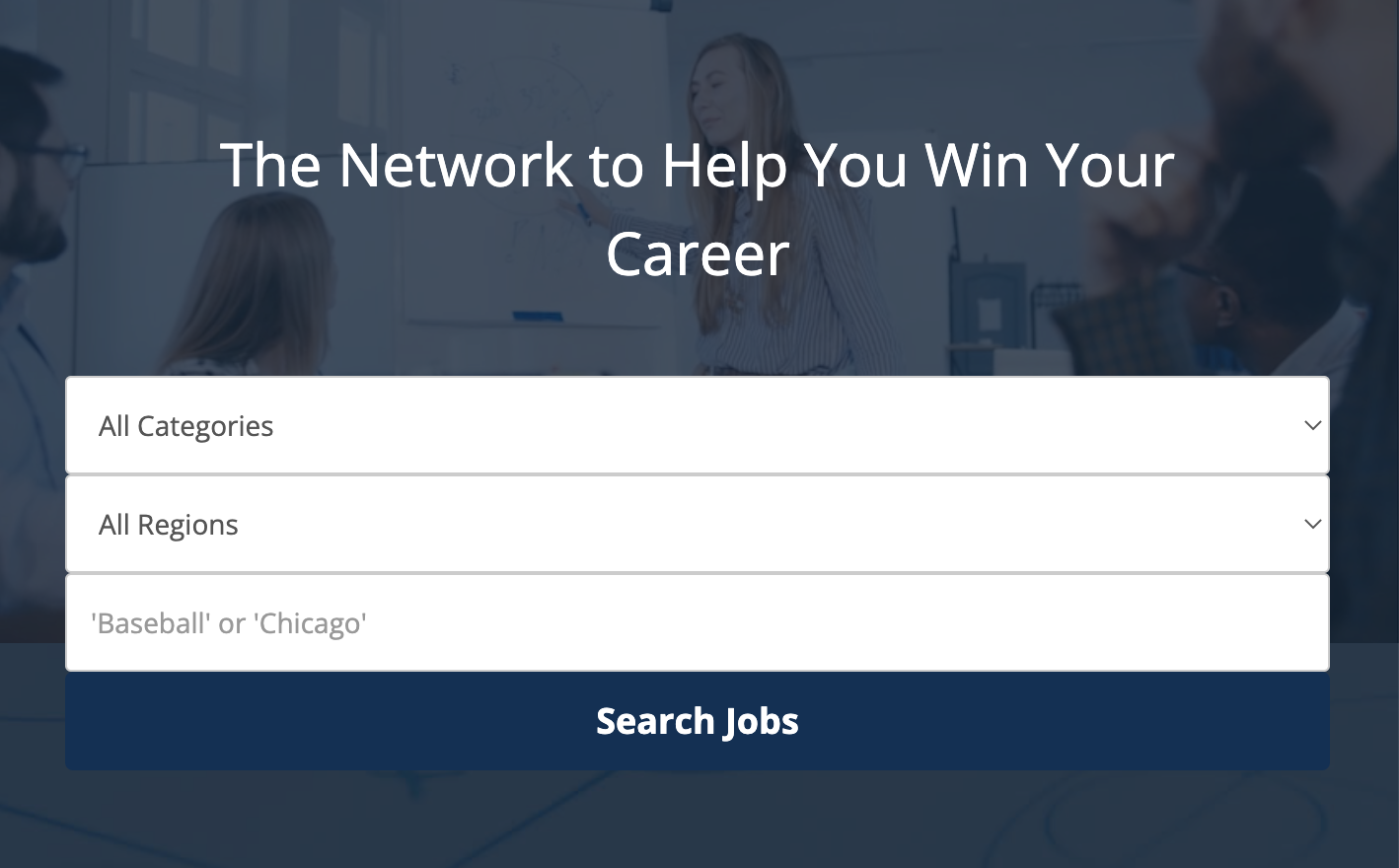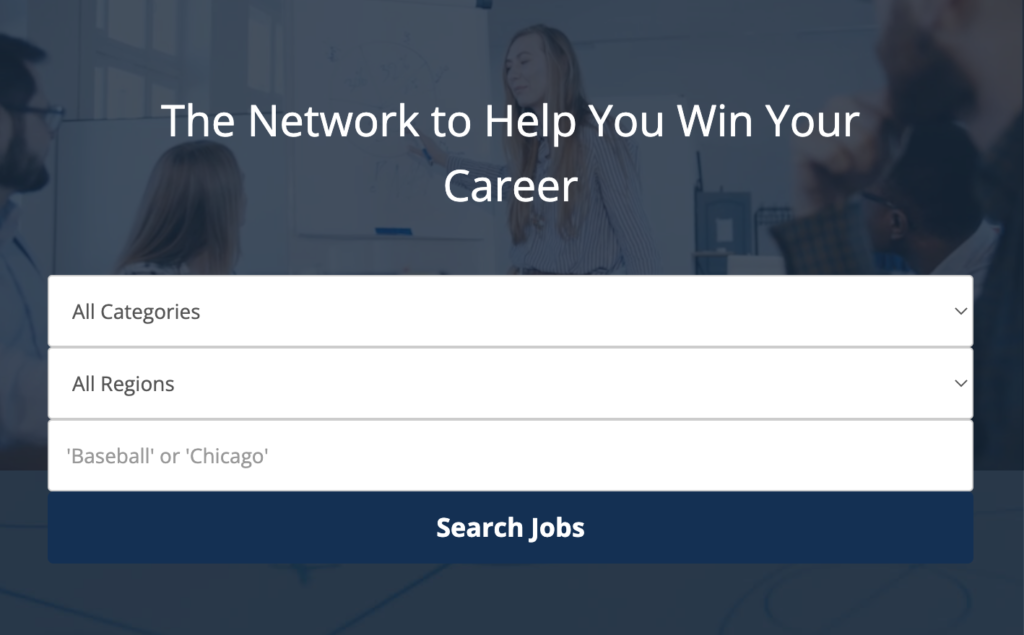 Niche: Sports jobs
Jobs in Sports has been around since 1998 and has stuck with their niche the entire time. Job seekers can find roles across all disciplines at organizations, leagues, or companies that serve the sports industry.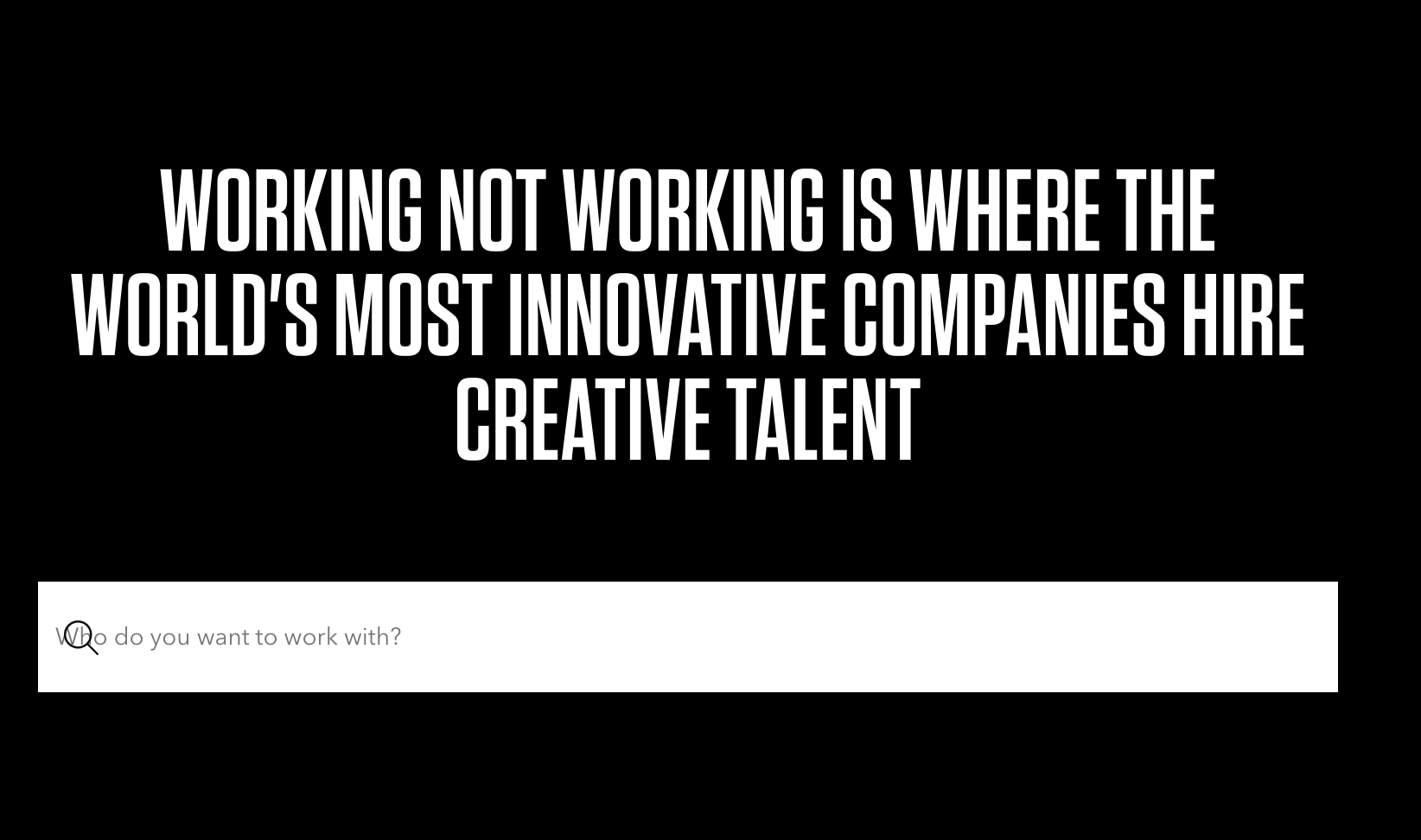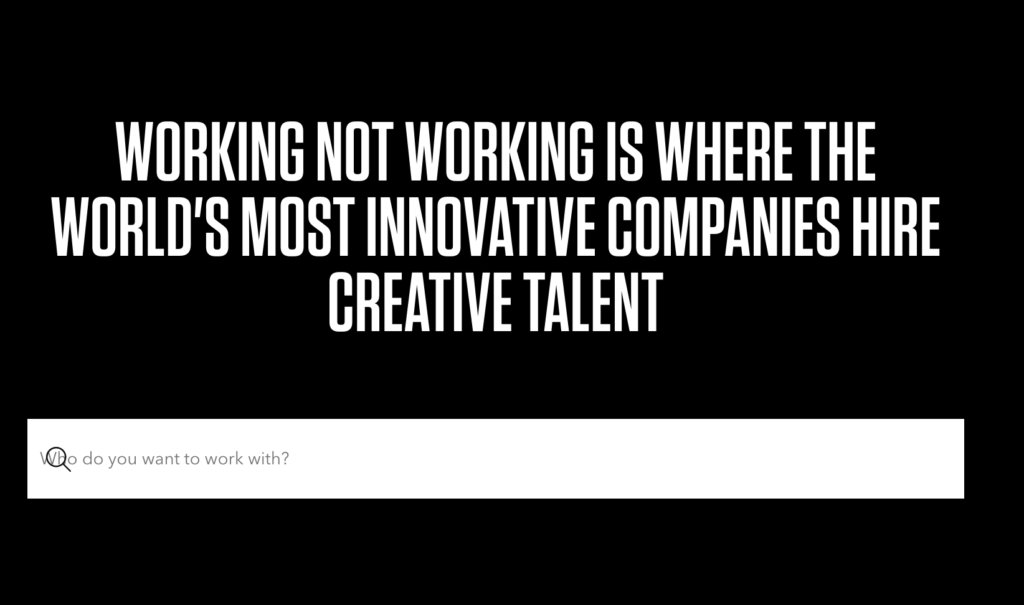 Niche: Creative jobs
Companies hire creative talents – design, photography, videography, production, etc. – here.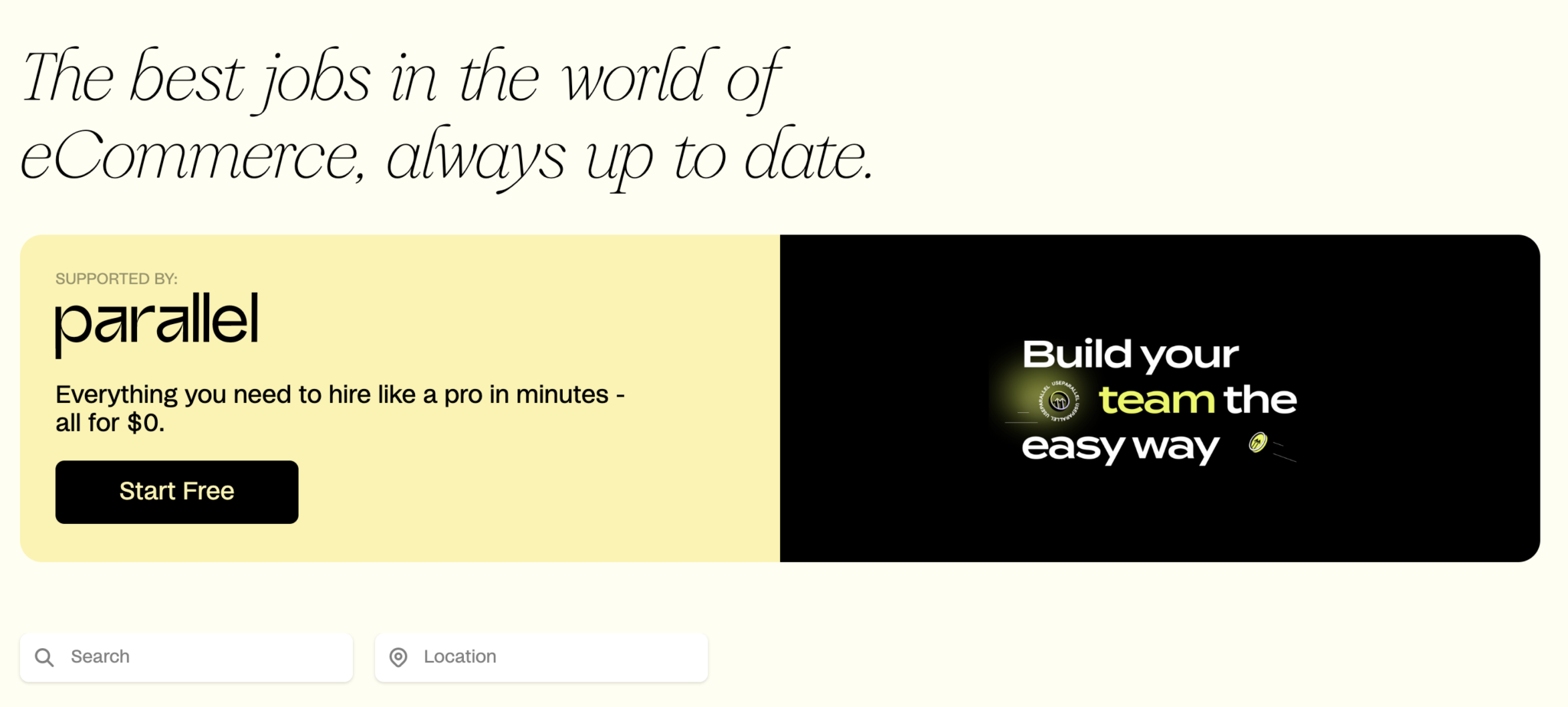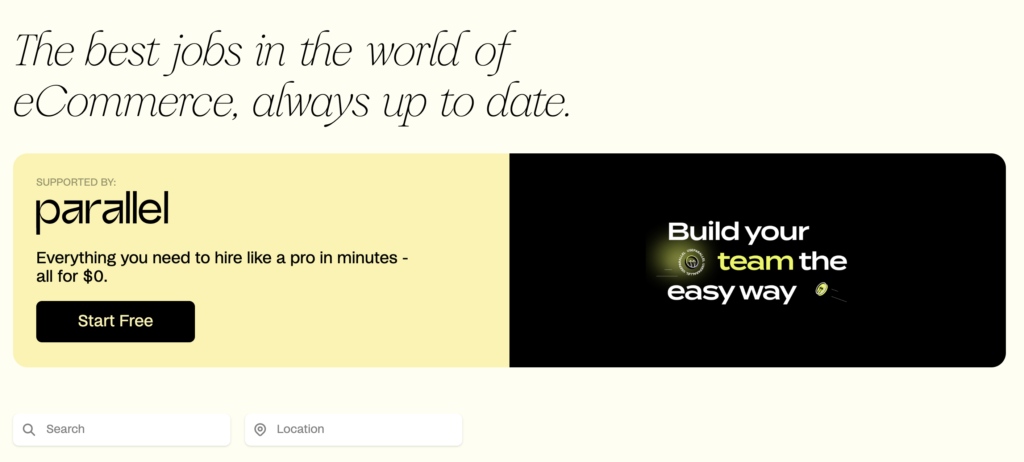 Niche: eCommerce jobs
The job board entirely focused on highlighting the very best eCommerce roles. The board is updated daily with a highly curated range of the best jobs in eCommerce.


Niche: Autism therapy jobs
Hand-picked Applied Behavior Analysis (ABA) therapy jobs and careers to work as a behavior analyst or registered behavior technician.


Niche: Port/airport jobs
Portjobs.com is the one-stop platform to hire employees and find jobs in the Maritime and Airport industries.
One of the main goals of our platform is to get rid of outdated job listings and provide only those that are relevant.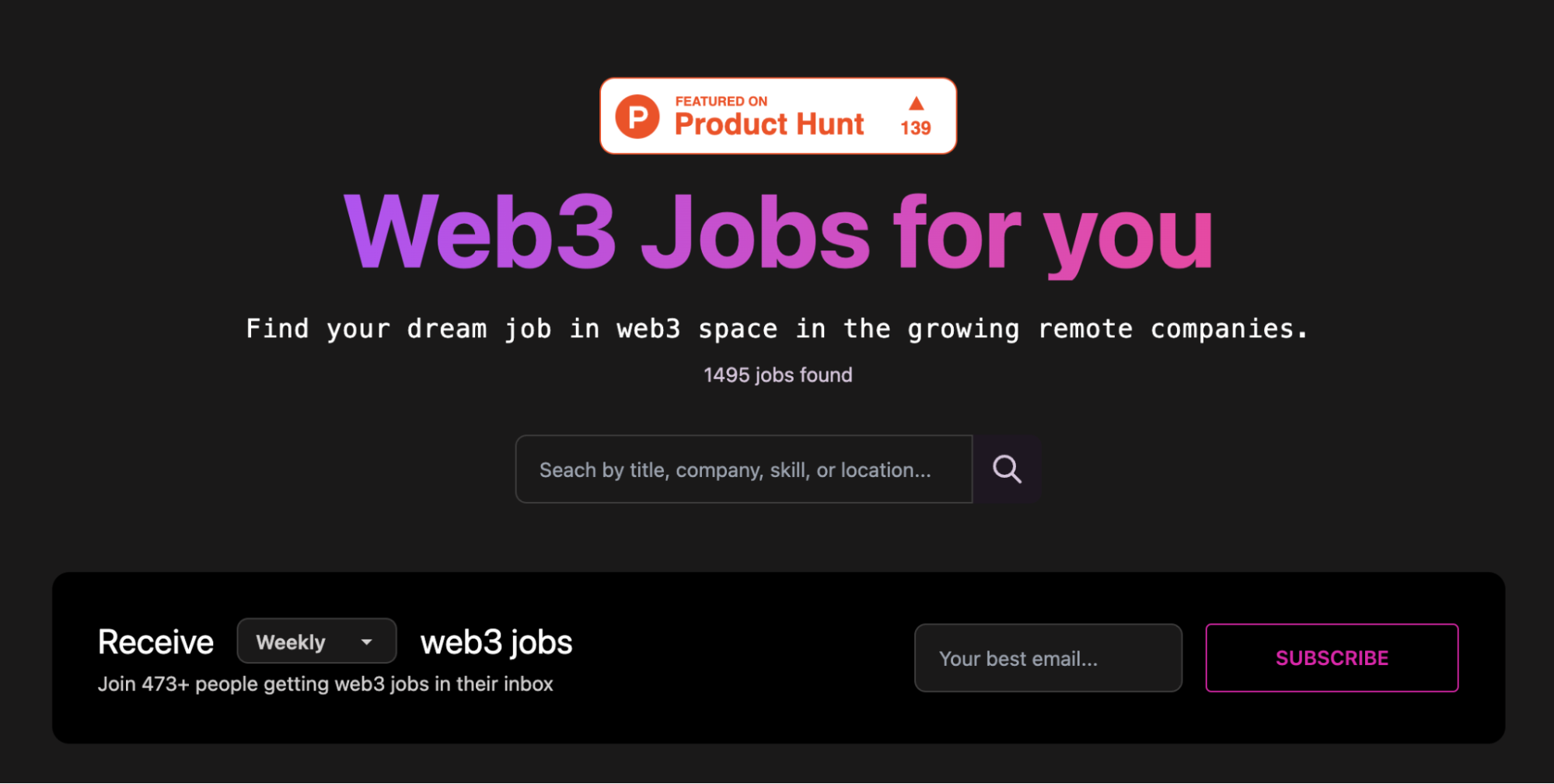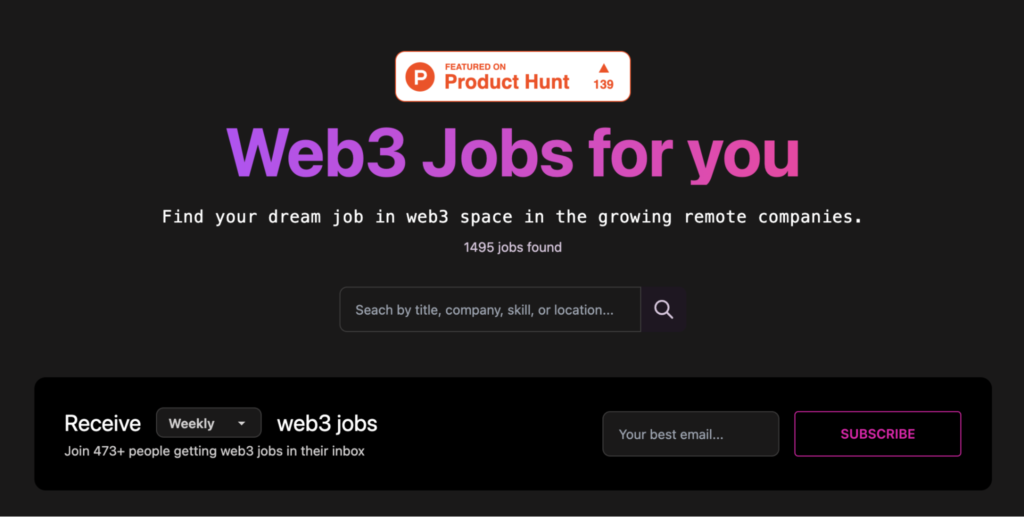 Niche: web3, remote jobs
This job board is dedicated to jobs in web3 space. There are 1490+ jobs in companies like Coinbase, OpenSea, and Polygon.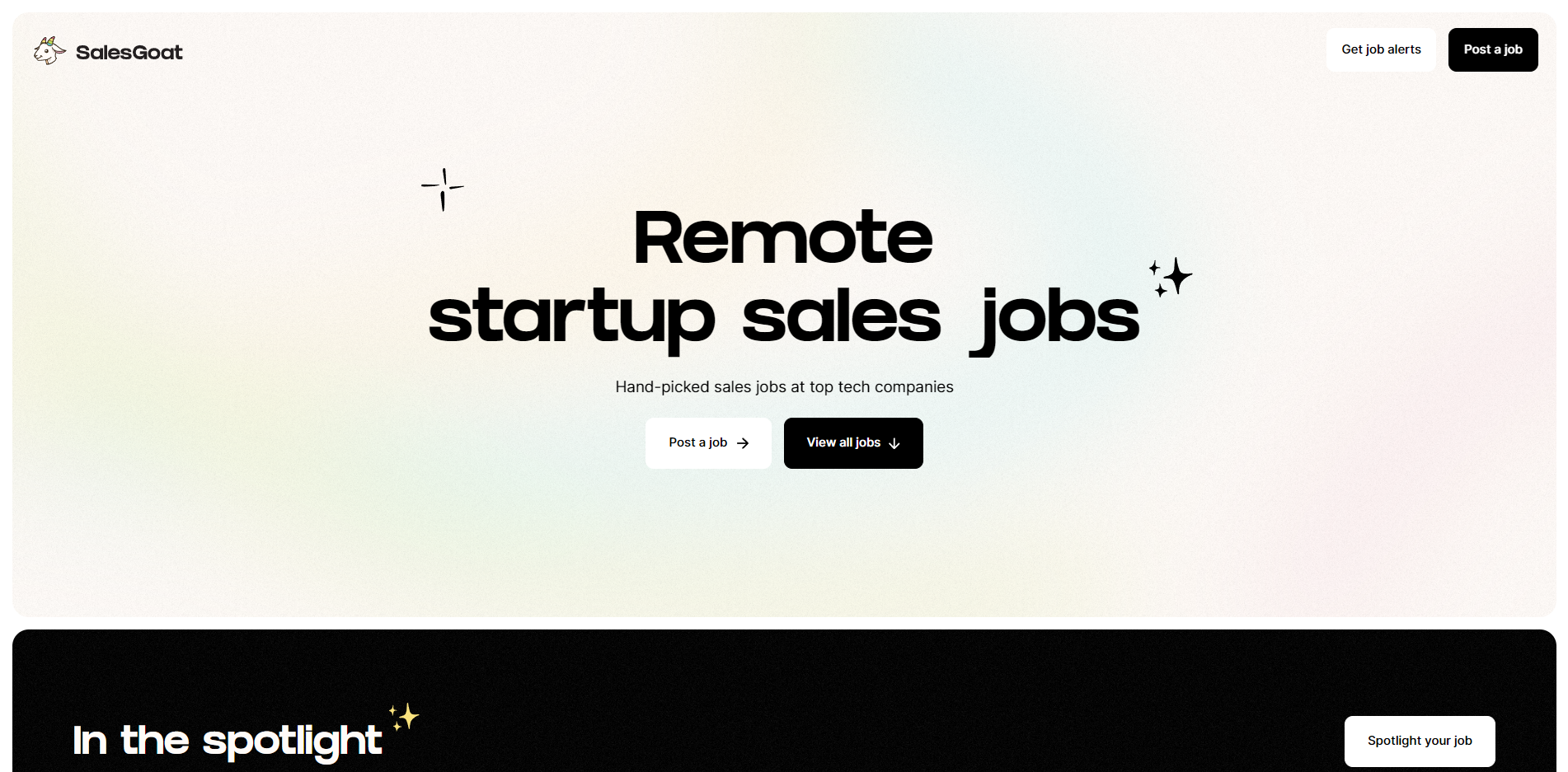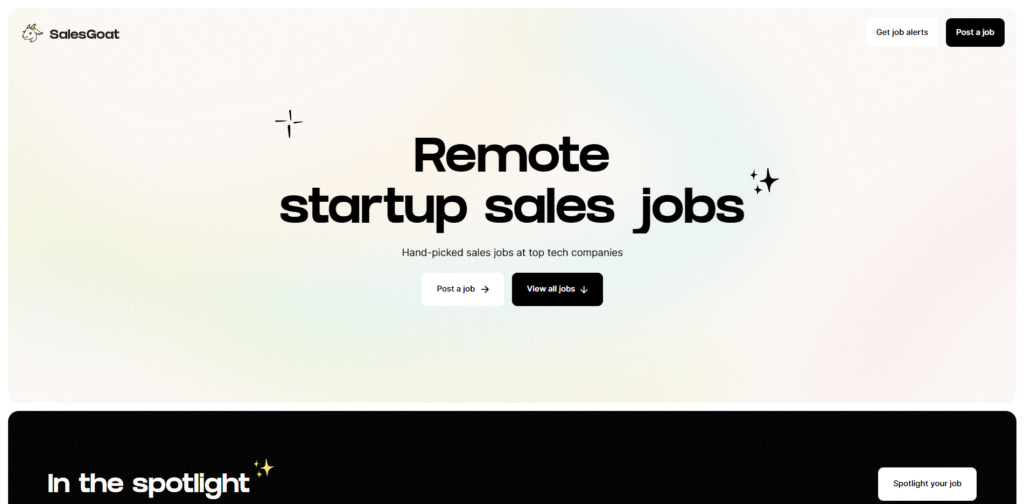 Niche: Sales jobs
This job board is focused specifically on helping you find remote sales jobs for top startups & tech companies. Current job postings include roles ranging from VP of Sales all the way to account managers, SDRs, and everything in-between at companies like Webflow, Twilio, Brex, Carta, Stack Overflow, Ramp and hundreds more.
What is a niche job board?
I figured that if you found your way to this article, you probably know what the term means anyhow. But just in case, here's how I define it:
A place to find career opportunities for a specific industry, role, or type of person.
Want to add a niche job board?
This list just skims the surface of the niche job board industry. I'd love to add more boards that I missed. Please fill in the form on this page for a chance to have one added to this article.