Digital Nomad Dreams: 10 Ways To Make Money With Remote Work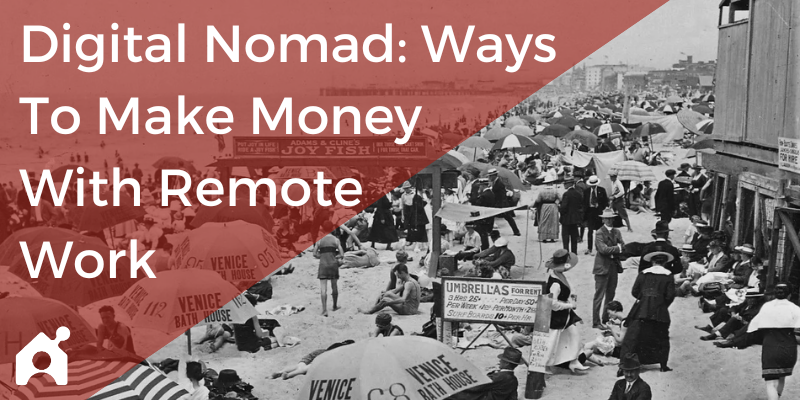 Whether you're just starting as a digital nomad or have been living abroad for years, knowing how to make money while embracing remote work is essential. This article will cover some jobs for making money while pursuing a location-independent lifestyle.
You can pursue the life of a digital nomad by working for a company that allows you to work remotely — or by starting your own business. Either way, it's a great opportunity to live and travel worldwide without worrying about financial stability.
1) Become An SEO Consultant
This field has a huge demand and is one of the most lucrative jobs for digital nomads. If you're good at research, enjoy working long hours, and have an eye for detail, this job is ideal!
You can help businesses with SEO by conducting keyword research to find the most relevant words for their site. You can also analyze on- and off-page SEO factors to ensure your clients' websites have the best chance of gaining visibility in search engines.
As an SEO consultant, you need to be able to analyze search engine results and make recommendations for your clients. This important skill will help you land new clients and grow your business.
2) Start An E-commerce Store
From a broken car to an unexpected illness, financial emergencies happen — and without an adequate savings account, they can seriously impact your budget. Making money online through your e-commerce store can be a great way to help you build an emergency fund.
E-commerce stores sell products online, and customers pay for them with credit cards, PayPal, Bitcoin, or other means of payment.
You can start an individual e-commerce store or use a marketplace like Amazon or eBay. This way, you can focus on your products and maintain a sense of control over your brand's identity while still offering your customers a personalized experience.
3) Take Online Surveys
Paid online surveys are a great way to earn extra money. You can use them as a part-time or additional source of income that can help you pay your bills and save for future goals. Of course, it's not for everyone, but making decent cash with a few hours of work each day is possible.
Most online survey sites offer points to redeem for cash, gift cards, or other items. These points are usually earned through surveys, polls, and other simple tasks.
One of the best ways to make money with paid online surveys is through InboxDollars. They have a point system, and you earn points for taking surveys, polls, playing games, and more. Once you reach certain points, you can trade them in for gift cards or cash.
4) Take Up Dropshipping
A dropshipping business is an excellent way to earn extra cash. Dropshipping allows you to sell products without keeping the stock yourself. When a customer wants to order something, you provide them with a link to the wholesale supplier's website; the supplier will handle everything else.
This low-risk business model requires a minimal initial investment and can be highly profitable when you have a good strategy. Choose a niche that fits your personality and interests. This will help you make the best product decisions, website design, and marketing campaigns. Also, find a product that will be in demand for a long time, such as household appliances or clothing. This will keep you competitive and increase your profit margins.
5) Sell White-Label Digital Products
Selling white-label digital products can help you generate additional income no matter where you live. These white-label digital products can help you establish your brand and increase customer credibility. By rebranding existing products under your brand name, you can save time and money on development costs and offer your customers a wider range of products.
The most important aspects of selling white-label digital products include:
Deciding on the right product.
Focusing on branding and marketing.
Pricing appropriately.
Providing excellent customer support.
Continuously improving your product and customer experience.
Keep the above in mind and your venture will be off to a good start.
6) Monetize Your Podcast
Whether you're a podcast host, guest, contributor, or producer, it's easy to make money podcasting as a remote job. The main benefit is that you can work from anywhere, saving travel costs and reducing planning time. In addition, many world-class podcasters launched their shows from their homes, which is an option for you too!
Sponsorships are the most traditional and popular method of monetizing your podcast. This is especially helpful for podcasts with an established audience. You can also ask your listeners to donate to your show by setting up a tipping service like Venmo, Cash App, or Ko-fi. These services allow viewers to give you a tip during a livestream or on your web page or social media pages.
7) Become A Photographer
Maybe you aspire to become a professional photographer — or maybe you just really enjoy taking photos. Either way, this field can have flexible hours, and many photographers work part-time to accommodate travel and other commitments.
The job duties of a photographer include capturing images and preserving them electronically through cameras and other special equipment. They may work for an agency or as a freelancer.
8) Become An Affiliate Marketer
Affiliate marketing is an online business model where you promote products and earn a commission on every sale you generate. The process is simple, and you can make money remotely by setting up a blog or website and promoting affiliate offers. It is a low-risk way to make money online without investing much. You can start with a small budget, and as your site grows, you can scale it up and make money while you sleep!
Getting an affiliate marketing job isn't difficult, and it is a good place to start if you want to make money while on the road. But first, you must research and find a product that fits your niche.
9) Become An Online Tutor
Online tutoring is virtual learning that occurs over the internet via video chat, email, or other platforms. It can also involve one-on-one or group instruction. You can work as an online tutor for a few hours a week or create a full-time business — it's a flexible and rewarding job that can fit your schedule. With some planning and patience, you can build your online tutoring career and earn extra income from home.
10) Start Blogging
Blogging might be the answer if you're looking for a way to make money while a digital nomad. Blogging can be a great way to earn passive income and work with brands to create sponsored content.
You can monetize your blog through affiliate marketing, where you recommend products to your readers and earn a commission when they purchase them.
Enjoy The Lifestyle
The digital nomad lifestyle offers an exciting and flexible approach to work and life, allowing you to explore the world while earning money online. However, you must maintain a growth mindset and be open to change as the digital landscape and remote work opportunities evolve.
Embrace the challenges and rewards of this unique lifestyle, and enjoy the freedom and experiences it offers.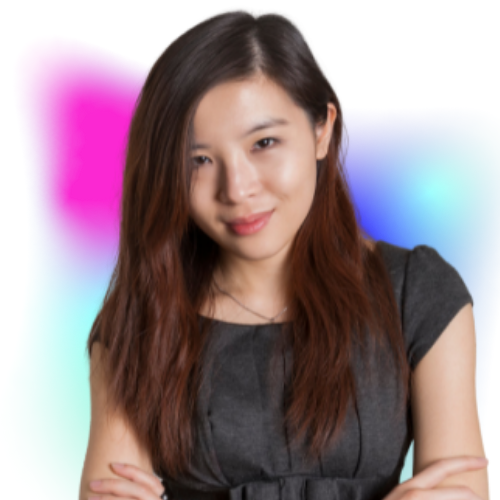 Jane is a digital marketing specialist. With encouragement from friends, she started freelancing and securing high-quality content placements on top publishers and blogs. In her free time, Jane can be seen hiking with her dog, Rio, at the Durdle Door & White Nothe Circular Walk, riding her bike, and checking local bookstores.

This article is part of Buildremote's contributor series. Occasionally, we'll share other people's ideas about running a remote company. If you have a topic you'd like to pitch for Buildremote, send us an idea here.