Hybrid Work Model: The Complete Overview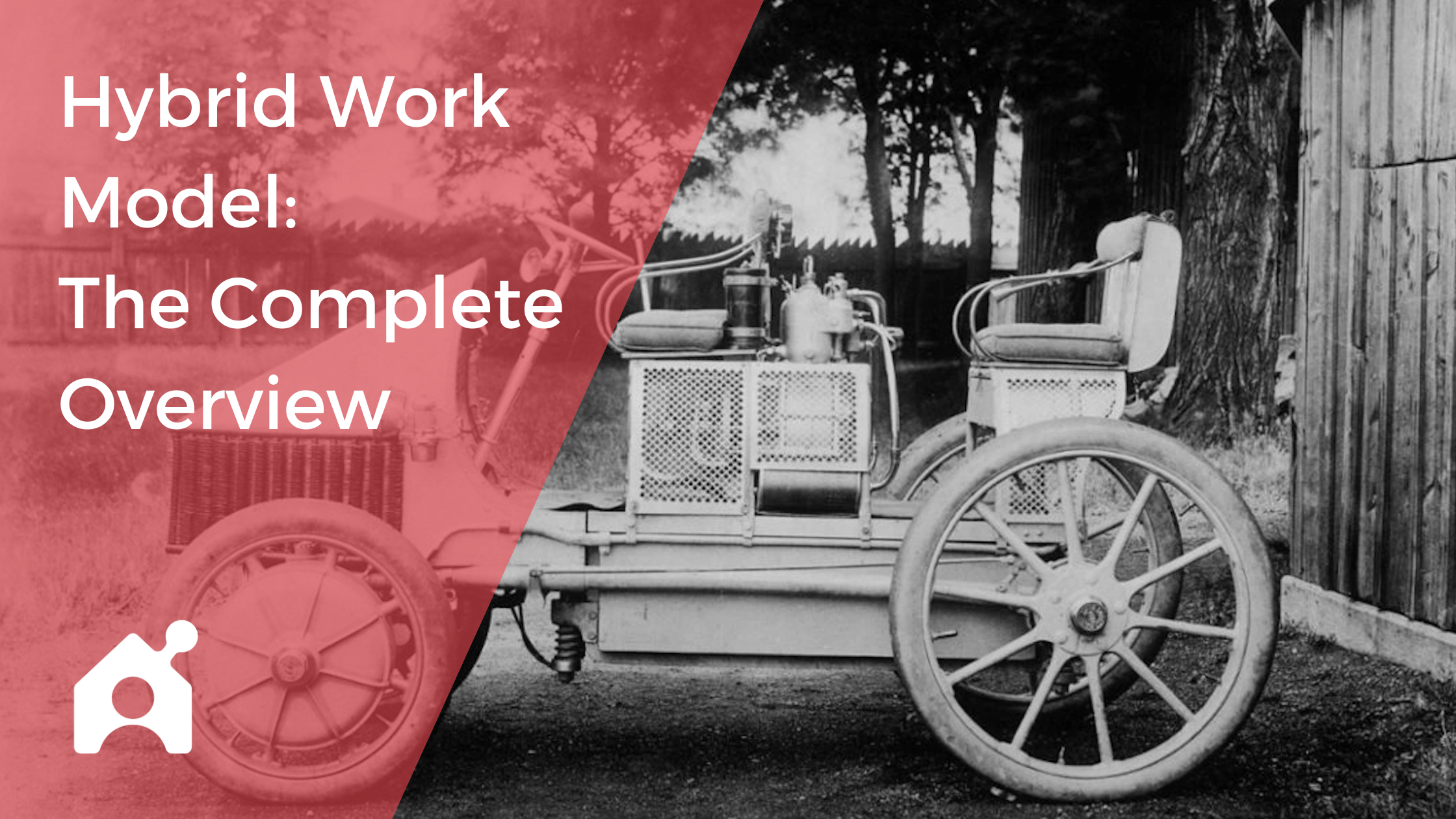 Since the fall of 2021, hybrid work – where employees work part of the time remotely and part of the time from an office – has become the dominant work model for companies with desk jobs. There are staggering statistics about hybrid work adoption, hundreds of popular companies have selected it as their preferred model, and new types of hybrid schedules have been implemented.
It is the most popular way to work right now, but will it always be? I have my doubts (chapter 10).
If you run a company using the hybrid work model, this is the resource for you.
Use the table of contents below to jump to specific chapters that interest you
Or, read on to see a summary of each chapter (and get a full view of hybrid work)
> Hybrid Work Model: The Complete Overview
What Is Hybrid Work?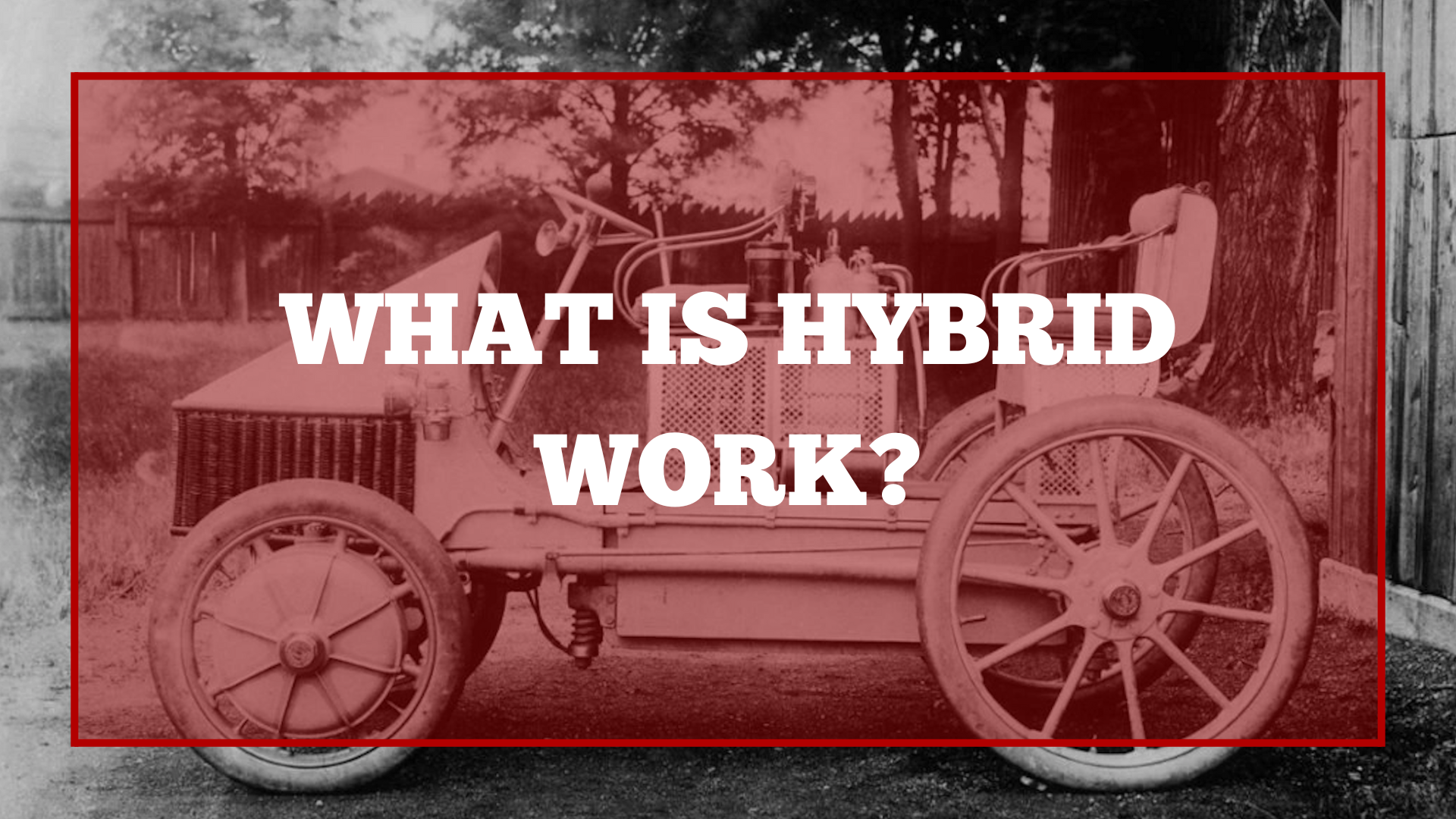 The general meaning of hybrid work usually involves some variation on employees splitting their time between the home and the office. Some hybrid policies are open-ended — workers can come into the office when or if they want — while others may require workers to come in on certain days or shifts. In some cases, certain departments or roles may need to be in the office more than others.
Hybrid Work Statistics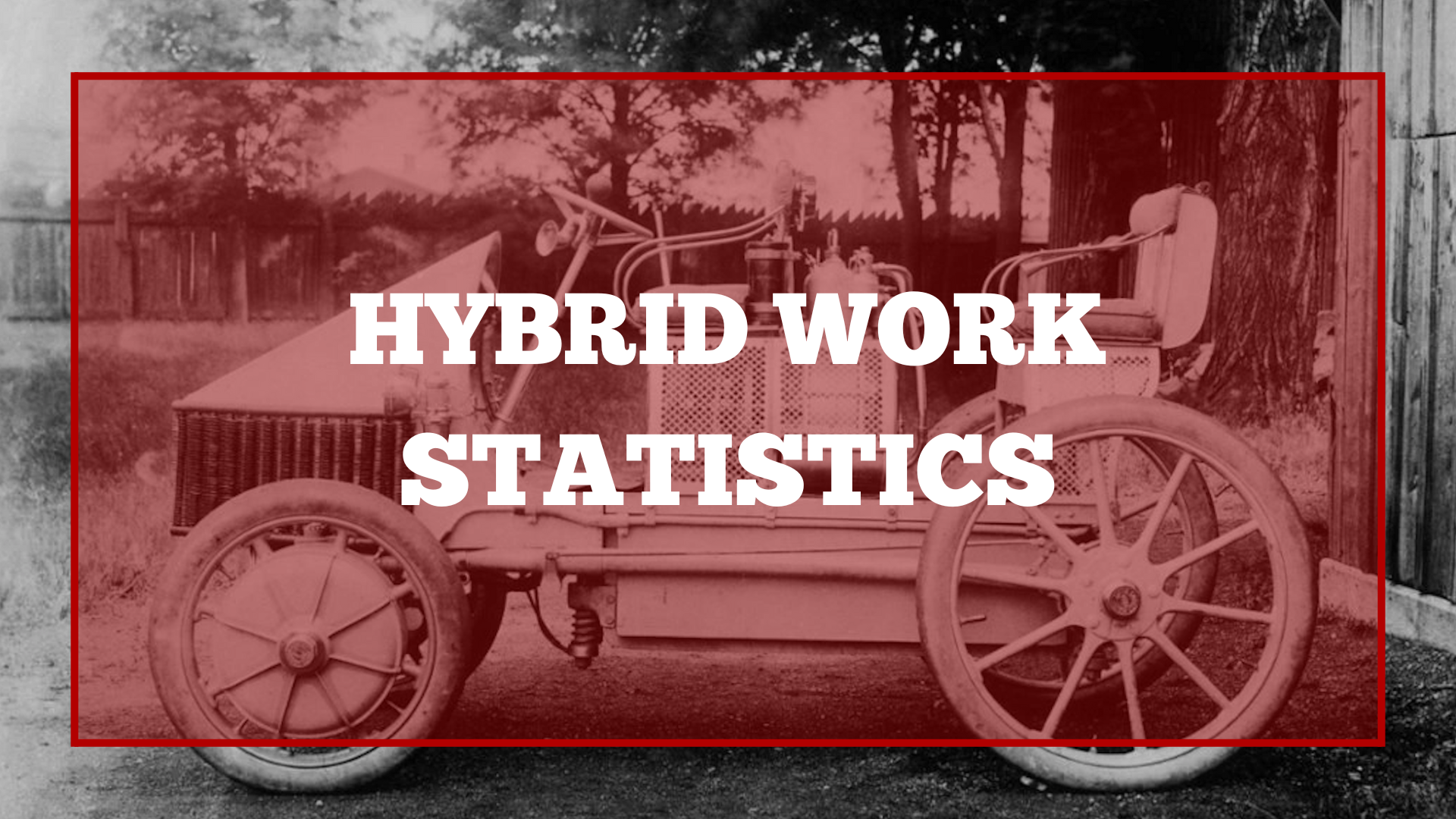 In this hybrid statistics database, we've compiled every meaningful statistic about the hybrid work model. You'll find statistics about adoption, productivity, employee preferences, and more.
Here are five interesting statistics we pulled from the database.
Hybrid models are used by 63% of high-revenue growth companies
90% of all companies surveyed say they plan to offer some kind of hybrid work option in the future
83% of employees from the US prefer a hybrid work setup
87% of employees want to work from home at least one day of the week
Remote and hybrid employees were 22% happier than workers in an onsite office environment
If you'd like to read more, click the link below.
Every Company Announcing A Hybrid Work Model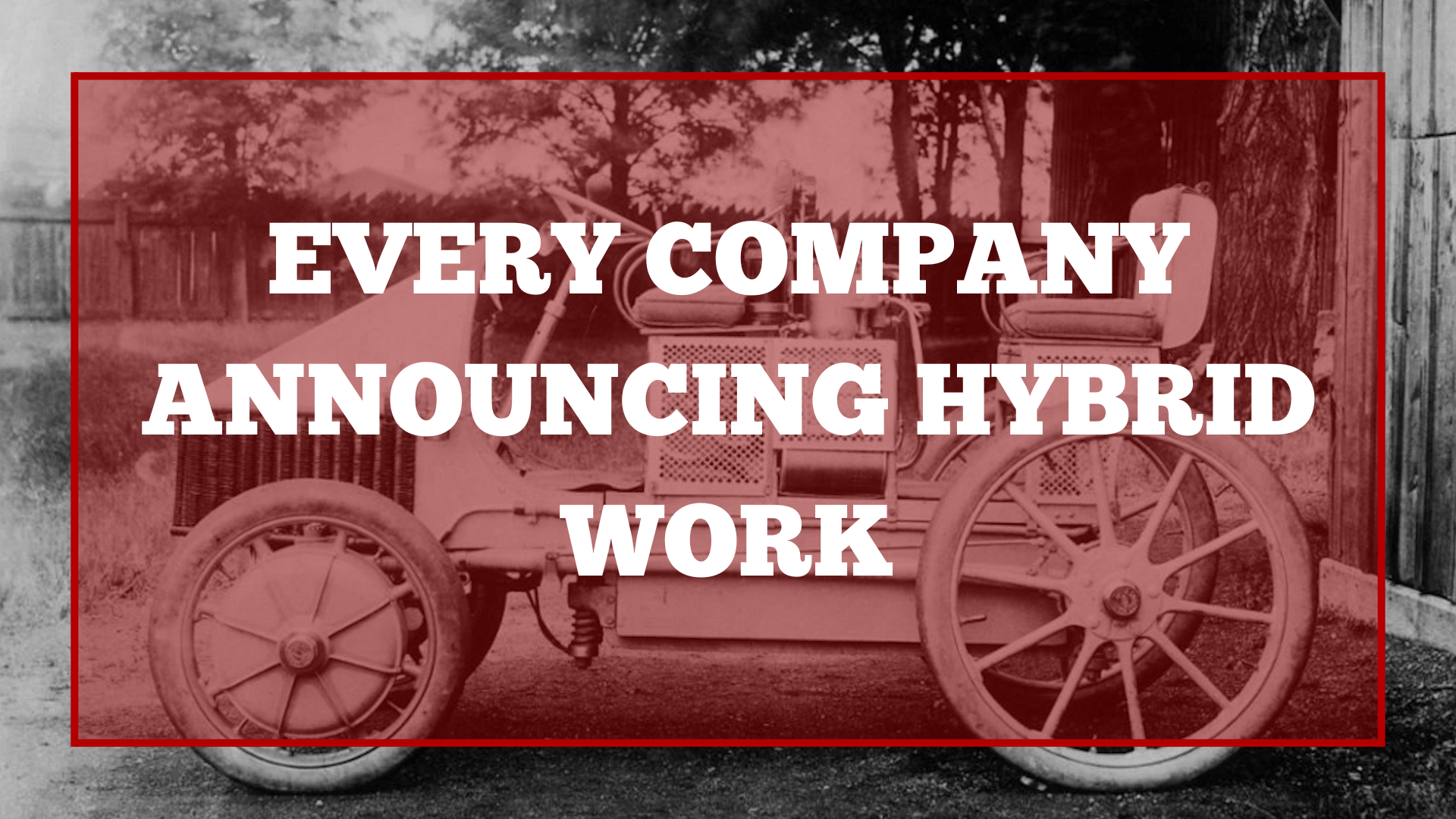 Since the summer of 2020, we've tracked every company that has announced permanent hybrid work plans. These are not the companies that announced a temporary policy during lockdowns. The companies in this list plan to work in a hybrid fashion forever.
Here are a few of the notable companies on the list.
Microsoft
State of Massachusetts
BP
Ford
Apple
Amex
Adobe
UBS
Cisco
Google
Click the link below to see the full report.
Benefits Of Hybrid Work: 25 For Employees, 24 For Employers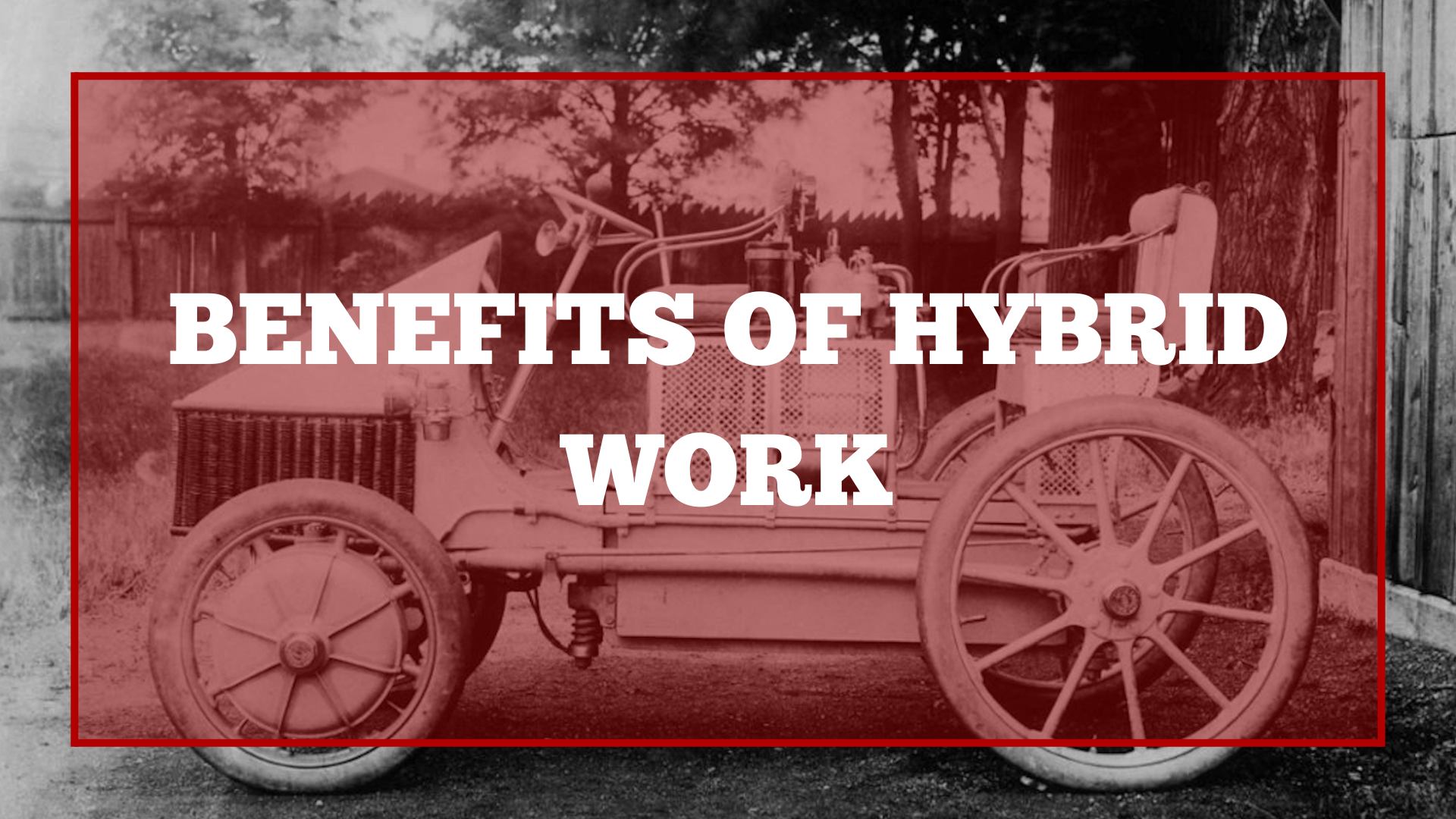 We asked our list of contributors (you can join here), "what is the main benefit of hybrid work?" We received hundreds of responses, and organized them into the two categories below. Click each link directly to go to that section of the article, or click him to view the full list of hybrid work benefits.
Benefits of hybrid work for employees
Flexibility for employees
Happier employees
Cost savings (commute, business attire, lunches, etc)
Time savings
A change of scenery
Benefits of hybrid work for employers
Lower costs
Focus on results rather than attendance
Lower employee turnover
Efficient use of office time
45 Best Practices For The Hybrid Work Model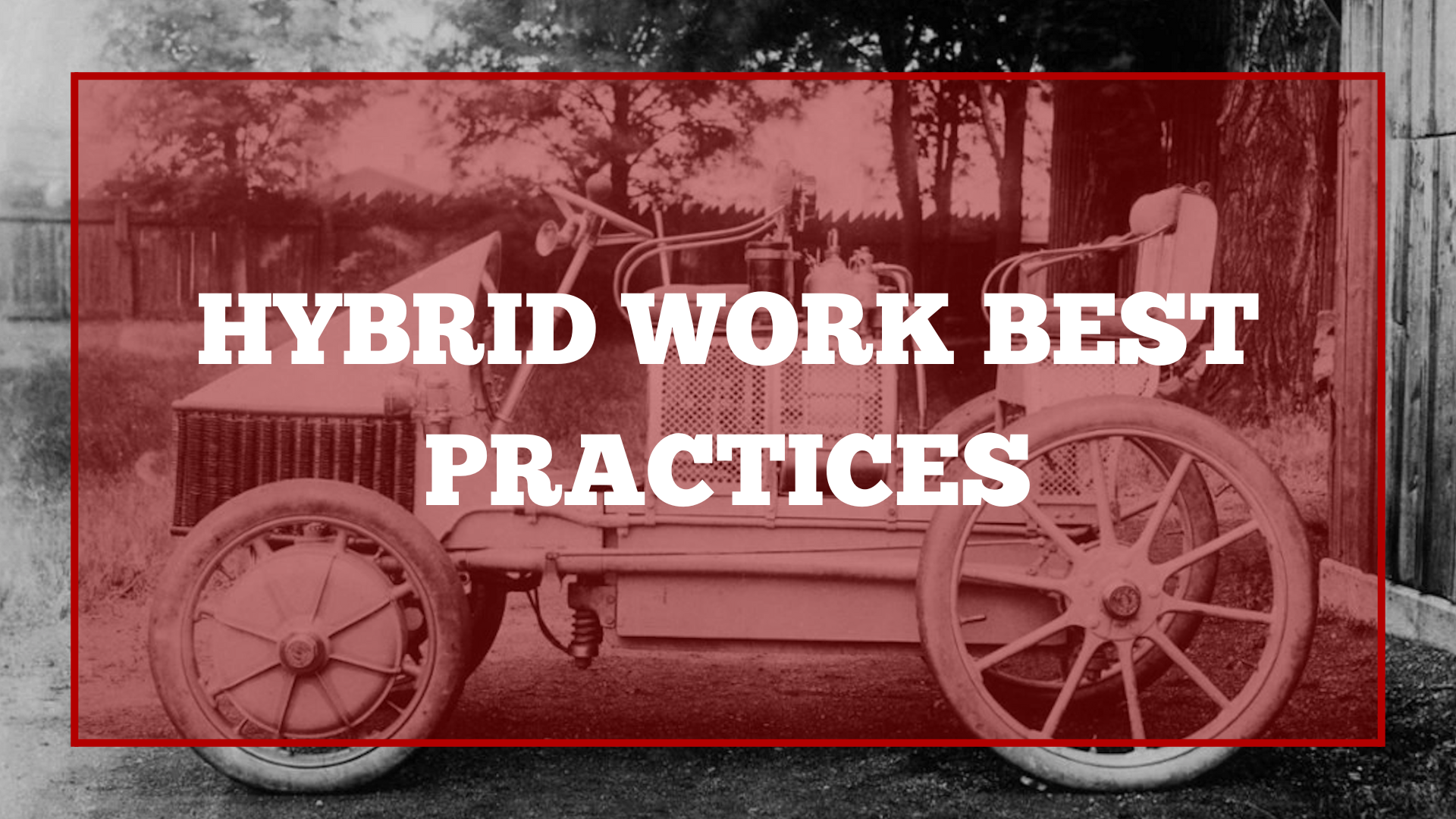 We asked our list of contributors, "If you work at a hybrid company, what are the best practices you recommend?" We received hundreds of responses and picked out the 45 best responses for the article. Here are a few the top responses:
Assign a mentor to each new hire
Adopt clear communication protocols
Invest in the best software for a hybrid workplace
Stop micromanaging
Encourage employees to design their own work schedules
Hybrid Work Technology & Software Tools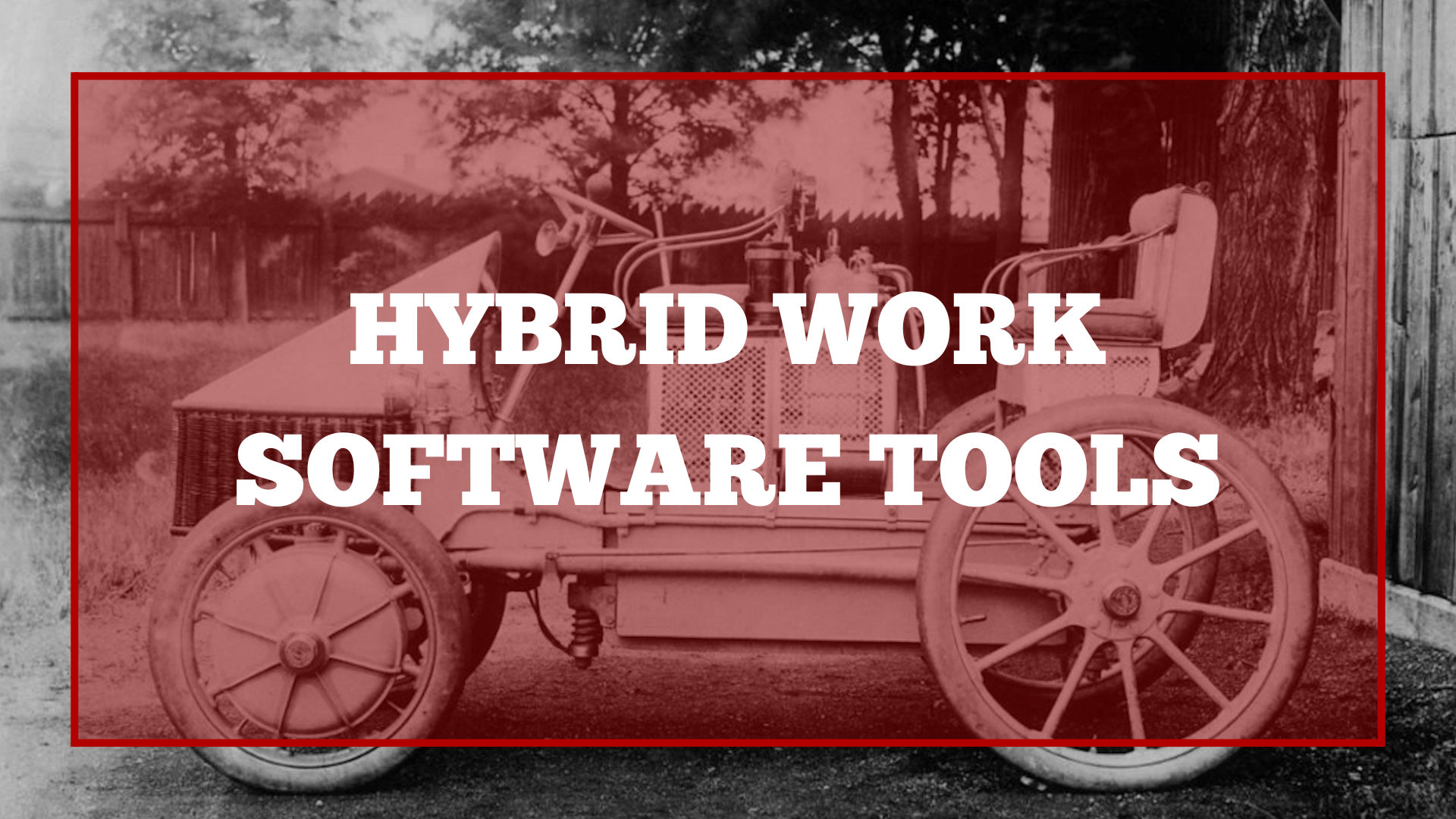 The hybrid work model, in my opinion, takes the most effort to manage. In a fully remote scenario, there are no offices and the communication channels are uniform. In an office-only scenario, same thing. At hybrid companies, some people are in the office where decisions could be made in person whereas other people are at home and need to rely on digital channels. It takes work, and it takes the right software tools to manage.
We built a list of recommended technologies for hybrid companies. Here are the nine most popular ones:
Trello
Asana
Basecamp
Hypercontext
Miro
Bonusly
Hive
Loom
TeamViewer
Please keep in mind: we did not want to do typical tools for remote work on this list, since we already built that resource. You won't see Zoom, Slack, and other common ones on our hybrid software list.
To view and sort the entire list by category and price, click the link below.
6 Real Hybrid Work Policies (+3 Templates) Analyzed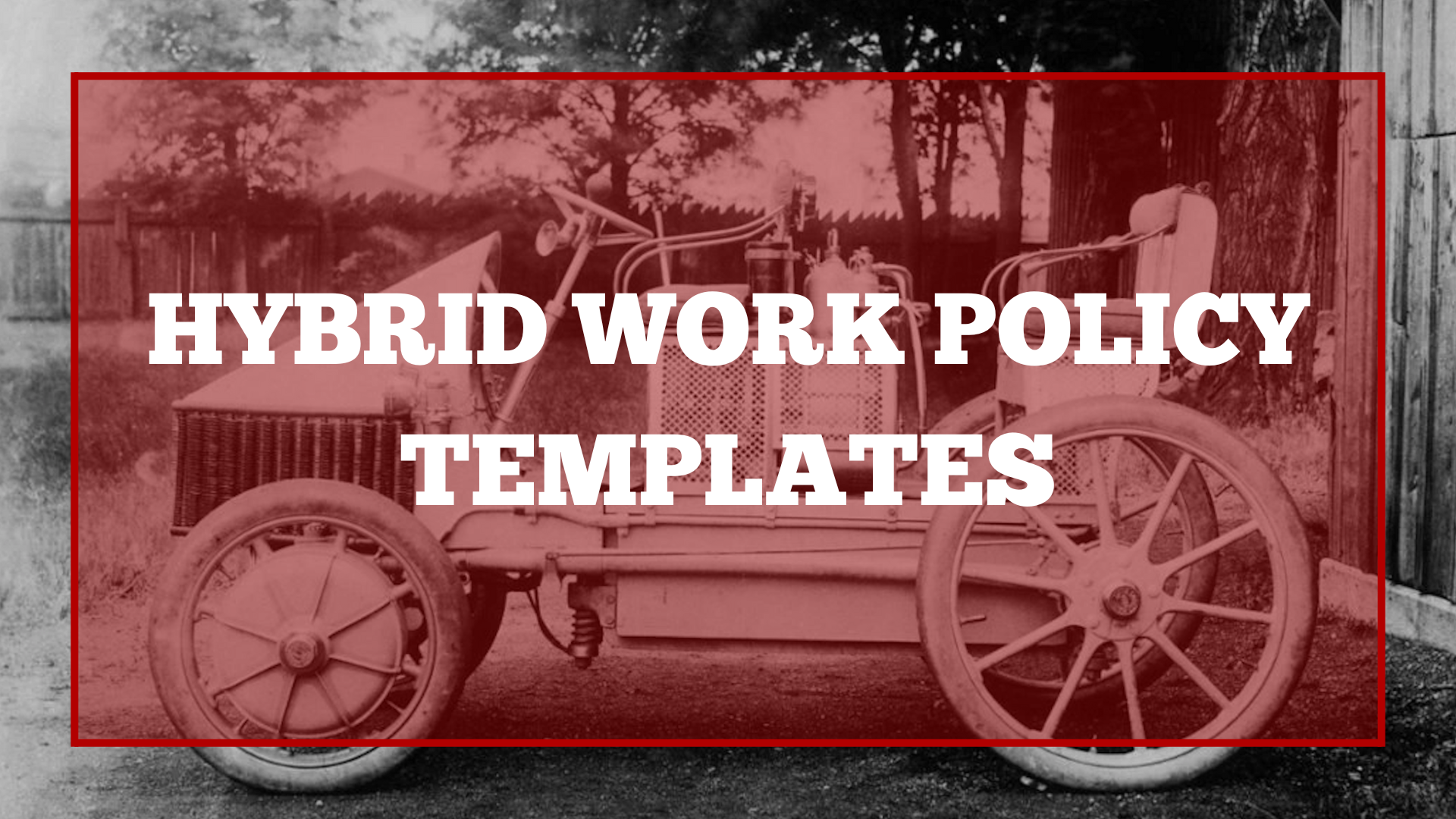 A hybrid work policy is an internal document an organization creates for its employees to set clear expectations for how work gets done at a company that allows in-office and remote work – who the policy applies to, office visit expectations, communication expectations, use of equipment, travel expenses, and more.
Since most companies are working out some hybrid policy right now, we set out to research common templates and best practices when creating a policy.
In the article, we picked six real hybrid policies to share and analyze and three useful hybrid policy templates. Here's an example overview of the first policy we covered from New York University:
You'll see common sections appear in most of the policies that you can apply for your own.
14 Hybrid Work Schedules Being Tested Now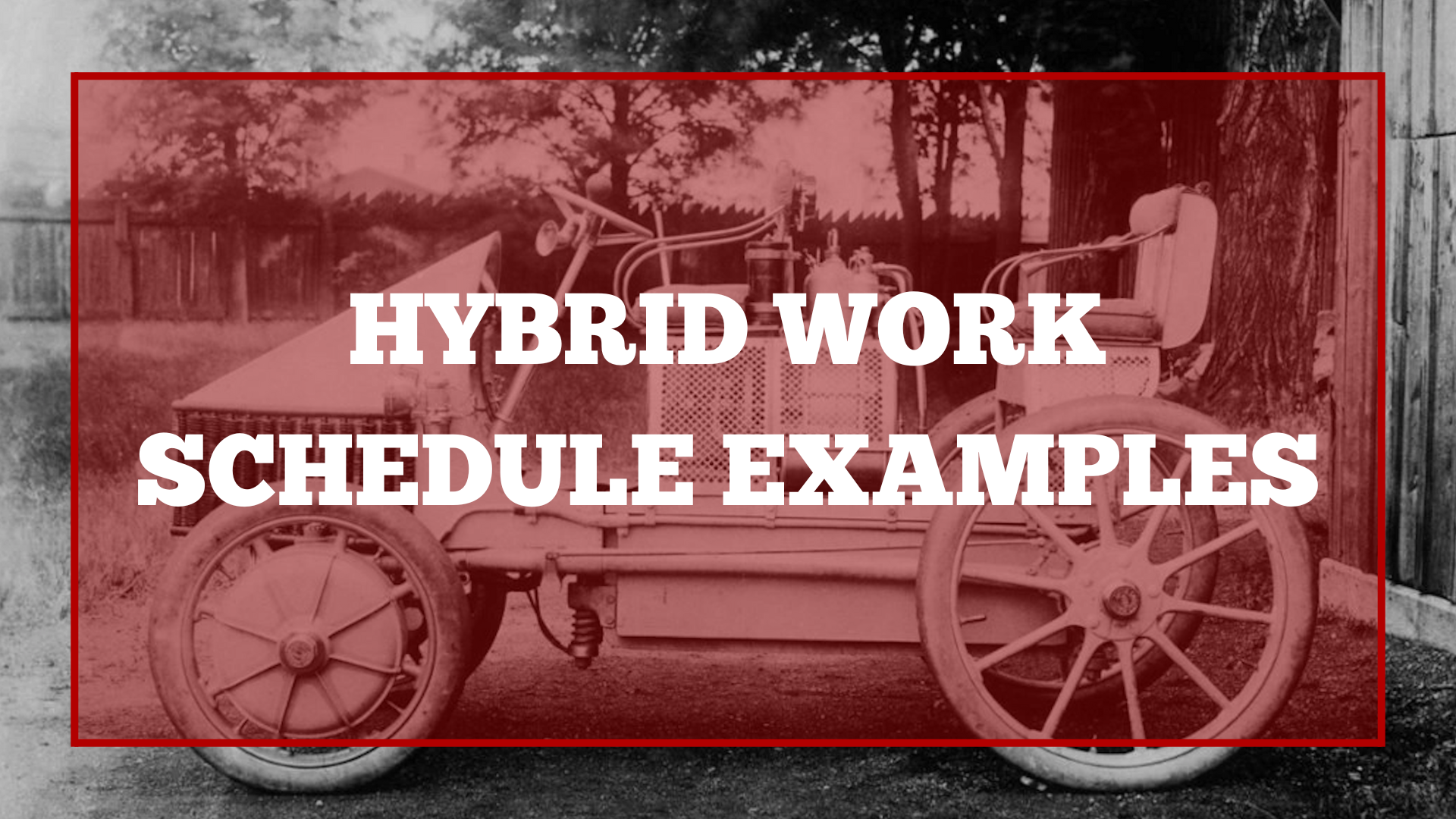 A hybrid work schedule is a company policy that outlines when remote work happens and when in-office work happens for which employees, on which days.
There are 21 different names for hybrid work schedules floating around the internet right now. We consolidated that list into 14 unique types of schedules, and covered each schedule option in depth. You'll see a schedule template, description, pros and cons, and which companies are using this type of schedule.
Here's an example template for the 2/3 hybrid schedule:
Remote vs. Hybrid Work: Head to Head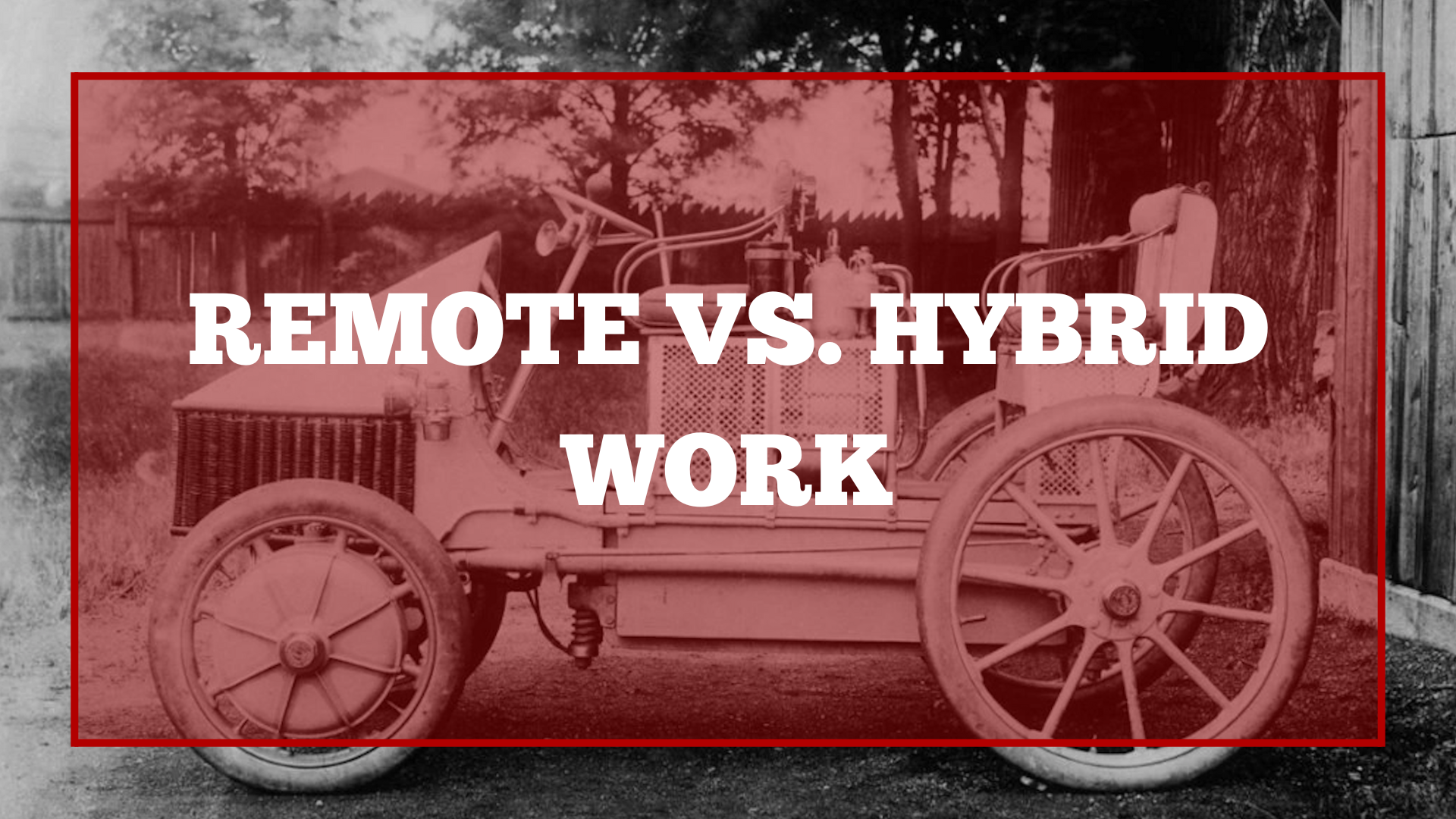 Remote work ≠ hybrid work. To clearly differentiate the two workplace policies, we created a head-to-head table.
Within driving distance of the office (~50-mile radius)

- No cost for office space
- Pay for home office equipment
- Pay for virtual collaboration tools


- Pay for office space
- Pay for home office equipment
- Pay for virtual collaboration tools


Virtual, through Zoom, Slack, etc.

Water cooler, conference rooms, drop-bys

No commute — unless you count "from the coffee pot to the desk"

1-4 days of commuting per week

23 for employees

17 for employers

25 for employees

24 for employers

Slack, Quora, Basecamp, Shopify, Spotify

Microsoft, Citigroup, ASDA, Alphabet (Google), Nike
If you'd like to learn more about the benefits of each model, click the link in the blue bar below.
No, Hybrid Work Is Not The Future.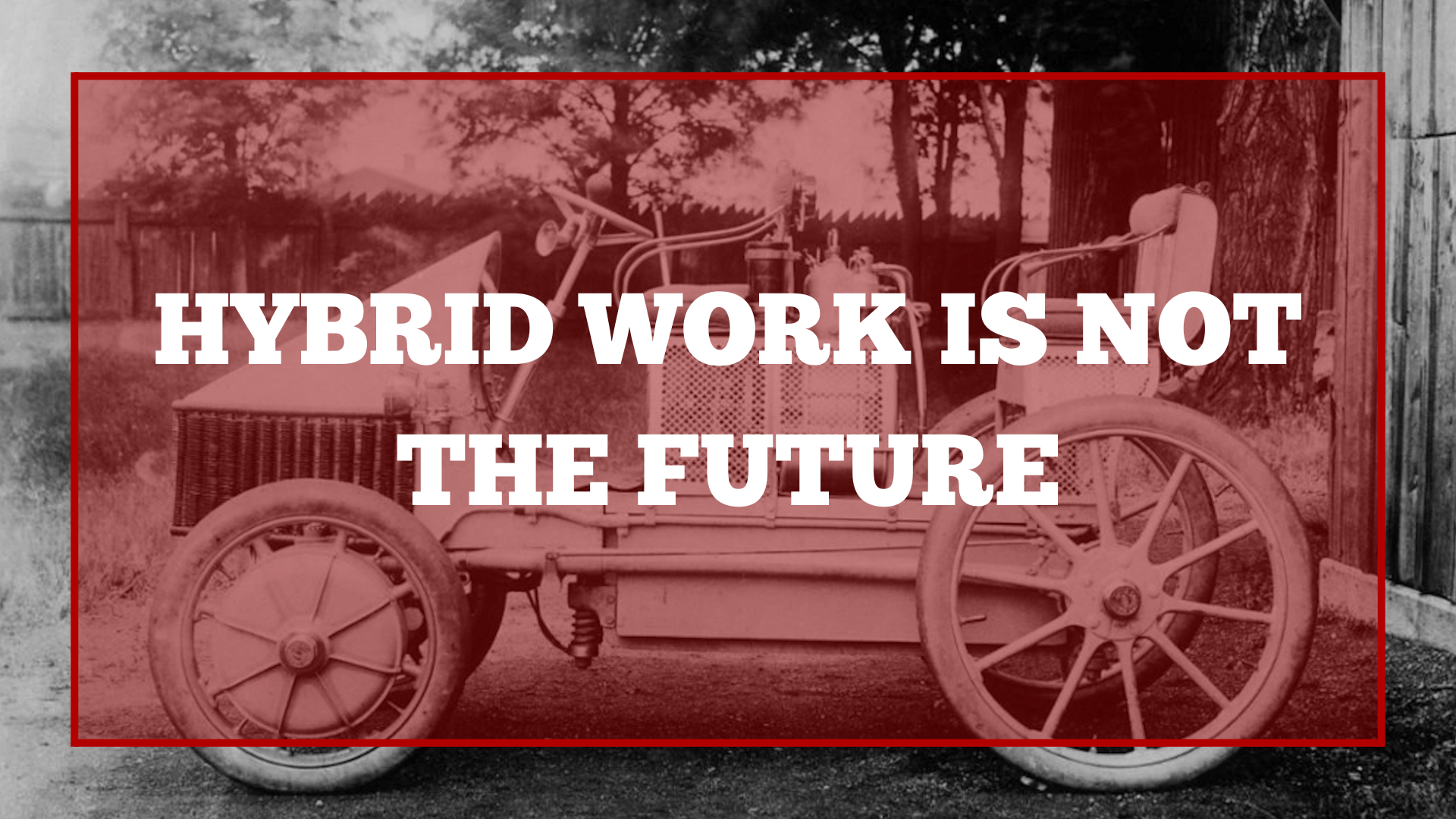 Hybrid work is absolutely the present. But don't be so fast to anoint hybrid work as the future of work.
In my opinion, the hybrid work model will become less and less relevant as more companies choose to cancel office space and adopt remote work permanently.
In a hybrid model, companies still pay for office space that, by definition, is underutilized. How often do companies in competitive markets choose to overpay for something they don't use?
Hybrid companies also need to hire within driving distance of their offices to remain a hybrid company. If they choose to hire elsewhere, they become remote. Which talent pool would you rather access – a 50-mile radius of your office, or the entire world?
Before you jump in fully to hybrid work as a company, read this article.
We hope you find this article useful. Just so you know, Buildremote may collect a small share of sales from the links on this page to help keep this site running.