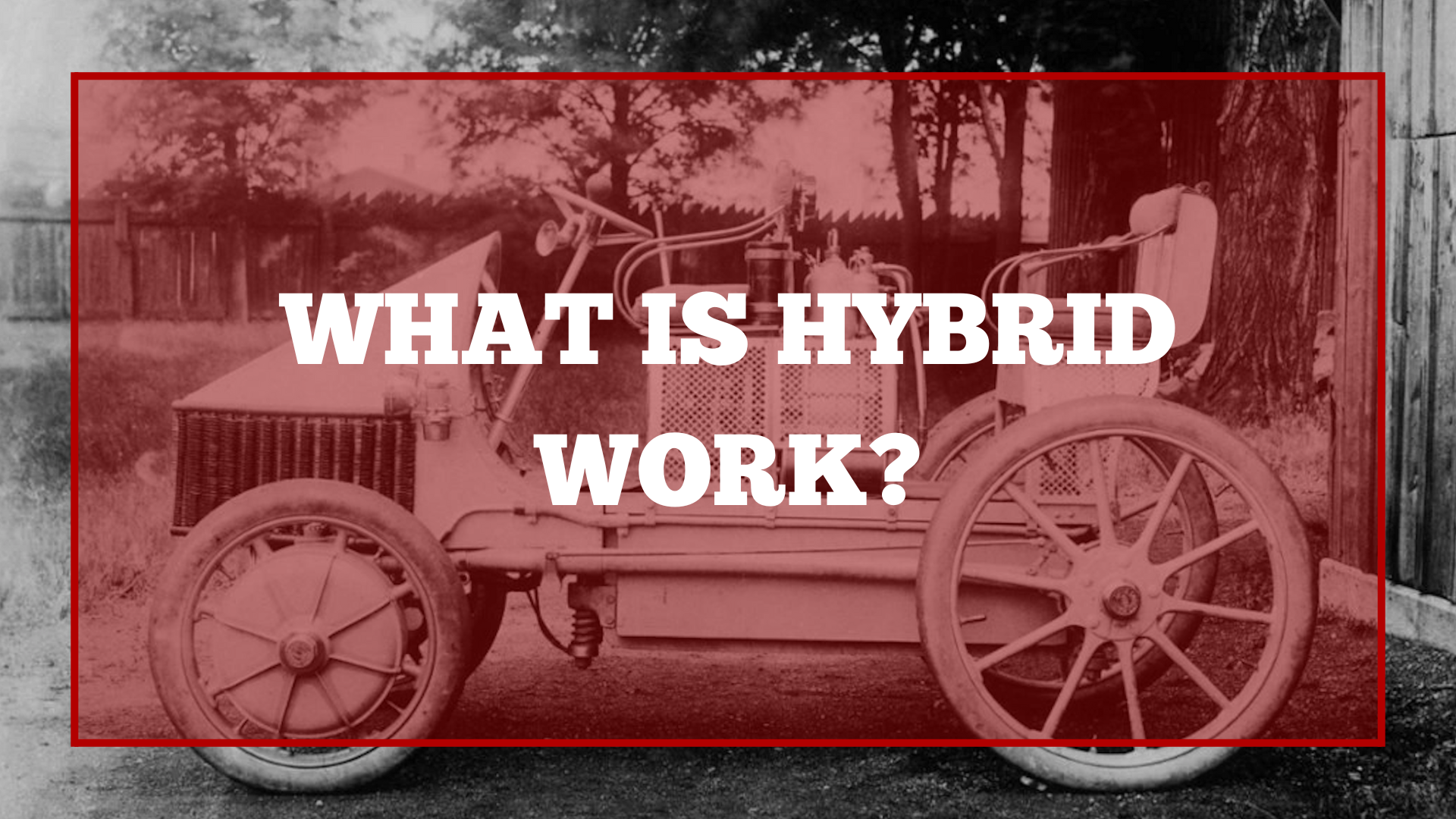 Hybrid work continues to generate enthusiasm, especially with employers — 74% of companies based in the U.S. intend to build their future policies around the hybrid model. But what is hybrid work? Is there a reason organizations are so drawn to it?
Because businesses can tweak and customize hybrid policies, the reality is that hybrid work looks different for everyone. Today we'll look into some of the nuances possible if your workplace decides to "go hybrid."
What Is Hybrid Work?
The general meaning of hybrid work usually involves some variation on employees splitting their time between the home and the office. Some policies are open-ended — workers can come into the office when or if they want — while others may require workers to come in on certain days or shifts. In some cases, certain departments or roles may need to be in the office more than others.
Why are companies looking at the hybrid model?
My post on hybrid workplaces provides a more comprehensive look at which companies are turning to hybrid models and their rationale for doing so. I am noticing several common themes, however:
Office as a place of collaboration. Reframing offices as areas strictly for in-person gatherings or other types of collaboration make going in feel a little less like the everyday drudge.
Giving employees more control. A growing number of companies are letting employees choose when to come into the office and when to stay home. Returning this control to the workforce can give them more sense of ownership over their schedules and the work they do.
Safety concerns. We may not be quite out of the pandemic era just yet. Many businesses seem to see hybrid work as risk management — a way to avoid being caught off-guard if there's another work-from-home order.
A continuing trend toward remote. Many companies are holding on to hybrid work for now. Still, they intend to increase the percentages of staff working remotely over time, perhaps even gradually changing over to a full remote workforce.
Types of hybrid work
As we've discussed above, the definition of hybrid work will change with each company that implements it. This has led to several hybrid classes or categories, and more are probably in the pipeline.
I've defined the various types of hybrid work this way:
Optional: Employees can work from the office or from their home.
Partial: Where employees work depends on their role and situation. For example, managers may be able to work from home, while junior employees are required to be in the office.
Remote-First: A company's communication and work policies are based on the assumption that everyone is remoting in, even if there are still people going into the office.
Office-First: A company's communication and work policies are based on the assumption that everyone will be in the office; remote processes are secondary.
Flexible: Employees can choose where (and sometimes when) to work on any given day.
Fixed: Employers design a set schedule for employees to follow; for example, everyone must be in the office M-W-F.
Challenges of the hybrid work model
Hybrid work may seem like a step forward for companies that previously required all workers to be in the office. While in some cases it does demonstrate a new flexibility, it also adds an additional layer (or more) of challenges.
Overpaying for office space
In some cases, a hybrid model seems to be the result of a preexisting lease or other real estate agreement. Since there's an office space that the company likely has for another few years, they might as well use it, right? So workers are required to come in a few times a week. Executives may feel better about not having their office spaces sitting empty, but in reality they're still paying their usual rate for a building they may only be using part-time, which is effectively wasting money.
Limited talent pool
In addition, since most types of hybrid work require at least a part-time presence in the office, you're limiting your talent pool to those in your immediate region. And since you're requiring everyone to work from home and the office, you need to come up with communication models that suit both groups instead of "remote-only" or "office-only."
Schedule disruptions
The more policies you have in place, the more everyone has to keep track of — and the easier it is to cause unfortunate disruptions. In short, a hybrid model can make life more difficult for everyone.
Emotional tension
A hybrid workplace, in its current form, is often characterized by increased emotional tension between employees, which causes a variety of stressful issues during working hours. This often leads to misunderstandings and employees' inability to show potential in pursuing their professional goals, Aston Rhodes from JatApp contributed to Buildremote via email.
With all of that said, it's obviously still an increasingly popular option — and because it's so easily changed and updated, many successful companies have created their own hybrid work policies to usher their employees back into the office. I thought it would be interesting to explore how these companies implemented hybrid work, as well as what aspects of it attracted them.
Hybrid work as defined by notable companies
"For most roles, we view working from home part of the time (less than 50%) as now standard – assuming manager and team alignment."
Microsoft
"Individuals will be given more flexibility to decide how to split their time between working from home and the office."
Allen & Overy
"Our employees will be able to work full time from home, from the office, or a combination of the two. The exact mix of home and office work mode is a decision each employee and their manager make together."
Spotify
"BP has told 25,000 office-based staff that they will be expected to work from home for two days a week as part of a post-pandemic shift to flexible working patterns."
BP
"Most staffers will be expected to be in the office only three days a week when the world emerges from the coronavirus pandemic."
Citigroup
"Starting the week of October 4, our plan is for most colleagues in the U.S. and U.K. to work in the office for three days each week, with two days as colleague choice days, meaning colleagues can choose to work in the office or virtually."
American Express
"UBS plans to allow up to two-thirds of its staff to mix working from home and the office on a permanent basis, betting the approach will give the Swiss lender an edge over Wall Street banks in recruiting."
UBS
"[AT&T] has embraced a hybrid workplace, allowing many to work remotely for most of the time and asking others to come in a few times a week."
AT&T
"Target Corp., the biggest employer in downtown Minneapolis with 8,500 staff members, announced that it will permanently offer a hybrid style of working, where teams and employees decide when to work at home and when to be in the office."
Target
"Pre-pandemic we had about 43% of our workforce working remotely full-time. We predict that will grow to 60% full-time remote employees post-pandemic. We see the office as a place for people to collaborate."
Cigna
Hybrid work statistics
As we settle into the (hopefully) post-pandemic world, companies will continue to experiment with work models. Organizations are watching their competitors and peers carefully, taking notes on what works and what doesn't.
We've compiled some of these notes into an extensive database of hybrid work statistics. It's worth reading through, but here are some of the most interesting takeaways:
"69% of companies with negative or no growth reject the concept of hybrid workforces and prefer all on-site or all remote employees."
Remote Work & Compensation Pulse Survey
"Most employees (88%) agree that the flexibility to work from home or the office has increased their job satisfaction."
Ergotron Study
"57% say those in the office will see more career growth than remote workers."
Cisco Global Hybrid Work Study 2022
"Hybrid models are used by 63% of high-revenue growth companies."
Accenture Survey
"55% of respondents want to divide their time in-office and at home."
Stanford Institute for Economic Policy Research
While the full list of statistics addresses many other issues, the ones highlighted here speak to the general themes:
Employees want more control over their schedules.
Companies willing to adopt a hybrid model are seeing more growth than companies that flatly reject one.
There are concerns around whether a hybrid model truly allows everyone to be treated equally because in-office employees may have a better chance at visibility and promotions.
Companies continue redefining the meaning of hybrid work, and that includes creating policies that address the fears remote or hybrid employees have around career progression. Building out these policies will take effort and dedication, but if your organization truly wants a functioning and practical hybrid work model, then it's worth the investment of time and money.
Want to see how others have done it? We've collected 45 hybrid work best practices here.
What does hybrid work mean to you?
As this article probably indicates, hybrid working means something different for everyone. Has your company implemented a hybrid work policy, or are you working toward one? Let us know how it's going here.