Average Work Week In Congo: 31.6 Hours (DATA)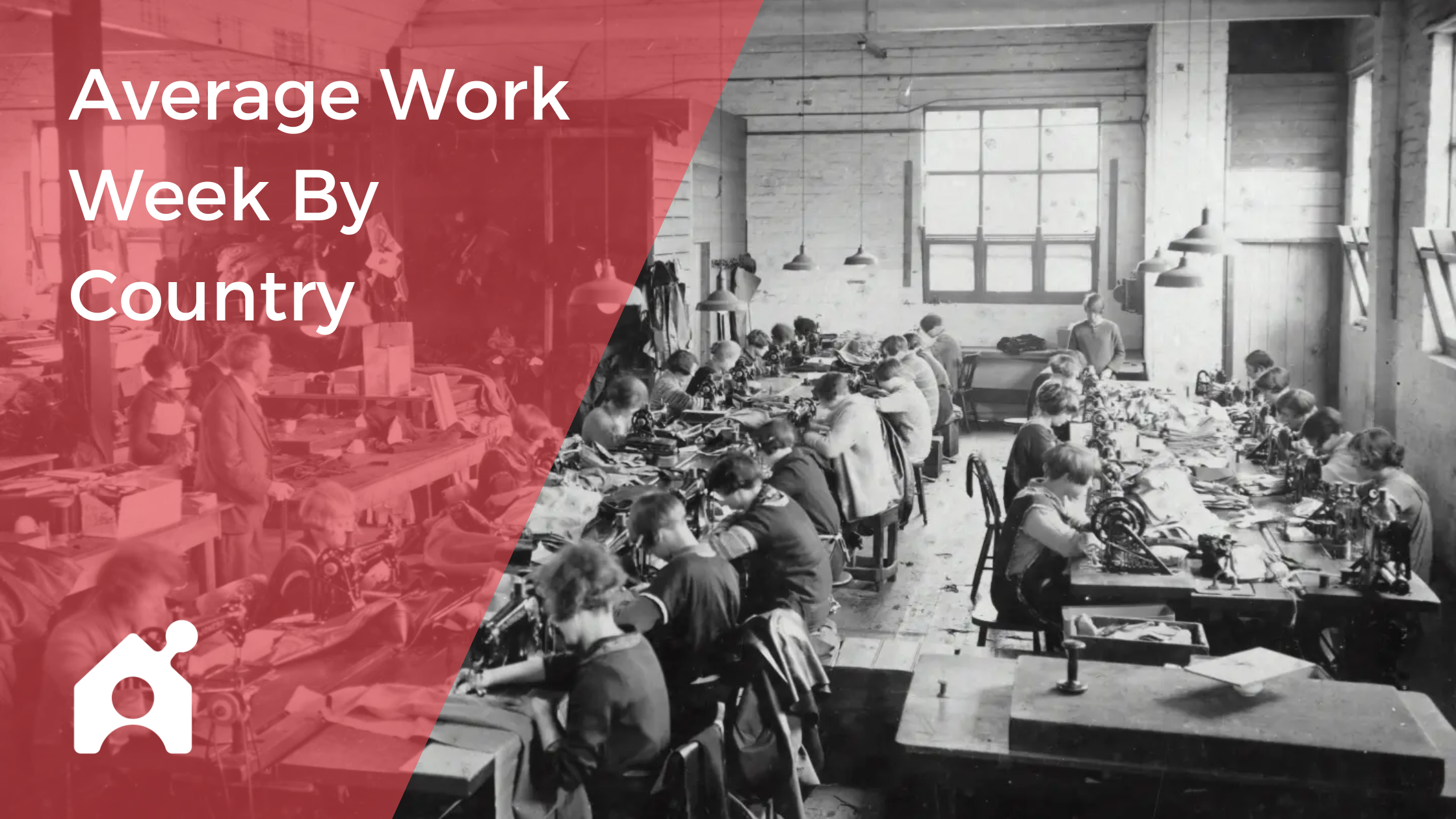 Congo's Average Work Week
Average work hours per week: 31.6
Annual work hours: 1,644
Country rank: 126/187 (ranked shortest to longest week)
Countries with similar work weeks: Cameroon and Costa Rica
GDP per capita: $618
Unemployment rate: 5.43%
Average Work Hours Per Week In Congo
On average, people in Congo work 31.6 hours per week.
This figure is based on data from the Organization for Economic Cooperation and Development (OECD), which publishes the number of hours worked per year by the average person in a country. OECD obtains this figure by dividing the total number of hours worked in 2021 by the average number of employed people. In Congo, the average person works 1,644 hours per year.
To get average weekly hours worked for Congo, we divided the annual hours by 52 weeks.
With an average work week of 31.6 hours, Congo ranks 126 out of 187 countries with available data for the shortest work week. That gives Congo a percentile rank of 33%.
125 countries have a shorter work week than Congo
61 countries have a longer work week than Congo
Cameroon and Costa Rica are the two countries in the rankings with the most similar average hours worked per week.
Take a look at the full data set here: Average Work Hours Per Week For Every Country
Supporting Economic Data About Congo
The average work week is dependent on a number of economic factors – a shorter or longer work week doesn't necessarily mean high or lower prosperity. In this section, you'll find some context to the economic activity behind Congo's average work week.
Located in Sub-Saharan Africa, Congo has a population of 92,377,986 people as of 2021. Both the region name and the population count is gathered from public data provided by The World Bank.
Congo's economy is categorized to have "low income." For context, here are the four categories that The World Bank uses to describe income levels:
Low income
Lower middle income
Upper middle income
High income
The gross domestic product (GDP) for Congo in 2021 was $57,090,000,000.
This GDP figure is compiled by the International Monetary Fund (IMF). The IMF collects the GDP in the national currency for the country and then converts it to US dollars at the average exchange rate for that year.
With a GDP of $57,090,000,000 and a population of 92,377,986, Congo's GDP per capita is $618, which ranks 173 out of 181 countries with available data. The ranking is listed from highest GDP per capita to lowest.
172 countries have a higher GDP per capita than Congo
8 countries have a lower GDP per capita than Congo
The unemployment rate in Congo is 5.43%, which ranks 99 out of 173 countries with available data. The ranking is listed from highest unemployment rate to lowest.
98 countries have a higher unemployment rate than Congo
74 countries have a lower unemployment rate than Congo
Does Congo have a four-day work week?
No.
Learn more about the status of the four-day work week by country.
Notes About The Average Work Week In Congo
The average you see for each country includes hours for full-time, part-time, and self-employed people, so this data should not be used as the standard full-time work week in Congo. For example, if half of Congo's employed workers were full time (40 hours) and half were part time (20 hours), the weekly average would show 30 hours.
In addition, this data is "actual hours worked" so it does not account for time off (holidays, vacation days, leaves, etc.). For example, if someone worked 2,000 hours in a year, we would show the average week as 38.5 (2,000 divided by 52 weeks). If that person actually took four weeks of paid time off, their typical work week would actually be 41.7 (2,000 divided by 48 weeks) with four weeks off.
Therefore, this data should be used as a guide for average work hours per week across the whole working population and as a comparison to other countries, not as the standard full-time work week.
Additional Work Week Resources
At Buildremote, we provide in-depth coverage and advice about the changing nature of work. In particular, we've written about the work week itself quite a bit so your company can make changes to how it operates using data and proven tactics, instead of guesswork. Here are some related articles you may find useful:
Want to see how Congo compares to other countries?
Take a look at the full data set here: Average Work Hours Per Week For Every Country
Are you preparing your company's annual calendar?
Here's a breakdown of all work days, work hours, and national holidays in the United States for 2023: How Many Work Hours & Days Are In A Month? [USA, 2023]
Need a new work schedule for your team?
We've built customizable templates for employee work schedules, corporate work weeks, shift work, entrepreneur schedules, and more: The Ultimate Work Schedule Template Library
Want to see which countries are adopting a four-day work week (or considering it)?
We track every company's four-day work week laws, plans, proposals, and sentiment: The 4-Day Work Week Country: Does It Actually Exist?
Sources for the data in this article:
GDP data comes from the IMF
Annual work hours is from OECD
Population data comes from The World Bank
Unemployment data comes from The World Bank
All calculations, ratios, rankings and percentiles are done by Buildremote