Apple's Return To Office Policy & Timeline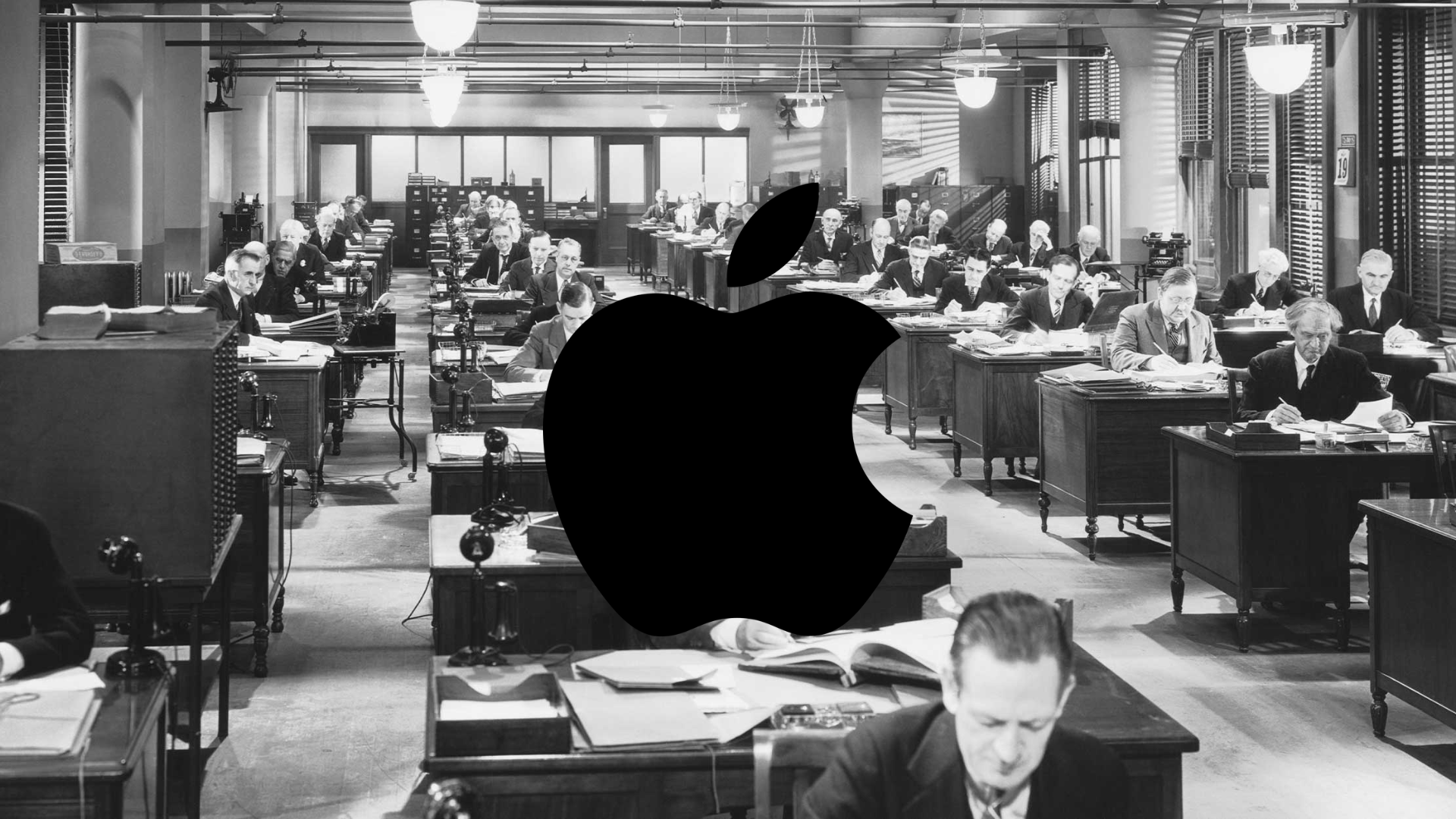 Apple returned to the office (RTO) on April 11, 2022 with a hybrid work policy starting with one day per week in the office. Apple expects employees to return to the office for three days per week on September 5, 2022. This was expected to increase to two days per week after three weeks, then three days per week by May 23. Apple did reach two days per week, but pushed back three days per week indefinitely.
Apple's CEO, Tim Cook, was one of the first Fortune 100 CEOs to push for a return to office as early as June of 2020. While his stance was pro-office at that time, after many RTO delays, employee pushback, and experience operating remotely, Cook has changed his tune a bit. Currently, Tim Cook prefers a hybrid work model but acknowledges things could change: "We are looking forward to learning as we go and adjusting where we need to."
Here is everything you need to know about Apple's return to office plan: the current policy, the timeline of delays, and sentiment from Apple employees and leadership about how work will be done in the future at the company.
Apple's Return To Office: Current Policy
Apple's RTO Timeline
June 15, 2020: Delayed indefinitely
"Apple Inc. told staff at its main Silicon Valley headquarters that the first phase of a plan to return to the office will begin on June 15, but stressed that most employees won't go back for several months at least. Phase 1 will be 'very limited' and workers will only be allowed in the office on certain days depending on their job."
Apple's plan to delay the return was leaked July 13, 2022.
"Apple Inc. is readjusting operations as Covid-19 cases continue to spike in the U.S. and some other parts of the world. The Cupertino, California-based technology giant is pushing retail staff to work remotely as the virus forces the company to shut some of its stores again, according to a video message sent to employees."
June 2021:Delayed indefinitely
"Apple Inc. Chief Executive Officer Tim Cook shared new details on the company's plan to return to the office during a virtual town hall meeting with employees on Thursday. Cook said it 'seems likely' that the majority of teams won't be back before June 2021."
September 2021: Delayed indefinitely
"Apple will ask most employees to work in the office on Mondays, Tuesdays and Thursdays. Some teams will be asked to return four to five days a week. Employees will have the option to work remotely two weeks out of the year."
February 1, 2022: Delayed indefinitely on December 16, 2021
"As of today, we are targeting February 1, 2022 to begin our hybrid work pilot in many global locations where teams have not yet returned to our corporate offices. We plan to start the pilot with a phased approach, welcoming people back to the office for one or two days a week for an initial period of four weeks."
April 11, 2022: Apple's real return to office date (for one day per week, hybrid)
"Apple will begin phasing in its planned hybrid work pilot on April 11th, bringing employees back to the office one day a week to start, according to an email from CEO Tim Cook to Apple employees."
May 23, 2022: Delayed indefinitely – Apple's planned date for three days per week in the office
"Workers will come into the office on Monday, Tuesday, and Thursday and work "flexibly" on Wednesday and Friday — would go into effect May 23rd."
The Verge covers the delay: "Apple is delaying moving forward on its hybrid return to work for office employees, saying in a memo seen by The Verge and (reported earlier by Bloomberg) that "we are extending the phase-in period of the pilot and maintaining two days a week in the office for the time being." Employees who are in the current two-day-per-week pilot will have the option to once again work fully remote if they feel uncomfortable coming into the office."
September 5, 2022: Apple's return to office for three days per week, hybrid
"Apple has told its employees they must return to the office in September for at least three days a week, with chief executive Tim Cook saying the move would preserve the "'in-person collaboration that is so essential to our culture.'"
Sentiment From Apple Employees
Apple employees push back against RTO, June 2021
Staff members say they want a flexible approach where those who want to work remote can do so, according to an internal letter obtained by The Verge.
"We would like to take the opportunity to communicate a growing concern among our colleagues," the letter says. "That Apple's remote/location-flexible work policy, and the communication around it, have already forced some of our colleagues to quit. Without the inclusivity that flexibility brings, many of us feel we have to choose between either a combination of our families, our well-being, and being empowered to do our best work, or being a part of Apple."
Sentiment From Apple Leadership
Stance on hybrid work
Stance on remote work
Stance on office space
Learn more about the work-life balance at Apple.
View All Return To Office Plans For The Fortune 100
Every month, we update every Fortune 100 company's return-to-office policy. You can view the data below.