12 Best Desks Under $100 (Don't Buy These 2)
You're looking for a functional, reliable desk under $100 – you don't one that will break, shake, or become an instant mistake. And the last thing you need is to do eight hours of research for a desk under $100.
I've worked from home for a decade and I'm on home office desk number five. I finally have a standup desk I'm happy with, but that wasn't always a priority. Early in my work-from-home career, I wanted something simple and inexpensive. In fact, I started out using the folding table we used for beer pong in college (I don't recommend that). Then, I moved onto a folding desk that broke in the first year… another flop.
I created this buyer's guide for desks under $100 so you could skip all of those early desk mistakes I made. If you're in a hurry, here are the main takeaways:
The overall, best office desk under $100 is the Cubiker 32-inch desk. Take a look at that, and if it looks good, your search is over.
No matter what you do, make sure to avoid these two desks – the Winsome wood desk (that broke on me in less than a year) and the Dekhaoxe adjustable mobile desk (it's 3.8 stars, has a high percentage of 1-star reviews, and is barely clinging to its spot on Amazon).
If you have some more time to research, you'll find our category winners in the table followed by breakdowns of the 12 best desks under $100.
The Best Desks Under $100
If you are on a mobile device, scroll to the right to view more columns.
See Also: 7 Best Small Desks For Bedrooms | Best Bookshelf/Desks | Best Home Office Desks
Below, you'll find more information (pictures, dimensions, pros and cons) for each of the category-winning desk under $100, plus a few extra ones that are worth looking into.
Best overall desk under $100:
Cubiker 32-Inch Desk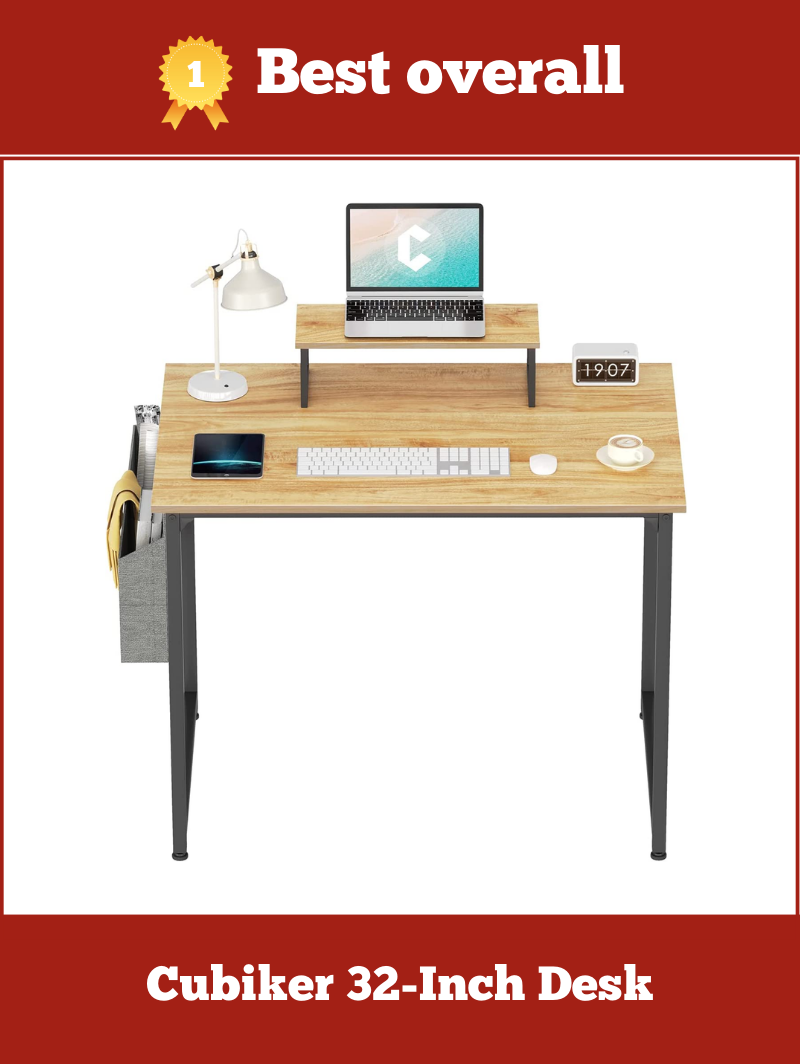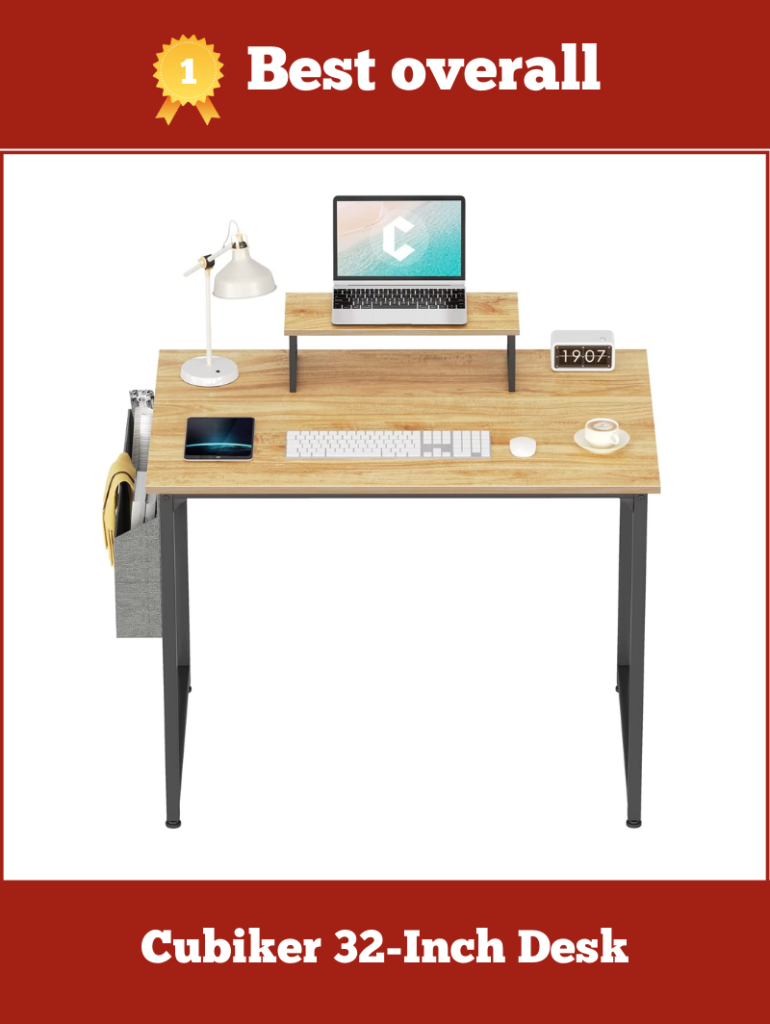 Cubiker is one of the top five brands recommended to Buildremote over and over (and we've really covered desks). It also fits our first rule of going cheap – if you're looking to save money, cut out as many bells and whistles as possible. The more features, the more can go wrong. The Cubiker 32-inch desk is essentially a simple, small table with two features – a storage bag on the side and a monitor stand on top (both features show up in our guide about desk organization ideas). Neither of those features will impact the longevity of the desk (like, say, a set of drawers or a sit-stand function). Finally, this Cubiker desk is highly rated (4.7 stars), trustworthy (4,000+ reviews), and has a low percentage of 1-star reviews at just 3% (that's where you find the defects).
Best bang for your buck:
SHW Home Office 32-Inch Desk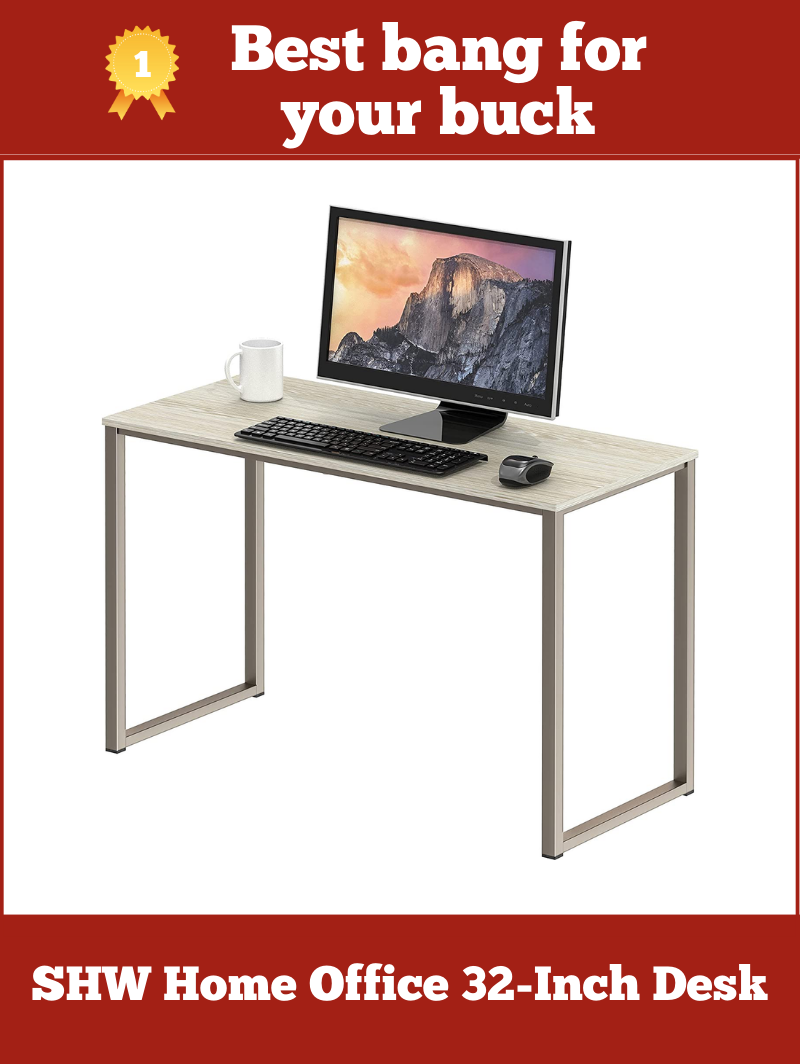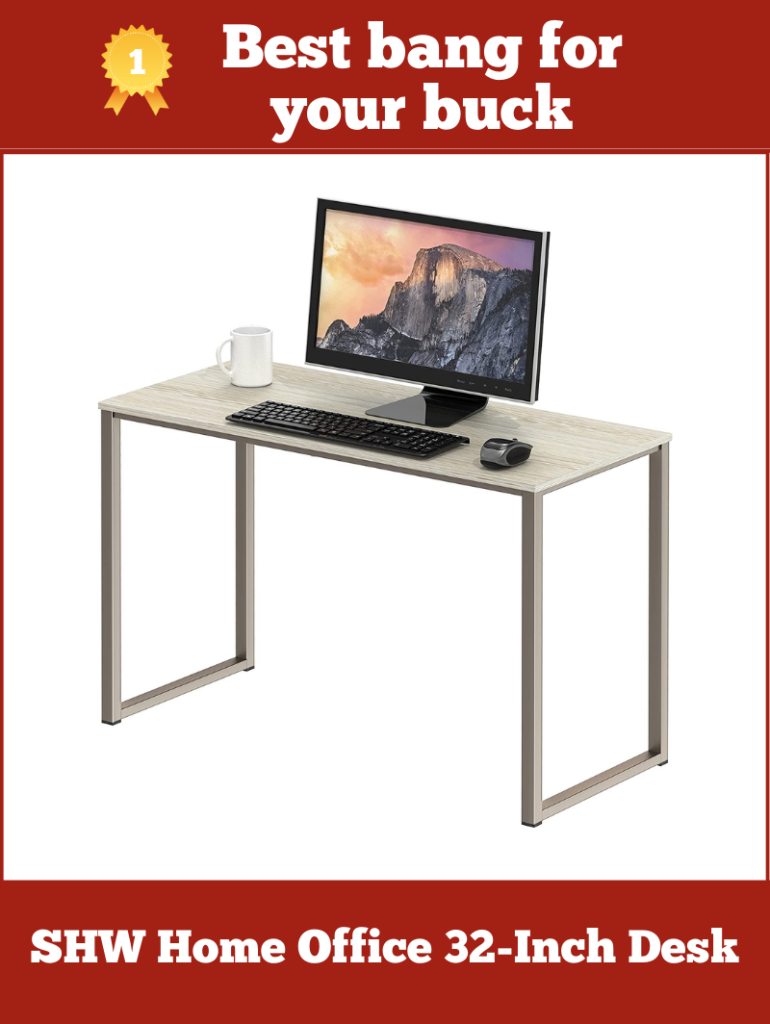 This desk won the same category (best bang for your buck) in our small bedroom desks buyer's guide. It is incredibly affordable at $80, comes with a great star rating at 4.6, and provides a high confidence interval with nearly 30,000 reviews. The assembly should be really quick and easy and it should last you as long as you need it to with the simple, minimalist design. Simple is your friend when you want to save money on a desk.
Best desk with drawers under $100:
ITUSUT Modern Desk With Drawers
For $100, this is a steal. It is highly rated, modern and simple, provides some storage space through two handle-less drawers, and will fit with just about any decor in your home office or bedroom. This is the best desk with drawers under $100, hands down.
Best L-shaped desk under $100:
CubiCubi L Shaped Desk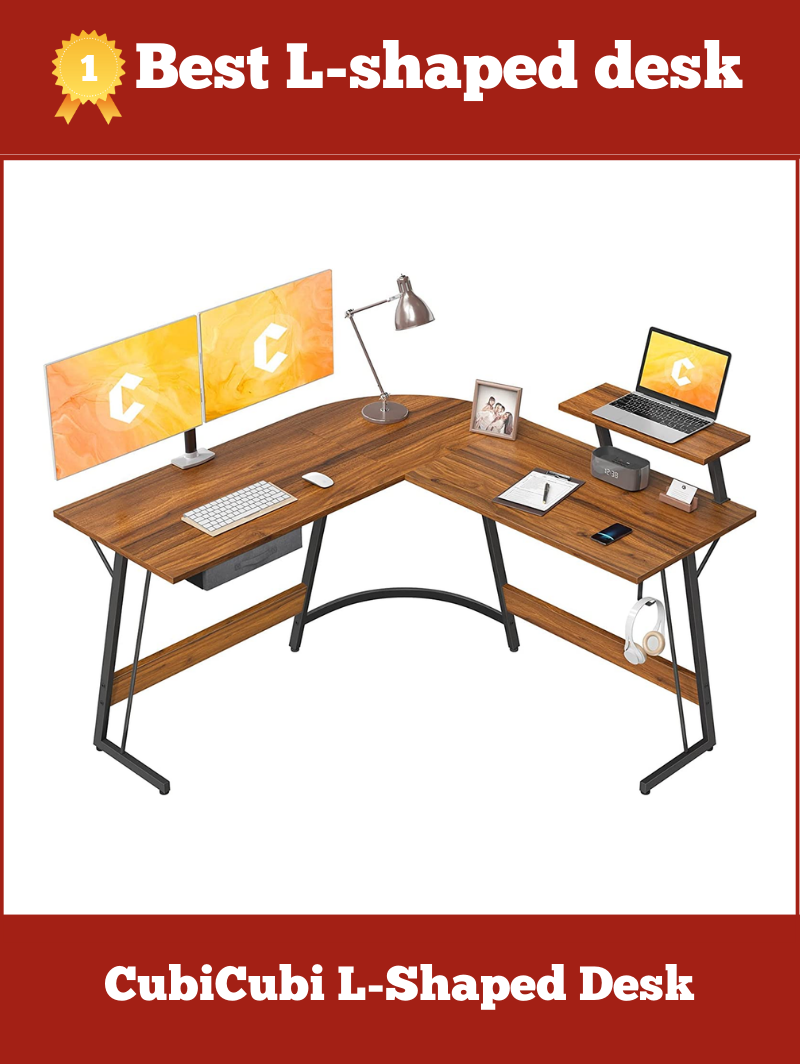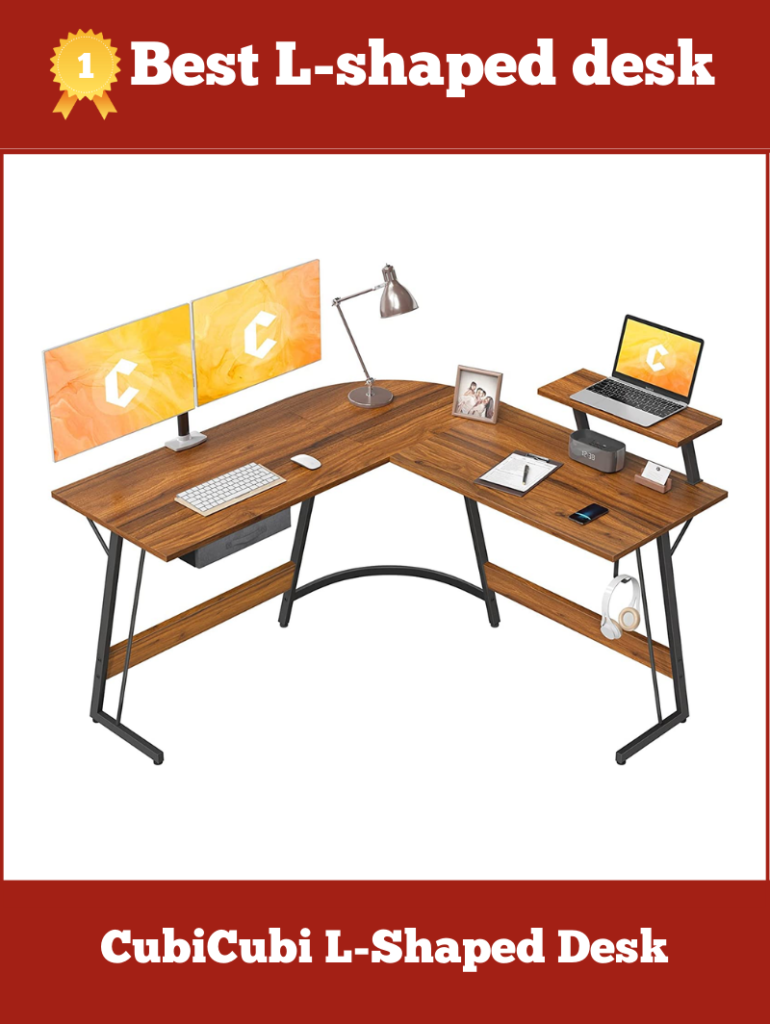 Keep in mind – you are now in "trying to do it all" territory. For the best overall desk under $100, we recommended a simple desk because less can go wrong. If you are looking for an L-shaped desk under $100, you open yourself up to more risk. There is more material, more complexity, more assembly… but the manufacturer's costs still need to be low.
With that said, this is the best L-shaped desk you can find for under $100. It has a nice aesthetic with the wood-finish desktop and rounded features, and a monitor riser.
Best white desk under $100:
Coleshome Modern Computer Desk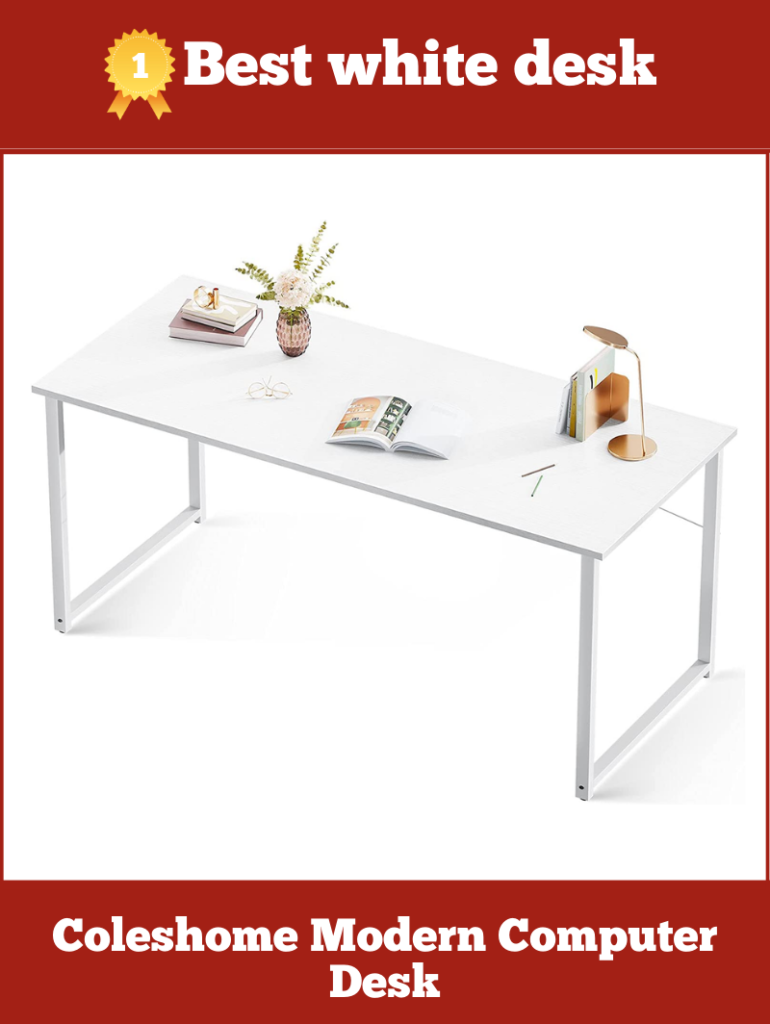 If you're looking for a white desk under $100, this is the best choice. It is a simple, clean, modern desk that can fit most of your needs. You can choose from multiple widths and multiple colors – you can even add some different color legs to the white desktop. Like most of our recommendations, this desk fits the category of "simple design." Less can go wrong with a simple design, so it has the chance to last longer.
Best standing desk under $100:
QZMDSM Adjustable Laptop Desk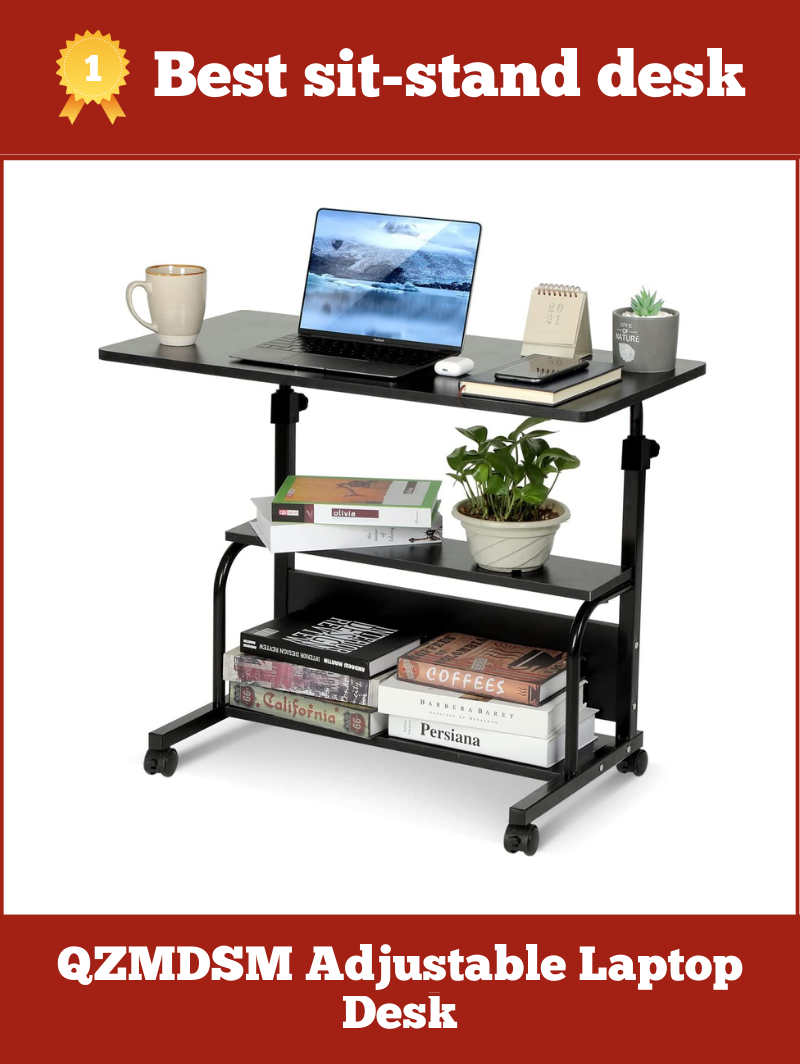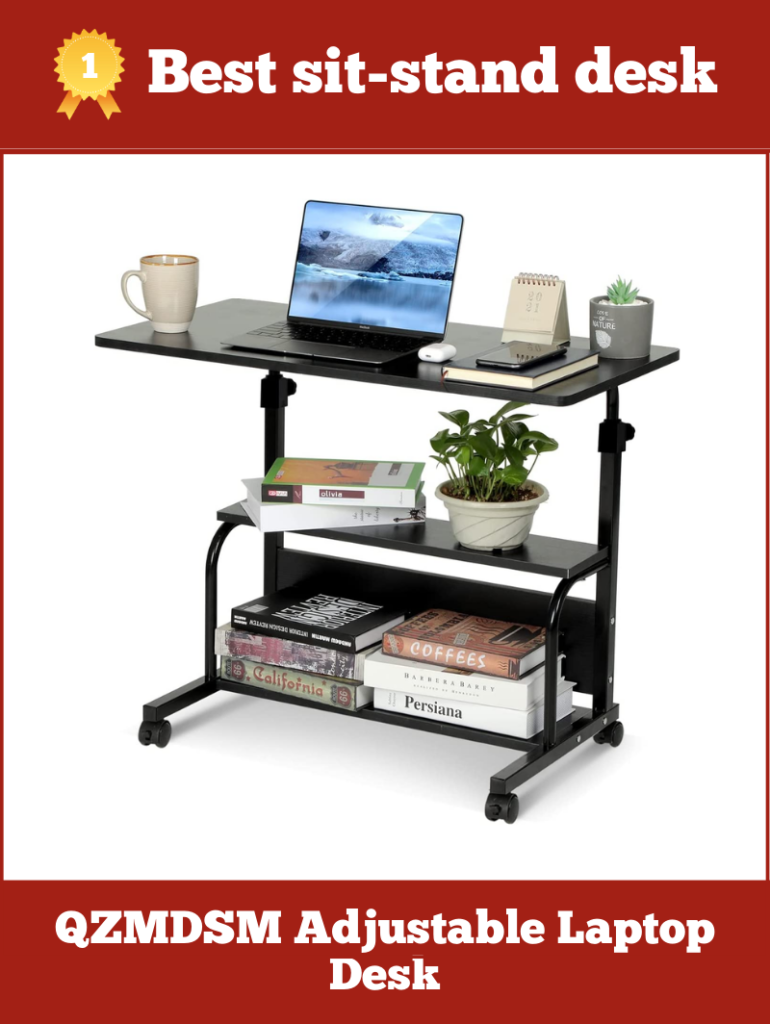 If you're looking for a standing desk for under $100, you are actually looking for a mobile laptop stand. There isn't a true standing desk for $100. Once you start to look at the mobile, adjustable workstations, you'll find that most of them are crap. Most of them either have 1) good ratings but no reviews, or 2) bad ratings with lots of reviews. The QZMDSM mobile standing desk is your best choice.
Best gaming desk under $100:
Casaottima L-Shaped Gaming Desk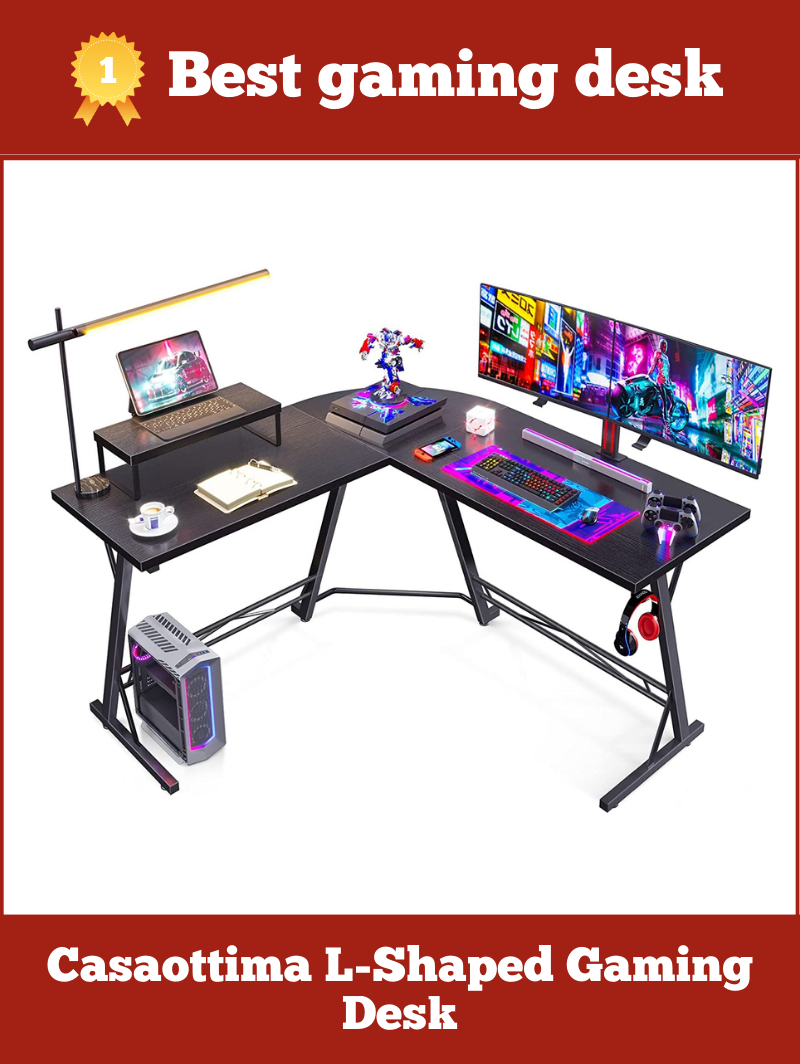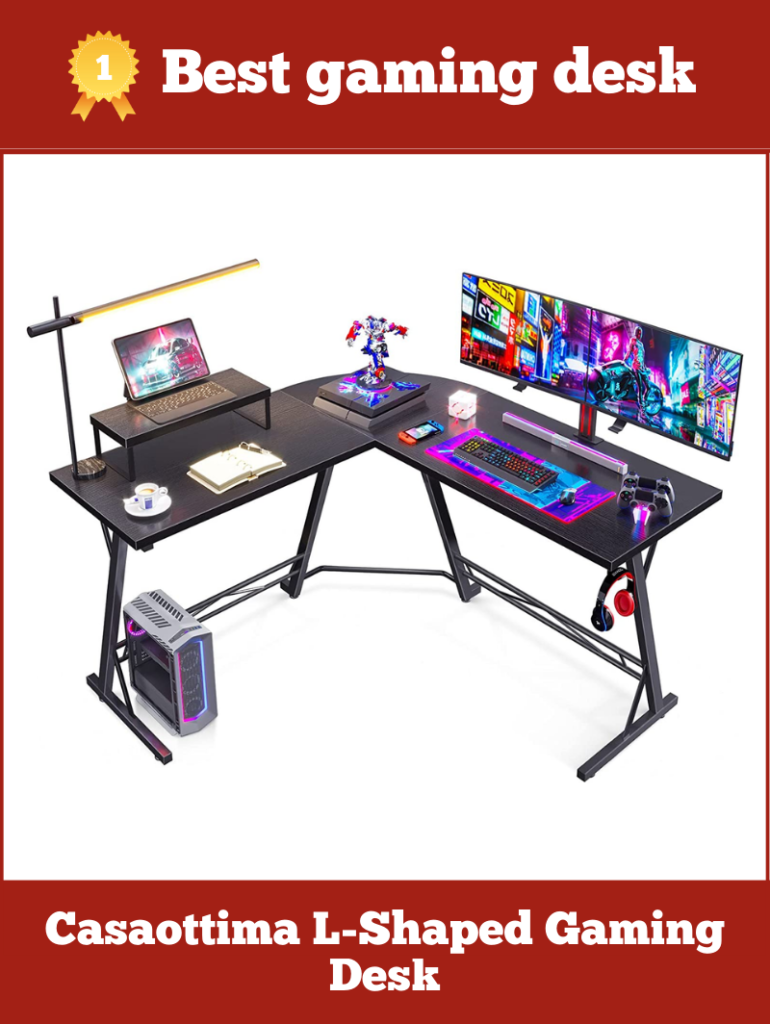 I am not a gamer and this website is not about gaming… it's about working from home. With that said, this is the best option for desks that are built for gaming with good ratings and lots of reviews. If you need the space for multiple monitors, start you search here.
JOISCOPE Home Office Desk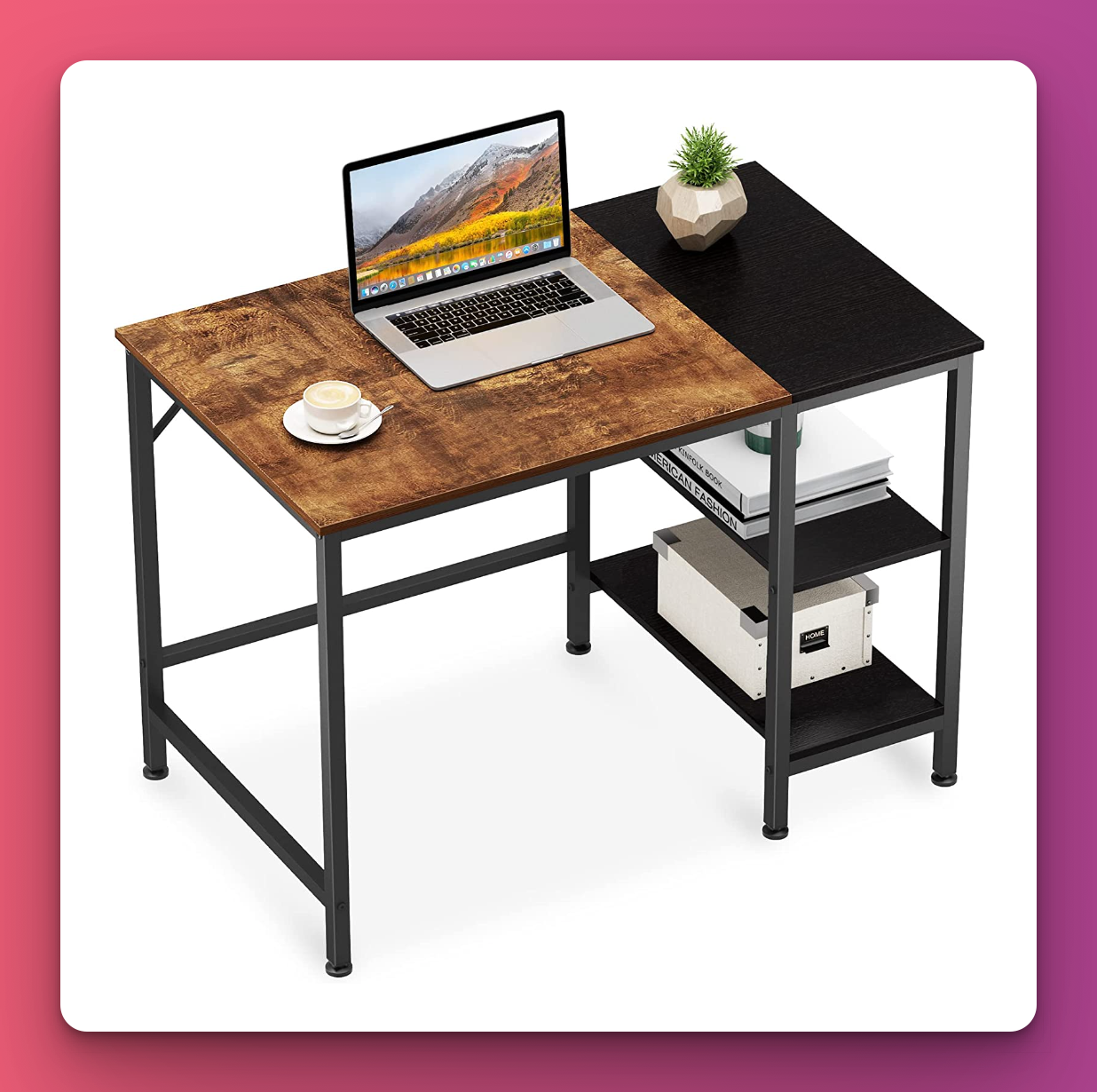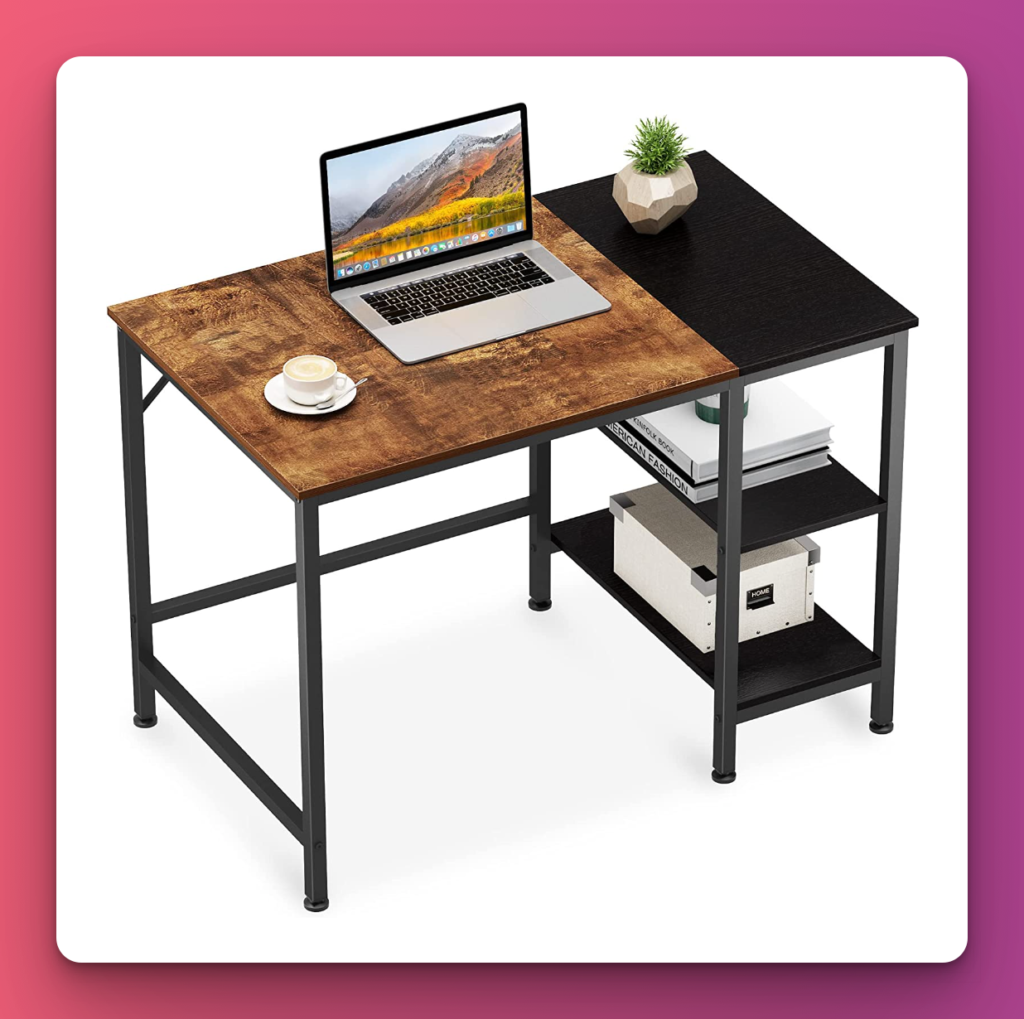 See Also: Desk Organization Ideas: The One-Stop Guide
SHW Vista L-Shaped Desk With Monitor Stand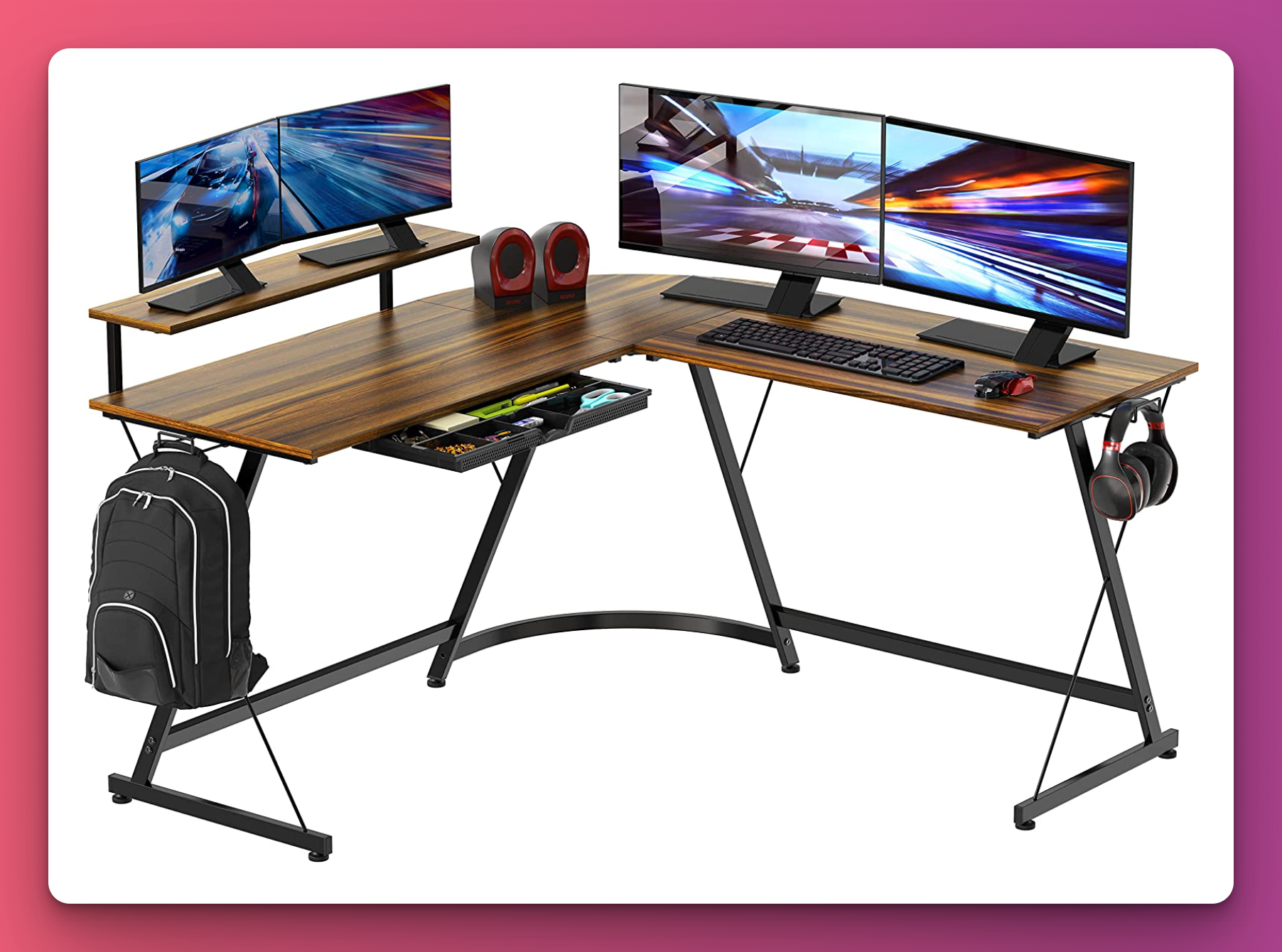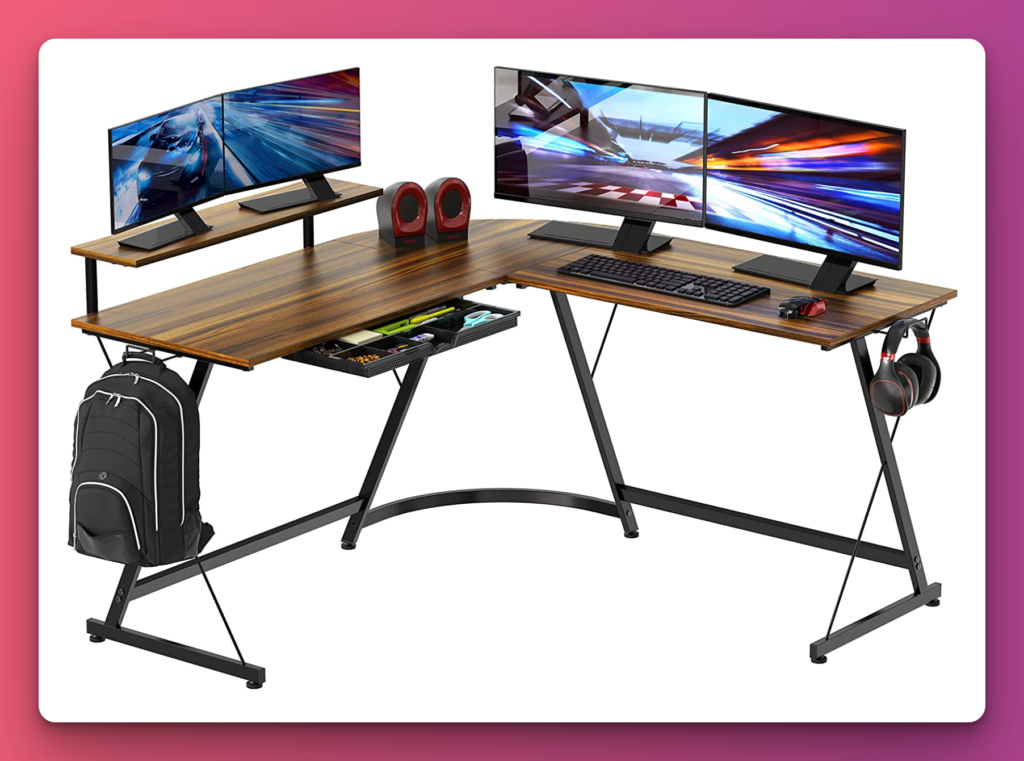 ZenStyle L-Shaped Corner Desk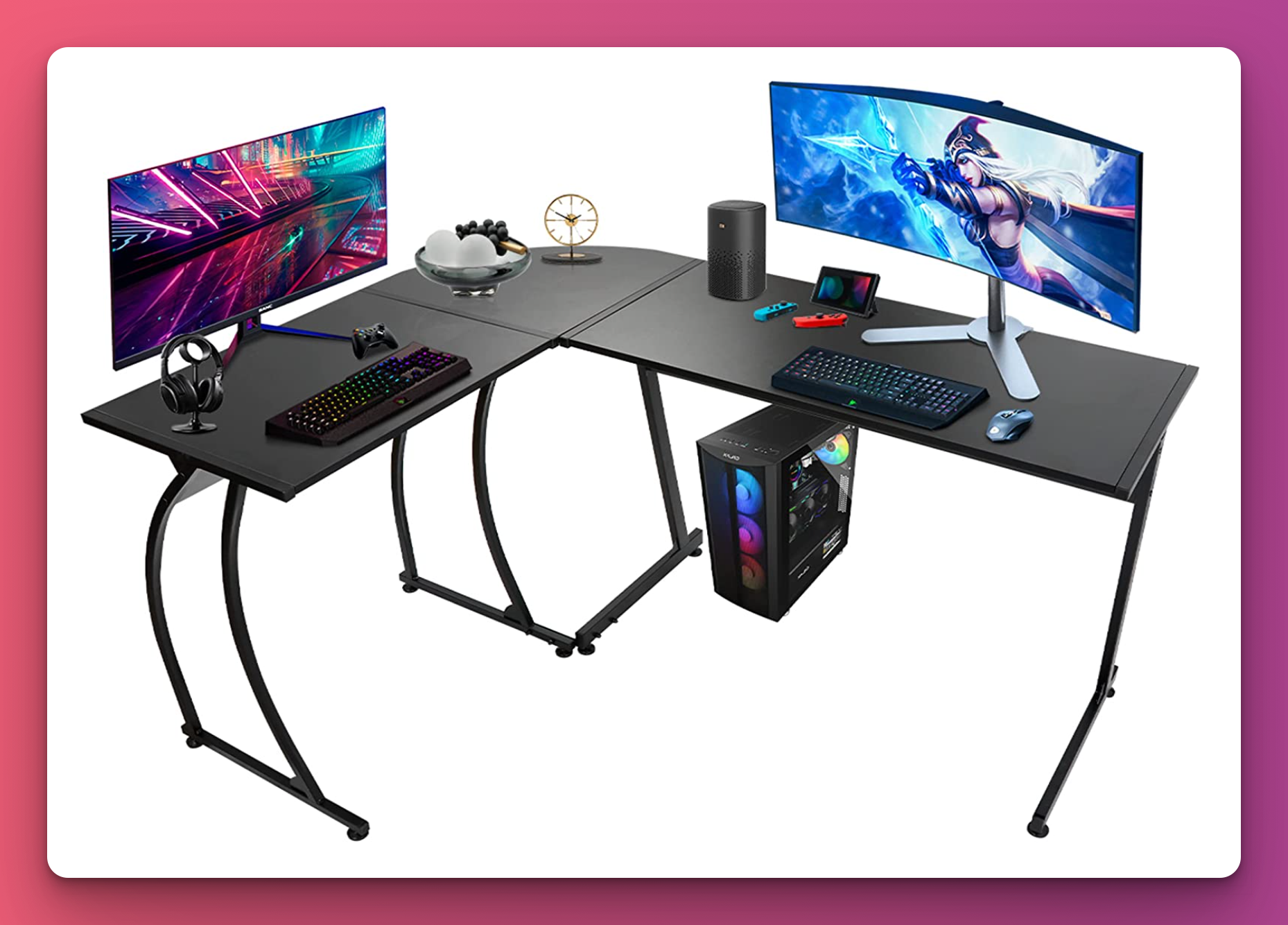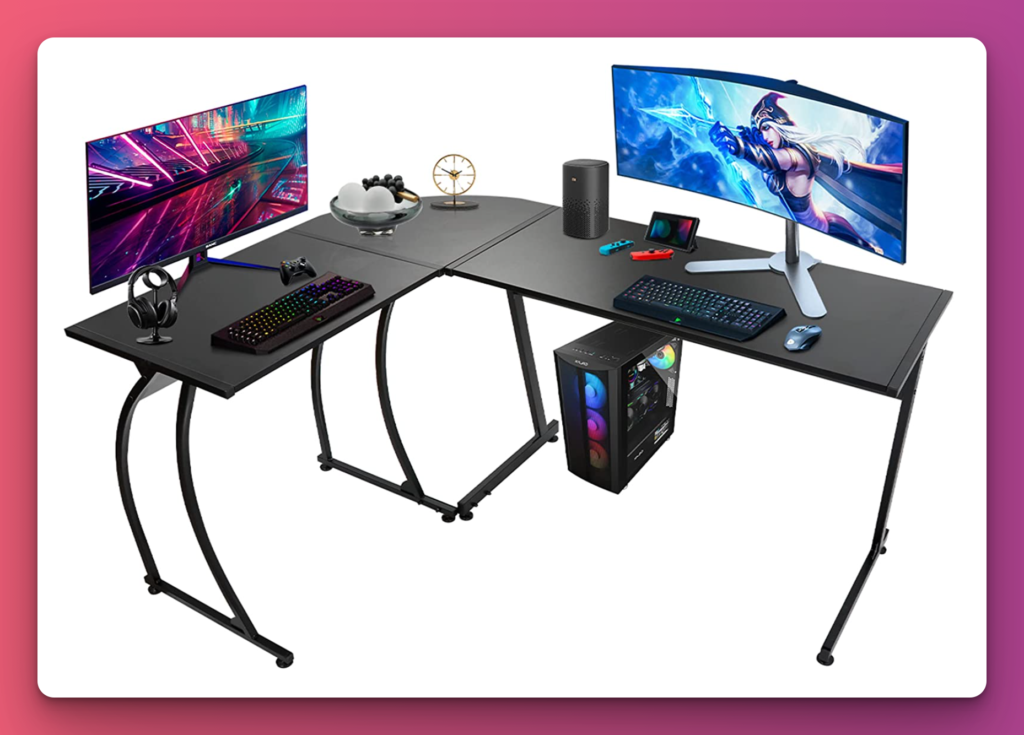 See Also: 12 Best Small Corner Desks
Lufeiya Small Computer Desk
What is a reasonable price for a desk?
Like any product, there is a wide range. But these pricing brackets will give you an idea of what you'll get for what you hope to spend on a desk:
What are some good quality desk brands?
We've covered the best desks from every angle and these are the brands that are recommended to us (or that we use ourselves) over and over:
What is a good desk for your home office?
It depends on what you're looking for. Since we've analyzed it from every angle, we'll share our winning home office desk in every category:
If you're looking for more recommendations, take a look at our article on every type of desk (and a recommendation for each).
Recommend a computer desk under $100
After 10+ years of remote work, I've tried a lot of home office desks, and the winners above represent the features I think most remote workers will find appealing. Still, I might have missed some good computer desks under $100. Let me know if I did – I'll be happy to check out your recommendation.
Just a heads up: some of the links in this article are affiliate links that may provide Buildremote with a small commission at no cost to you.