71% Of Remote Employees Work In A "Gray Zone." Here's How To Change It.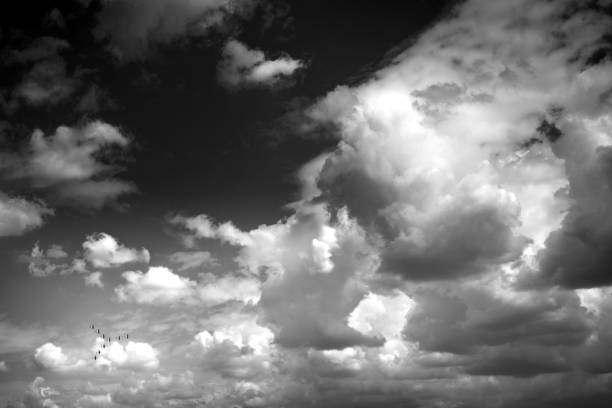 Remote work is the new normal in a post-pandemic world. Big companies like Nationwide, Coinbase, Twitter, Shopify, and businesses of all sizes are now allowing employees to work from home.
A 2021 FlexJobs survey found only 2% of employees wanted to return to offices. Most respondents intended to keep working remotely, and nearly 25% had a home office. More than one-third of people indicated they were willing to relocate to work from home.
But shifting to a remote work model has specific requirements that may be difficult to meet.
At the very least, remote work requires an ergonomic desk or workstation, good internet speed, and usually, specific software. What's bigger and less obvious are the blurred lines between work and home life, which can lead to stress, anxiety, burnout, and feelings of isolation. Instead of fostering employee enablement, these challenges may prevent employees from reaching their full potential.
More than 1,500 Americans who work from home were surveyed by CraftJack. The respondents included real estate agents, healthcare providers, IT experts, attorneys, and other professionals. A staggering 71% of respondents said they needed to improvise when working remotely, and only one in three had a proper home office.
Not surprisingly, most employees in remote positions work in a multipurpose space in their homes, or a "gray zone," reports CraftJack — which adds to the unique dichotomies remote work can create. This article offers tips on what employers can do about it.
Problems Caused by Less-Than-Ideal Home Office Setups
Sharing space
Sharing a home workspace has consequences. Nearly 40% of remote employees share their workspace with another person in the household, according to CraftJack, and 58% of people experience relationship problems because of it.
Noise-based distractions
Another issue is the noise produced by others (according to the survey respondents, about 70% have experienced noise-based distractions). Pets and children pose challenges, too, especially during video calls.
Working anywhere — at home
One-third of employees reported working from their bedrooms, and one in three remote employees said they've worked from a closet during the pandemic. Others have worked from their beds, couches, basements, and other makeshift workspaces. Nearly 30% of remote employees held video calls in their bedrooms, and 25% of respondents used virtual backgrounds for privacy during video calls. Constant adjustments like these can create mental strain.
Physical issues
Impromptu workspaces can also lead to the development of physical issues over time. According to CraftJack, 74% of employees experienced pain and discomfort while working.
More than half of the survey respondents had neck or back pain
31% of workers had pain in their hands and wrists
50% said they would return to the office just to get rid of their aches and pains
Financial costs
Most survey respondents spent an average of $282 on workspace upgrades during the early COVID-19 shelter-in-place period. Most employees bought an office chair, but 66% would have chosen a more supportive model if their employers paid for it.
These findings show that you can provide your team with the best productivity tools and cutting-edge software, but they aren't enough to build morale and retain talent.
It's critical to identify and address problems like these before they worsen.
Other Challenges of Working from Home
From the outside, working from home may seem ideal. But working from home comes with challenges that require a high level of adaptability. Working remotely means that our homes are no longer just our homes. We live, work, sleep, eat, and relax in the same spaces — "gray zones" with no barriers.
And the adjustments that have to be made may not work on an individual level. For example, not everyone feels comfortable working in their bedroom.
Over time, working in a bedroom can increase stress, leading to poor sleep. A lack of sleep affects all areas of our lives — including productivity.
There are other issues to consider. A 2021 survey published in Global Transitions found that most employees have unbalanced workloads. Some respondents said that working from home affected their motivation and family life, while others said they've struggled with social isolation.
Nearly 40% of employees reported feeling lonely or isolated when working from home. About 20% said they didn't get enough exercise, and more than one-third experienced weight gain. Others were unsatisfied with their work environment, including lack of space. Other issues cited were:
Effects of prolonged sitting
Poor work-life balance
Feelings of loneliness
Lack of printing capabilities and dedicated software
The need to keep an eye on children during work hours
Slow internet connection
Risk of redundancy
All of these remote working issues affect employee productivity and job satisfaction.
But on the positive side, you can take steps to address these problems — whether you are an employee or an employer. Try the following strategies that can help employees thrive in a remote environment.
Rethink Your Communication Strategy
In a 2021 survey, 27% of remote workers cited communication as their biggest challenge. Using online channels, it can be difficult to pick up on people's reactions, their overall emotional state, and read their body language. And the lack of connection in remote work can lead to misunderstandings, low employee morale, and diminished performance.
Tip: Communicating in bursts
Harvard Business Review (HBR) says one of the best ways to tackle these issues is to communicate in bursts.
How does it work?
For starters, keep your messages short and to the point. Address one topic at a time, whether you're sending an email to staff members or using Skype, Microsoft Teams, or other similar software. HBR also recommends using audio rather than video or text for task-focused conversations.
This approach can drive innovation and productivity while reducing information overload.
Tip: Give employees the time they need to digest your message before moving on to the next point.
Prioritize Employee Engagement
Another challenge of remote work is the lack of human interaction. Zoom, Slack, and other collaboration tools cannot replace the human element.
The Global Transitions survey and other studies show remote employees often feel isolated and have difficulty communicating with their colleagues. Things are even harder for those who live alone.
Over time, these factors can negatively impact employee engagement, motivation, and work performance. On top of that, staff may experience mental fatigue, stress, and a high psychological workload.
To keep employees engaged, we recommend scheduling virtual coffee breaks and remote-team building activities. Here are some ideas to consider:
Virtual happy hours
Online cooking classes
Multiplayer games
Virtual break rooms
Virtual birthday parties
TED-style talks/inspirational speeches
Friendly challenges
Remote workshops
Online group exercise sessions
Leaders can set up virtual breakrooms where employees can share productivity hacks or talk about things like their favorite restaurant ordering apps.
Make Sure the Right Digital Tools Are Available to Employees
The Global Transitions survey also found that most employees use collaboration tools like Skype, Zoom, WhatsApp, and Microsoft Teams for remote work. However, about 15% of respondents said they didn't have dedicated software and IT support access. Another 20% reported lacking access to essential documents — meaning that they weren't able to complete their work.
Check in with your employees often and make sure they have what they need — especially if quality of work is suffering. Otherwise, you may find employees are quitting.
As Forbes notes, many of the tools widely used before the pandemic may no longer be relevant. Additionally, some apps and software programs are difficult to use without thorough training, which poses significant challenges for remote teams.
Leaders need to find out which tools their employees prefer and what challenges they face.
Beyond business-specific tools, opt for intuitive, easy-to-use tools like Slack, Asana, and Google Drive, if they aren't already in use.
You may also want to look for online tools that promote employee well-being and mental health.
For example, G2 recommends MoveSpring, Unmind, Virgin Pulse, Headspace for Work, and Wellable. These apps can help reinforce healthy eating and exercise habits, improve work-life balance, and reduce stress.
Provide Office Equipment for Working Remotely
Some of us have invested in fancy equipment to make specialty coffees at home, but as discussed earlier, most employees have less-than-ideal home office setups and limited space. Additionally, poor ergonomics can lead to back pain and other aches, affecting productivity and overall health.
Clinical research published in the Journal of Preventive Medicine and Hygiene found a strong link between office ergonomics and work performance. Poorly designed workstations—among other factors—may increase the risk of musculoskeletal disorders, resulting in fatigue and low productivity.
Another study suggests employees with limited workspace are less productive and experience higher stress levels. Office ergonomics, room temperature, lighting, and other factors can affect task performance and work accuracy.
Employers are not legally required to provide office equipment for remote work, but it's in your best interest to do so. FlexJobs recommends the following options:
Provide the basics (such as a laptop or desktop computer)
Provide all necessary office equipment, including desks and chairs
Offer equipment stipends so that employees can buy what they need
While there's no one-size-fits-all approach, the least you can do is ask your employees what they need for remote work and then cover the basics. You may not have the budget to buy ergonomic workstations, but you can provide basic office desks or rocking chairs with a padded backrest.
Remember, it's the small things that matter. By providing employees with the right home office equipment, you'll show that you care about their well-being.
Plus, you'll create a productive work environment where your team can thrive.
Author's Bio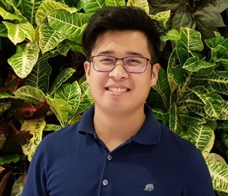 John is a coffee-loving digital marketing professional at Optimist. He spends most of his time testing different strategies and in his spare time, argues his findings with his dog. Zeus. You can follow him @J_PMarquez.
This article is part of Buildremote's contributor series. Occasionally, we'll share other people's ideas about running a remote company. If you have a topic you'd like to pitch for Buildremote, send us an idea here.