How To Calculate Hourly Rate From Salary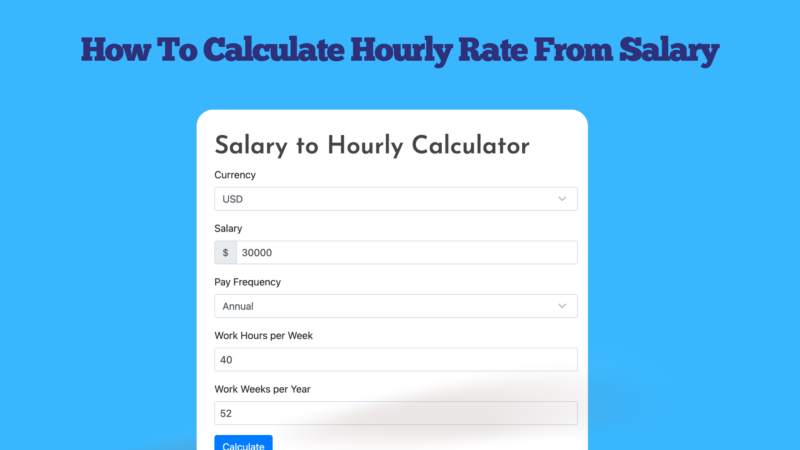 Here's how to calculate hourly rate from salary. Since you and I learn in different ways, I provided a few different resources to make the calculation. Use the links below to jump to a section of the article that helps you the most:
Formula To Calculate Hourly Rate From Salary
Want to quickly figure out how to calculate your hourly rate from annual salary? Here's the simple formula:
Hourly pay = Annual salary / number of weeks worked per year / number of hours worked per week
Here is an example you can use to follow along with the formula:
Annual salary: $100,000
Weeks worked per year: 50
Hours worked per week: 40
$100,000 divided by 50 = $2,000 per week
$2,000 divided by 40 = $50 per hour
Salary To Hourly Example Calculations
Want to see some ballpark answers? Here is a table of salaries with normal work weeks (52 per year – we're not factoring in time off) and work hours (40 per week).
How To Calculate Hourly Rate From Salary In Google Sheets Or Excel
If you'd rather do your calculation in Google Sheets or Excel, use this spreadsheet template.
The spreadsheet has two tabs – one for salary to hourly and the other for hourly to salary.
If you're logged into a Google/Gmail account, you can use the Google Sheets workbook by making a copy (File > Make a copy).
Or, you can use it in Microsoft Excel by downloading it (File > Download > Microsoft Excel).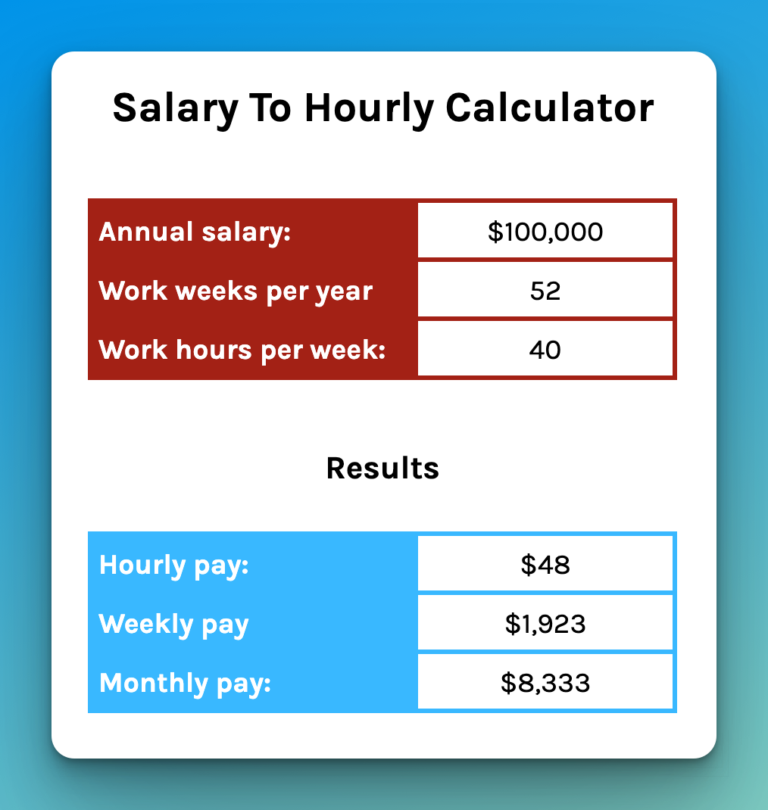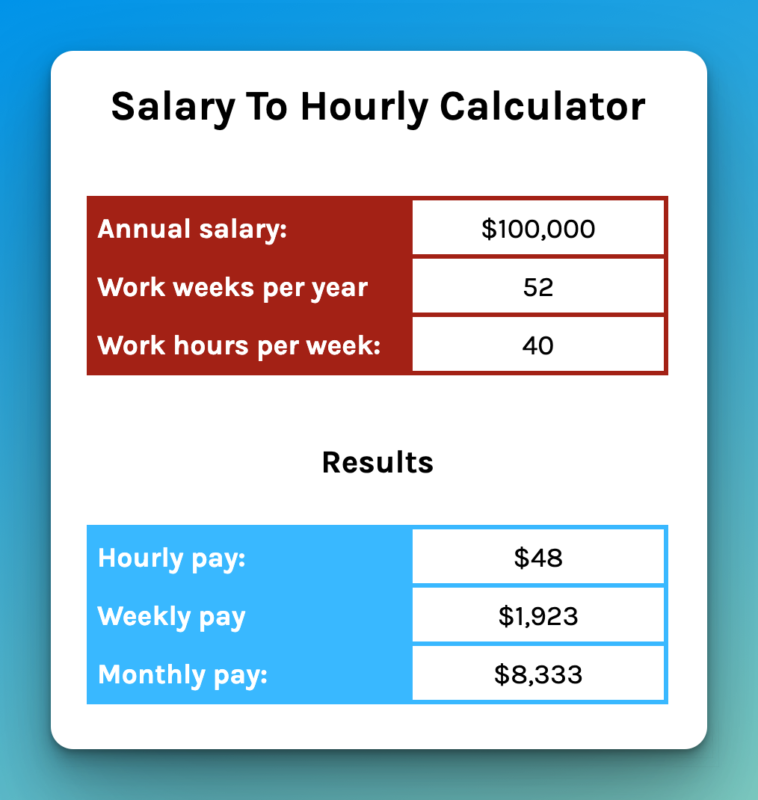 Salary To Hourly Calculator
Want to skip all the formulas and example calculations? We have a salary to hourly calculator you can use to quickly figure out how much you make per hour. Click the image below to use the calculator.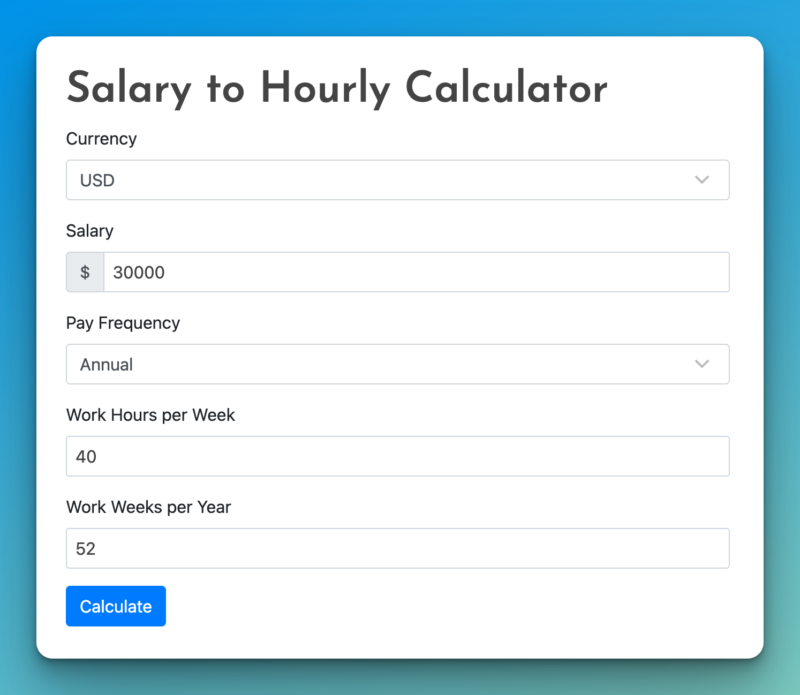 Related Resources
We've built out some related work calculators and resources to help answer common questions about work hours, days, earnings, and more.
Other Work Time Calculators
Here are a few other free calculators we've built that are closely related to our hourly to salary one:
Articles To Help You Calculator Work Periods
Here are some additional articles you might find useful to calculate business hours, days, and weeks:
Disclaimer: This calculator is not legal advice. Please advise your HR or legal team first to determine the right work hour calculations and salaries depending on your type of organization, employee status, and labor laws in your state or country.