How To Maintain Your Culture When Everyone Is Working Remote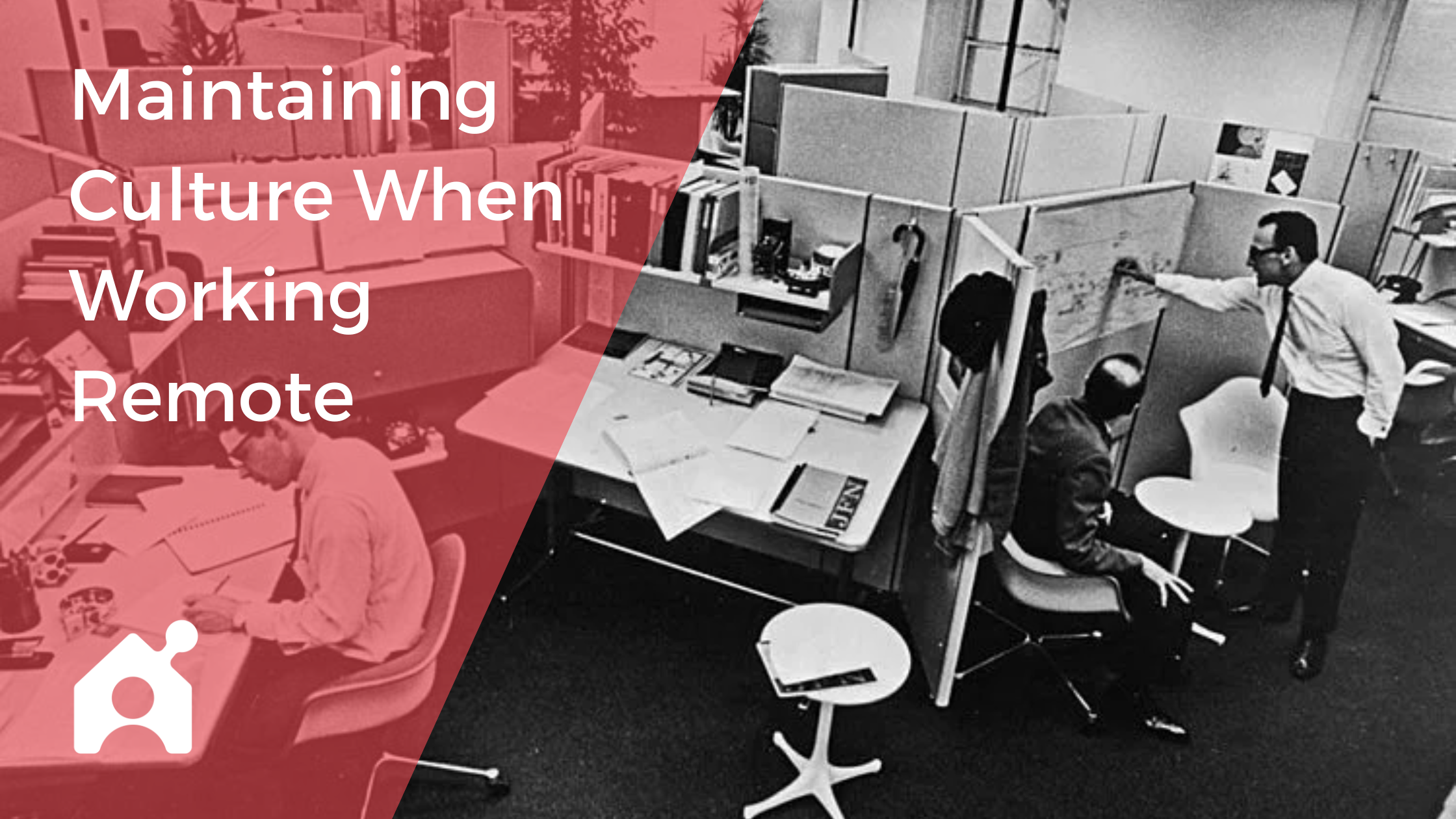 The growing popularity of remote and hybrid working models has changed how many companies operate, with many employees now working remotely.
Remote work has many benefits for workers, including increased flexibility, more opportunities to save money, and greater employee productivity. However, replacing the in-person office culture — valuable for employees and employers — can be difficult.
Happily, many companies are working hard to create a positive culture for everyone — including their remote staff. In this article, we'll look at some of the steps you can take to promote a friendly and positive culture among your remote employees.
Does Remote Work Harm Company Culture?
As we mentioned earlier, employees can gain a lot from remote work. They no longer need to live close to an office, for example — or commute. Research also suggests that remote work can help increase employee productivity.
In short, employees can save staff money on housing and commuting while retaining more control over their environment. Employers, meanwhile, have the opportunity to save on office space.
Still, remote work's impact on company culture is a huge challenge for employers, particularly when onboarding remote workers and successfully building close bonds between teammates.
In an office, a team leader will help new team members learn the tasks they're responsible for and help them integrate with their colleagues. At the same time, employees working together each day can bounce ideas off one another and build close working relationships.
In an ideal scenario, employees will have access to many tools that facilitate clear communication and collaboration between each other while working remotely. But it can still be challenging to replicate the relationships and close working environments that employees can build working together in person every day.
Despite these challenges, employers can maintain a positive remote company culture with their team if they use the correct tools and prioritize employer-employee trust.
Here are our top tips to achieve that trust.
#1 Boost Team Morale With Regular Team Events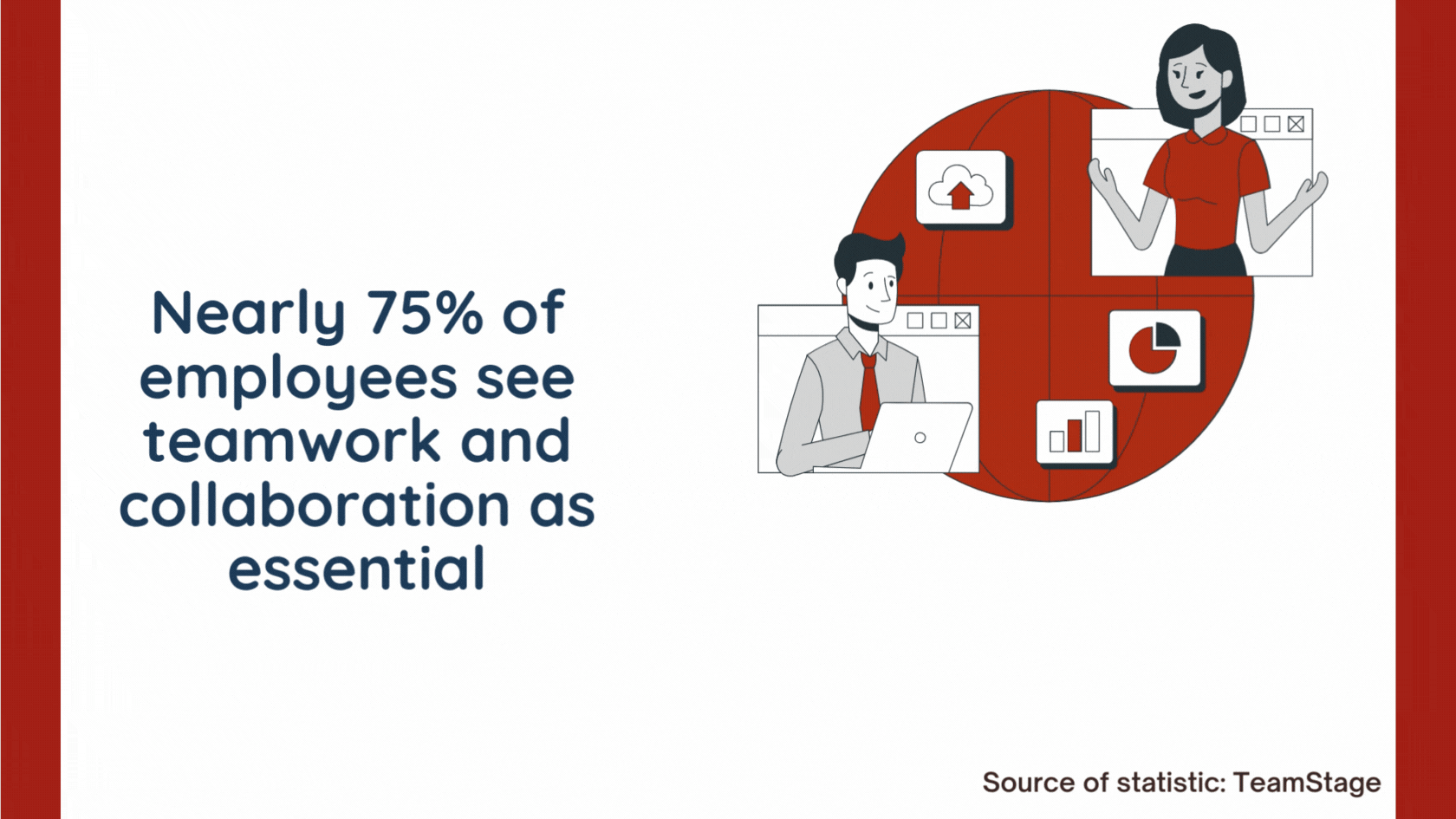 Regular team meetings are necessary to stay on top of workloads and see how everyone's doing — but they're not always the best setting for teammates to build rapport. This is where regular team-building events come in.
These events help team members build and maintain a positive culture in an informal, relaxed way. They should also give employees and company leaders a chance to get to know each other personally.
Give the following a try:
Team quizzes, where team members can get to know each other better.
Virtual happy hours on Zoom.
In multiplayer gaming sessions, there are plenty of online games that team members can play together.
Informal virtual events like cooking classes, music jam sessions, virtual escape rooms, and murder mysteries.
#2 Maintain Regular Communication With Your Team
Clear communication between the leadership team and employees is a critical part of building and maintaining a positive remote work company culture.
There are plenty of ways team/company leaders do this, including:
A daily stand-up between managers and teams to discuss work objectives and share constructive feedback.
Weekly or fortnightly one-on-one meetings between a team leader and individual team members to dig into employee performances and any challenges they're facing.
Regular meetings that include entire departments or the entire company.
Beyond regular communication, you should also make sure each employee has clear objectives and KPIs. Give them a pat on the back every now and then when you feel they have gone out of their way to deliver the best results.
Here is a good example from the Law Offices of Attorney Brian White, where they highlighted great work by giving an employee a shout-out on their Facebook page. By celebrating Josh Hilbe's great achievement, the firm shows that it cares about pushing its employees forward and encouraging them to grow within the company.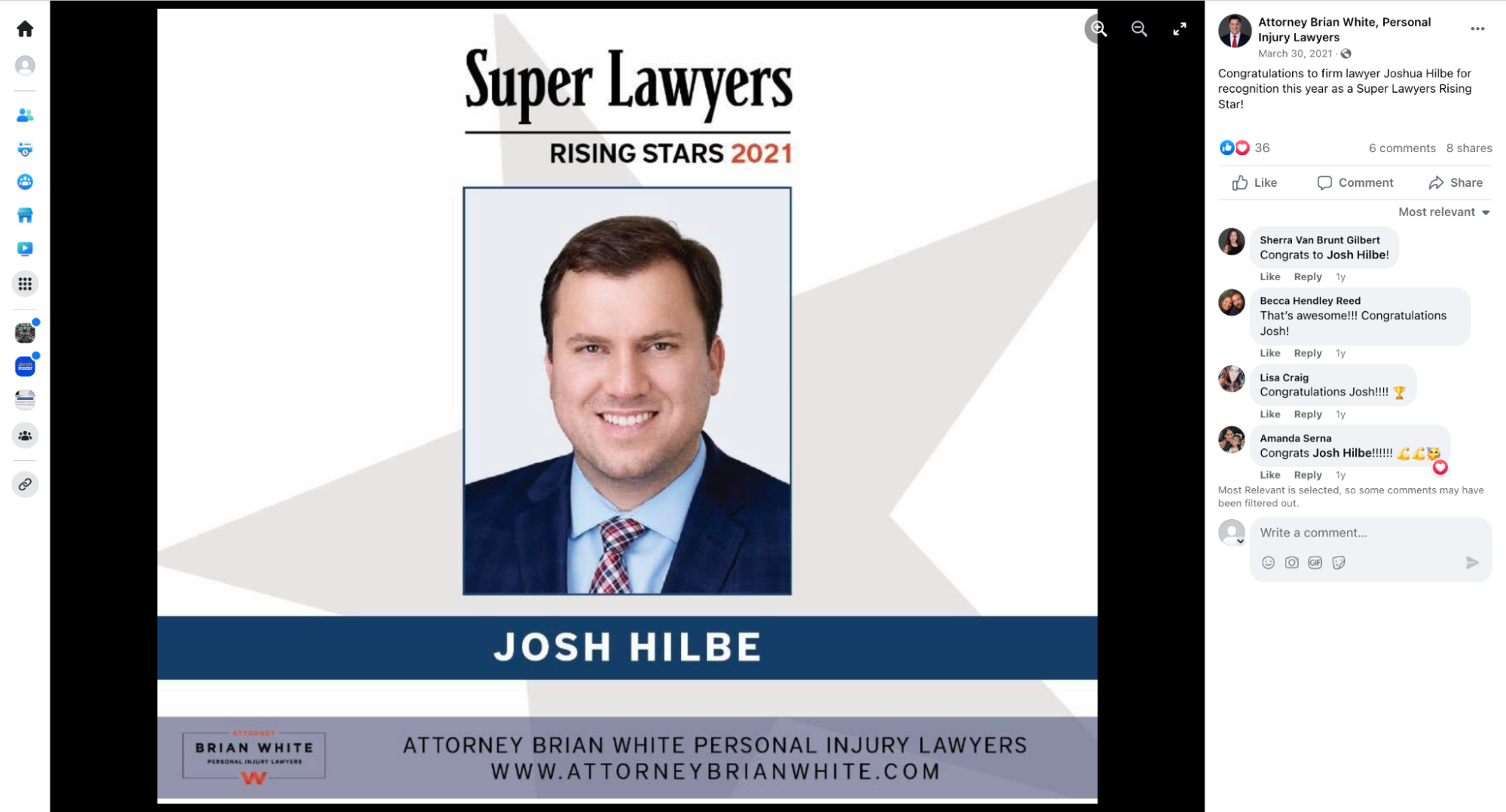 #3 Define, Communicate, and Demonstrate Your Company Values
Your company values will guide how each individual in your company carries out their work and how they interact with their peers and your customers. These values may include diversity in the workspace, accountability, showing respect at all times to customers in every interaction, and positive teamwork. That's why creating and communicating your company values with your staff is essential, particularly when employees work remotely.
You can outline your company values in the interview process or during the onboarding of any new employees. But more importantly, you should demonstrate these values. You can also encourage peer-to-peer recognition schemes to reward employees for displaying company values in their work.
For example, you could run a monthly competition where you ask each staff member to nominate a peer who's displayed one of your company values in their work or gone above and beyond with a customer.
#4 Gauge Employee Feedback Through "Pulse Checks"
An alternative to holding more formal meetings is to send staff a monthly pulse check to see how they are getting on with their work and how they are feeling.
This is useful for employers looking to gauge employee feedback and engagement. A pulse check is a short survey, usually around five questions, sent via email through an email marketing platform where employees can share their feedback openly with their team leader.
Example pulse check questions you can ask employees are:
How are you currently feeling about your work?
Do you feel supported?
What have you achieved this month that you're particularly proud of?
Are you happy with your working conditions and environment?
How do you feel about your current career trajectory?
Questions like these give you good insights into how your team members feel, how they are progressing with their work, and if they need additional support.
#5 Ensure Your Staff Has Adequate Remote Working Equipment
Employees need access to a suitable environment and tools to meet high standards while working remotely. There are many ways employers can ensure their staff has the proper equipment to carry out their work, such as:
Providing team members with a quality laptop, laptop stand, and monitor.
Providing employees with ergonomic office chairs and a standing desk, if necessary.
Ensuring employees have an adequate tech stack for accessible communication and collaboration.
Checking regularly with team members to see if new office equipment or technology would help them in their daily work.
#6 Offer Plenty of Career Opportunities
Many business leaders offer their current employees career growth through upskilling and reskilling. The good news is that doing this can have a positive impact on a company's culture.
Research suggests that over half of all CEOs state that a strong upskilling program positively impacts their company culture. In addition, an upskilling program can contribute to increased employee confidence and loyalty as it shows a business takes employee growth seriously.
Companies also benefit from offering career opportunities to their staff. Companies will see less employee turnover by prioritizing employee career growth and will often see an increase in workforce productivity.
Stats around employee turnover show just how detrimental it can be to a company's finances, reputation, and recruitment metrics. However, these stats also indicate the positive impact low employee turnover can be on a business's finances:
On average, an employee leaving a business costs a company 33% of the employee's salary.
Employee turnover for most companies is an average of 19%.
Companies with low employee turnover bring in four times higher profits than companies with high employee turnover.
This is not limited to full-time employees. Even if you are hiring freelancers or part-time employees, you should invest time in recognizing their efforts and prioritizing their growth. This could be as simple as giving them recognition for their work.
#7 Employee/Employer Trust is Key
Remote employees need to feel trusted to deliver their best. The key to building this trust is for managers or team leaders to avoid micromanaging.
Employees should trust their employers enough to raise their concerns without fear of punishment or retribution. And while companies need processes in place to monitor and check work quality, it's essential that these processes don't erode employees' faith in their employer.
That's why clear regular communication with employees, regular social events, and upfront, honest interactions are so important. They help build trust and a positive company culture.
When it comes to work projects, employers should clearly define roles and responsibilities for each team member, particularly new starters. If multiple team members are involved in a new project, company leaders need to set clear project deadlines.
#8 Hold an Annual Company Meet-Up
Employees can build positive working relationships working remotely, but still, nothing can beat meeting up in person to truly solidify these relationships. One way to do this without disrupting employee workflow is to hold an annual company event or meeting. Host it in a location your employees will like, such as a resort or a hotel.
An annual meet-up is an excellent opportunity to celebrate your business's wins, recognize employees who've stood out, and outline your goals for the year ahead. If you have the budget, rewarding your staff with gift vouchers, food deliveries, a meal, or a party is a great way to boost morale.
To further promote company culture, you could even consider giving your staff a pay raise or an annual bonus if you have the budget available.
Wrapping Up
Hopefully, we've given you some ideas of how you can maintain your office culture with a remote team. Remote and hybrid working is here to stay; it's the future of work. That means businesses need to take their remote working culture seriously to thrive and attract the best talent in a competitive market.
Building and maintaining a positive office culture with remote employees can be challenging, but it's certainly not impossible. With clear communication, trust, career opportunities, comfortable working environments, and regular team-building events, you'll have the steps in place to build a positive culture among your remote staff.
Freya is the founder of CollectingCents, a personal finance blog that she grew from the ground up. She is a quoted contributor in several online publications, including Business Insider, Fox Business, Yahoo Finance, and the Huffington Post.

This article is part of Buildremote's contributor series. Occasionally, we'll share other people's ideas about running a remote company. If you have a topic you'd like to pitch for Buildremote, send us an idea here.