Meta (Facebook)'s Return To Office Policy & Timeline: Aug 2023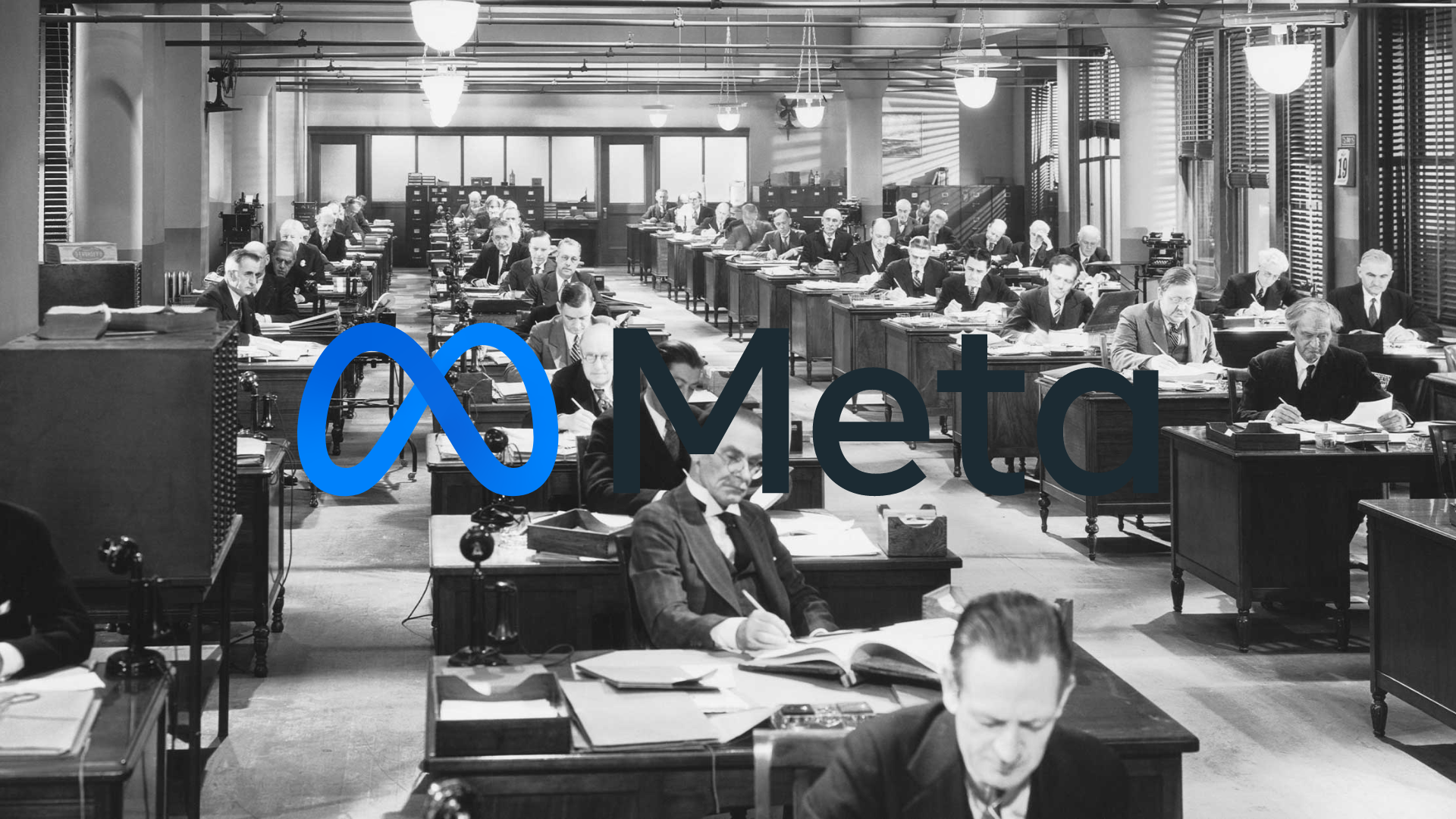 Meta, parent company of Facebook, returned to the office on March 28, 2022 with the expectation for workers to show up to the office 50% of the time. That must not have worked, though.
In June of 2023, Meta set a new return to office date of September 5, 2023 with the expectation to visit the office three days per week. In August of 2023, an internal memo added details about what would happen if an employee had "repeated violations" of the office visit policy.
All of these new policies came after June of 2021, however, when Facebook declared that workers at all levels across the company can request to work remotely full-time after the pandemic. Mark Zuckerberg, CEO of Meta, has also stated his desire to make their company the "most forward-leaning company on remote work at our scale." Throughout 2020 and 2021, Meta signed up for new office space in Silicon Valley, New York, and Boston. However, Meta backed out of big New York and Boston projects in 2022.
Here is everything you need to know about Meta/Facebook's return to office plan: the current policy, the timeline of delays, and sentiment from Meta leadership about how work will be done in the future at the company.
Meta's Return To Office: Current Policy
Return To Office Date: September 1, 2023
Location Policy: Hybrid (Partial)
Office Visit Expectations: 3 days/week
Office Space Footprint: ⬇️ Decreasing
Meta's RTO Timeline
August 12, 2021: Delayed indefinitely
"Facebook on Thursday announced it will delay its plan to return U.S. employees to their office until January 2022 due to ongoing concerns with the Covid-19 delta variant."
January 31, 2022: Delayed indefinitely
"The social media giant, whose headquarters are located in Menlo Park, Calif., previously planned to fully reopen offices for vaccinated employees on Jan. 31."
March 28, 2022: Meta's first return-to-office date
"Facebook parent Meta Platforms said on Monday it is delaying employees' return to offices across the U.S. until March 28 — adding that proof of a booster shot will be required to protect against the surging omicron variant."
March 14, 2023: Meta "encourages" return to office
"Some early analysis 'suggests that engineers who either joined Meta in-person and then transferred to remote or remained in-person performed better on average than people who joined remotely,' Chief Executive Officer Mark Zuckerberg said in a statement Tuesday. Zuckerberg cautioned that the data requires further study, but encouraged employees to 'find more opportunities to work with your colleagues in person' in the meantime" (source).
September 5, 2023: Meta's next return to office date
"Meta Platforms has notified employees they will need to return to the office three days a week starting in September, according to a person familiar with the matter. The announcement, which has not been previously reported, marks the strictest policy change from the company since it embraced remote work during the pandemic" (source).
August 17, 2023: A leaked memo revealed that Meta's 'In-Person Time Policy' will include 'accountability.'"
"As with other company policies, repeated violations may result in disciplinary action, up to and including a Performance@ rating drop and, ultimately, termination if not addressed," Meta's head of human resources, Lori Goler wrote.
Sentiment From Meta Leadership
Stance on hybrid work
"For employees whose work requires them to be in an office, the company is recommending they be onsite at least half of the time and they will be allowed to work on a hybrid schedule for the foreseeable future" (source).
Stance on remote work
"We're going to be the most forward-leaning company on remote work at our scale," Zuckerberg said (source).
"Facebook is doubling down on its flexible-work policies and announced to employees Wednesday that beginning June 15, 2021 workers at all levels across the company can request to work remotely full-time after the pandemic" (source).
"The new policy also states that only those who have been with Meta for at least 18 months can apply to be fully remote, given they also have positive performance reviews" (source).
Stance on office space
"Facebook is expanding with a pair of new office leases in the Silicon Valley area. The social networking company, now known as Meta Platforms Inc., will occupy the 719,000 square-foot (67,000 square-meters) site of the former headquarters of NetApp Inc. in Sunnyvale, California" (source).
Facebook's parent company Meta has decided against taking an additional 300,000 square feet (27,870 square meters) of space at 770 Broadway, a building near Astor Place where it's already located, according to people familiar with the matter. The company is also pausing plans to further build out its new offices in Hudson Yards as it evaluates what to do with the space, said the people, who asked not to be named discussing private information" (source).
Learn more about the work-life balance at Facebook.
View All Return To Office Plans For The Fortune 100
Every month, we update every Fortune 100 company's return-to-office policy. You can view the data below.