Essential Skills for a Remote Worker in 2022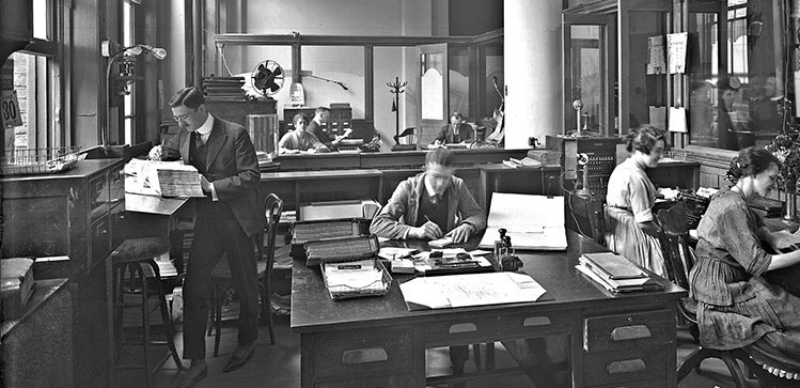 Currently, the global workforce is going through some dramatic changes. The pandemic brought many shifts to how we work, and many companies have taken this opportunity to experiment and evolve. Many experts in the field predict that, especially after the epidemic, a sizable portion of activity will be done remotely.
The primary motivation for telecommuting is to obtain a greater work/life balance, which could, in turn, lead to over 16 percent of businesses worldwide operating entirely remotely.
Workers are understandably eager to apply for remote jobs and are looking for ways to make themselves more appealing to companies hiring for those roles. Read on to learn more about the kind of skills that can make you a more desirable candidate for remote work.
Essential Skills for a Remote Worker
No matter what remote role you wind up in, a company will value you if you can stay on top of your work while maintaining excellent communication with others. Other highly desired traits in remote workers include attentiveness and friendliness.
In either case, working on the following will help you become an effective remote worker.
1. Critical thinking
Workplace issues are inevitable, whether you work from the office or some other location. These issues can be all the more challenging when you have to solve them on your own, perhaps from your home office. Remote workers need to be able to think independently and critically to get their work done and solve problems.
2. Conflict resolution
You might believe that operating from a house would make conflicts less likely. However, email and text communication (or miscommunication) may lead to awkward circumstances. In these situations, the ability to resolve disputes becomes essential for telework. Conflict resolution through email or phone is practically an art form, as the inability to interact personally with the other side makes the issue more challenging.
Staying pleasant and civil throughout communication difficulties helps maintain a respectful discourse — and makes you a more valuable worker.
3. Communication
Even though remote workers often operate independently, there are often still projects and visions that demand team efforts and the support that comes with them. But with virtual communication, coordination and practical work become challenging.
If you're working on a team, check in with each member daily to verify everything is going well and to see if anyone needs assistance. When working remotely, it's much simpler to become isolated within our tasks. Ensure you are accessible to everyone by making them aware you are available and prepared to assist.
4. Time management
Employees who can manage time effectively are highly prized, particularly in the remote world. They can focus on time-sensitive tasks while restricting the duration spent on non-essential activities. In addition, employees who are fine managers of time can rule out distractions while providing support to coworkers.
5. Empathy
Being physically separated from your colleagues and coworkers requires sensitivity and a substantial depth of awareness, especially if you're in a leading role. Routine check-ins with teammates can help sustain a pleasant remote work atmosphere. Make sure you're learning about what difficulties they may experience and providing any assistance that you can.
Other Helpful Skills to Develop
The skills we described above will be appreciated at any company hiring remote workers — they'll help you become a conscientious employee, and those are always valued.
But if you're new to the idea of remote work and want to make yourself an attractive candidate for companies across industries, look into solidifying the following skills, as companies in all industries frequently need workers with one or more of them.
1. Copywriting
Copywriting influences how customers view your company and impact their purchasing decisions. It also communicates a brand's reputation through tone, vocabulary, and believability. Good copywriters understand the image their brand wants to project and use their writing to develop that impression.
Good copy can make or break a company. By developing your skill in copywriting, you'll be making yourself indispensable to many businesses.
2. Web design
Good web design can impress prospective and existing customers. It helps nurture leads and secure more conversions. Most importantly, good web design offers a brilliant user experience and allows easy and comfortable website navigation.
More and more brands are making content accessible for differently abled people. While brushing up on your web design, make sure you're learning about implementing features like "audio to text" or "mp3 to text" to help everyone get the access they need.
3. Digital marketing
Digital marketing can encompass the skills described above, but it's so much more — it connects a brand to its customers. The focus of digital marketing is to lower costs while creating brand loyalty among consumers. In addition, digital marketing helps businesses reach new heights through different advertising techniques, including email, social media, blogs, and more.
4. Programming
Many conventional jobs will eventually be completely automated, making programming a critical skill for a remote worker to focus on. Because your skills and efforts are easily monitored and measured in programming, one good programmer can replace multiple people.
The growing problems with online identity theft and other safety issues suggest focusing on cybersecurity can be a good place for a programmer to start.
5. Accounting
If you like math and keep meticulous records, look into broadening your accounting skills. Companies will always need people who can handle their financial data honestly and respectfully, and a good accountant (who can balance the books, make forecasts, and interpret data) can open a lot of doors in their career.
Conclusion
Finding a remote job without the right blend of skills is incredibly challenging. Still, it's not impossible, and the growing demand for remote work and services means that there is likely a job for you out there, too. By focusing on skill development, you can make sure you're an appealing candidate for numerous roles.
Yulia Nekrasova works as a Content Manager at SearchEva. Yulia has seven years of expertise in content writing and has some excellent ideas and recommendations to give in her posts.

This article is part of Buildremote's contributor series. If you'd like to share some insights about how you run your remote company, learn more here.