6 Remote Work Lessons You Need to Learn Before You Hit 40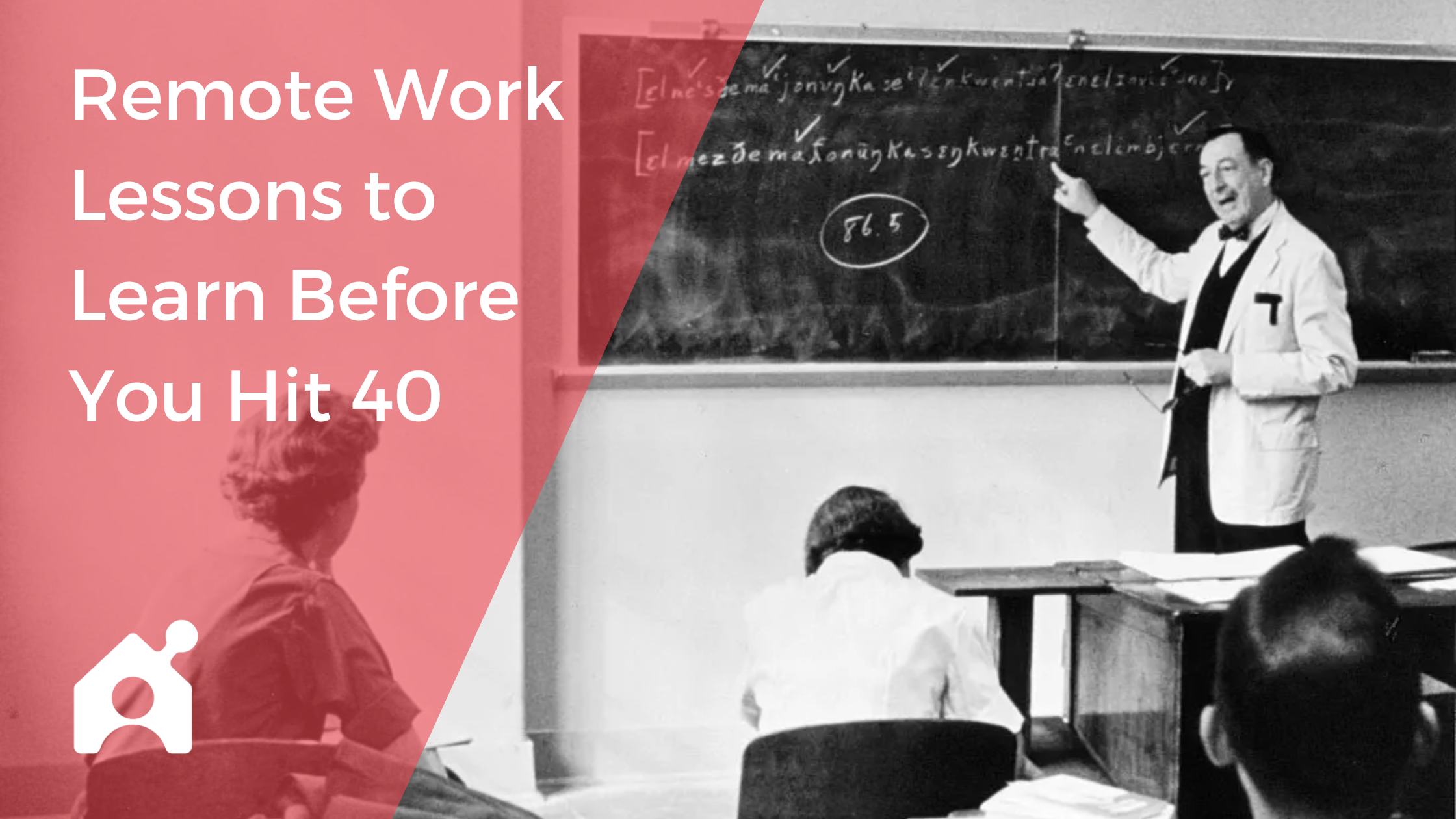 It's no secret that remote work offers many perks to employees that they can't enjoy while in an office sitting. But what does it really feel like to work from home?
I've gathered personal experiences to help someone like you — someone who is either shifting to remote work soon, thinking about shifting, or even just made the shift — learn more about it. You should pay attention to these six remote work lessons to learn before you hit 40; they're drawn from personal experiences, surveys, and experts — in other words, real people who have experienced remote work.
Let's get into it.
1. You've Got to Stay Connected
Staying connected to the workplace, co-workers, or managers is crucial in remote work settings. It's completely different from in-house settings.
It initially caught me off-guard.
When you're sitting in your office, everyone knows — at least subconsciously — that you're there. They can find you at your desk if they need you.
But when working from home, you might take breaks here and there. You might go out for a walk or run…and miss out on urgent work-related emails or notifications, which can delay operations, says Leo Ye, Co-Founder and CEO of CUBO.
This is why it's so critical to stay connected. Even if you've to go outside or take a little break, send a quick email or message to your co-workers that you're away from your desk.
But this goes way beyond just daily tasks.
Derek Bruce, Operations Director at Skills Training Group, says, "Staying connected to the workplace means you've to be invested, with your full focus on your work. Just because your status is online on Slack, and you're there playing with your cat or your little one, or doing at-home workouts during work hours — it does not really mean that you're connected. You're distracted by other tasks. That can result in a productivity decrease, and you might have to go through one of those 'difficult talks' with your manager or boss."
2. You've Got To Be Self-Motivated
When you're working alone in your home with no peer pressure or boss to look over you, it can be quite hard to self-start. According to Alex Foster, Chief Marketing Office at Turbo Gadget Reviews, "Managing multiple projects, setting schedules, building to-do lists, and doing everything on your own is something you might not be used to — especially if you've been an in-office employee throughout your life."
Alex adds, "The good thing is there are now apps and programs that can help you schedule your work, help you stay away from excessive browsing, and help track your productivity."
"While technology will always be there to act as a helping hand, I strongly believe all the motivation should be built-in within yourself," says Jamie Miller, Co-Founder at Treadmill Review.
Self-motivation should be innate, like one of your personality traits. One effective strategy I've discovered is to set your pace and stick to it. It reduces the performance pressure, builds a decent productive habit, and keeps your momentum going.
3. Set Work-Life Balance Boundaries
Working from home is something everyone dreams of only because of a better work-life balance.
"Let me tell you: If you don't set clear work-life boundaries, working from home can instead crush your healthy work-life balance," warns Jaden Oh, Director of Search at TRAFFV. He adds, "It becomes so hard to leave the work behind. Sometimes even the guilt kicks in when you know your desk is there and you're just lying in bed. And sometimes, in the pursuit of overtime, you might destroy your work-life balance."
I know these are strong words. They indicate how important it is to set boundaries.
Tom Miller, Director of Marketing at Fitness Volt, provides an explanation: "The best bet is to set up a separate room dedicated to work. All your gadgets or papers should be there — and when the time is over, just close the door and leave the work behind. If your manager calls you or emails you after work, let them be clear that you don't reply to work emails after five or on weekends. Setting these boundaries is the only way to save yourself from burnout and enjoy remote work freedom."
A recent survey discovered that employees often struggle with work-life balance due to their lack of clear boundaries.
4. Get Familiar With the Technology
Steve Rose, Vice President at MoneyTransfers, advises the following: "Whether you're 20 or about to turn 40, you've got to be your own tech geek. In an office setting, you might have a tech guy that troubleshoots for you."
He goes on to add, "But when you're working from home, you're your own boss. Get familiar with the basic hardware — how to plug in certain wires, set up stands, manage multiple monitors, set up a webcam, set up a green screen, you name it."
Besides the essential hardware thingies, you'll want to familiarize yourself with the digital apps and programs that have become popular over the years. By the time you hit 40, there might be even more programs and gadgets to try. This is why you need to start getting familiar with the technology on your own — so you're not stuck when something goes wrong or calling your tech geek colleague every other minute.
Case in point: With the rise of the metaverse, the workplace might shift completely in the future — you might hang out with your colleagues in VR. You'll need different gadgets and programs to operate in that realm, and if you don't have the technical know-how, you'll have a hard time understanding some of the features.
5. The Freedom Dream Is Real
You know remote work is seen as the ultimate freedom. Though getting things together might be difficult — at least initially — the freedom dream is real. You can devote more time to your family and loved ones. You no longer need to be stressed about getting ready and commuting to work. You can travel around the world and still contribute 100% to your work. As long as you have a laptop and Wi-Fi, you've got everything under control.
Ipse's survey discovered some interesting insights: 55% of self-employed respondents said that they work remotely mainly to enjoy flexibility and autonomy in their lives. Imagine going through changes in life without stressing about your work getting in the way!
According to Josh Paternoster, Managing Director of Quick Clear Drainage, "The control and autonomy that come into [your] lifestyle introduce a completely different meaning to life. Plus, you'll save money on commuting. You'll save time. You'll improve your personal life circumstances as you'll get a better work-life balance."
6. Virtual Reality Can't Substitute For The Human Touch
Gene Fitzgerald, Head of Marketing at Best Osmosis Systems, says, "One of the sad lessons I've discovered [while] working remotely is that despite those regular Zoom meetings and virtual events, virtual reality can never substitute human interactions."
Others agree. "I sometimes miss having those fun water cooler conversations, committing pranks with colleagues on Halloween, poking fun with my best friend, or teasing my co-workers for a good laugh," says Kelley Van Boxmeer, CEO of Motion Invest. "You'll feel a lot less emotionally connected to your co-workers in a remote work setting. And if you're transitioning from years-long office sitting to completely remote, it can be quite hard to adapt to working all alone from your desk at home."
Silvia Hernandez, Founder of Momtivational, adds, "Though there are ways to establish an emotionally sound team remotely, they aren't a substitute for the human touch. Even if you look from the companies' perspective, building a great culture remotely is very hard being a founder."
That's why David Niu, referring to wisdom from Satya Nadella of Microsoft, says, "These interactions are so critical to company culture and employee happiness that you have to find ways to instill [them] virtually."
Concluding: Remote Work Lessons
Remote work might be challenging at first sight, but it has countless benefits for employees and employers. Among the most important of these is a healthy work-life balance. Countless studies and surveys indicate that remote work can actually be the future of the workplace.
Before you hit 40, you should at least experience how it really feels to work remotely. If you're new to a remote work setting, I hope the above six lessons provide immense value.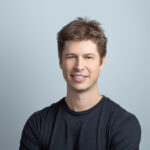 Lachlan de Crespigny is the co-founder of Revelo, a technology company offering the largest online platform for U.S. companies to hire remote software developers. Representing a talent pool of 100K Latin America-based technology professionals, Revelo's platform enables U.S. companies to source, hire, and manage highly qualified, English-speaking, time zone-aligned, full-time remote tech talent. With services including managing payroll, candidate benefits, taxes, and local compliance, Revelo provides an end-to-end, turnkey solution for sourcing, hiring, and managing hard-to-find software developers quickly and easily. Revelo has helped hundreds of companies, from startups to Fortune 500s, build and scale their engineering teams.
My CrunchBase | My Twitter | My LinkedIn
This article is part of Buildremote's contributor series. Occasionally, we'll share other people's ideas about running a remote company. If you have a topic you'd like to pitch for Buildremote, send us an idea here.