Work From Home Starter Guide: 5 Time Management Tips You Must Know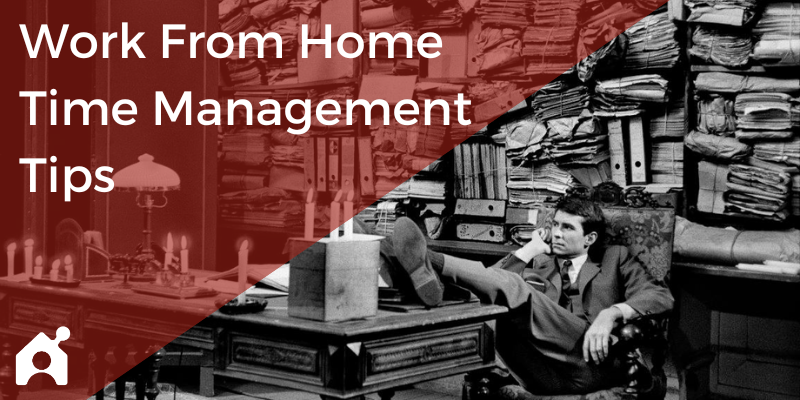 Working from home is not a new phenomenon, but the COVID-19 pandemic made it much more commonplace. All over the world, millions of workers who used to commute to the office five days a week found themselves scrambling to create work-from-home setups. People rushed to buy office chairs, sit-stand desks, keyboards, mice, monitors, stationery, printers, scanners, and more. In fact, there were shortages of standard home office equipment, as supply couldn't keep up with the pace of demand.
Fortunately, although things have normalized worldwide, remote work has remained commonplace. Some workplaces encourage a hybrid approach, with staff splitting their time between the office and home; others allow fully remote work.
And what if you previously worked in an industry that couldn't allow work from home, such as healthcare or transport, and you've recently transitioned to a full-time remote role? Lucky for you, this article will cover the work-from-home starter guide and will focus specifically on time management.
Managing your time without a supervisor or team nearby in the office can be challenging, and it can be tempting to procrastinate. By practicing excellent time management, you can give yourself every opportunity to remain productive and motivated. This helpful article will share five time management tips to help you along.
1. Utilize Your Calendar
If you're a remote worker, Outlook or Google Calendar will be your best friend. You'll use it to schedule meetings, and it will send reminder alerts when you have a meeting coming up. This means you can stop what other tasks you focus on and attend the meeting on time. It's a pretty lousy look to arrive late for an online meeting — after all, you didn't have to commute to get there. Use your calendar wisely, and you'll avoid embarrassment and having to explain why you're late.
2. Dedicate Blocks of Time to Specific Tasks
Suppose your role entails specific tasks that you need to complete, such as writing reports, creating spreadsheets or content, and analyzing data. In this case, you need to avoid procrastinating, especially if you have deadlines to meet.
Dedicate specific blocks of time to these tasks. For instance, set aside the first hour of the morning for replying to and screening emails. Then, set aside a two-hour block before lunch to complete your tasks. Once you've done that, it's time for lunch. Afterward, you might spend the rest of the afternoon in video conferencing or phone calls to catch up and collaborate with your colleagues.
3. Eliminate Distractions
Working from home can mean you're prone to distraction. A delivery driver may ring the doorbell. Your dogs or cats could wander into the room and distract you. If you share housing with family or housemates, they could be noisy or intrude on your workspace. You may be struck by the urge to water the plants or mop the dirty floor during your working hours.
Here's how you can mitigate these issues.
Turn to noise-canceling headphones to block the sound of the doorbell and housemates or family. If you get lots of parcels, you could have them directed to a parcel locker facility near your home so you don't get distracted by deliveries. Ensure you perform your chores in the morning before logging on — or complete them after work or on the weekends.
Lastly, keep the office door shut so pets can't get in and disturb your focus.
4. Take Your Scheduled Breaks
If you spend too long at your workstation at home, you could find your attention wandering. This is natural; human beings have limited attention spans. If you worked from the office, you'd have breaks throughout the day for coffee, chats with your workmates, or taking a stroll at lunchtime.
Effective time management for remote roles means you need to schedule your breaks. Take ten minutes in the morning to get a coffee and rest, and then ensure you take your lunch break, too. During the afternoon, a quick walk around the block can be exactly what you need to amp up for the rest of the day.
5. Overwhelmed? Make a To-Do List
If you find yourself overwhelmed by a big task, project, or lots of little jobs, there is an easy time management solution. Break each task down into small, achievable steps. Set a time limit for each. For instance, allocate an hour to achieve the first step of a project, then another hour for the next phase.
A to-do list is a simple yet effective time management tool essential for remote workers.
Manage Your Time Wisely
Remote work can positively impact your career and life, but it's not without challenges. Hopefully, this work-from-home starter guide has helped you to prepare for a remote role. Use these five time management tips to achieve peak productivity and reduce stress — and enjoy the perks that come with avoiding the office!
This article is part of Buildremote's contributor series. Occasionally, we'll share other people's ideas about running a remote company. If you have a topic you'd like to pitch for Buildremote, send us an idea here.